Smooth vocals and a warming melody make Taylor Kelly's "Maybe" a sublime anthem of anxiety that looks back on the world these past few years.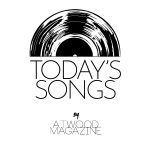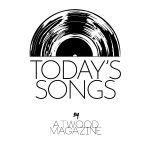 Listen: "Maybe" – Taylor Kelly
---
"Without much distraction and my usual outlets for expression, I was forced to sit with my thoughts and realize my, quite frankly, toxic and self-sabotaging behavior."
The pandemic blues were made all the worse when the people of the world realized many of their problems are self-inflicted. The sudden introspection lent itself to anxiety and second-guessing – but no one was alone in this. As Taylor Kelly soulfully croons on "Maybe," it's clear how universal of a feeling this was.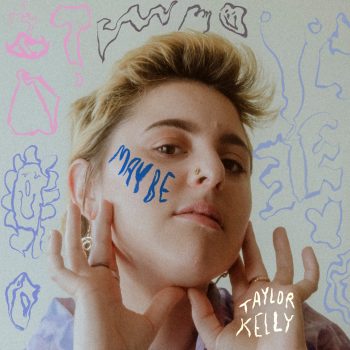 I wish I had it figured out
Maybe I wouldn't feel so crazy
Maybe I'd have more good days daily
Maybe
Kelly holds immense power with her voice – both delicate and mighty with each word sung. Her cadence and style stir listeners and provides them with comfort and warmth, something ever-present on "Maybe." The track's beginning is a calming one with syncopated beats that lead to Kelly and her signature tones. These two layers play off each other to perfection. With each passing second, the harmonies present enchant, making one hard-pressed not to be lost in the majesty displayed. This is the song's strength, and it allows for a weightless experience where listeners float alongside the melody, Kelly acting as the guide.
This world has turned itself around
Hard to feel my feet on the ground
Hard to know if my feelings are for sure
Maybe
Nearing the halfway point of the track sees a bit more force from Kelly herself, things starting to increase in intensity. Then it slows, building up for the finale in a lush and gorgeous manner. And then the last 30 seconds hit. It's an onrush of instrumentation and vocal harmonies that will leave all speechless. The breathtaking end is adorned with passion and emotion, each beat a further dive into a wonderland of self-actualization where the result is always the same: it's going to be okay.
Maybe if I was better
Maybe if things were different
Maybe if time went backward
Maybe if we fast forward
Maybe if I had answers
Maybe if I were fearless
Maybe if I were different
Maybe things would be better
Many tracks and stories were born out of the madness of these past few years, but Kelly stands out. "Maybe" offers a nonpareil smoothness with its soulful touches and rich textures, and when combined with the dulcet tones of Kelly, it makes for a track worthy of praise. There's been a lot of wrong with the world recently, but Kelly brings us a reason to smile, reminding the world it's okay to feel this way. We're not alone.
— —
Listen: "Maybe" – Taylor Kelly
— —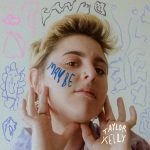 ? © Pam Ayala
:: Today's Song(s) ::
:: Stream Taylor Kelly ::