Nobody knew when Treefort Music Fest would return. Some feared it wouldn't, but through emergency support and sheer force of will, Boise's own bounced back big.
---
Spring in Boise always starts a little differently.
Hammers, pitched voices and the sound of heavy vehicles serenade downtown as stagehands, contractors and organizers commandeer nearly every square inch from the corner of 13th and Front Street to 11th and Main during the lead-up to Treefort Music Fest's 10th edition.
By Wednesday morning, they're still putting the final touches on the main stage, loading in the sets of gear and organizing the soundboards before the first domino falls. Then it's all but for the watching.
The purpose-built scaffolding holds new LED visualizers framing the large, cross-logged, safety-orange Treefort logo. Further down the street rests the Alefort, a mecca of beer from across the Pacific Northwest. This will be Alefort's last bash in the two-by-two block area before development on another hotel begins.
Duck Club Entertainment, the incorporated back-end for Treefort, will have to find a new spot for next year's production and as Marissa Lovell, head of public relations, says they still have no idea where the next Alefort will take place in Boise.
But at least this time they will have time to figure it out.
"Treefort is much like a startup in the sense that we pretty much make enough money to do it again the next year," said Lovell during an interview from autumn of last year.
The ad hoc 9th showing was originally supposed to happen like any other: during the last week of March. Read like the postscript to winter in Treasure Valley or the opening salvo of spring, the festival is always timed to enjoy the a week-long stretch of sun and 70 degree weather.
When the COVID-19 pandemic came right as things were about to take off, suddenly the festival was grounded.
Thinking on their feet, festival director Eric Gilbert and company originally postponed the festival to September, 2020 before deciding to further postpone the party until September, 2021. Definitively canceling the festival, however, was always out of the question.
"This notion of just waiting it out might not a reality but going away isn't acceptable, either," said Gilbert.
The question became one of safety: How could Duck Club safely host a festival of 15,000 people doting and dashing across multiple venues, stages, bars and streets of Boise?
"If this is going to last for a long time we need to learn what sort of tools are are available to us to to do it right," said Gilbert, continuing "Treefort feels like a really large test run. Because if it can work on this scale, it can work on a smaller scale."
Many tools go into making a festival during COVID-19 work. More than just setting the policy, it's also a matter of streamlining the vaccination proof process, purchasing rapid antigen tests for those who can't vaccinate and finding the manpower to keep the station going for all five event days.
But for Gilbert and Lovell, it represented more than just a business decision, but a chance to prove themselves as a community leader "far ahead of any sort of local guidance," said Gilbert.
"We felt like canceling sent the wrong message that vaccines work and that masking works," added Lovell.
"Boise Pride was two weeks before us and we agreed: let's make our requirements the exact same. Let's set a standard locally."
Rarely do people think they are living in historical times. Modern life, so often crossed-eyed and dotted with multiple streams of information, rarely punctuates by one, global all-stop.
But by the evening of March 12, 2020, Rudy Gobert of the Utah Jazz tested positive for COVID-19 and the National Basketball Association suspended their season.
In the week following, organizations of all colors began closing down their operations: schools, sports, restaurants, even giant conglomerates including Disney and Nike began to close down in-person operations as stay-at-home orders took effect.
Live music was no different. But Treefort Music Festival was ahead of the game, playing with their ears close to ground. "When SXSW canceled we were kind of like, 'oh, okay, that's not good,'" said Lovell.
"We ended up [postponing] on March 11, exactly two weeks before the festival started and everything was ready to go… everything was paid for."
Paid for with sponsorship money. And as sponsors pulled out, finding the funds for Duck Club Entertainment in the face of their flagship event would take some organizational calculus and quickly.
"We had to figure out—as Eric liked to call it—the hole, how big the hole was that we needed to fill once the dust settled," said festival co-founder Lori Shandro.
The first big hit of postponing came from refunding sponsorship and deposits on venues and services and bands who had agreed to route their tours from Austin up to Boise, Idaho. The second was organizational: how to fund an administration for Idaho's largest music event that was now stuck in limbo.
"We had to refund most of our sponsors. And that money had already been spent paying people to work on the festival up to that point," said Shandro.
When congress passed the Coronavirus Aid, Relief and Economic Security (CARES) Act on March 27, help was on the way. The Small Business Administration began installing the Paycheck Protection Program and receiving applications for economic injury loans.
For the next eighteen months, Shandro worked in a constant mill of paperwork. Securing loans, grants and all types of support to keep the staff, contractors and sponsors all paid. By December, The National Independent Venue Association (NIVA) successfully lobbied for the Shuttered Venues Operator grant in another round of stimulus bills.
"Without that, it would have been a lot harder," said Shandro.
Then came the challenge of morale; how to keep a city that had come to expect an influx of musicians, creatives, press, festival-goers and residents to spring life into Boise at the changing of the seasons. To that end, the organizers turned to their community to bridge support.
"We launched a WeFunder campaign and offered our community part ownership of the festival," said Lovell.
A micro-investment start-up company, WeFunder provided the means to bring on community shareholders. Similar to how the Green Bay Packers are owned collectively by the residents of Green Bay, Treefort became Boise's own.
"It's ownership in more in name and spirit than anything," said Shandro, before continuing "our intention was not to tell people that they were going to make money on it, it was a way people could support us."
To commemorate their support, Treefort hosted a private celebration with the WeFunder shareholders who ensured the music never stopped. For Shandro, the level of community support for Treefort 9 was not a surprise, but a relief.
"When you go out there you really feel everybody being grateful for one another and… intentionally taking care of one another."
Before March even arrived, Duck Club knew something had changed in the water.
The great peak of 1.1 million new cases recorded on January 18th at the hands of Omicron came tempered with expectations. Experts predicted the newest COVID wave to peter out once spring time is in full bloom.
"If there is no variant right behind Omicron, we could be in for a fairly benign period where it will be appropriate to live life more normally" according to Bob Wachter University of California, San Francisco Department of Medicine.
By March 6th, it had come to pass: new infections were in freefall. Just under 7000 recorded on the same day in the United States. In Denmark, health officials declared the SARS-Covid threat over for their own country (good news for Roskilde).
Three weeks before Treefort 10, Mayor Lauren McLean announced that Boise would lift all mask and vaccine mandates in Boise. Duck Club quickly followed suit.
Management still recommended full vaccinations with booster shots, keeping a mask on hand for certain venues and frequently recommending festival-goers to sanitize their hands. They still would offer tests for wary and vaccinations for the willing, but the threshold for safety had been reached and none the sooner.
However, enforcement of health standards effectively evaporated.
Instead, organizers endeavored the honor system for an official Treefort Health Pledge.
Patrons were asked not to attend in case of testing positive or being exposed to a positive case of COVID-19 within 14 days of the festival; undertaking international travel to areas under quarantine advisories within 14 days of the festival; or experiencing symptoms of COVID-19 within 48 hours of the festival.
It was a stark reversal from the position the organizers took during Treefort 9. The change from leader to follower did not come without controversy, as some artists declined to play in protest. But it does follow a calculus that Gilbert mentioned last fall.
"We've learned a lot. The vaccinations are here, things are going to stabilize—it may not be great yet, but at least we know how to adapt."
After Treefort 10, Lovell points out the obvious; when the science encouraged city decided to drop regulations in schools and other public spaces, the team at Duck Club felt encouraged to move into a post-pandemic world with the rest of the live music industry.
Live Nation, the parent company to Ticketmaster, reported just under 1.5 billion dollars in revenue for 2020, nosediving over 80% from the near-10 billion in 2019. Beyond just postponing events, Duck Club also saw their numbers shrink. Treefort 9 was a reduced capacity event, limiting ticket sales to compensate for increased risk.
"That was the most significant costs for us in 2021," says Lovell, "We had a festival that was 40% smaller than a normal festival… 40% Less people buying things that help us break even."
What changed during the truncated break between festivals was a sense that Duck Club had done their part. They had taken the opportunity to lead and did. Now was a time for celebration, not utmost caution.
To that end, attendance numbers returned to pre-pandemic numbers. Total attendance reached 25,000 while daily attendance averaged 12,000. Five-day pass holder numbers also rose. Parity between out-of-towners and residents returned to a near 50/50 split.
And, says Lovell plainly, "A lot of that money was recouped this year."
That and a lot more, it seemed.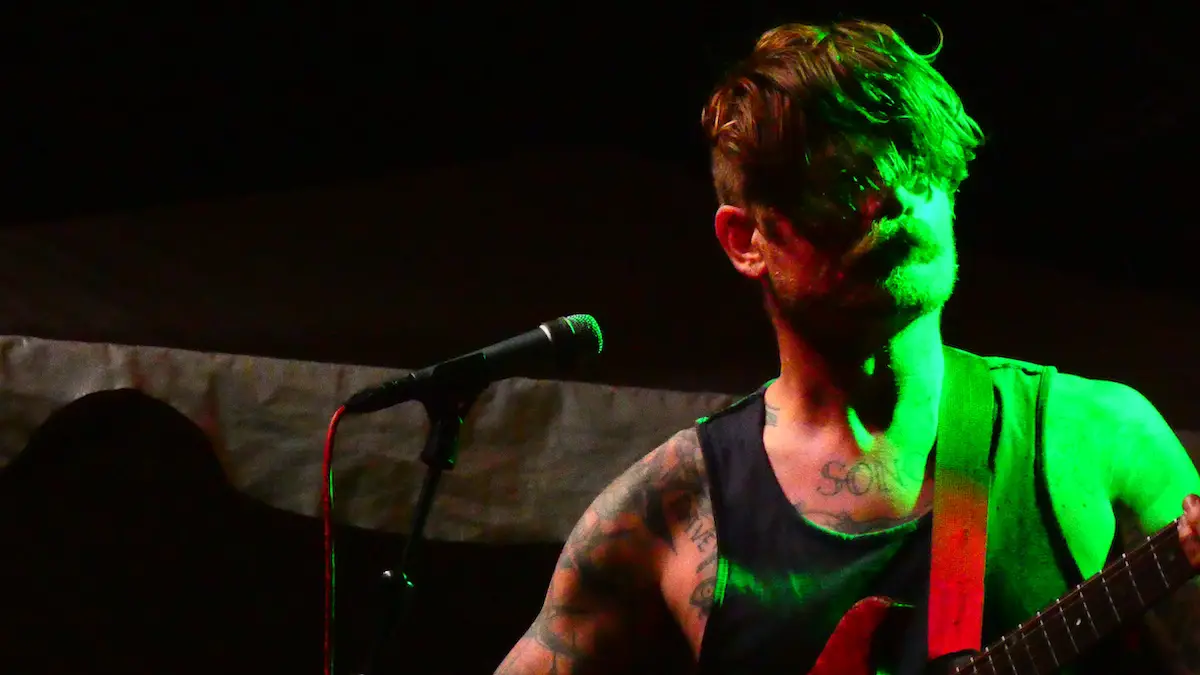 It's 20 minutes past nine on Thursday evening. Josh Harper is an equipment manager standing stage left to the Osees.
He's watching manic-creative steam engine, John Dwyer, shred his guitar like a fire-breathing punk fiend. Suddenly, Harper starts chuckling. Kyle, who is managing the soundboard, can see why.
Even the press members are starting to feel the energy emanating from Dwyer and his bandmates, Tim Hellman (bass), Tomas Dolas (keyboards), Paul Quattrone (drums) and Dan Rincon (also drums). The photographers headbang between shots and goad the throbbing throng of punks to mosh harder.
Soon enough, members of the masses begin crowd surfing.
Quattrone and Rincon keep everybody on time, a well-oiled machine of synchronized mind, body and beat. Hearing them play together is to be revisited by the Rhythm Devils, Mickey Hart and Bill Kreutzman, of Grateful Dead fame. Quattrone himself is a massive Deadhead with a Stealie icon adorned upon his cymbal cases.
Harper turns, saying he is bummed that the show would have to end soon. Shining my phone for the time, I tell him I would be disappointed if they ended before 10. When he checks the call sheet, his head twitches back as if hit by an object. He lets out an expletive "holy shit!"
This the first time Harper had ever seen the legendary San Francisco punk outfit live. Now he had an extra 50 minutes of hobnob rock and roll to enjoy.
It reminds me of Gilbert beaming during his interview: "My biggest point of pride with Treefort is we have established a brand that people trust from a curatorial standpoint… They'll take chances on bands."
Music is not the only discovery encouraged at the festival. Forts of all kinds curate their expositions around discovery. The soon-to-be-moved Alefort is just one of many. The forts take on themes and champion local communities, such as Storyfort for creative writing, Hackfort for technology and Dragfort for LGBTQ+ inclusivity.
In fact, the live drag shows at the Balcony in downtown Boise count for some of Treefort's most popular events. But "it's not just drag shows," says Lovell; "they host inclusivity talks and… workshops of dance classes and runway practice."
"Dragfort gives people these opportunities to engage with a community  that they don't normally either have access to or just know how to engage with."
This is a feature of Treefort, not a bug. The barrier to entry is intentionally set low. Many of the bands scheduled to play multiple sets—some at locations that do not charge entry—across the different venues of Boise. Sometimes a festival pass only means a difference in distance from the show.
Less expensive avenues of attendance are easy to find. Film buffs can attend Filmfort on a separate, cheaper track. Under-21 passes are half-priced. Kids under 12 are free to attend with adult supervision.  Volunteering is made easy for any over 21.
Treefort even offers it's own Youth Engagement Program (YEP!) and teams up regularly with the Boise Rock School and Boise All-Ages Movement to create opportunities for youth to pick up skills vital to running events. Everything from shredding on guitar like John Dwyer to working the soundboard and equipment like Kyle and Josh.
With these partnerships between the city and non-profits, the end-goal has become to the spread the news: Boise is one hell of a city for live music.
"It seems very clear to me versus 10 years ago how much more traffic there is through town for all the venues," said Shandro, "Boise was a place that had a lot of music fans. We just didn't feel like the music industry knew that."
Midway through Treefort's 10th anniversary, Lovell reassured that the leadership team knew Treefort would return from the pandemic in one way or another. Whether taking a fallow year to generate the capital for a new festival or opening their own independent venue, Treefort Music Hall, in autumn of 2022.
But the reality is, it wouldn't have survived without their dogged determination.
"Music plays a huge role in people's lives, in the health of a community, in broader well being," said Gilbert.
"I think it's unacceptable to say that it just can't exist."
— — — —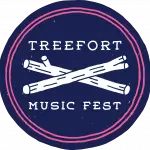 ? © Matthew Wordell
:: Stream Treefort 2022 ::
---