Through an impassioned and open performance, Cardioid created an honest anthem of personal change with "False Starts," and now its music video offers a new perspective into this story of triumph.
---
There is a unique kind of challenge that comes from one's own fight with identity. It also offers a unique kind of strength, one that can lead to a rebirth of sorts. A fervent desire for self-acceptance and all of the raw emotions that stem from it is key, but it's not easily accomplished. However, Portland-based Lizzy Ellison met the challenge head-on, and through her musical outing Cardioid's track "False Starts," she showcases the tenacity and grit that lead her here through swirling musical soundscapes that will have listeners transfixed from start to finish.
The track is a mélange of styles, beginning with a soft tone that delicately introduces Ellison's resonant vocal flair. She croons as the melody in the background floats around her words, creating an intoxicating and placid intro that would leave many to suspect a gentle ballad is on the horizon. Around the one minute mark, things begin to broaden with a more vibrant instrumental presence. With the first few words of the chorus sung, it's clear Ellison is offering something even more. An onrush of guitar and percussion bellows out into the scene with great effect, enriching the experience and leaving listeners short of breath at the prospect of what is to come.
I licked your lips when you were cold
You drank my tears when I would hide
How could I deserve a beautiful one
When she gave me nothing to lean on
Through her lyrical abilities, Ellison manages to create visceral storytelling that deftly provides a peek into her own life, only adding to the emotion that is on full display, and it's through this openness that she achieves true vulnerability with her words. She forgoes surface-level details and dives fully into the inner struggle she is facing with incantations like "A simple day remains a lasting one/And if I ever forget it I'll open up my chest and say/Look what you've given me/And now we're here/Deciding dear/With this love be our knife." Listeners will be hard-pressed not to immediately succumb to the incomparable charm of Ellison that was earned through her ability to truly open up and allow herself to be seen.
As she explains to Atwood Magazine, "Lyrics like 'My fists were stiff, white-knuckled high, being torn between bedpost and life' translate to 'I'm scared to embrace my own sexuality and let go of what seems comfortable in order to experience life in a new way.' Then in the chorus asking the male counterpart to pull me out of that place, a desire for them to ask me to use my body in ways I've yet to understand." No word is out of place or used without purpose, and it shows. Her narrative abilities are to be lauded, and when this tier of storytelling coalesces with the immense artistry present on the melody as a whole, it makes "False Starts" into a song whose sincerity and beauty are without equal.
How, oh how
I have to stop to ask myself now
Why can I not change
Make me marathon to the theater in your bones
Turn your cheek so effortlessly cold
Cut me free with few words
Fight with hearts undone
Turn your face to this everlasting love
Ellison further explains, stating that "I think the original concept was based on sub/dom characteristics but once completing the song, I realized it was auto-biographical and resonated on a deeper emotional level. The 'bridge' or last verse is asking my male counterpart to love all my beauty and my flaws knowing that I have to accept them of myself as well." The last verse is joined by a gorgeous combination of pulsing guitar riffs and booming drum beats to make for a finale that pumps the heart and warms the soul. Her last few chants will echo in the mind well after the song finishes, and it's a presence that instills nothing but bliss. With Ellison being the true talent she is, she goes a step further, providing a visual element to aid in showing this personal tale.
A simple day remains a lasting one
And if I ever forget it
I'll open up my chest and say
Look what you've given me
"'False Starts' is a surreal dream-like video where I'm trying to find the balance between my inner feminine power and the masculine counterpart, eventually drowning out the latter," she explains with pinpoint accuracy. Whether it be running down the street or hanging poolside in the late evening, there is something innately human to what is being seen. Her eyes through each shot offer guidance, a map through each battle she is facing. Each phase is a powerful showing of her progress towards full acceptance. Through these struggles, viewers can see boldness and a desire to be more. It's trance-like at points, hypnotizing in a pleasant manner. With the visual and aural coming together in such a harmonious fashion, an ethereal dreamscape is the result, one that is both inviting and pulse-pounding.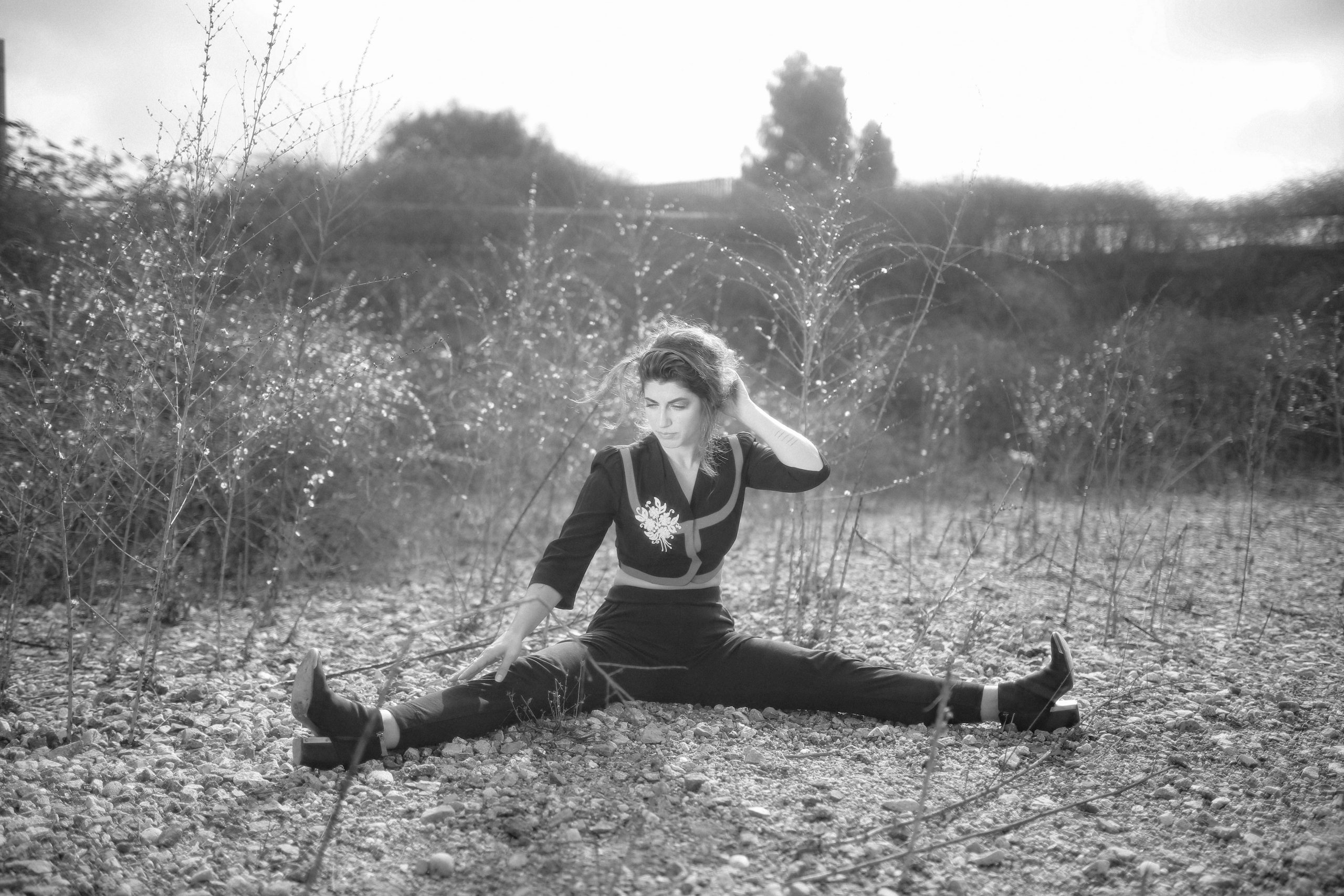 As the video nears its end, it all starts to come together. The visual element of seeing Ellison struggle then conquer is spellbinding – a relatable journey for those who too have been or have fought with their own inner selves. "The final scene is an admittance that I have shed the child-like layers of my ego and a metamorphosis has taken place," Ellison reveals, further illustrating the growth she has gone through. The directors Derrick C. Brown and Stephen Lewis managed to raise an already phenomenal piece of art to a new level of majesty. It's the perfect complement to a song bathed in excellence.
Harvest me my love
Make me move the moon
Gather pedals and weeds
Take them all and swoon
Give me one more time to coo you
To breathe in the air that surrounds you
All I want is a chain reaction
To spill my brain from all the chaos of attraction
To you
Cardioid is a new class of artist, one that does away with empty platitudes and instead offers a personal and heartfelt exposure that so many try and fail to achieve. The musings and harmonies are world-class on "False Starts," and Cardioid is well on the way towards even further greatness. Thankfully for fans, more music isn't far away. Her second half of her Fantasy Metal (the EP in which "False Starts" shines on) album cycle is drawing near with Crystal Lattice Lullabies. 2021 is looking infinitely brighter by having Ellison and her music in it.
Stream the music video for Cardioids's "False Starts" exclusively on Atwood Magazine!
— —
Watch: "False Starts" – Cardioid
https://www.youtube.com/watch?v=-ha4PU0dEQI&feature=youtu.be
— — — —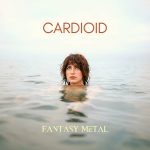 ? © Katy Viola

:: Stream Cardioid ::
---