With raw and earnest rapport, English songwriter Pip Millett delivers a dazzling and comforting ode to her grandmother on new single "June."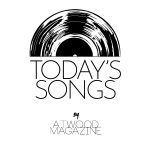 Listen: "June" – Pip Millett
---
Pip Millett is a musical sprinkler; she releases in waves, in drizzles, but each melodic drop makes a resounding splash. This English songwriter lures listeners in close with her confidential yet confident lyricism and soulful vibe. Recently, Pip Millett put out an enchanting new single "June," a gentle and melodic ode to her grandmother. Yet, if we step into Millett's story at "June," we miss the several first chapters of her story. For example, her first-ever drop "Make Me Cry," which serves as a pertinent and poetic example of her musical intuition.
Millett reflects on this significant song, "My first song, the one that's done the best, is about being depressed. It's a break-up song but I'm breaking up with depression."
And it goes round and around (round and around)
Round and around, a vicious circle
How can it be that these feelings got a hold on me
I'm fine, this is the last time
Be free
Someone took these chains off me
"Make Me Cry" – Pip Millet
Overall, "Make Me Cry" exhibits the Millett trademark of raw and earnest rapport. A style that weaves through each intriguing track sprinkle such as the jazzy "Love The Things You Do," the introspective debut EP Do Well, and the novel stripped serenade "Deeper Dark."
Now, "June" arrives to keep us warm during a time of true uncertainty and disassociation. This bouncing ballad emits airy vibes, wavy guitar strums, and light drum shakes and slams to pull springtime sensations straight into our ears. "June" sings longingly of a loving and simpler time; a time many of us crave when faced with busy schedules, upheaval, and change; a time such as the childhood comfort of a weekend at nan's house.
My nan, I love her
Feelin' low today, miss you both today
So much you've missed
But I'll persist and let you know just how it goes
I know you won't remember, I know
I'm a lightweight, always
Hits me like a storm
Taken by the waves away
Movin' pretty slow
I know you won't remember, I know
– "June," Pip Millett
The simple and cyclical chorus ties the track together gracefully and urges us to find the memory we long to return towards, any memory that feels close regardless of the temporal distance. Find the feelings that feel close because those are always the ones that keep you going, keep you pushing forward. Furthermore, "June" encourages us to identify, acknowledge, and deeply adore the people who genuinely support us, comfort us, and energize the best parts of us.
And it feels like yesterday (Feels like yesterday)
And it feels like yesterday (Feels like yesterday)
And it feels like, and it feels like
And it feels like yesterday
"June" – Pip Millett
"June" lands in our laps during a time when most people need a lift up, a reassurance, and an exuberant embrace; allow Millett to wrap you up in sunny nostalgia and infuse you with electrified hope.
Listen: "June" – Pip Millett
— —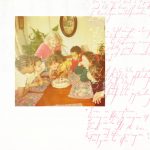 ? © Hayleigh Longman
:: Today's Song(s) ::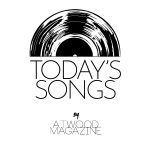 :: Stream Pip Millett ::