Big Yawn's debut album 'No!' is a stand-out statement in a scene saturated with talent. Their capacity to merge the elements of krautrock, UK bass music and ambient jazz into a consumable package reflects a novel band that is here to stay.
by guest writer Will McCartney
---
Post-modernity has forged Melbourne an identity as Australia's cultural capital. Thanks to a synergy between artists, promoters and authorities, its underground music scene has been able to flourish in recent years. With a list of residents and alumni that includes Sleep D, CC Disco, Sui Zhen, Albrecht La'Brooy and Andras, the city's audio exports are in abundance. All the more difficult, then, for a new electronic group to break into the scene.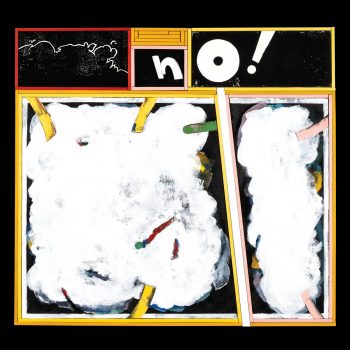 Big Yawn are a quartet heralding from the same neck of the woods, and have served up a mesmeric debut album. Released March 6, 2020 via Research Records, their full-length studio record No! is an assembly of experimental jams that span across genres.
The band explain: "No! is the sum of its parts—it was two years of writing, recording, jamming, mixing and playing shows. It's our own spin on the genres and styles that have parented and companioned our outside work downtime."
Each cut on this record is remarkably fresh — heavy low-end bass frequencies and glimpses of dub FX imbue the LP, lurking beneath a tidy stream of jagged and syncopated drumming. This formula is evident from the off, with opener Attaboi's unashamedly statement beat. Peugeot 307 follows with razor-sharp synths that glue together a futurist hip-hop atmosphere — although, this track would be more suited to a G-wagon than its namesake.
If the opening tracks didn't render your knees into an inescapable rhythmic trance, lead single "Skinrat" will undoubtedly change that. The echoed vocal cuts over this track will throb the nostalgia neurones of any early naughties Need For Speed gamers who might have forgotten its soundtrack's commitment to consistently providing its players with the smoothest sounding shit.
---
As with any well-programmed album, there needs to be peaks and troughs in energy and mood akin to the structure of an exciting novella. This becomes evident with For Whomst, an abstract jam that gets down and dirty with a futurist tribal aura, offering some respite from the madness of some of the early songs.
The groove continues into Negative Trigger, a gripping yet smooth track held together by a crisp 16-beat drum pattern. It's the sound that a group of fully automatic machine guns would make if they were a controlled set of instruments. This, then, a perfect representation of the record as a whole: a translation of specific feelings and real-world objects' workings into a digestible aural manifesto.
In the latter chapters of the record, Big Yawn deep dive into UK bass culture, with Anthem X containing doses of squelch synths, hard-hitting kicks and distorted sound FX delivered at a sludgy pace. This nod to the UK underground and its tracks that taste like treacle is what makes this record stand out from other producers in the Melbourne space right now.
The appeal of No! stems from the fact that its seemingly improvised nature is held together by the band's cultural awareness.
Rarely does a record manage to meander the listener through a stoned haze and leave them with more clarity than before they heard it. Big Yawn have just about achieved this with their arrival to the party.
— —
— — — —
Will McCartney is a London-based creative strategist and freelance music writer. He is editor of DISS Magazine and runs fortnightly music show The Noise Narrative. Catch him on Twitter and Instagram.
— — — —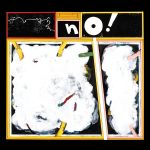 ? © Research Records
No!
an album by Big Yawn
---