The Proud Sons' catchy, heartfelt outpouring "Company" resonates with the tender ache of love, loneliness, and longing.
for fans of The Lumineers, The Head and the Heart
— —
Too many modern heartbreak songs seem to miss the big picture: What is it about our special someone, that makes us miss them so much when they're no longer around? Maybe you can find physical or intellectual connection in another, but you can't replicate a person's presence. The Proud Sons' catchy, heartfelt outpouring "Company" resonates with the tender ache of love, loneliness, and longing.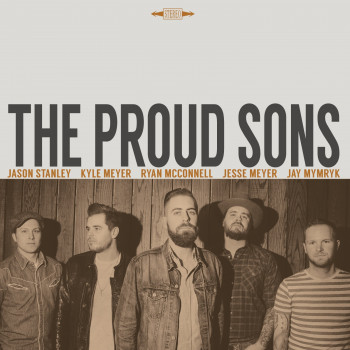 Poor little baby, darling what do you see?
Your ears musta a been burnin,
for you to come around here
I don't wanna hear ya miss me,
No that's not what I need
oh just tell me you wanna
come home and make sweet love to me
Atwood Magazine is proud to be premiering the music video for "Company," off The Proud Sons' self-titled debut EP (released March 2018). The Winnipeg roots rock/Americana band of Ryan McConnell, Kyle Meyer, Jesse Meyer, Jay Mymryk, and Jason Stanley, The Proud Sons are a formidable crossover between country and rock. Catchy melodies and big choruses help make their debut a record worthy of repeat listens, and "Company" is perhaps the best reflection of such talent in action.
A lovelorn song coming straight from an achy, breaky heart, "Company" tells a classic tale of loneliness, longing, and sorrow. The song depicts "when you've just started to grow up and you realize someone in your past was probably the person you should have been with," according to The Proud Sons' lead singer Ryan McConnell.
"'Company' came out a personal experience I had, with the intent to portray a generalized feeling of vulnerability and disconnection," McConnell explains. "To be more specific, the song was written about someone that came into my life at what I thought was the wrong time, only to part ways, and realize that the timing couldn't have possibly been any better. Given the complexity of our relationship, the goal while writing the lyrics was to simplify things and make the concept of "I know I'm an asshole. Please take me back?" easy to move on from… if that's even possible. I wrote the song while living alone in Toronto for three months, leaving said person back in Winnipeg. The feeling of being in an unfamiliar place, with unfamiliar faces, really brought out the vulnerability.  Heartache makes for good music, right? When I went back to Winnipeg, we were able to fully feel out the song as a band."
The Proud Sons' lyrics find a worn and weary introspective narrator looking back, having parted ways with that special someone, and dwelling in that murky complexity of feelings we like to call "nostalgia." The band capture the full weight of these emotions in the chorus:
Cause baby I'm tired, of feelin lonely
Even though she's layin next to me
Although my bed is far from empty
I just want your company
Yet this isn't a lament, nor does it inspire sadness. Bursting with massive four-part harmonies and rollicking lead guitar riffs that absolutely make the song, "Company" evokes sweetness and cheer: The song radiates with the comfort of love, however and wherever it's found.
The "Company" music video further emphasizes feelings of togetherness and camaraderie – of actually finding what you're looking for in a partner, in the friends around you. "We've always felt that being out of your comfort zone is paramount when it comes to being in a band. Music videos always feel so forced and awkward," McConnell says. "The concept of the video was to basically show a 'day in the life' of the band (traveling, sleeping, drinking, hanging out, drinking, playing shows and a bit more drinking). As a result, the entire day of filming felt so natural and comfortable. The video was shot at Knights Beach Resort, at our friend's trailer. We filmed for about 8 hours, but it felt like 30 minutes. The director and crew allowed us to be ourselves. No scripting, no elaborate costumes, no bullshit – just like The Proud Sons. It's hard to pick a single moment from that day of shooting that stands out as the coolest part, but to me…  the hospitality of the park's residents was really overwhelming. We felt like the entire park was excited we were there and, made us feel way cooler than we really are. We can't wait to go back."
"Company" finds The Proud Sons in their element, both musically and visually. Stream the heartwarming new music video exclusively on Atwood Magazine, and stay tuned for more excitement from this promising new band and their classic, charming music. The Proud Sons will be on tour throughout March, April and May with The Tea Party – see below for dates and more info!
Stream: "Company" – The Proud Sons
— — — —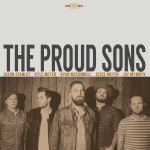 ? © Francesca Ludikar
:: Stream The Proud Sons ::
---