Intimate and soul-stirring, Louien's 'No Tomorrow' EP comes alive with deep-diving passion and dramatic energy as the Norwegian artist dwells in beautiful depths full of vivid color.
Stream: "Better Woman" – Louien
---
An organic set of heartwarming and wondrous orchestral folk, Louien's intimate new EP radiates with tender light and loving care. Intimate and soul-stirring, No Tomorrow comes alive with deep-diving passion and dramatic energy as the Norwegian artist dwells in beautiful depths full of vivid color.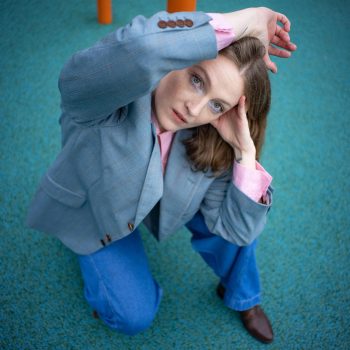 I said turn yourself around
Take a long hard look at me
We deserve to work this through
This isn't who we want to be
And you say, what does it matter?
We'll both regret it anyway
Can't trust our emotions in the end
And I say then why do you bother
If this is all I am to you
This might be fuel to your fire
But you have got to feed me too
And you say, come on love
Come lay down with me
My heart has always been yours
– "Better Woman," Louien
Atwood Magazine is proud to be premiering No Tomorrow, the refreshing new EP from Norwegian singer/songwriter Louien (out June 4, 2021 via Norway's Jansen Records). The musical moniker for Oslo-based Live Miranda Solberg (also a member of Americana band Silver Lining), Louien set herself apart two years ago with 2019's debut album None of My Words, a gorgeous, immersive experience full of beautifully melodic instrumentals, heartfelt and emotional vocals, and fresh, uninhibited passion. "Through vulnerable and intimate songwriting, Louien has turned grief's darkest chambers of into an cathartic, wondrous and transformative journey," Atwood Magazine wrote at the time of the album's release.
"The debut was heavy with grief, and even though those feelings are still with me, they've become a lot less overwhelming," Louien reflects, speaking with Atwood Magazine about her new record. "My mind isn't focused on just one theme this time around' my horizon has broadened and I'm able to dive deeper into other themes as well. I feel more present and more joyful now."
---
Arriving nearly two full years after her debut album, No Tomorrow finds a rejuvenated and inspired Louien singing songs of love, growth, desire, change, loss, and more. She doesn't limit herself to any single theme here, and in opening the floodgates, she lets loose a flurry of sentiments that capture the multidimensionality of her art and artistry.
"My vision was to have fun, explore, let go of expectations," Louien says. "I wanted to keep building on the sound my producer Øyvind Røsrud and I created with my debut album, while still being free to do whatever we felt was right for the songs I brought in."
The EP's title takes its name from the track "No Tomorrow." "I wrote [it] about a person completely lost in her past, while still trying to convince others to live in the here and now, projecting her dream for herself onto them," Louien explains. "You can read more than one thing into it; maybe it's telling you all hope is lost, or maybe it's encouraging you to be more present?
She says
She says there is no tomorrow
There's only this moment
Rest your head and let go of your sorrow
But all she knows is yesterday
All she knows is yesterday
And she'll be turning every stone
In the yard of their abandoned home
Where she was left alone
Nobody
No one ever knew her like she did
Framing her existence
Now she's gone and the world is open ended
But all she knows is yesterday
All she knows is yesterday
And she'll be turning every stone
In the yard of their abandoned home
Where she was left alone
Left alone
– "No Tomorrow," Louien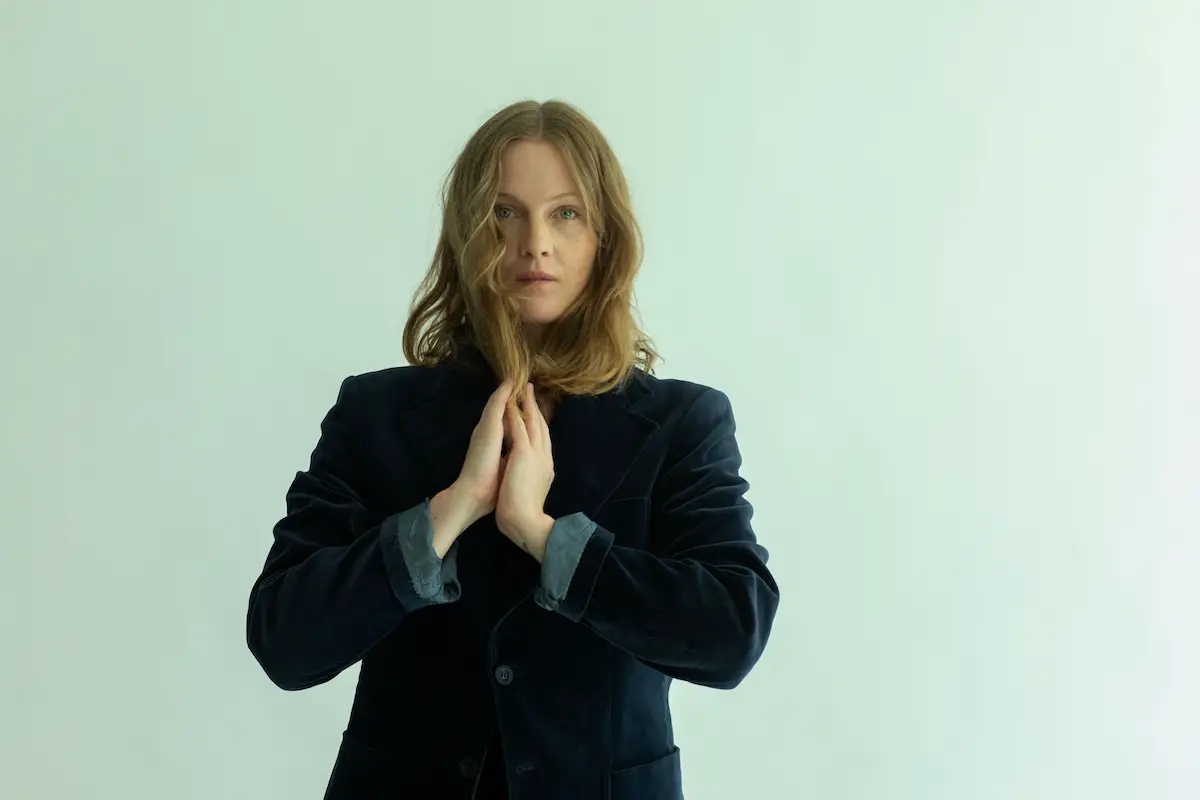 From start to finish, No Tomorrow's five songs fill the airwaves with gentle, expressive wonder. Louien opens the EP with "Deep Within" and "Better Woman," two powerfully introspective songs – one full of hope and light, the other doused in a thicker, heavy-hearted darkness. Each song is its own world of passionate emotion, and yet they both exude Louien's creative spark.
"I love how "Better Woman" turned out!" the artist exclaims. "It's a song I wrote years ago but never got around to record properly. It just felt so great when we finally figured out how to solve it, how to do it justice."
As a lyrically forward artist, Louien cites one of her personal highlights on the EP's final track, "Woke Up from the Dead":
"I was sure you would be dead forever
Oh, how wrong was I?"
"The song is partially about doubting your perception of reality, not knowing what to believe," she explains. "I had fun writing the lyrics for that song, because it's written from a more curious and less serious perspective."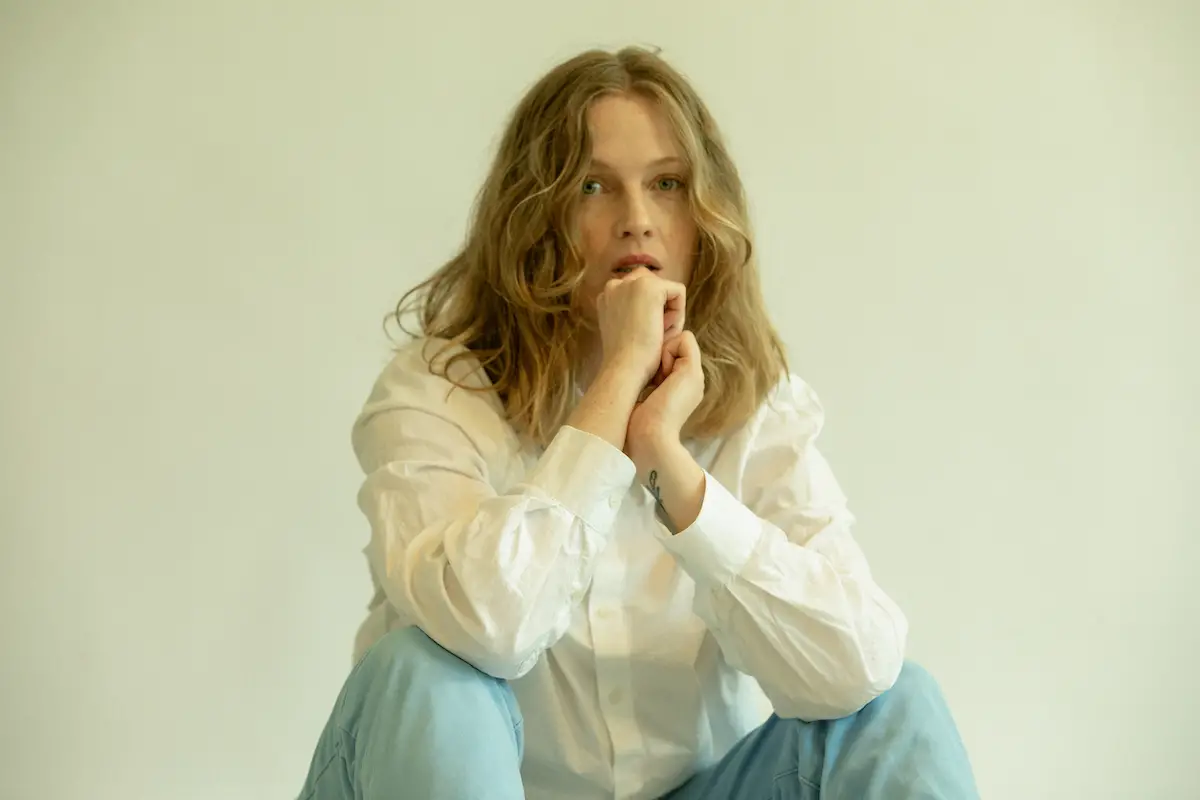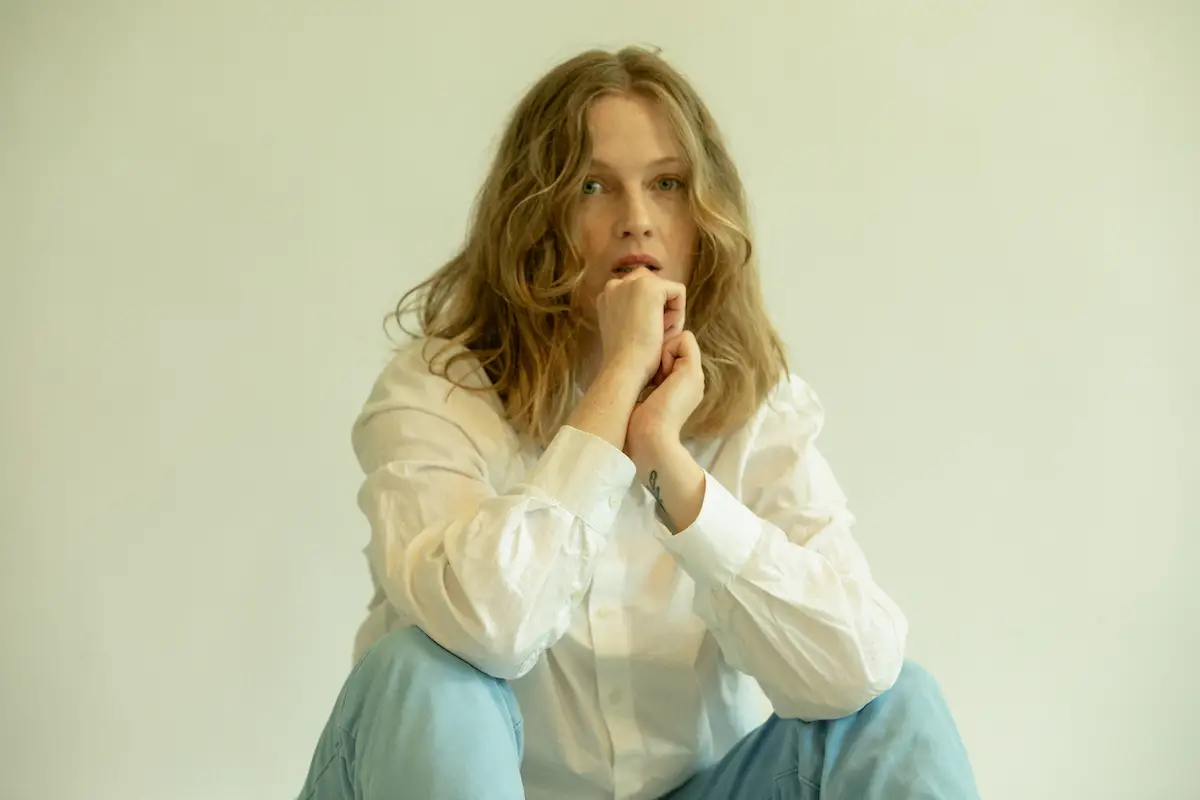 A smoldering song that expands up and out from a simple acoustic guitar pattern, "Woke Up from the Dead" anchors the EP in a space of hypnotic reflection – but to get there, we must first journey through the expansive sonic wilderness of "Deep Within," "Better Woman," "No Tomorrow," and "Fire" – each of which has its own delicate mist of sweet and bittersweet coalescence. Louien's songwriting is exquisite throughout her new EP; her majestic instruments and beautiful, golden vocals evoke vast worlds of feeling, and each moving performance feels more heartfelt than the last.
"As always when releasing music, I just really hope listeners will get it, understand it, and have their own relationship with it," Louien shares. "I got so much joy out of creating it, and releasing the singles from this EP has been wonderful! I'm excited for people to hear the whole thing!"
The fragility
She portrays is what scares you the most
Like she's untouchable
But she's leaving nobody untouched
Her words telling stories
Of imaginary worlds
Convincing and concoling
In childhood and in hurt
She has lit herself on fire
She's a burning mannequin
She has lit herself on fire
And now she's burning
– "Fire," Louien
Louien has once again found sheer beauty in song. Experience the full record via our exclusive stream, and peek inside Louien's No Tomorrow EP with Atwood Magazine as the singer/songwriter goes track-by-track through the music and lyrics of her latest release!
— —
Stream: 'No Tomorrow' – Louien
:: Inside No Tomorrow ::
— —
Deep Within
About when a change is coming, when you feel the fibers of your body change, when you've worked so hard to feel better and do better, and you can feel how it pays off… If that makes sense?
Better Woman
Written some years ago, this song has been neglected for a while. It's about an argument between a woman and her partner, someone she's in love with, but she doesn't know how to get through to. So she blames it on her lack as a woman, that she isn't good enough, warm enough, funny enough. She wishes she didn't have so many feelings. Maybe she even wishes she was a man.
No Tomorrow
I'm not really sure what this one's about, haha. It's more of a feeling to me, maybe about getting lost in your past, getting lost in your loneliness, not finding a way out of depression.
Fire
This one is about protecting someone from your true self because they seem fragile and easy to break. About people who put on a show of suffering, who become their suffering instead of facing it and working through it.
Woke Up from the Dead
This one is a bit trippy to me! You know when someone has passed away, and you keep seeing their faces in crowds or catching a glimpse of them? I guess because you think about them all the time, so you project them onto others. I think this one is inspired by all the (sometimes very strange) things we do/the mind does when we miss someone terribly.
— —
Stream: 'No Tomorrow' – Louien
— — — —
? © Julia Marie Naglestad
:: Stream Louien ::
---