Rhys Lewis remains committed to always improving his craft, and "Better Than Today" serves as a beautiful reminder of his insatiable passion.
— —
Historically with tracks such as "I Know The Feeling" and "Wish I Was Sober," Rhys Lewis has, in some respects, let delightfully vibrant production with electrifying radiant guitar riffs partially obscure his honest, ardent lyricism. With "Better Than Today," Rhys Lewis' extraordinary songwriting shines through from in the outset, resulting in a breakthrough track that pays ode to increasingly distressful nature of the world in which we occupy while emphasizing the reassuring comfort that can be found in allowing yourself to be hopeful.
Stream: "Better Than Today" – Rhys Lewis
---
With no news of an album on the horizon, this Oxford-bred songwriter is still churning out an array of astonishing single, which feel cohesive as a collection but somehow still excitingly distinct. A common theme of Rhys Lewis' work is his profoundly heartfelt lyricism, which creates a vivid emotional portrait as he willingly thoroughly dissects his own bewilderingly emotions. The vulnerability he encompasses in his songs makes it easy to see why his work has struck a chord with so many worldwide.
'Cause we all reaching for something
We all craving change
Hoping tomorrow tomorrow is better than today
We're all searching for some way
Trying to find a way
Hoping tomorrow tomorrow is better than today
Hoping tomorrow tomorrow is better
Throughout his discography, Rhys Lewis has shown a willingness to take ownership of his own emotion in a refreshingly empowering fashion. On "Better Than Today," Lewis makes the bold, and often difficult, decision to take responsibility to search for a better tomorrow, despite the ever-growing state of chaos that the world is seemingly plunging into at an alarming rate. Meanwhile with 2018's "No Right to Love You," he recognises that his break-up was for the best while being sensitive to his own confusion and torment.
Having already supported breakthrough artists such as Freya Ridings and JP Cooper, Rhys Lewis is no stranger to captivating large crowds. His own headline shows in Europe have showcased his incomparable ability to carefully craft a setlist with the perfect balance of impactful, vibrant, and ardently introspective tracks. He'll soon be treating an American audience to his exhilarating live set, as he's set to support the incredible Sigrid at Brooklyn Steel in NYC in February. But he's no strange to the US, after making his mark at last year's SXSW.
It's not easy sleeping
When I lay down the bed
'Cause I got all these worries running through my head
And its hard to keep pushing forward
When shudder pulls you back
And you wake up even further from the dreams you had
Speaking of "Better Than Today," Lewis says, "We've been living through some pretty turbulent times in recent years. I wrote this song to ease my anxiety about the state of the world and remind myself that, whatever our differences are, whatever we choose to believe in, we all live with the same good intentions common, and we're all hoping for a better tomorrow."
On the track the warmth of Rhys Lewis' voice reassuringly soothes, creating a sense of peaceful tranquillity which serves as striking contrast to the track's lyrical sentiment. The unsettling discomfort that inspired the song is effectively shown through its visualizer, which portrays the uneasiness of trying to sleep while your head is burdened with anxiety-laden worry.
As Rhys Lewis picks up his phone on the video, the previously plentiful dark red light dissipates, leaving his face solely illuminated by the jarring white light of his phone. The intense urge to reach for the familiarity of your phone in the dead of night is painfully relatable for many. The inclusion of succumbing to looking at your phone serves to showcase the urgency of the respite needed from the uncomfortable spiral of thoughts that can manifest throughout your mind.
Each track Rhys Lewis releases only serves to heighten an already eager anticipation for his debut EP or album. However, with an ever-growing movement towards rushing projects to capitalizing on momentum, it's remarkably refreshing that Lewis is taking his time on his debut. To bide your time until his next release make sure check out his amazing back catalogue, which includes the tangibly soulful "Bloodstains" and the distressingly emotional "Be Your Man."
— —
Stream: "Better Than Today" – Rhys Lewis
— — — —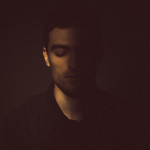 ? © Decca Records
:: Stream Rhys Lewis ::
---