Every Friday, Atwood Magazine's staff share what they've been listening to that week – a song, an album, an artist – whatever's been having an impact on them, in the moment. Here's this week's weekly roundup!
— —
:: Novo Amor ::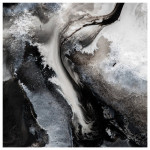 Novo Amor has been a staple in my listening catalog for a while now. In the likes of Bon Iver, or more specifically, his side project Volcano Choir. Novo Amor takes the best from these beloved, slow-jam artists, and makes it unique. The artist's latest single, "Terraform" – a collaboration with Ed Tullett – has been on repeat over here. I love getting lost in the piano base and haunting vocals, all of which feels like fresh snow and a winter chill. It's the time of year to fall into the singer-songwriter loop, and Novo Amor is a powerhouse of the seasonal feelings, and I promise you'll get sucked in year round.
---
:: "Over That" – Emily Vaughn ::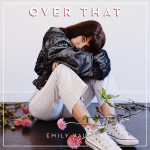 I've loved Emily Vaughn since September 2015, when I discovered her track "Better Off" on Spotify's New Music Friday playlist. I ended up writing a Today's Song article about it in an hour, and I've been hooked on her insanely addictive blend of catchy pop hooks and insightful, narrative lyricism since. Back in April, I chatted with her before the release of her track "Mood," which, again, sounds catchy as fuck while still telling an percipient story. Then, last Friday, Vaughn dropped "Over That" (ft. Yuppycult), and it's become even more evident that she's truly found her niche. "Over That" is deliciously entrancing, coupling together sickeningly sweet instrumentals, Vaughn's sirenic vocals, and biting lyricism — all in all, it is pure pop goodness only achievable by few. The song finds Vaughn positing the aftermath of a soured relationship, and her ability to reclaim independence and find strength in hardship is something that is wholly exemplified. "Over That" does not deny any past feelings, but rather matured beyond them. Emily Vaughn has continuously maintained an admirable autonomy through her music, and "Over That" is no exception.
---
:: "Take Her Place" – Don Diablo :: 
Alex Killian, Foster City, California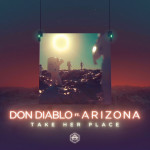 My Spotify Discover Weekly playlist came through this week with Don Diablo's latest single, "Take Her Place," featuring A R I Z O N A. Don Diablo lays down an infectious electronic / pop tune and the vocal from A R I Z O N A is just as addicting. The track follows the story of someone heartbroken looking for someone to love for the night. The lyrics are heartfelt, with lines like "I close my eyes, need your sweet distraction," and "I just need you to steal my heart away from my mind." Overall, "Take Her Place" is a very straightforward song in and of itself portraying extremely complicated human emotion. The lyrics demonstrate this complication beautifully, while the production and vocal make it impossible to not put on repeat. Personally, I was surprised by the sophistication of the track considering just how catchy it is. That being said, if you're looking for an extremely danceable tune you can also sing along to, "Take Her Place" is it!
---
:: "Get Out of Your Own Way" – U2 ::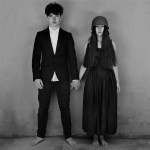 This week we've been blessed with a brand new U2 track, "Get Out Of Your Own Way." The track opens with a deceptive resemblance to the bygone era of All That You Can't Leave Behind before slipping into conforming pop track. The band seem to be steering away from the heavy rock influences of Songs of Innocence in search of a new direction. But with a career spanning over forty years, a new direction is becoming increasingly difficult to find.
---
:: Bon Iver ::
What is it about the cooler weather that makes us all want to listen to acoustic guitar and sweet male falsettos? It isn't often that the weather dips below the 70s here in Florida, so when it does, I take full advantage of it and bust out Bon Iver, Father John Misty…the good ol' boys. With the weather being more than perfect this past week, I dug out 'Holocene' and 'For Emma, Forever Ago,' and let me just say this: Bon Iver gets better with each passing year. I remember falling in love with his voice and poetic lyricism in early high school, and he's somehow better to me now than he was to me then. There's something oddly spiritual about taking an early morning drive while listening to Justin Vernon sing the line, "and at once I knew, I was not magnificent." Damn. It's as though I finally understand what he's saying, though I thought I knew back at age 14 (who was I kidding). But I have to say, of all of Bon Iver's tunes, my favorite has to be "Beth/Rest (Rare Book Room)." While the original version of this song is wonderful, the piano adds to the vulnerability of the song. There's just something to heartbreakingly beautiful about this version that I can't seem to shake, even after 3+ years of being in love with it. I encourage everyone, no matter how lame you think it would be, to dust off your old Iver records/CDS. I have no doubt, that not only will you remember all of the reasons why you fell in love with him so long ago, but begin to fall in love with him all over again.
---
:: "Champagne Clouds" – Malia Civetz ::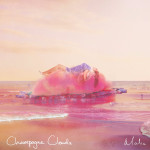 I've been listening to "Champagne Clouds" by Malia Civetz. It is truly the soft pop jam you didn't know you needed. Starting with velvety smooth vocals accompanied with low and deep piano notes setting the scene for the soulful beat that drops at the chorus. Malia's voice is somewhat of a mixture between Alessia Cara and Ariana Grande. It's deep and soulful, but she can also run incredible octaves. I think we'll be hearing a lot more from Malia. Not to the mention, the song is all about keeping yourself up and happy even when someone is trying to bring you down – and that's always a good motto to follow.
— — — —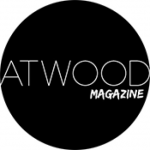 :: This Week's Features ::