Trap Rabbit are making the case for accessibility in modern jazz with their 2021 EP, 'Annelida.'
Stream: 'Annelida EP' – Trap Rabbit
---
Trap Rabbit are making the case for accessibility in modern jazz. With Annelida, a delightful, bubbly pair of songs, they offer a positive, if wary, outlook to 2021. There are many short aural journeys woven into the fabric of this EP, providing plenty of depth for such a short runtime. For an improv-based jazz duo, something that's undeniably apparent is the band's dedication to brevity. Music of this nature can and will run into double the length offered on New Year's Day, however Trap Rabbit show their restraint with a couple of concise, well-considered tunes.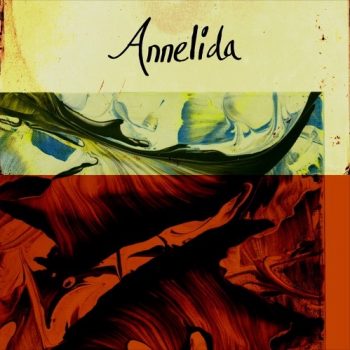 The core of Trap Rabbit is the drums and percussion from Arjun Dube, along with Logan Roth on keyboard and piano. This pair of friends have played together in numerous forms for a decade, stirring themselves a small storm of radio play and working with many other artists. Annelida is strictly a modern jazz EP, however the band have dipped into several different styles during their time together. Their list of genres ranges as wide as hip-hop and indie rock, showcasing the breadth of their music taste.
Jazz like this evokes a distant continental feel, especially in these times of working from home and endless weeks staring at the same four walls. You can picture watching the world pass by in an Italian bistro, (oh, how I would give anything to pay a bad-tempered waiter €8.50 for a tiny espresso in a Roman back street right now) as the well-worn sounds of brushes on drum skin and pleasant synth trills allow for a brief escape from the overbearing mundanity of life in the pandemic era. Maybe it's just me, but jazz has always been exotic, and particularly appealing at this time of year; a pure escape during the thin grey weeks of January.
Trap Rabbit drafted in extra musicians in-studio to fill out the sound on Annelida – a simple bass run here, a quiet guitar backing there, but the weight is ultimately all on their shoulders. They guide the music through subtle twists, tweaking each measure to evolve the composition and move everything forward.
"New Year's Day" is the more progressive of the two pieces. There's no chorus or main theme to speak of; it shifts through a handful of scenes, flipping between major and minor for a double-edged experience. It's hopeful and unsettled all at once. To call this song "New Year's Day" is strikingly apt. No-one knows what this year will bring, and the music reflects that with trepidatious optimism. It has a genuine ambivalence which won't answer any questions, but will make you feel like you're not alone.
"New Year's Day" has relaxed, fuzzy keys and inch perfect snare rolls to begin with. The carefully-constructed pyramid of instrumentation allows room for the noodlings of over half a dozen musicians, and somehow still has plenty of space left over. This is not the cluttered sound of too many soloists, and everyone gets their slot. The string quartet catching on half way through is arguably the best moment on the EP. With the composition at full tilt, it's one of the sweetest reveals you'll hear for a while. As "New Year's Day" dissipates into a gentle outro, each instrument is permitted a few seconds of sunlight before everything gets wound down to a background hum. "New Year's Day" runs to less than three and half minutes, but feels much longer, in a very satisfying way.
"Annelida" begins at a distinctly slower pace, with that same backbone of drums and keys announcing itself early on. From there, Trap Rabbit build once again. Choosing a looser arrangement, the band put a lot of passion into their work on this track. Dube's snare work here is particularly superb, his mid-tempo rhythm-making conducts the entire band from the drum stool. The bridging measure of musical stabs levels up the song each time, until the lazy river that so warmly introduced proceedings dries up. With the tempo increased, Annelida takes itself to another place entirely. What was originally a calm, perhaps even stoic exploration, turns into something completely different.
At the fervent climax, an urgent crescendo threatens to spill over the sides. Roth's frenzied soloing sounds like his fingers are going to catch on fire, but just as soon as it gets there, Annelida drags right back down to the slow speed of the intro, warming the final few moments of this EP with a safer, comforting sound. Again, this is a song that is shorter than it feels. Annelida asks more from you than the title track, in spite of a simpler structure and fewer musicians. This is the final contradiction from a pair of songs that throw equivocal emotions at you from the get-go.
Annelida offers quite the pair of jazzy tunes, with a thoroughly enjoyable mix of sounds, aided by top-quality production. The only criticism here is that Annelida isn't long enough: Just a couple of tracks does not get anywhere what Trap Rabbit is capable of, and surely an album-length project is a no-brainer to any label that appreciates them for what they are. Along with the other styles they've been known to explore, it would promise a treasure trove of different sounds. For now though, Annelida gives us an exciting glimpse into the potential of this talented musical partnership.
Annelida is out on 01/26/2021.
— —
? © 2021
:: Stream Trap Rabbit ::
---