Every Friday, Atwood Magazine's staff share what they've been listening to that week – a song, an album, an artist – whatever's been having an impact on them, in the moment.
This week's weekly roundup features music by Mont Duamel, Maddie Jay, Amaya Santos, Honningbarna, Cannibal Kids, DEATH2KALON, Niagara Moon, The Auxiliary, Emi Jeen, Mixed Matches, and Zaq Baker!
•• •• •• ••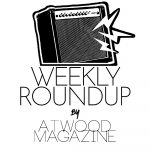 — —
—
:: "King Without a Crown" – Mont Duamel ::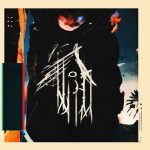 A bright star emerging on the Montreal music scene, Mathieu Jomphe Lepine's Mont Duamel project has made a quick name for himself over the past two years thanks to his music's effortless melting pot of soaring sonics, sweet vocals, and irresistibly immersive soundscapes. Ethereal yet grounded songs like "Eyes on You" and "Young" found a quick way into listeners' hearts, and yet this artistry is only just getting started.
With Mont Duamel's first single of the year "Days With You" released this week, I found myself turning back to his last single of 2021, the beautifully tender and bittersweet "King Without a Crown." Ambient, buoyant instruments bustle with a slow groove over the artist's effervescent, gilded voice, finding him douse listeners in a warm wash of intimately resonant feeling.
Yeah, I live for myself
Why don't you take a bow
You should leave me on my town
Why don't you stay aside
I don't need that type of point of view
That's what I told her
I know why she came around
She's the one that could've given me the crown
Oh, don't bother
With all this shit inside my head
I know you'll still find
your way far from my rule
"'King Without a Crown' is about a realization that you've taken too much from a relationship with someone without consideration of their feelings, and in doing so you've damaged yourself a lot more along the way," the artist explains. "I felt like doing something different than my usual workflow. Something acoustic driven with guitar and soft drums, focusing on the melodies and chords instead of the production. Months later I started writing lyrics with my friend Jean-André, and we wanted to capture the feeling of the music in words: This kind of sad/nostalgic vibe, but also this feeling of being at peace with a past relationship. Coming to terms with yourself, in a way."
"Yeah I was king without a crown, I know I was never the one you deserved," we hear (and feel) in the song's aching finale. Wistful, heartwarming, enriching and yet still so full of yearning and incompletion: "King Without a Crown" holds true to its name in more ways than one. This song, along with the artist's last track "Young" and this month's dynamic and sun-soaked "Day with You," are all taken off Mont Duamel's forthcoming EP Sunshine, due for release early this year. Without a doubt, this is one artist worth paying special attention to.
:: "Gutterball" – Maddie Jay ::
This song was my formal introduction to Maddie Jay, as well as what its accompanying press release termed "intergalactic pop." I quickly became a fan of both! Maddie Jay, it turns out, has ridden her spaceship to increasingly large cities throughout her life and career– starting out in the 5,000-person town of Smithers, British Columbia; then heading to the 700,000-person city of Boston to study at the Berklee College of Music; and finally settling on Los Angeles (pop. 3.9 million) to make a name for herself as a producer and bassist. Along the way, she's managed to collaborate with some reputable names– Summer Walker, Lorde and Remi Wolf among them– and release a healthy crop of her own material, including last year's EP, CMYK.
All of this creative productivity in her early adult years has provided her with the thematic fodder for her first major single of 2022. "Something about going into my mid-twenties made me realize that there were some things I was going to have to actively change in the way I approached the world, if I ever wanted to become the adult I envisioned," she recounts. "I imagined it like I am a bowling ball and I have been pitched into the world at a weird angle. If I don't recognize that, I'm in a gutter, just rolling where my patterns take me. I'll never get out."
Far from coming across as aimless in that sense, Maddie instead sounds like a musician in complete control of her craft. "Gutterball" is an immensely enjoyable and lighthearted pop number– anyone who has ever similarly felt that they've "put a little too much pressure on myself" and wants to recuperate is in very capable hands right here!
:: "Carousel" – Amaya Santos ::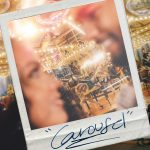 Based in New York City, Amaya Santos is surrounded by a jungle of influence, with the likes of Amy Winehouse and Mariah Carey amongst her biggest inspirations. Taking an organic approach to her music, Santos finds the majority of her tracks stem from a flicker of inspiration, with an idea or concept floating into her subconscious, before expanding and building upon the idea. And her new single "Carousel" was no exception, with the melody for the track coming to her whilst on the phone to a friend.
Imitating the up and down of riding a carousel, Santos' new track is swirling with soulful vocals and echoing R&B beats. The spark of creativity came to Santos in the summer of 2021, with the notion of a carousel being at the center. Lyrically inspired by the turbulent relationship she witnessed her friend going through, she began to reflect on her own relationships and friendships, seeing the blurry line of toxicity become more defined. Conceptually and sonically, the track links to her original idea, from the ups and downs of relationships, to the bobbing melody and the soaring synths of the chorus. The artist reveals, "I knew I wanted the song to be called carousel and build my music around the idea. I wanted it to start with a single instrument and to mimic the motion of a carousel by adding and removing instruments to give it that build up and decline."
:: "Animorphs"- Honningbarna ::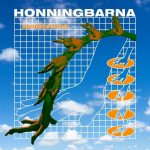 Norwegian natives Honningbarna (The Honey Children) present "Animorphs," the title and opening track from their most recently released album. "Animorphs" is a three-minute post-punk rager filled with heavy, industrial sounding percussion, dense bass and low-end, drilling snare, and a righteously pulsing transition halfway through. The vocals, performed in the native Norwegian, are blunt, strained, and aggressive. Though it's a relatively short track, Honningbarna fills it in and fleshes it out with ideas and sounds and textures that all work towards realizing "Animorphs" brief and catchy brutality.
:: "JEANS" – Cannibal Kids ::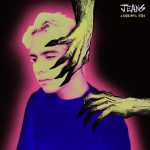 From the radiant "Troubled Mind" to the groovy "Love Girl," South Florida's Cannibal Kids have made a name for themselves through big pop hooks that so effortlessly get stuck in our heads on repeat. With those buoyant songs as a basis, the group's latest release may feel jarring at first – it's far more "alternative" that the band's past efforts– but that's the beauty of "JEANS," an alternative anti-anthem that kicks hard, glows with passion and fervor, and carries the Cannibal Kids charm into a new realm. It's fun to hear a great band growing, and this song sees the Floridians' evolution happening in real time, before our very ears.
Maybe it is time that I open up,
A pair of jeans just to say what's up,
I don't know exactly where we fell apart,
Jumping for my end just to make a start,
She said that she might have cancer,
I don't really know cuz we don't talk about it
Driving 95 on his own,
A broken stereo, a little stoned,
Trapped inside a scent and taste of menthol,
Piece of mind from a stupid song,
I don't know what happened to the boy I knew,
Last saw him on somebody's avenue
"With this single we went for a much more aggressive and somber vibe rather than our usual glossy pop sound," vocalist and rhythm guitarist Damian Gutie tells Atwood Magazine. "'JEANS' is about two people breaking up and the worst time in their lives, and how much it hurts to let someone go when you need them the most."
Moody yet still moving, dynamic despite a mellow template, "JEANS" is an immersive, cinematic track made for late night drives and the like. As catchy as anything Cannibal Kids have released in the past, the song begs us to sing along to every moment as the group evoke scenes of angst and disconnect, isolation and heartache. Sure it's a sad song, but it's a beautifully expressive one at that.
Maybe I was wrong,
Burning idle time,
Had to cut you out,
Focus on my mind,
Steeping in regret,
Knowing what I lost,
A CD on repeat,
Driving through the frost of slow town
Dropped another tear on your letters,
Baby you remember our forever?
:: "Beautiful Death" – DEATH2KALON ::
The accompanying EP already came out last year– but "Beautiful Death," the brainchild of young DEATH2KALON, has just been given new life by means of a fresh new music video. In it, the Southern California emo-rap artist can be seen vibing out inside a newspaper-covered basement room; a locker room with locker doors eerily opening and shutting on their own; and other places that speak to the song's main theme of feeling confined and alone. "No, I can't break out, 'cuz I don't know how. I'm still lost in bounds," DEATH2KALON sings in both the opening moments of the track– and then again in its closing moments, perhaps just to prove that the feeling has endured.
It's a great creative breakthrough for the 20-year-old, and the track also speaks to the promising artistic partnership between him and the song's producer, known mononymously as Telly. The two have been friends since their early teen years and have made a good deal of music together in recent times. The moody instrumental Telly made up for "Beautiful Death" suits the themes of "Beautiful Death" quite well– and the production is equally fitting across the rest of the Symphony of the Night EP, on which DEATH2KALON chronicles his mental health issues, experiences as an introvert, and other personal and moving topics. It'll be great to see what this talented young duo can achieve together over the rest of 2022– we still have 11 whole months left to see how things turn out!
:: "Bad Vibes" – Niagara Moon ::
Nowadays there is so much fabrication surging throughout the media, it is hard to know what is fact or fiction. With all the negativity circling around us it can definitely be a struggle to ward off those 'bad vibes'. Niagara Moon is witnessing the irrational state of paranoia that has recently risen through fear. This phenomenon is the inspiration behind his latest tune appropriately titled "Bad Vibes." With quirky psych-baroque arrangements and vocals reminiscent of The Everly Brothers, this retro sounding single immediately sucks you in.
Currently based in Massachusetts, indie pop project Niagara Moon was conceived during a three-year period of living and studying in Kyoto, Japan. The name takes inspiration from a '70s Japanese pop artist. The upbeat yet serene energy Niagara Moon exudes will have listeners completely captivated. Through the composer's rich, sophisticated sound, he touches on topics of self-awareness, love and living in an age of misinformation.
:: "Overture" – The Auxiliary ::
The Auxiliary is the breakout project of singer/songwriter Russell Howard. Raised in Dallas, Texas, Howard grew up as an only child under the influence of his classically trained musician parents, enriching his ears from a very young age. His natural route into music began with learning to play the violin, before switching his attention to guitar, having been inspired by the likes of Jimi Hendrix. His first steps into the industry were as a songwriter, gigging at universities and filling supporting slots, however feeling the limitations of both the genre he was creating within and his situation, he stripped everything back and started from scratch, putting out music that was authentically him.
The new track "Overture", alike with much of the music from The Auxiliary, has an ambiguous air to it, with his songs lending themselves to many scenarios. Written whilst on the road and recorded in various locations, including a hotel room, the track emits an eerie and hypnotic soundscape, with distorted synths sitting underneath Howard's hazy vocals. Howard revealed, "Overture is about the dual nature of prescience. When you are overcome with the feeling that you just know how things are going to work out – when you can see it and touch it – it can bring both excitement and calm, but also a rather sinister sense of inevitably."
:: "One Million Perfume" – Emi Jeen ::
"It's in the air, it's in the air, it hits me hard, but I don't care," Emi Jeen sings at the start of her cinematic new alt-pop anthem. "One Million Perfume" hits hard and fast: Instantly, the sweeping sensation of budding love envelops our ears as the Montreal artist takes off, soaring through her own dreamy reverly:
It's in the air, it's in the air
It hits me hard but I don't care
Ecstasy on my skin
Like a bittersweet memory that was never there
Wasted on this feeling
Floating through the ceiling
I just can't believe it's taking over me
"It's both crazy and exciting to make yourself vulnerable to someone new," Jeen tells Atwood Magazine. "It's also so easy to get lost when you're infatuated by this fascinating person. I was carried away by an unreasoned passion. We were caught up in such a whirlwind that nothing else mattered anymore. Ready to do anything to feel this intense connection forever. If you listen to my previously released songs, love and relationships are subjects that come back often, but in this one, it's the first time that it's a positive matter."
As we keep the "top of the year" vibes going, "One Million Perfume" is an easily accessible, brilliantly radiant shout-out-loud stunner. Jeen's recent releases have all had a similar sonic aesthetic, but none come close to the euphoria she pours over us here. "After these crazy two years, I needed some real vibrations, real sounds," she explains. "It was time for me to get back to my roots and bring in real guitars and drums to feel that I was alive again. I've been influenced and inspired by so many awesome artists over the years, that this time off got me where I wanna be. This record, the visuals, being vulnerable, open, and confident is how I'm feeling and the vibe I'm heading for my upcoming releases."
You've got my full attention
Passion turned into action
Pulling on my addictions
One million perfume
Not looking for distraction
Just bright violent reaction
Set lust into motion
One million perfume
You don't have to be in the process of falling in love to fall for this song: Emi Jeen makes it easy to celebrate intimacy and connection as her sings a roaring chorus, with surging guitars and driving drum beats churning all around her. Without a doubt, "One Million Perfume" marks the start of something exciting, fresh, and full of possibility.
:: With You – Mixed Matches ::
Mixed Matches, aka Ed Barrios, wears many different hats. An artist, producer and songwriter, he concocts an indie synth-infused sound that pulsates with pure electricity. His new album With You possesses that same palpable energy exploring themes of heartbreak, drug use and isolation. The album commences with "things change". With wistful ambient soundscapes and dark, moody vocals this distinct offering is so haunting. The visuals for the track are just as eerie with grey, gloomy skies and static effects.
Barrios was raised in Tampa, but is now Los Angeles based. His alt-pop tunes take inspiration from bands like My Bloody Valentine, Passion Pit and Radiohead. Beautifully blending synth-pop, R&B and shoegaze, all those styles collide together to create something truly entrancing. With You perfectly displays Barrio's unique musical expression.
:: This Time It's Personal – Zaq Baker ::
Minneapolis singer/songwriter Zaq Baker's new album is a warm, cinematic display of intimate emotion and experience. "You've got your damage, I've got my damage too," as he sings on the tender "All We Wanted Was a Gem That Wouldn't Fade." A stripped-down piano and vocals record with the occasional lilting strings ensemble accompaniment, This Time It's Personal is a true upheaval of an aching heart. Baker's vulnerable lyrics are affecting, reminding us all of the darkest recesses of the mind as he dwells in his own depths. Yet as so often happens in music, when we so vividly capture sadness, we also find a spark of beauty.
"Hopefully the title says it all," Baker shares, in conversation. "Compared to my two recent releases (my last short album, Maddie's Delivery Service, consists entirely of showtunes about made-up characters, and the prior full-length, Cardio, dramatizes my personal stories of heartbreak and mental health into punchy pop), This Time It's Personal draws on some of my most intense material from a very manic-depressive 2019 — plus some writing as recent as January 2021, when the album was recorded, and reaching back to 2017, when I got my start."
"Sonically, This Time It's Personal eschews the full rock outfit in lieu of a grand piano and a full strings ensemble. I believe This Time It's Personal is a major step forward in my self-investigation, piano playing, strength as a narrator, and ability to construct something that's both complicated and accessible — and was more than a little scary to make. Arranged and recorded under today's weird, scary constraints, every track on This Time It's Personal is a favorite emotional attachment from several years of [a] obsessive songwriting, and [b] trying to understand myself. With extremely limited exception, almost all of these tracks will be new to fans, listeners and friends."
Very lightly produced and truly stripped down to the barest of bones, This Time It's Personal may not be a record for everyone, but its raw music struck a cord in me.
— — — —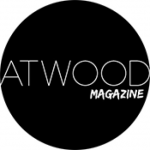 :: Weekly Roundup ::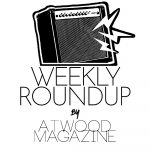 ---
:: This Week's Features ::
---