Brimming with passionate energy, The Tambo Rays' Recharge EP is a buoyant expression of loss and love, warmth and woe. Intricate melodies glisten through a glaze of guitar and synth harmony to capture the band's coming-of-age and offer all an outlet for inspiration, for solace, but most of all, for growth.
Listen: Recharge EP – The Tambo Rays
---
Atwood Magazine is proud to be premiering Recharge, the sophomore EP from Oakland-based indie pop/rock band The Tambo Rays, out today via OIM Records! Founded in 2012 by Brian DaMert, sister Sara DaMert, Greg Sellin and Bob Jakubs, the quartet received accolades with their debut EP, Kaleidoscope, before the DaMerts and Sellin found success as members of Vagrant-signed WATERS. The failing health of Brian and Sara's father, who passed away in 2015, and the rising attention around WATERS interrupted The Tambo Rays' story, but 2017 finds the band together once more (with the addition of keyboardist Lisa Weiss), bringing as much emotional weight as they bring musical gusto to the table.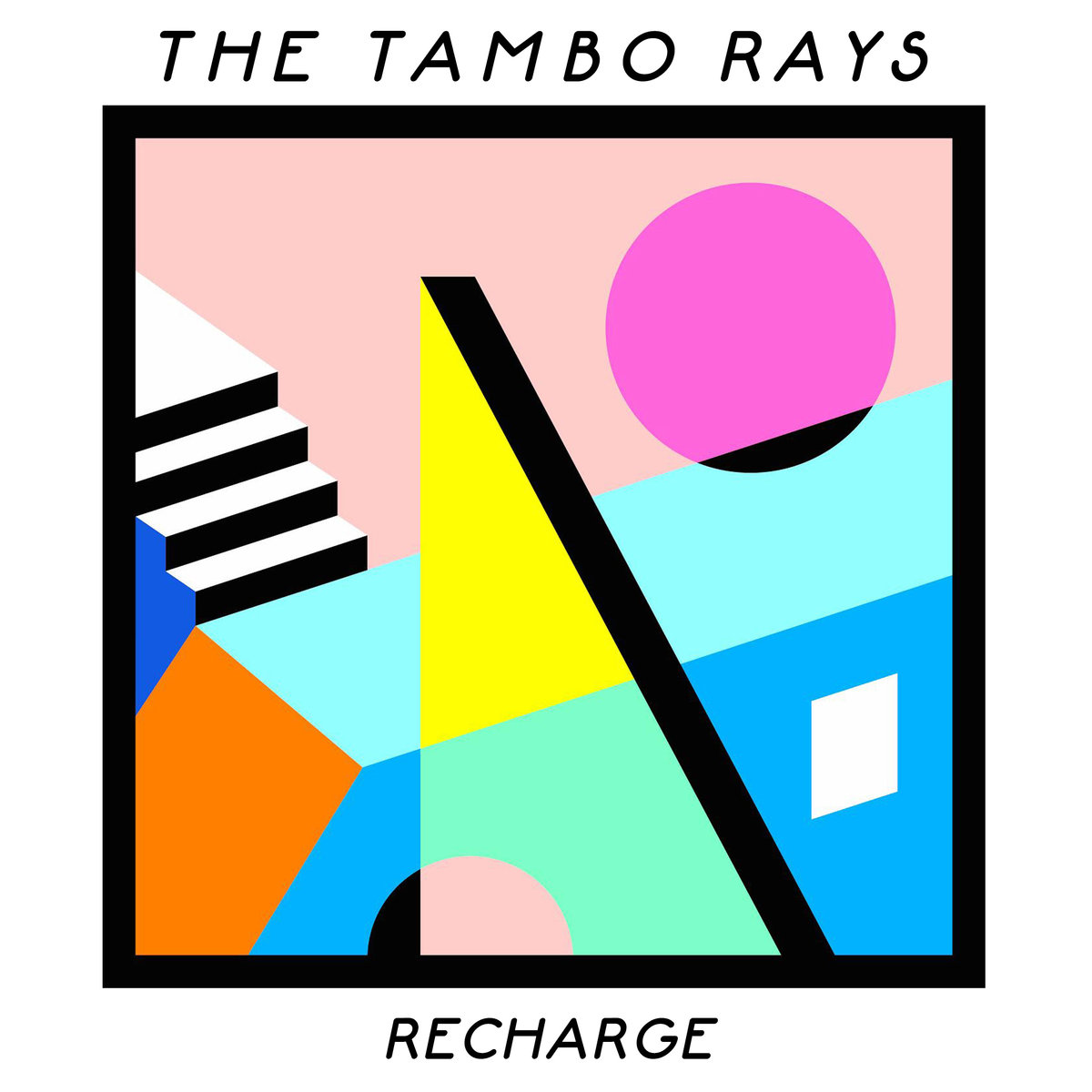 "7/17/17 marks the 2 year anniversary of Brian & mine's father passing," reflects lead vocalist Sara DaMert. "This EP was written in the turmoil of grief, yet in this darkness, a rainbow – bright contrasts were developed." Opener "Yes and No" reintroduces us to The Tambo Rays with an incredibly high-fueled mix of rock drive and pop spirit. DaMert's voice jettisons the song forward, her enthusiasm literally glowing through crisp syllables and evocative trills.
"Inspired by our dad's prismatic positivity, these songs are the reflection and a homage to our dreamer father," DaMert continues. "Lyrically the EP is about overcoming sorrow, finding peace within pain, appreciating the preciousness of life, being their for one another, finding passion and opening the heart to love more." In pulling new meaning out of something so painful, The Tambo Rays present themselves as a mature, yet nonetheless captivating pop band with quite a lot to say.
"Always Down" is sung from the point of view of someone who's constantly stretching out their hand for another. There is no selfishness; there is no ambivalence or anger at the action. Instead, the song is brimming with love and warmth; it's about having developed that older pain into something more beautiful. DaMert repeats the lyric, "we found the love." Such sentiment says a lot about this band: Though times aren't always good, there is a light at the end of the tunnel.
Consider The Tambo Rays as your go-to optimist pop. "Wrong Turn" echoes the band's previous mentality, reaffirming that statement of perseverance with a twinkle of partnership and kinship.
I want you by my side
This I know is true
I see it spins around
I'll only think of you
Take a walk down by the shore
Following a different view
I want you by my side
This, I know is true
"We are very grateful to have the ability to put out this EP," says The Tambo Rays. "We'd like to thank and let everyone know how much we appreciate this opportunity. To everyone who made it possible and encouraged us along the way: Our mom, our label, all the media outlets that have reached out to us, everyone who's supported us, thank you, thank you thank you. Releasing this EP has given us a greater insight into the healing process of grief, and has truly be a place of solace, we hope this EP can give comfort to anyone along the way looking for inner peace in hard times."
Out of grief, there comes – as DaMert put it – a rainbow. A joyous listening experience that promises to sooth the mind and inspire the soul, Recharge is an impressively appropriate name for The Tambo Rays' second album. Full of joie de vivre and swimming in rich, full-bodied melodies, The Tambo Rays' new EP is refreshed, rejuvenated, and re-energized: So why not take a listen? This is one wrong turn you'll be happy you made – one you're likely to find yourself making time and time again.
— — — —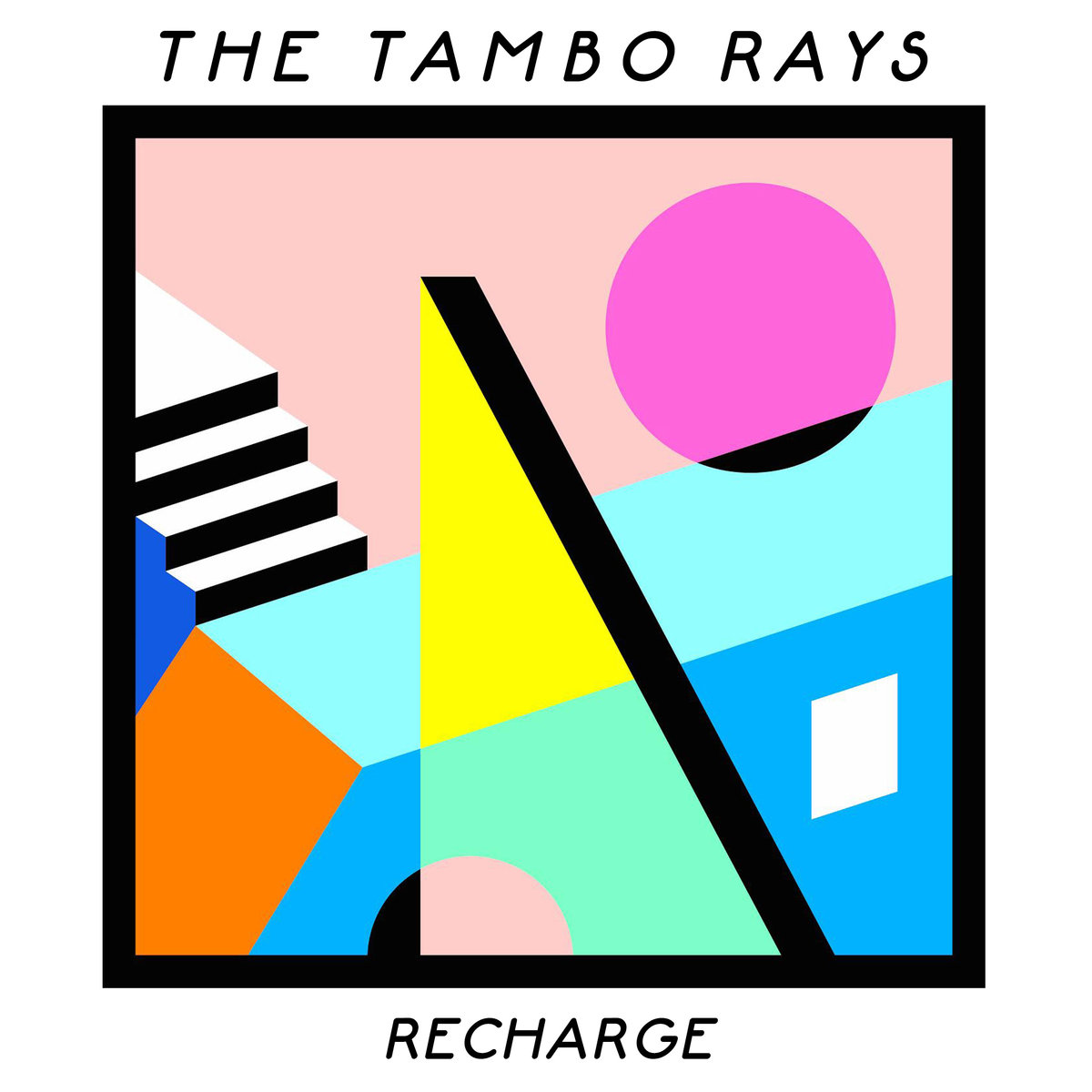 cover © Sam Shapiro