The Wonder Years' "Flowers Where Your Face Should Be" shows the band being more comfortable on the road, even while in a long distance relationship.
— —
The greatest treat that comes with many years of listening to The Wonder Years is watching the life changes of the band and specifically vocalist, Dan Campbell. We've seen him face suburban ennui ("It's Never Sunny in South Philadelphia"), break up ("Woke Up Older"), find success with the band ("An American Religion"), and face mortality ("Cigarettes & Saints").
The Wonder Years' latest album Sister Cities (April 6, 2018 via Hopeless Records) sees the Philadelphia band finding homes in places that aren't their hometown. The fifth track on the album, "Flowers Where Your Face Should Be" sees Campbell reflecting on his relationship with his fiancé (now-wife), while planning their wedding from an ocean away. Anyone that's followed The Wonder Years through their past few albums, it's not a shock that Sister Cities is both the most explosive and most subdued album. Whether it's the metal-inspired riff of "Raining in Kyoto" or the bright soundscapes of "The Blue Finally Came," this album sees The Wonder Years stretching their ambitions even further beyond the pop-punk and emo boundaries they're often confined to. "Flowers Where Your Face Should Be" shows off the softer side in the best possible way.
"Flowers Where Your Face Should Be" – The Wonder Years
---
Where The Wonder Years have written love songs before ("Hey Thanks", "You in January"), they've never written one that's stayed sweet and calm the entire length of the song. The guitar parts of "Flowers Where Your Face Should Be" harken to math rock of bands like former tourmates You Blew It, but the tones are much gentler than the punk bands that often utilize them. The lead guitar almost resembles a windchime in the breeze. Drummer Mike Kennedy's delicate cymbal tapping in the first chorus only reinforces this, as does the addition of xylophone in the second verse. Dan Campbell's belting scream comes up in the chorus as the song swells, but it only serves to have his most vulnerable moment where he taps into a sweet falsetto, as the outro of the track features a string quartet. Where the ukulele-driven "Hey Thanks" and the bouncy punk of "You In January" rely on quirk and volume respectively, "Flowers Where Your Face Should Be" never accelerates into something more intense.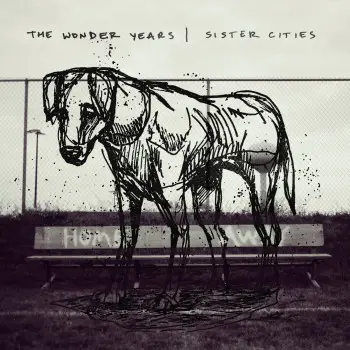 At the core of this song, Dan Campbell sums up the feelings of being away from a significant other for an extended time, as he was on tour. Much of the song is sung in a whimper, almost as if Campbell is whispering into his phone on an exhausted night. He sees his fiancé mirrored in so many different things he sees while on tour: hydrangeas, a mourning couple, redwoods, and eventually driftwood that he takes home for their wedding. The chorus reflects how all of these material objects serve as bittersweet reminders:
Well I saw you in my dreams last night
There were hydrangeas where your face should be
In an interview and the first verse, Campbell described love as a symmetrical feeling, and this comes to the forefront in the bridge and final lyrics from the song:
Pieces of us in the morning sun
Sleeping Bags Under the 101
She takes off his glasses,
and she falls asleep again
They don't got much,
but goddamn, they got love
Well I saw you in my dream last night
I'm gonna marry you
underneath driftwood from Crescent City
It's a song fitting for any couple that has to endure long stretches without seeing each other. There may not be much, and your significant other may be an ocean away, but love can be found in the smallest places.
Sister Cities is essentially about unity, but that doesn't really say much, because The Wonder Years have always been a community-focused band. It's really an album about seeing yourself and your experiences reflected in foreign places and things. "Flowers Where Your Face Should Be" just takes that theme and ties it around a larger theme of love and romance that has been building in an unflinchingly honest way in The Wonder Years' recent catalogue. There's no other way they can do it.
— —
— — — —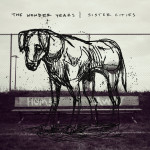 ? © 2018
Sister Cities – The Wonder Years