Billy Lockett set out to make a classical album for the current era, and 'Together At Home' is the perfect encapsulation of it. In order to learn more Atwood Magazine spoke to the artist for the insider info.
— —
As is the story with many during these days, time is bountiful, and isolation is an almost requirement. Through the taxing events currently unfolding, many are finding ways to take advantage of the situation they are left in, and for Billy Lockett, he chose to create. However, he retired his rich vocals for this project – instead, focusing on an idea he has had for some time: A classical album led by piano. He calls it Together At Home.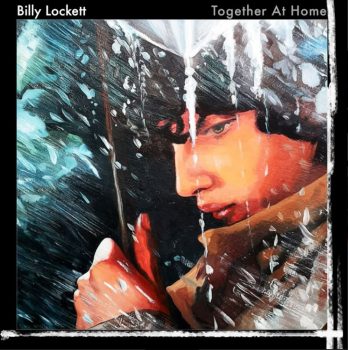 Comprised of a mix of new material and reimaginings of old favorites, Lockett has created a sensational collection of songs that pulsate with heart and personality. Inspired by the paintings of his father, Lockett stayed put in his cellar where he challenged himself to not only play but produce this album, and the result is spot on his discography that shines like no other.
From the get-go, "One World" provides listeners with an enthralling experience of tightly played keystrokes that blend so seamlessly, it's like silk had been manifested into an aural entity. "Together At Home" is a chronicle of the isolation as a whole, filled with ups and down that soothe, frighten, berate, but, ultimately, warm.
"Fading Into Grey" does a fantastic job of keeping the old but presenting it with a new look. One would be hard-pressed not to silently croon the lyrics as the piano melody wafts around the ears. With songs like "Easy," a song that featured a heavy piano presence originally, grabs what had already been created and adds new weight onto it. It's a new take on the song, one that aches in hurt but also beauty.
The final, track, however, is a closer of unmatched quality. "Patterns" is one of the more simple pieces on the album, but Lockett takes that simplicity and brandishes it well, resulting in a piece that will surely have tear ducts filled. The strings in the foreground are subtle, but the texture they add truly elevates this finale to new heights, and within the last few seconds, it's hard not to stand up and applaud.
Together At Home is a soundtrack to a time of uncertainty, but through that uncertainty, Billy Lockett aims to make a connection. His playing soothes the soul, almost as if he were playing right in front of you. Maybe that was his intention? To find out, Atwood Magazine spoke with the artist. Get the info in our interview!
Listen: 'Together At Home' – Billy Lockett
A CONVERSATION WITH BILLY LOCKETT
Atwood Magazine: Starting off with "One World," what a gorgeous piece. Your comment about the "notes infecting one another" is pretty spot-on, making for a silky pace throughout. How did you approach composing this piece?
Billy Lockett: Thanks so much, I'm glad you like it! Yes, the interesting thing is I hadn't actually written the song before I pressed record. I knew the vague type of piece I wanted to make and knew I wanted the keys to start blurring together but really had no idea what it would sound like 'til I started, and after playing it through once, it just felt right to use that unique raw recording that was initially supposed to just be ideas. The whole song kinda just happened out of nowhere, almost like a pandemic would.
Oftentimes, the first single of an album provides a glimpse into the album as a whole. With "One World," what made you decide to release it first, and do you feel it does a good job of being a taste of the album?
Billy Lockett: Yeah I had the most fun making "One World," and because it spurred on the whole idea of making a classical album, it felt right to release it as the first single. I think it represents the album well. It's dynamic enough to resemble almost the whole finished product of the album.
Watch: "One World" – Billy Lockett
Speaking of the album, it's clear of its intent based on the title, Together At Home. As COVID-19 has placed us all into isolation, what was the moment where you decided to make this album, and what did it look like?
Billy Lockett: I knew I always wanted to make a classical album. I just didn't have any proper reason to until the lockdown happened, then everything rushed out of me suddenly. I've also recently learned how to produce so I felt this would be a good test for me to see if I could write, play, and produce a whole album completely on my own in my cellar. It's been therapy making the record and given me the confidence to make all my music this way in the future.
On to the track of the same name, what I adored about it was that it felt like there were phases in a way. A build-up that started off calm but quickly grew into an onrush of dramatic playing, only to then subside and return again. To me, it felt reflective of my own time in isolation, moments of ups and downs, of worry and of calm. Was this an intention of yours when composing the piece?
Billy Lockett: [Laughs] That brings me such a big smile on my face because that's exactly what I wanted to achieve from the song! I love the different moods 'Together At Home' goes through. 'Hopeful' to 'angry' to 'sad' to 'calm' and then all the way back around again.
Back to the album, it's a nice mix of original pieces of returns to old favorites. What inspired that decision?
Billy Lockett:  Initially I was going to make the whole album just classical versions of existing songs, but through making it I kept jamming new ideas and so that's why half and half was the end result. Mainly because I couldn't make my mind up, so I put the best of both in [laughs]. It's nice, though, because sometimes after something crazy new it's nice to feel familiarity in the album. Plus, I wanted to challenge myself by turning some of the more upbeat songs into piano lullabies for people to relax or even fall asleep to.
On the songs revisited, such as the entirety of the Reset EP, what made you decided to go back to those tracks specifically?
Billy Lockett: Well the Reset EP is, I guess, my most successful record so far and is my personal favorite, so it felt right to include the whole thing. I think it's the most challenging too because those songs are so heavily driven by vocals it was interesting trying to create the same impact without the main ingredient. I had a lot of fun doing those songs in particular.
One of the originals off the album, "The Big Wheel," was a short and endearing piece. I felt a warmth after each listen. What was your mindset with this piece's creation?
Billy Lockett:  I'm glad you like that one. Yeah to me it felt fun and reminded me of a carnival. It was the classical example of me having a little jam in-between takes of a different song. It just naturally happened and I was lucky enough to capture it in the moment. I think a lot of this album was caught in the moment. That's kind of the special part of it because so many albums are looked over so carefully that the magic is lost. This whole record was made in the total opposite way, intentionally.
The world around us has been quite different when compared to creating your past works, so do you feel that had played an influence in how you approached this record? How did it compare to your past work?
Billy Lockett: Yeah, exactly! The world is crazy at the moment, but for me, it has given me time to relax a little when I'm in the studio. I can shut off the world and make music in my own time frame, whereas I think in the past it's always felt a little rushed because everyone was living in the fast lane.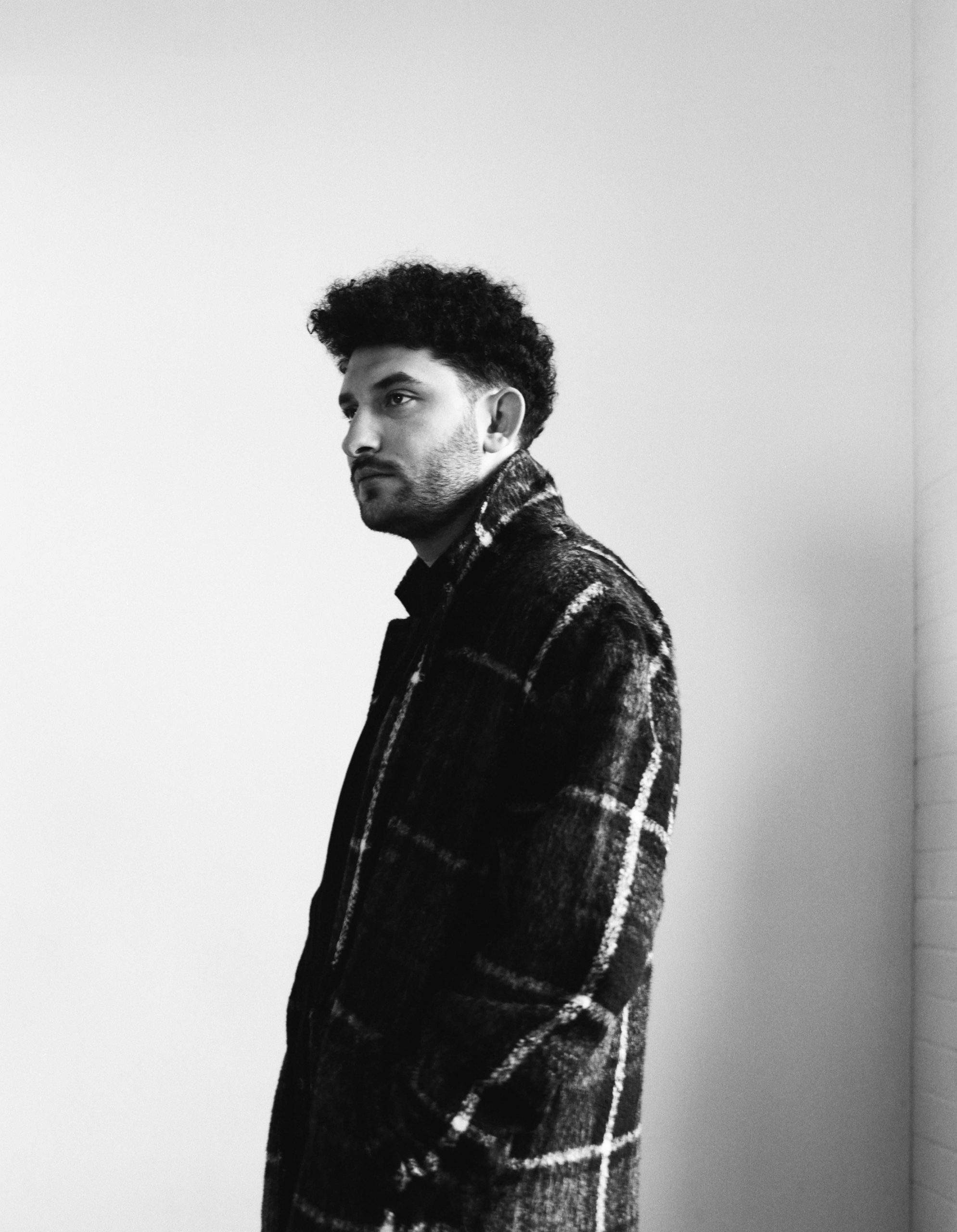 Something I felt clearly was the incorporation of emotion into each composition. New and old songs alike felt personable and true, something I imagine was aided by the paintings of your father. Was there any difficulty in transferring that emotion into the pieces?
Billy Lockett: Yeah. I mean, my dad's always been a huge part of my work, but this time it felt extra special because this album was everything we tried to achieve together all those years ago. It feels very warming to know I've now achieved it using his art as the designs. It kinda feels like we're working together again which is really lovely and making this whole campaign wonderfully familiar.
The finale, "Patterns," is a lovely end to the album. When deciding how to end the album, what made you go with this piece?
Billy Lockett: Man, 'Patterns' just makes me cry. I love the song so much and it's as simple as that. I didn't want anything that was too intense, it just needed to be pretty. I love the vintage strings sound too. It reminds me of the curtains closing on an old movie. I dunno….. it's just nice.
Though the world may be bleak, what excites you most about the future of your career? Any directions, or new territories, you are looking forward to exploring?
Billy Lockett:  I'm just looking forward to creating, this past year I've been lucky enough to make pop, drum and bass, ballads and classical music, and I'm just looking forward to constantly learning and trying new things. That said, I'm looking forward to singing again. These new songs are really special! I'm totally now focused on making the best debut Billy Lockett album I can make. It's been a long time coming.
— —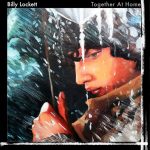 ? © Olivia Rose
:: Stream Billy Lockett ::
---