(Sandy) Alex G's "Gretel" sets the tone for what's promised to be his most cohesive album yet – combining signature instrumentation with sonic experimentalism evident of collaborative influences.
Listen: "Gretel" – (Sandy) Alex G
---
On June 4th, 26-year-old singer/songwriter and guitarist (Sandy) Alex G (Alex Giannascoli) returned with "Gretel," his first solo studio release since the 2017 LP Rocket. The single was released alongside the announcement of his forthcoming album, House of Sugar, as well as a full 13 song tracklisting including one live number. House of Sugar comes as the latest installment of an already 8-album-deep discography, the earliest being self-released via YouTube and Bandcamp where Giannascoli gained his initial following from his roots at Temple University.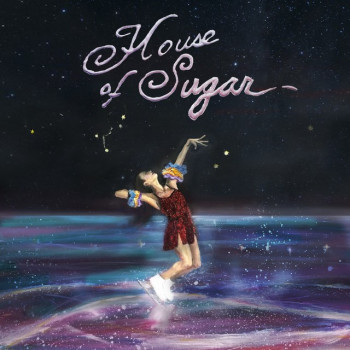 While House of Sugar will be his third album since signing with Domino Records, (Sandy) Alex G has mastered the precarious art of progressing one's sound while maintaining a discography that is both cohesive and definitive. He's quick to be categorized under the indie umbrella – compared to the likes of Elliott Smith. However, his sound combines elements of folk (evident on tracks such as "Bobby" off of Rocket, incorporating violins and a banjo in addition to his signature acoustic guitar) and lo-fi pop. A press release clues listeners into what they can expect off of this upcoming album, as well as promising a further exploration in sound that has always made (Sandy) Alex G's music enrapturing.
The press release explains that "As the product of extended focus and planning, House of Sugar emerges as Giannascoli's most meticulous, cohesive album yet: a statement of artistic purpose, showing off his ear for both persistent earworms and shifting textures, and the out-there sonic adventurism that's made previous (Sandy) Alex G records so singular."
"Gretel" features Giannascoli's signature instrumentation with overlaid acoustics and orchestral elements, with the addition of a warped electronic sound fans can only assume has some inkling of influence by cult-icon R&B singer Frank Ocean. (Sandy) Alex G's name appears amongst a star-studded list of collaborators on Frank Ocean's visual album, Endless, as a backing guitarist on "Slide on Me," "Rushes," and "Wither." On the 2016 album, Blonde, he played guitar on "Self Control" and received songwriting credit on "White Ferrari."
The music video for "Gretel," released alongside the track as well as album announcement, sets a precedent for the overall vibe listeners can expect from House of Sugar which is celebratory of simple pleasures of Americana and rural culture. The title of the track could be an extension of that allusion to American folk culture – with the name 'Gretel' bringing to mind the popular fairytale cautioning against gluttony.
Watch: "Gretel" – (Sandy) Alex G
---
The lyrics, although simple, further progress this concept of greed with the refrain, "I don't wanna go back, Nobody's gonna push me off track," followed by a reference to the album title itself: "It's calling me back, House of Sugar."
The visuals of the video bounce between images of (Sandy) Alex G himself exploring the woods with a couple of children and shots of a demolition derby with a focus on the various attendees of the event. The urgency in alteration between shots is a reflection of the almost hypnotic, impulsive performance style that (Sandy) Alex G has incorporated into his brand as well as the "shifting textures" indicated in the album's press release.
The emphasis the video direction places on individuals (which is done so in an authentic, almost candid manner) provides a visual representation of a theme we've seen throughout the lyrical universe (Sandy) Alex G has created through the use of characters and storytelling (just ask Sarah, Bobby, Mary, Adam, and a slew of other characters for which many of (Sandy) Alex G's tracks are named).
"Gretel" has provided listeners with an intriguing insinuation of experimental lo-fi sounds as well as the comfort and familiarity of meticulous instrumentation and indie-pop roots fans have fallen for since (Sandy) Alex G's early DIY days on Bandcamp. House of Sugar is out on September 13th via Domino and we at Atwood are looking forward to a summer of anticipation, wondering where (Sandy) Alex G will take his sound during this next chapter.
— —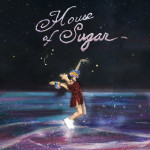 ? © Tonje Thilesen
:: Today's Song(s) ::
:: Stream (Sandy) Alex G ::