A dreamy ethereal folk journey, The Weird Years' hauntingly beautiful debut single "Stranger" offers a message of finding strength in isolation, light in darkness, and love eternal.
Stream: "Stranger" – The Weird Years
---
Pause. Take a step back. Do you recognize the face in the mirror? Are you in control of your actions, or have you been on auto-pilot? It's okay to admit you're lost. We all lose ourselves from time to time.
A dreamy ethereal folk journey, The Weird Years' hauntingly beautiful debut single "Stranger" offers a message of finding strength in isolation, light in darkness, and love eternal.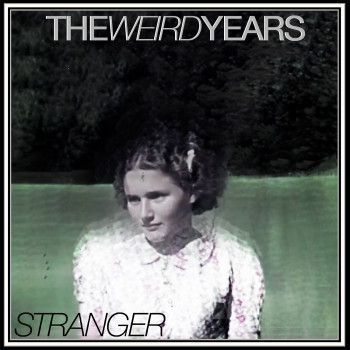 I am a stranger here
I don't belong
The wind wont sing to me
I hear it wrong
Thought I saw a face
Drawn in the sky
But it's a siren song
My demons lie
Atwood Magazine is proud to be premiering "Stranger," The Weird Years' debut song release and lead single off their forthcoming EP. Self-described as a Brooklyn-based folk-pop "collaboration," The Weird Years are an indie aficionado's supergroup: The band consists of Billy Libby (Fort Gorgeous), Hannah Winkler and Bess Rogers (both formerly of Secret Someones; Winkler is also in Human Natural, and Rogers recently played guitarist for Broadway's Head Over Heels), and Chris Kuffner (producer and instrumentalist for A Great Big World, and husband to Rogers – among other things).
With numerous ties to A Great Big World and Ingrid Michaelson, it is perhaps no surprise that The Weird Years' music has a soothing lilt with a faint experimental edge: Like explorers on the brink of discovery, The Weird Years make dreamy fresh folk perfect for the deep chill of winter, the heat of summer, and the many moments in-between. "Stranger" is the perfect introduction to this exciting supergroup of sorts and their infectious ethereal warmth.
Light chimes invite us into The Weird Years' wintry world as their debut opens; an acoustic guitar further sets the scene with enchanting melody. Rogers and Winkler's breathtaking vocals flow into the mix like fog in a rainforest; radiating light, they reflect on feelings of solitude and togetherness, holding fast to what they know so as to never lose sight of who they are or where they're from, no matter how far their anchors drift from the shore.
I'll keep this flame alive
Shield it from the coldest nights
Home when I'm in my dreams
See you when I close my eyes
""Stranger" is about feeling lost," The Weird Years tell Atwood Magazine. "It's about feeling isolated on this solo journey we are all on, but how despite that feeling, we have people in our lives or in our memories that make us feel less alone. We think of them in our darkest times, and the very thought of them brings us strength and keeps us going. No matter what chaos or darkness surrounds you, you can find respite and peace in the memories of loved ones. They keep our flame burning."
The more time passes… the more we venture out into the world… and the easier it is to forget who we are: Our values, our goals, our aspirations and dreams. Were our 13-year-old selves to see who they would eventually become, would they be proud? Scared? Excited? Shocked? It's easy to lose sight of what matters most; do you get a job for the money, or do you believe in the cause? Do you engage in a relationship because you care about that person, or because it's what's expected of you at this juncture in your life?
The Weird Years invoke inner strength and resilience by elevating our memories and highlighting the power of the people in our lives – not as individuals per se, but rather, with respect to what they represent for us.
The band explains how their music is rooted in their deepest passions; that "Stranger" and its fellow songs come from a place of unencumbered creativity and love.
"When Billy brought the guitar part to the rest of us as the song's first seed, it immediately evoked images and sensations of nature, specifically of a lonely journey through the woods. We used that landscape as the inspiration for the general message of the song. Getting together as The Weird Years, we wanted to create music that we love and find interesting, and we freed ourselves of any other constraints. We took our time experimenting in the studio to create lush arrangements that will hopefully transport the listener to another world."
"Stranger" is just the tip of the iceberg for The Weird Years, who if nothing else are setting themselves up to be local, overnight indie folk heroes. Catch the band live at Rockwood Music Hall's Stage 2 in New York on February 20th. The Weird Years' debut EP will be out later in 2019.
For now, stream "Stranger" exclusively on Atwood Magazine!
Stream: "Stranger" – The Weird Years
— — — —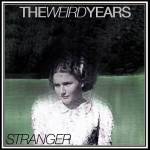 ? © Shervin Lainez
art by Alli Rodgers
video by Alli Rodgers