Shelley Segal captures the homecoming spirit of love in her sweet "Here," a heartfelt indulgence of comfort, commitment, and caring.
Stream: "Here" – Shelley Segal
---
My heart is where you'll be…
Love is a balance; no matter how far the scales tip, or how lopsided life gets, everything eventually evens itself out; you eventually return to your base, whether physically, emotionally, or spiritually. Shelley Segal captures the homecoming spirit of love in her sweet "Here," a heartfelt indulgence of comfort, commitment, and caring.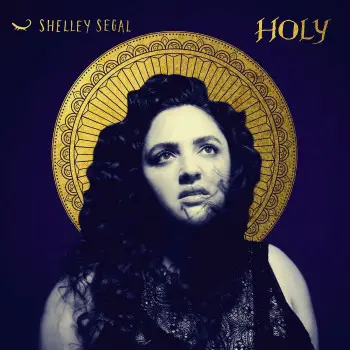 I woke up this morning in my baby's arms
and I felt safe from the weight of the world
Lying in the glow of pure understanding
That whispers the words we already know
Atwood Magazine is proud to be premiering "Here," the sophomore single off Shelley Segal's forthcoming EP HOLY (out March 8, 2019). An Australian singer/songwriter now living in California, Segal sings with pain and purpose. Her music builds out of a woman and her guitar, incorporating additional instrumentation as needed but consistently coming from a familiar place – that heartfelt home, be it physical or musical.
Following HOLY's ominous lead single "Blood" and its take on tribalism and vitriol, "Here" offers a song of life, love, and connection.
This is real and this is good
Everything is where it should
I am where I should be
Here
"I started writing 'Here' when I was camping at a festival with my partner and some friends back home in Australia," Segal tells Atwood Magazine. "I'd just gotten back after a long tour apart from my beloved and it was a special feeling to wake up in the morning in their arms. The song talks about a presence of love. One that is physical and close in proximity and one that is metaphysical that can outlive even our own lives. During recording I felt that I was singing this song to my maternal grandparents who are now no longer with me but are still somehow always here."
Nothing trumps love; nothing beats the feeling being with the ones who matter most, whether they're your one and only, your family, or the memories of those who've come before. That homecoming isn't always physical, but when you feel it, it's everpresent: An undeniable immersion of peace – like the rush of familiarity from place your head upon your pillow at night.
As I lay down to sleep in
some some faraway town
I still feel the warmth of your arms
Love is longer than the ride
It's always with me here inside
My heart is where you'll be
Here
A testament to that which matters most, Shelley Segal's loving "Here" asserts resolve in purpose and place. She knows where she's meant to be; she's home. Stream "Here" exclusively on Atwood Magazine. Segal's HOLY EP is out March 8, 2019!
Stream: "Here" – Shelley Segal
— — — —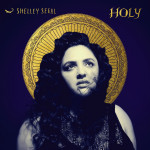 ? © 2019
:: Stream Shelley Segal ::