"Tyrants" perfectly captures the original Catfish and the Bottlemen sound and allows the band to hold true to their roots with the rise of new music.
Stream: "Tyrants" – Catfish and the Bottlemen
---
Catfish and the Bottlemen recently kicked off their 2019 North American tour in St. Louis: They're back with new songs from their third album The Balance (out April 26, 2019 via Island/Capitol), featuring singles "Fluctuate," "Longshot" and "2All." Once again, concertgoers are blessed with the Welsh rock band's famous closing song, "Tyrants" off 2014's debut album, The Balcony. The subtle beginning of "Tyrants" opens into one of the most powerful songs on The Balcony. With the beginning of their tour and the The Balance's upcoming release, now feels like a perfect time to revisit the band's first record and delve into the mysterious relationship of "Tyrants."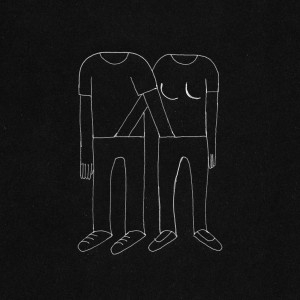 The tyrant frontman Van McCann sings about could be his significant other; the girl is powerful and builds him up in the same capacity she could take him down. She won't mind "throwing [him] away" because of her ability to be with anyone else. McCan retells meeting this woman and trying to get his hands on her jacket to move their relationship forward. He also highlights that for most of their relationship, she was under the influence, as "it was so rare to see [her] sober."
Eyes rolled back guess we were living fast
Where did you go,
yeah where did you go?
Your eyes go to show
That it was so rare to see you sober
And so the streetlights would carry us home
And I spent my nights trying to get a grip of you
And I did my best to get my hands under your jacket
So we could make a racket
But your divine ribs would help break mine
We hit the ground so let's hit the ground
It was always known that their relationship would be short, but their commitment to each other and to making it memorable is ever-present through McCan's lyricism. They were "living fast" and ready to "hit the ground" as the relationship came to an end. The strongest line in the song comes as McCann sings about this woman's power over him. He sings, "your divine ribs would help break mine." Her beautiful heart lies beneath her ribs, and will immediately crush McCann through either a physical or emotional connection.
"Tyrants" is sprinkled with soft guitar riffs and a steady drum beat that mirror the intimacy in the song's relationship. Their connection was strong, and can be felt even through the track's first play.
She said nothing's alright, believe me
I won't feel the same in the mornin'
She said nothing's alright, we're leavin
And I won't feel the same in the mornin'
Catfish and the Bottlemen's decision to play "Tyrants" as their longtime closing song brings out its deeper meaning: As this relationship ended dramatically, so too do most CATB shows. Typically stretching out the climactic ending, the band seemingly never stop playing so as to emphasize the power of this tyrannical relationship.
"Tyrants" captures Catfish and the Bottlemen's true essence and vibe, perfectly encapsulating the meaning of their debut album and continuing to serve a defining role in their artistry. The band's recently-released singles off The Balance offer the same subtle romance, so whether this is your first dive into "Tyrants" or your hundredth listen, it's the perfect time to revisit this song.
Tyrants help build us
They won't mind throwin us away
Tyrants help build us
They won't mind throwin us away
"Tyrants" will always be a classic Catfish and the Bottlemen track, and it continues to serve as the closing song for their current tour.
Stream: "Tyrants" – Catfish and the Bottlemen
— — — —
? © 2015
:: Catfish and the Bottlemen ::