Faithless hearts take life from those who don't stray
Betrayal is a hard pill to swallow: How does a person stab a friend, a lover in the back? Clearly the friendship was one-sided; clearly the love was one-sided. To be true to another means giving your whole self to them: Mind, body, and spirit; secrets, fears, and dreams. When you are untrue to someone, you have failed them. Phoenix-based artist Future Soul describes that as a "faithless" relationship, painting his own personal account on new single, "Faith," which Atwood Magazine has the honor of premiering today.

You let a soul go to waste
You're so far from grace
We're falling in and out of place
We're falling in and out of faith

You fool the world when you fake it
Giving it up just to take it
You showed us all of your faces
Still, I don't know how to fake it

Listen: "Faith" – Future Soul

[soundcloud url="https://api.soundcloud.com/tracks/276416100?secret_token=s-eKXo2″ params="color=ff5500&auto_play=true&hide_related=false&show_comments=true&show_user=true&show_reposts=false" width="100%" height="166″ iframe="true" /]
---
Unless we are really lucky, each and every one of us will, at some point, fall victim to a faithless relationship. The tell-tale signs are typically visible, but we ignore them out of lust, love, trust, belief in human decency… the list goes on.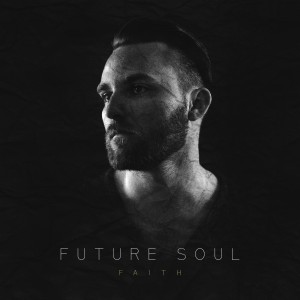 Life is not a Taylor Swift-ian fairy-tale; it's a series of positive and negative encounters, strung together in random order. Some get mostly the good times, and some get heaps of bad. You think you have control over your life, until you realize – one harrowing, horror-stricken evening – that it has full control over you, and moves you like a puppet. Love fooled you into believing that the person you were with would reciprocate everything you gave and (s)he took; now when you stare at yourself in the mirror, you feel the fool.
"Faith" is catharsis. It is a man's coming-to-terms with his reality, an attempt to respond to a problem for which the only solution is dissolution. It is a personal account of a faithless relationship; a story of misguided trust. "The song both cautions against and encourages vulnerability, in that mistakes cannot be identified if you don't risk making them," explains Future Soul (aka Phoenix's Nicholas Tillery).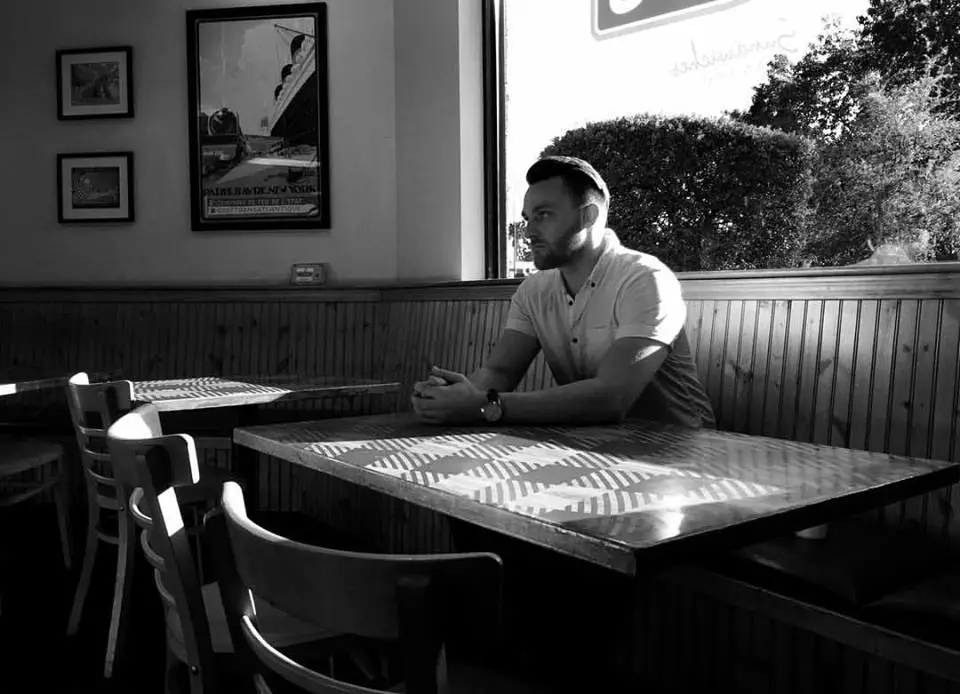 Future Soul's "Faith" plays out like a Broadway production: Epic, cinematic and moody, the song builds from a soulful, brooding jazz piano-based swing into a cataclysmic, rock opera-worthy crescendo. Future Soul sings angrily and evocatively at his ex:
I found you tangled with another name
And it's no wonder why we have ourselves to blame
Strung high and wasted
Saw my reflection through the glass on the pavement
Pain and hurt pile atop each other as Future Soul struggles to find the right words, relying as much on rhyme as he does on meaning. Nevertheless, his words ring true; they don't feel forced. Considering the artist's background, this makes sense: Native to Phoenix, Tillery molded his sound as a songwriter in Nashville, working on another "electronic soul" project while "waging a secret battle with depression." His escape from the darkness was in songwriting – and thus Future Soul was born, stripped away of electronic instrumentation in order to be raw and direct.
Perhaps nowhere is this more true than in the chorus:
Hey, what's your name?
Are you running out of time to waste?
I'm okay, forget your name
It's no wonder she needed to stay
Faithless hearts take life from those who don't stray
Fresh off Future Soul's upcoming EP Elastic Love (out 9/2/2016), "Faith" hits as hard emotionally as it does sonically. Future Soul's words are as volatile as they are unrepentant, speaking to broken hearts everywhere. As beautiful a song as "Faith" is, it's a wonder that "Faith" came from faithlessness – it is the result of a shattered life; an inexplicable, all-encompassing darkness. With its soulful jazz and piano-based rock influences, "Faith" mixes modern minimalism with acoustic instrumentation in a maneuver that several 21st Century artists might deem risky, but in his lyrics, Future Soul reminds us that we have to be willing to take risks.
Future Soul took a risk on "Faith" and it paid off: The new single shows off his powerfully evocative voice and expressive lyricism. These formidable elements fuse together in Future Soul to provide an intense and therapeutic listening experience that is not to be missed. We cannot avoid pain; it's going to happen. Doors will open; doors will close. What we can have is faith – not in a god; not in an ideology whatsoever.
But rather, faith in ourselves.
cover: Future Soul © Kyle Gilbert