A sun-soaked, stunning record arriving just in time for a radiant West Coast summer, Trip Carter's sleek n' stylish new EP 'Slim Tripper' gleams with raw soul and utter passion.
Stream: "Freshout" – Trip Carter
---
A sun-soaked, stunning record arriving just in time for a radiant West Coast summer, Trip Carter's new EP gleams with raw soul and utter passion. Assertive and feel-good vibes soar in Slim Tripper, a dynamic, sleek, and stylish seduction that will have us dancing through heat waves and cool nights for months to come.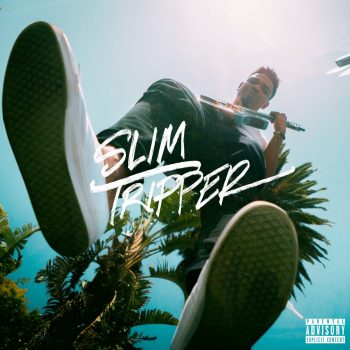 I can't fool her no more
She can feel the hesitation,
As i try to fake and bluff
With one foot in the door,
Her position has inflated,
But i haven't changed at all
She hates how i'm so nonchalant
I hope she knows it's all a front
I'm staying cool, won't open up
For your protection
She loves me like a Rockstar
That's an ego trip
She fucks me like a pornstar
She could go pro
I never tell her how i feel,
But she knows she knows she knows
Released June 3, 2021 via Hits Only No Water, Slim Tripper is a bonafide "trip." Arriving three long years after Trip Carter's 2018 debut album Mirage, Slim Tripper acts as a reintroduction and definitive statement from from Trip Carter. The Los Angeles-based singer, rapper, and bassist – whose resume includes touring and freelance work with the likes of Sabrina Claudio, Alina Baraz, Felly, and more – comes into his own on seven tracks that marry the cinematic with the intimate, sonic sunshine with musical haze, and so on. Slim Tripper is a long time coming, and whether it soothes, stirs, or excites our ears, it leaves in its wake an undeniable understanding of, and appreciation for Carter's charismatic art and artistry.
For Trip Carter, this EP is a long time coming. "A lot of shit has gone down in the three years since my last project," he tells Atwood Magazine. "I've lost some friends, fell in and out of love, toured the world, battled some demons, and grown a lot as a person. Through it all, I've kept myself grounded by making new music and trying to curate a sound I can call my own. Slim Tripper is the first step in that direction. I made it as a statement piece to let people know where I stand and where I'm heading."
Considering the amount of time in-between his past and present projects, Carter says that his vision changed considerably from start to finish, conception to creation. "I actually went into this record leaning much more heavily on rock influence," he explains. "Distorted guitars and all that. I wanted to figure out a way to blend that kind of sound with radio-ready melodies and bars. That shit was cool, but once I eased back the "rock" a little and found a happy medium between my old sound and my new vision, I really got in my pocket. Conceptually, I just wanted to make something honest and real. That notion didn't change at all throughout, but I did learn that I don't have to  take myself too seriously to make something real."
"I called it Slim Tripper because it's literally a slim project," he notes. "Seven short songs to show you where I'm at and where I'm heading. It's a big step, but it's just a little taste… and there's plenty more where that came from. If this is your introduction to me, I think it's a perfect sample of what I'm all about. It's a great glimpse into my world. Sonically, it is super representative of what make and the direction I'm going in the future. Lyrically, it's extremely open, honest, and parallel to my real life. This project will definitely let you know who I am."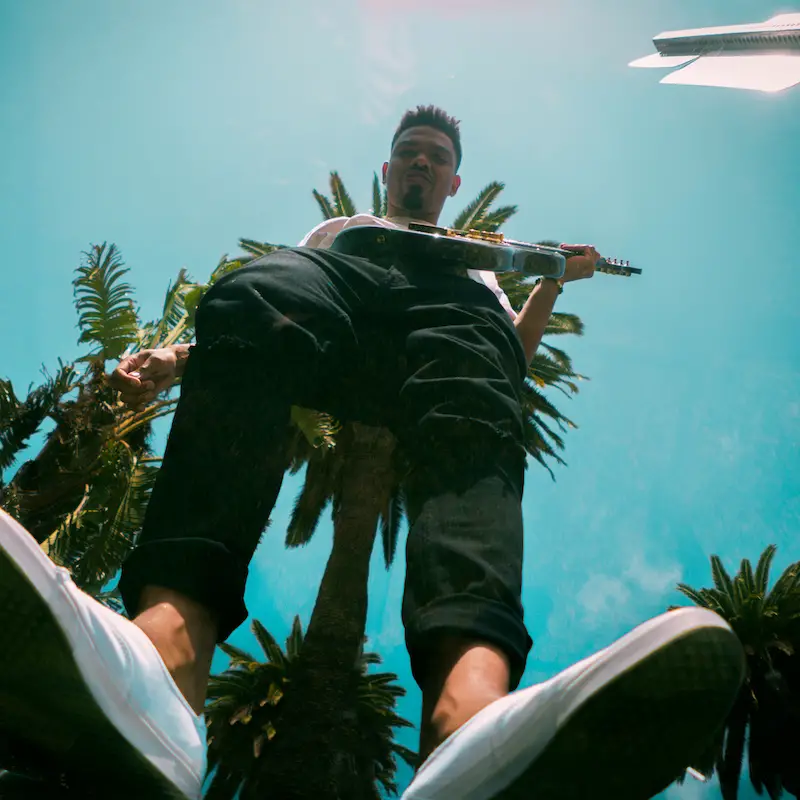 From the buoyant, soulful bounce of EP opener (and passionate outpouring) "Ego Trip" to the mesmerizing flow and fire of closer "Goodbyes," Slim Tripper is a quick, creative twenty-minute set. Carter's vocal finesse – alongside his soothing, vibrant guitar work – owns the center stage; he raps, sings, and shines throughout these songs that reckon with love and desire, independence and ownership, self-empowerment, and more. Carter's personal favorite tracks, "IHY2" and "Rider," serve as fantastic representations of his musical space: Awash with soul-inflected guitars and deep, groovy rhythms, the songs essentially blend the artist's pop, R&B, rap, and rock influences into a beautiful melting pot of moody musical movement. Elsewhere, songs like "Heavyweight" and "Freshout" drip with sensational and alluring energy; as catchy as they are meaningful, Carter's music hits home hard.
I put my weight all on you
When things get too hard for me
And I can't be strong for me
You tell me come thru
Just to renew before I lose it
God damn
So when the shit get rough
And i can barely hold myself up
You're the antidote
Fix my mental for a little
Getting physical
It's a heavy head i carry no lie so sometimes
I put my weight all on you
I can't bear it by myself
I put my weight all on you
And you hold it for me
You know it, shorty
I put my weight all on you
---
Lyrically, Carter cites three highlights that remain powerful for him to this day:
"I feel like I'm built different than you. And yet, I still can't always weather the storm" – "Heavyweight"
"I'm no good at goodbyes, but I ain't staying. We were looking for love in different places" – "Goodbyes"
"Hello, cruel world. I'm so sick of you. You burn me and treat me like dirt just because" – "IHY2"
The exhilarating thing about Slim Tripper is that, while it certainly feels like a little bit of everything, it's always pushing us forward:
Trip Carter attacks his music with an invigorating sense of drive and urgency that keeps it thrilling to listen to day in and day out. Whether you're dwelling in the throes of "Goodbyes" or reveling in the thrill of "Ovation," Carter keeps things fresh and fun.
I'm fresh out of jail on bond
She had me locked up
Thinking i could stay for long
Maybe all my life
Listen, babydoll
I just wanna know what's good in your head
Pissed cuz u saw my new bitch on the gram
You the one who left me. Why you so mad?
Why you so extra?
All caps sending hate acting jealous
Same shit when we were dating
I can tell that your new man been neglectful
He can't hit it like Tripper oh well
I'm absent
Just like you wanted
Just like i promised when you told me adios
She wanted freedom
Now she downgraded
Damn you hate to see it
She fresh out of love for me
I guess we're done (DONE)
I know i belong in the streets
I and they just buzzed (BUZZED)
I'm fresh out of love. I'm free
Do what i want
Shouldn't say i'm grateful for my breakup
But I was
– "Freshout," Trip Carter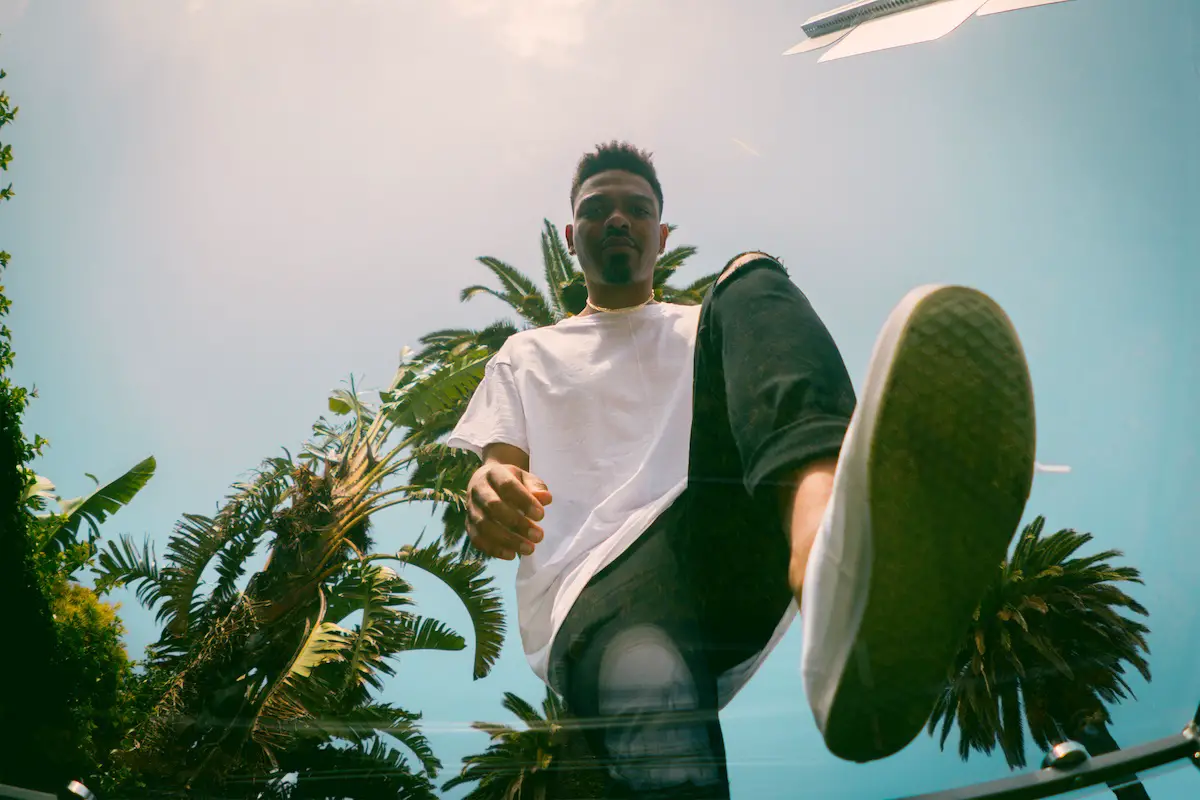 "I don't have anything specific that I want people to take away from it," Carter tells Atwood Magazine. "I just want people to feel something, whether a song makes you happy, sad, or mad. All I wanted to do on this record was express myself in an honest and musical way. I hope people can identify with and enjoy that. Personally, I've learned that putting your all into one work of art is both very exhausting and very rewarding. I had a blast making this shit and I'm gonna have a blast making the next one too. But damn, I could really use some sleep."
Experience the full record via our exclusive stream, and peek inside Trip Carter's Slim Tripper EP with Atwood Magazine as he goes track-by-track through the music and lyrics of his dynamic new release!
— —
Stream: 'Slim Tripper' – Trip Carter
:: Inside Slim Tripper ::
— —
Ego Trip
I wrote this hook in the shower. It's about a feeling you get when you're dating or seeing someone, and they make you feel like a superhero. They gas you up and feed into your ego in all the right ways. If the sentiment is genuine, there are few better feelings in the world.
Ovation
Me and Justbeatz made this song on a Zoom call. As soon as I laid the guitar loop, I knew I wanted to make this one for the club. The beat reminded me of pre-pandemic times. Those good ole days when we were able to just go out and party and have a good time. So, I decided to paint a picture of that.
Freshout
This song is about the feeling you get when you're finally out of a bad situation. When you're fresh out of jail, work, quarantine, or a toxic relationship, the energy is unmatched. You can finally breathe, blow off some steam and look forward to new possibilities.
Heavyweight
I wrote this song in the midst of pandemic madness. Quarantine seemed like it was gonna go on forever and it was starting to weigh heavily on my mental state. I truly would've gone crazy if it weren't for my loved ones holding me down. Heavyweight is about just that. It's an homage to the ride or dies; whether that be your significant other, your best friend, or your family. They ride with you, they die with you, and they help you bear the weight of your problems when you can't do it on your own. That's love.
IHY2
This was one of the songs that really helped me start to nail down my new sound. I learned a LOT while trying to get this beat right. Lyrically, it was inspired by a long period of frustration.  I was fed up with certain situations in my life and the world, so I decided to put everything on wax.
Rider
This is the first song I ever produced by myself. I had a lot of fun working on all the guitar and vocal layers. Lyrically, it's pretty self explanatory. I wrote this for the girls that really hold a mf down. There's not a lot of them out there so, if you find one, keep her close.
Goodbyes
I worked on this beat with my boy Blue Rondo. We jammed until we came up with the chords and then Rondo started doing those fire ass hits. This is definitely one of my favorite beats on the project… Rondo killed this shit. Lyrically, I wanted to capture the end of a relationship. Not every break up is toxic or one sided. Sometimes, things just stop working and you have to move on. I thought that would be the perfect way to conclude this project.
— —
— — — —
? © 2021
:: Stream Trip Carter ::
---