Channeling uplifting pop-punk and striving for unity, Victory Kid are both patriotic and protesting in their music video for "Tuck Frump."
— —
Angry, political punk rock is nothing new, and artists like Frank Turner have also leaned in to taking a centrists approach to finding common ground. California's Victory Kid follow in these footsteps, but also add something that feels like patriotism to their reactionary song "Tuck Frump." It's angry but also relies on people banding together to overcome. The band's uplifting pop-punk and the music video encouraging protest represents some of the best American values: protest and triumph.
Victory Kid spark a massive sense of nostalgia for early 2000's pop-punk. "Tuck Frump" sounds like American Idiot's head put on Enema of the State's body. The sugary sweet shredding is Blink-182 to a T; even vocalist Harrison Nida sounds like a young Tom Delonge. The band provides a bunch of slogans that are just as easy to sing along to:
Fear  takes  over  no  one's  safe
Both  sides  scream  "I'm  not  listening!"
Look  around  at  what's  happening
Gotta  try,  to  not  be  right
Even though the song is explicitly anti-Trump [i], the band seems more like it's tired from the vitriol that comes on both sides of the political spectrum. Plus, the final line of the chorus is one of punk's more pro-America lines: "We'll run far away to where our liberty's safe." It's a song that's critical of both the president and the division he's lead the charge on, and if we're going to get out of it, we need to come together.
Harrison Nida spoke more on the song:
"Tuck Frump was written the week Trump was inaugurated, during a time that we felt a shift in global politics. The goal of this song is to recognize that citizens are part of a system designed to send wealth to the rich while turning average Americans against each other, and from that to inspire hope for a future where that can change. Harmony starts when everyone's needs are met."
Ignorant cannons on the wall
In the west they take to the streets
Burning flags won't right these wrongs
In the schools they tell the children
This can't go on for too long
But in D.C. a storm's brewing
Rising forces on the mall
The rising forces on the mall
Victory Kid's "Tuck Frump" music video tricks the viewer into thinking they're watching a standard pop-punk video: A band playing under an old bridge with graffiti, but it's interspersed with clips of Trump with some of his catchphrases – "Fake news," "fire and fury," you know the rest. It also cuts to clips of some of the reactions and banding together that has come since his election in the form of protest. While there is some more of an emphasis placed on the positive protests (such as the women's march), they also show some of the horrible things that have happened like the neo-Nazis that took their tiki torches to Charlottesville. The video culminates in the band creating their own "Resist" signs and placing them in various places. It's a showing of how visibility and protest can be powerful tools against an oppressive government.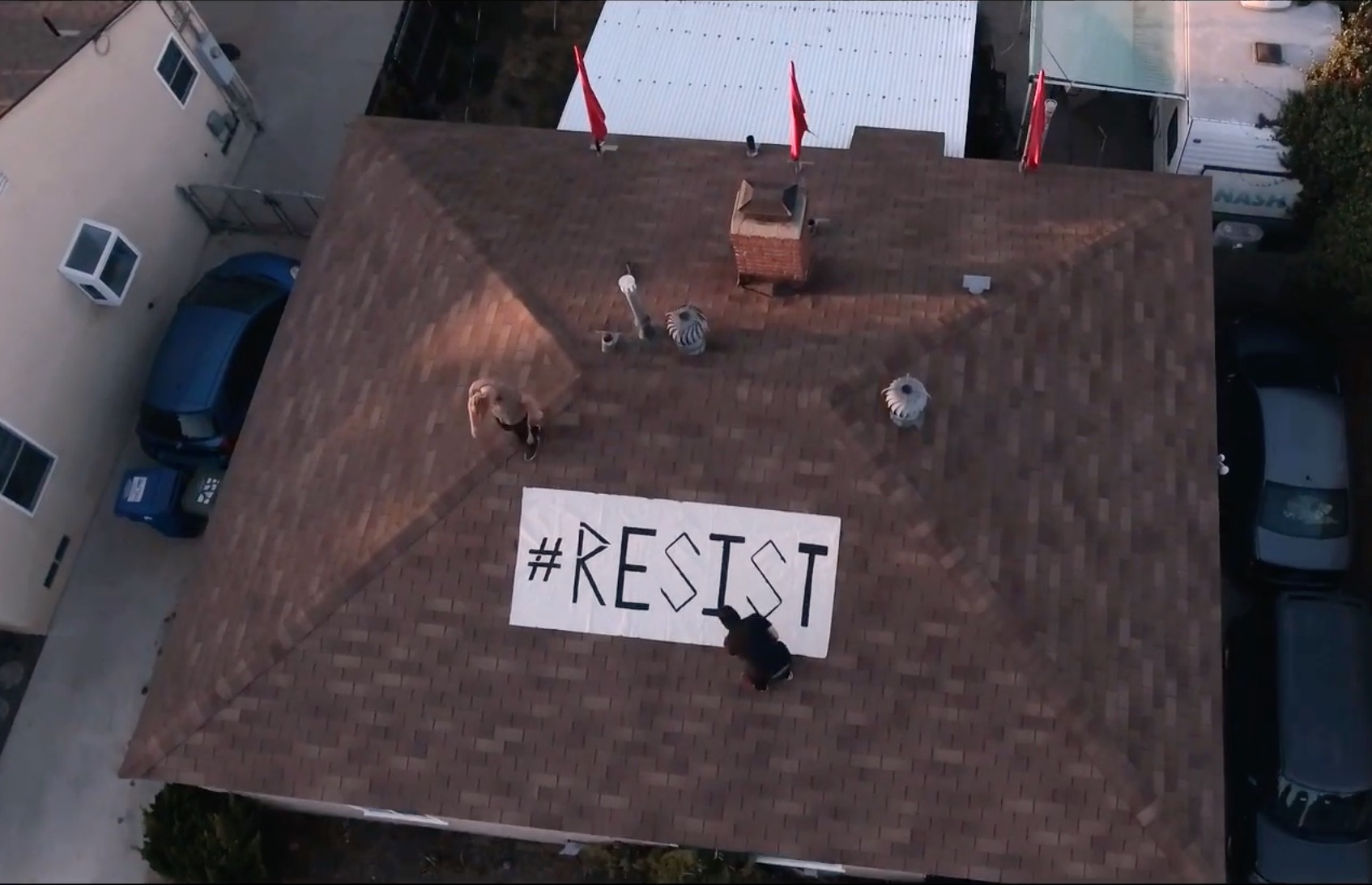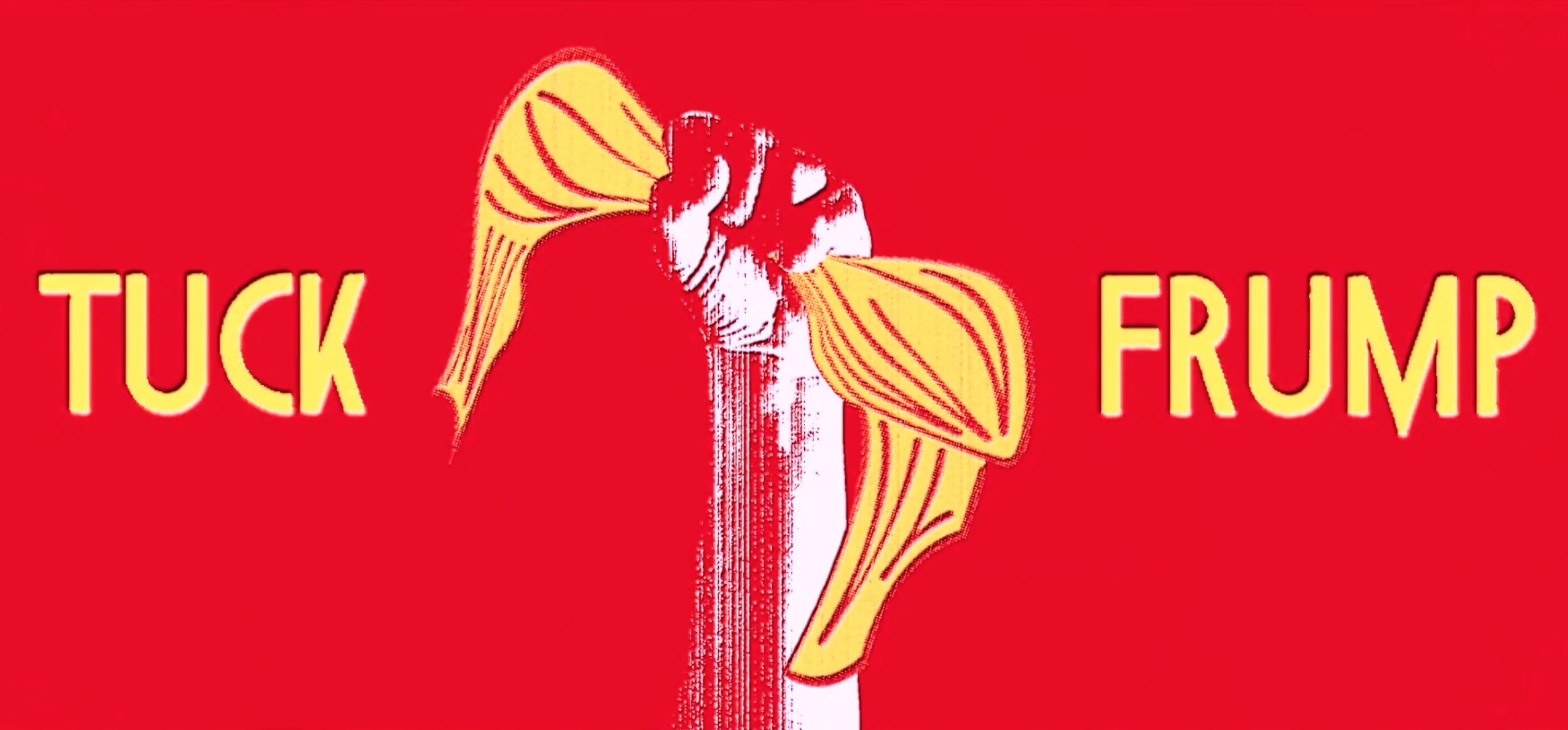 Victory Kid explore all aspects of the political spectrum in their "Tuck Frump" music video. It's not just an anti-Trump anthem. It's also a song about how Americans can be more understanding and come together to achieve a  commonground that wouldn't be nearly as divisive.
Stream: "Tuck Frump" – Victory Kid
[i] In case you haven't noticed, "Tuck Frump" is a play on "Fuck Trump."
— — — —
? © Victory Kid 2018
:: Stream Victory Kid ::