Volunteer balances his sound between pop and rock, while tackling issues mostly forgotten about in the music industry today on new single "Money."
— —
It's common practise for musicians to sing about love, whether that's falling in love, or falling out of love – either way, it's become repetitive and tiresome. However, that's not the case with the latest single from Volunteer, singer/songwriter Cory Quintard passion project which began in 2014, and was shortly followed by a debut album: The World Will Begin Again (2015). In 2017, the singer released his second album titled The World Is Ours, and now Volunteer is back, with brand new single, "Money."
It lights your fire, it fans your flame,
And burns you out in the process,
Am I forgetting where I came from?
It gives you hope
it kills your dreams
and buries them with the coffin
Can you show me how to get some
Listen: "Money" – Volunteer
[soundcloud url="https://api.soundcloud.com/tracks/364010102?secret_token=s-0wrXx" params="color=#ff5500&auto_play=true&hide_related=false&show_comments=true&show_user=true&show_reposts=false&show_teaser=true&visual=true" width="100%" height="170″ iframe="true" /]
---
Atwood Magazine is proud to be premiering Volunteer's "Money," the Nashville band's first release of 2018. It's about money, obviously. But, more importantly; it's about the way money intersects with every facet of our lives. Although the lyrics say otherwise, it never appears the song is afraid of it's eponymous theme. The bridge, chorus and verses are all inundated with Quintard's wry, knowing vocals; and the arrangement sounds like a challenge to 'money' itself – which creates an interesting duality.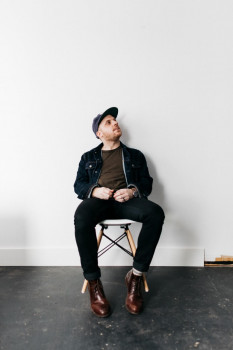 Volunteer describes the song as:
"…pure financial anxiety set to music. The screeching guitar feedback, the bombastic drums, the contradictory and occasionally sporadic lyrics. This song was born on a morning where I got out of bed just weeks before getting married, and was nervous about how I was going to provide for my future wife. I thought 'I can let this eat me up all day or I can sit down and channel it into a song.' I had a verse and chorus 45 minutes later. Money is something we all struggle with to a degree, but don't really like to talk about. When you don't have it, you dream about having it. When you do have it, you're scared to lose it. The theme is universal, but the song is specific to my journey as an artist and the line between art and commerce; being true to yourself while also treating it as a job, while also resisting the temptation to follow the money."
I'm talking about money money,
I only got one problem,
But it'll be the one that takes me down,
Is this the song that'll work it out,
The one that pays the bills
and buys the house
The witty, referential lyrics feel like a comfortable fit; especially when compared to the jarring, yet dance inducing guitar and drum combination. "Money" also feels incredibly relevant to the current political climate, and sends a powerful message to the rich and wealthy. Volunteer's newest song is a triumph. Every piece, despite how odd and unlikely they initially appear, all fit together to form a polished, refined new song – that's sure to become a new favourite for listeners of all genres.
Stream Volunteer's latest, exclusively on Atwood Magazine.
— —
— — — —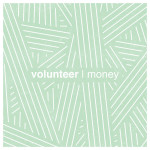 ? © KT Sura


:: Stream Volunteer ::