"Call it bad times, call it good": Winkler bring listeners an upbeat anthem of effervescent indifference with new single "Call it Good Times," revving their engines for the band's upcoming releases.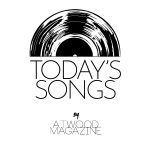 Stream: "Call it Good Times" – Winkler
---
When it comes to Winkler, it seems that the times just keep getting better.
This five-piece band has been lauded by both listeners and critics alike for their exploratory and timeless sound, as well as for the playful vibes their discography exudes. The band's debut record, For You, Now, is set to arrive on Feb. 17, 2023, but listeners received a sneak peek at all of the good times that Winkler has in store via the band's newest single, "Call it Good Times," released on Friday, January 20th.
Call it good times
Call it bad
Call it everything I want but never had
Call it bad times
Call it good
Call it everything I wish I said but never would
Call me a stud (hey stud)
Then crash my car (then crash my car)
I'll be your boy it doesn't matter who you are
I'll be the hole (the hole)
If you can dig (if you can dig)
And let me know how life is looking from the pits
Based in Boston, MA, Winkler consists of guitarist and vocalist Justin Schaefers (he/him), drummer Christian Schmidt, guitarist Alex Massey, bassist Ava Connaughton, and vocalist Maddy Simpson.
Exuding "sun, sea, [and] surf," as Connaughton notes, "Call it Good Times" is a nonchalant shrug toward the past, as well as a hesitant expression of hope for the future. With an onslaught of open-ended lyrics, listeners are encouraged to take whatever meaning they would like from the song — embracing the Winkler way of accepting natural flow of life and not taking things all too seriously.
I must be somebody's problem (you know it)
Why can't that someone be you
I tried it once before but no one
opened up the door
and looked at me the way that you do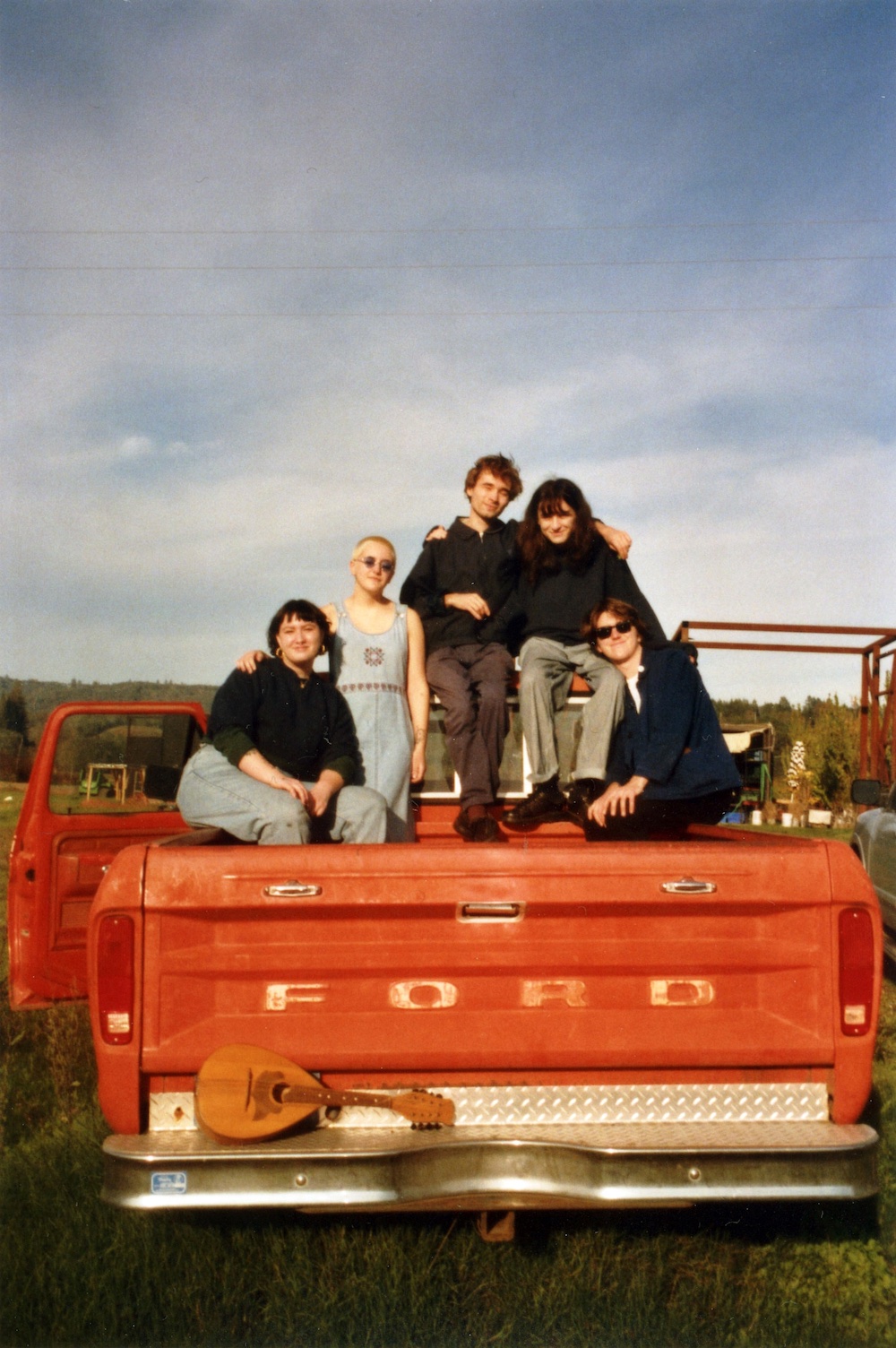 In regard to releasing the track, Schaefers confesses, "We've been playing it live for so long that it feels like we can finally give it to everyone as a real thing."
As alluded to by Schaefers, the particular rendition of "Call it Good Times" that listeners hear today could not have come to fruition without the help of the band's live performances, as gigging in the Boston DIY music scene has been an invaluable element when it comes to developing Winkler's sound.
"The music we make comes more so from our influences and musical histories, but we do feel really inspired by this scene and by our friends here," Schmidt asserts. "The arrangement for "Call it Good Times" came together through performing live; specifically in Boston basements, where you want a certain level of energy to keep people entertained. Usually the studio version differs from our live performance, but since this song was kind of actively arranged onstage, we didn't stray far from that while recording."
Seeking to preserve the energy that the band imbues into their live gigs, the five decided to forego a high fidelity soundscape in exchange for using their four-track demo as the final track. This decision has proven to be a wise one, as the released track is full of Winkler's now signature cheeky spunk.
I say you good?
What's got your goose, love?
I ask again she says something along the lines of
"Life tries to put me in a box
And once it starts it never parts it never stops"
Beginning with a rolling guitar riff plucked out by Schaefers on a twangy telecaster, and followed by the full musical force of Winkler's lineup, "Call it Good Times" immerses the listener in sweeping waves of sound. Nostalgia runs rampant, propelled by Connaughton's effortlessly groovy basslines, and a peppy doo-wop choir backing Schaefers' lead vocals.
And while the instrumental arrangement is unquestionably dazzling on its own, the lyrics are perhaps the most striking component of the track. Ushering forth a hodge-podge of dichotomies, Winkler revels in confusion — is this a love song? A song of distress? A heartfelt ode to a goose? Maybe all of the above? Rest assured, whatever the true meaning might be, Winkler doesn't sweat it; triumphantly diving headfirst into verse after verse of chaotic, yet poetic lyrics.
When it comes to Winkler, the enigmatic nature of their lyrics are somewhat comforting. Though, Justin confesses, "all those words were written while I was throwing up from intense food poisoning from a taco" — so perhaps they were never meant to be clear cut in the first place. Despite any sickness present, Schaefers lyricism consistently takes a negative idea and flips it on its head, skewing it into something positive; he sings, "I must be somebody's angel / Somebody's angel is me / So if I'm half the contender / that I'm pretending to be / I must be somebody's problem / but what a problem to be," jovially wrapping himself up in these quippy lines. The overarching notion that one can be a 'problem' and still be loved is undeniably heartwarming; as the band capitalizes upon the uplifting idea of imperfection and uncertainty being something truly beautiful.
I say you good?
What's got your goose, love?
I ask again she says something along the lines of
"Life tries to put me in a box
And once it starts it never parts it never stops"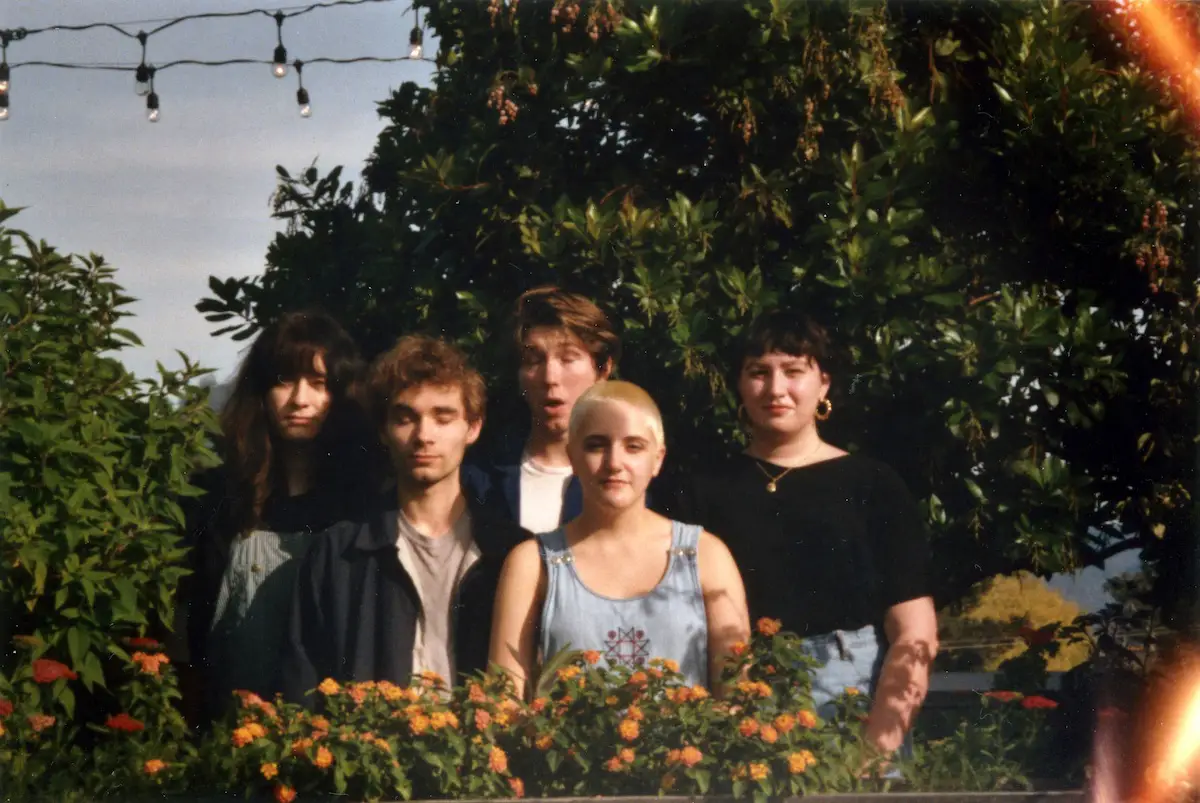 The track comes perfectly captured in an accompanying music video directed by The Halliday Twins, with the band's five members and friend, Alia Reilly, goofing around under the twins' self defined "chaotic means of creation." This video is, perhaps more than anything, a testament of Winkler's strong sense of camaraderie. The Halliday Twins adeptly capture Winkler's dynamic as a group of friends, as the members of the band play off of one another's energy and the track's catchy melody. Full of whimsy, the video features a unique set built just for the band, a rag-tag group of puppets, as well as various animated segments drawn by Riley Halliday.
"We were all having such a bad day," Simpson shares in regard to the day of shooting. "Ava had poison ivy, our cat ran away, etc., but the Halliday Twins and Sam Leone created the most fun, natural environment, and we ended up having a really great time!"
I must be somebody's problem (you know it)
Why can't that somebody be you?
I feel so damn unsure
I'm always coming back for more
and I only hope that you want me to

In regard to Winkler's future beyond the upcoming release of For You, Now in February, Schaefers shares, "Our main goal is to record more music and to have more to share with everyone! We'd also like to keep having great interactions with audiences and to keep cultivating a great 'party vibe.'"
That classic Winkler party vibe is just beginning with the release of "Call it Good Times." And so, prepare yourselves for the Winkler renaissance — it's well on its way.
I must be somebody's angel
Somebody's angel is me
So if I'm half the contender
that I'm pretending to be
I must be somebody's problem
but what a problem to be
so if you need a solution
Then don't come looking for me
— —
Stream: "Call it Good Times" – Winkler
---
— — — —
? © Rachel Owens
:: Today's Song(s) ::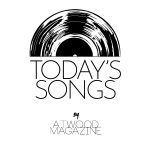 ---
:: Stream Winkler ::