This Women's History Month, Atwood Magazine has invited artists to participate in a series of short essays in observance and celebration of the month's significance. Today's submission comes from Margot Jezerc, vocalist from Pittsburgh folk-pop band Buffalo Rose.
Says Jezerc: "Existing as a young woman in the music industry is so much more challenging than it needs to be. How can we move towards a dynamic that radically accepts young female artists for who they are and what they bring?"
•• ••
My name is Margot. I'm a 23 year old woman, and am one of the vocalists of Buffalo Rose.
I joined Buffalo Rose in February 2021, so I'm just a bit past my first full year with the band.
My joining this band and finding my place within it has been a fulfilling, uplifting, and transformative experience. It has made me realize the ways in which women, especially young women, are too-often creatively mistreated. It has inspired me to examine this concept with more critical and honest eyes, after experiencing the joy that comes with finding a truly safe creative space. I am wondering how we can change the ways in which a being's youth and womanhood continue to be restrictions to their ability to find comfort in and support for their creative expressions.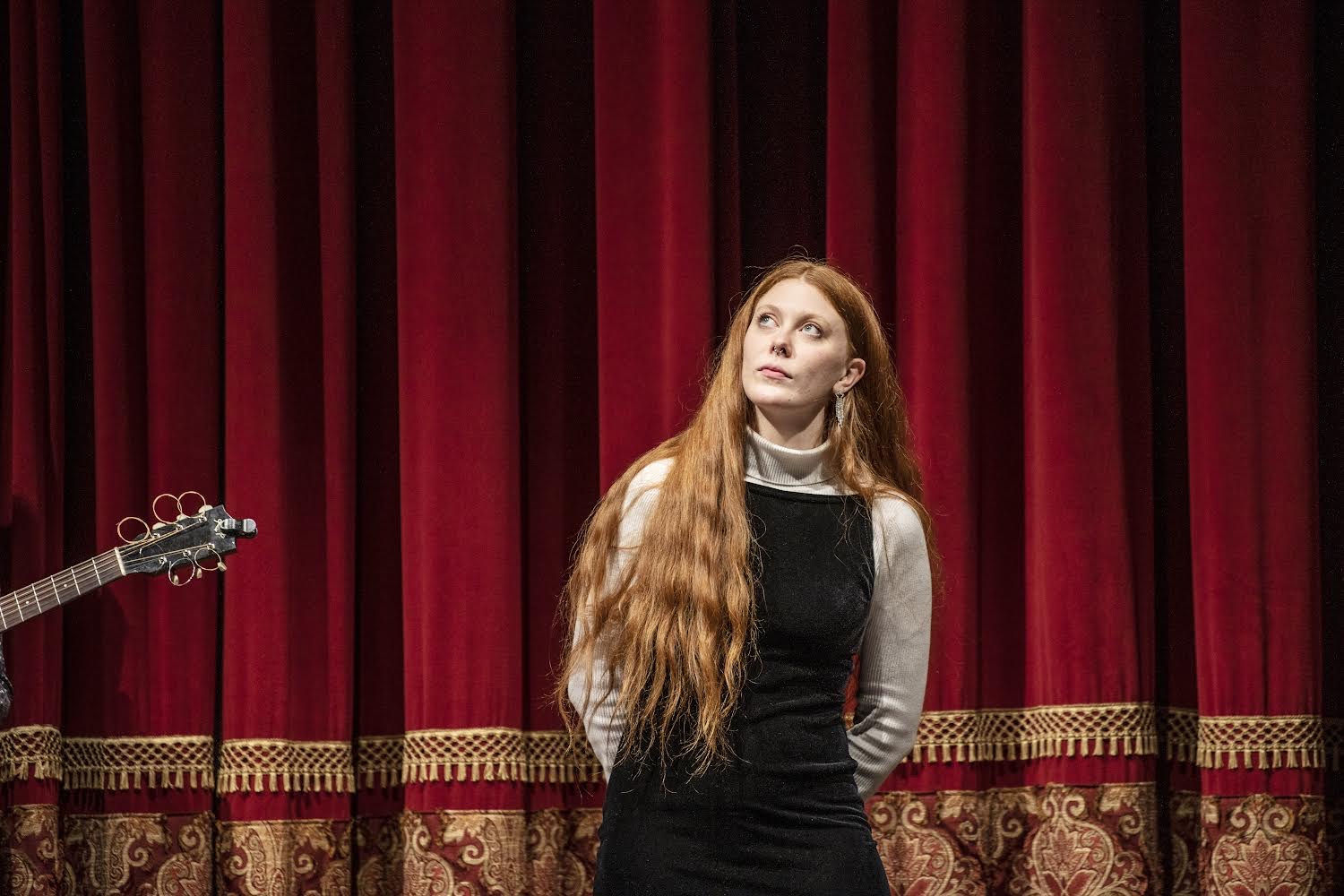 womanhood
Women are looked to to bring balance, to avoid conflict, to be the peaceful, appealing, and steady home to return to after exploration and adventure. And while some women may find fulfillment in being a sanctuary, others want to do the exploring themselves. Venturing into creative spaces as a woman can be intimidating. Some will view you through antiquated lenses, and often any expressions of yours that do not line up with "traditional" and "desirable" feminine expressions will be deemed as inauthentic, manipulative, or unsightly.
On the other side of this coin, if you do lean into traits and topics that society views as traditionally feminine, you may be labeled as simple, overly emotional, or unable to appeal to broad audiences. There is nothing that destroys the possibility of radical acceptance quicker than an immediate and thoughtless judgment. Existing as an artist is already often a complicated path to tread, so why does the world insist on making it even more limiting and challenging for women?
youth
If we're discussing groups which are frequently exploited, manipulated, and disregarded, young women must be a part of the conversation. A woman's youth can often be used against her – she may be incorrectly viewed as being incapable of complex or sophisticated creation, she may experience external fixation on her body or sexuality, or she may be perceived as being unable to speak for herself or make artistic or professional choices on her own.
Young women have so much to say.
We have so much to bring into this world, but if our voices are stifled or prematurely judged, many of us cannot help but give up trying to be heard. Burnout is all too common among creatives, and when we have to fight simply for the right to be regarded and listened to, there is often too little energy left for our art at the end of each day. The young women artists of our current moment are putting out music that is vulnerable, boundary-pushing, hopeful, angry, carefree, raw, sweet, provocative, tender, and authentic to exactly who they are and what they feel called to express. And they are doing it without the support and appreciation shown to their non-women counterparts. It's difficult, and it doesn't need to be.
what to do?
There is no simple solution to these issues. They have been a plague on women artists for all of time. But, in days when these topics are being given the spotlight, I believe that consciousness and connection are our tools for rebuilding a better world for women artists. Seeking out ways to increase our awareness of the problems that exist – taking time to consider how our choices and actions affect the creative young women in our lives – listening to female voices, buying music made by young women, and encouraging the venues, publications, and labels we love to join in supporting our local women artists – all of these actions may lead us towards a music industry that is grounded in radical acceptance and a true love for creative freedom.
thank you
To all who read this little thought-piece. These are just some of my personal thoughts and opinions based on experiences from my own life, and I hope that maybe they spark something for you. Go give some love to a woman artist – revisit an old favorite, or find somebody new.
Let everything be, show love, and listen. Happy Women's History Month <3 – Margot Jezerc
— —
— — — —
? © Zian Meng
:: Buffalo Rose ::
---