Jackie McLean of the indie band Roan Yellowthorn grants us an inside look at the making of an album from start to finish in her 'Breaking The Record' column.
Stream: "Acid Trip" – Roan Yellowthorn
---
Today, we are releasing the music video for my new song Acid Trip. I am so excited to share it with you!
This is probably the song I've been most excited to release of all of the songs from my new album. From the moment I wrote it, it felt special. When I played it at shows, it felt like the special card I could draw to get the audience on my side and on my level. To pull them in close to a place that felt intimate and true.
Just jumping into the Breaking The Record series documenting the making of our album from start to finish? Read part 1 here!
Because the song is so special to me, it was extra daunting to think about making a music video for it. The stakes felt high.
Before the pandemic, we had planned to make a music video 'the real way' – in a set location with a director and videographer and all of the things. But, when reality hit, we had to find a way to adapt to the situation.
Our label connected us with an LA-based director that they'd worked with before named Jake Bradbury. In fact, he made a video with my labelmate Chelsea Williams for her song, 'Wasted.' It's a beautiful, arresting music video. I knew right away that this guy was the real deal.
Because of the constraints, we had to find a way to make a high quality, professional grade music video together from a distance of roughly 2,790 miles, give or take. I trusted that it would work. But I was definitely a little nervous about how that would happen.
I'll cut to the chase and give you a spoiler – we totally did it and it totally worked.
In order to make it happen, we all had to do things we'd never done before. There was a lot of trust involved on both sides and a lot of really hard work.
I talked with Jake for weeks – coming up with a plot for the video that would be simple enough for us to do on our own and robust enough to be impactful. Jake gave us everything we needed. He made a list of equipment we would need to rent, along with links for every item (we used BorrowLenses), he had professional storyboards made (which are SO cool).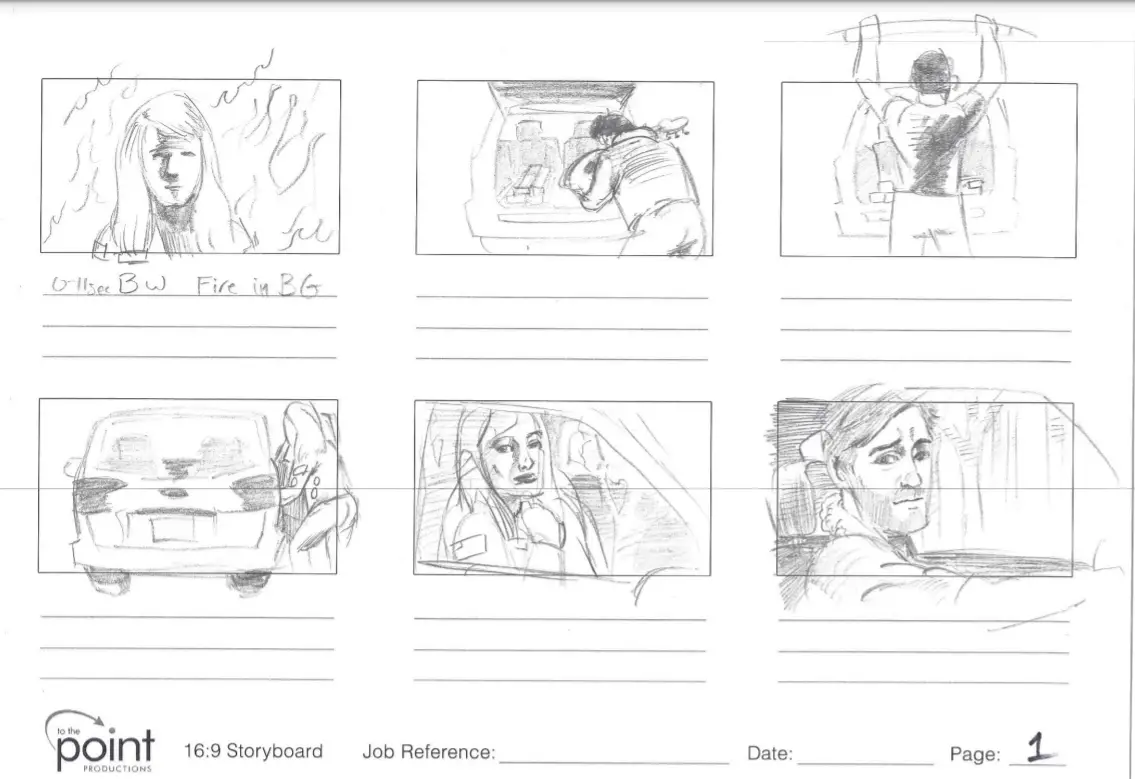 We found a location, which ended up being the dairy farm of our good friends (shoutout to North Country Creamery!). We hired a friend to be our videographer (hi, Matt Hall) and we went to a thrift store in town to get a few select props.
The other thing that we did to prepare was something that felt very intimate. I went through a stack of DVD home movies that I have, taken throughout my entire childhood, and I captured short clips to send to Jake so that he could incorporate them through the final cut.
After that, we chose a weekend, ordered the equipment (and prayed it would come in time), and made sure we were completely prepared.
The equipment came even earlier than we'd expected (super relief) and we had a day ahead of time to work with our friend Matt and zoom with Jake to prep and make sure we knew how to use all of the cameras and gear.
Then, it was time. We blocked off a full day and got to work.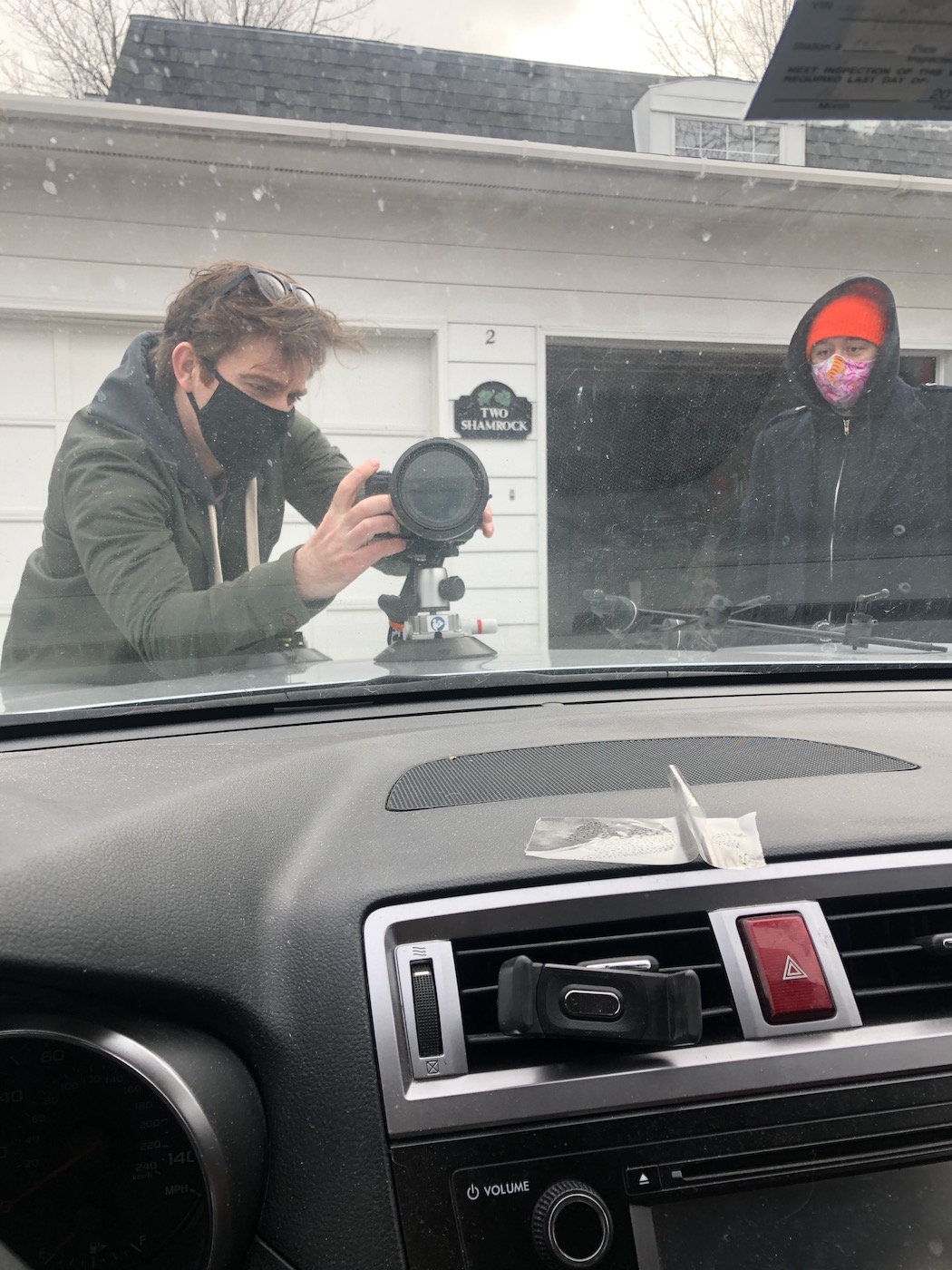 When we got to the location, we set up in the field and our friend Matt got set up in some brambles
We used the storyboards for every shot and it was so satisfying to make each frame match with what was on the paper.
We worked until nightfall, building a huge fire in the field.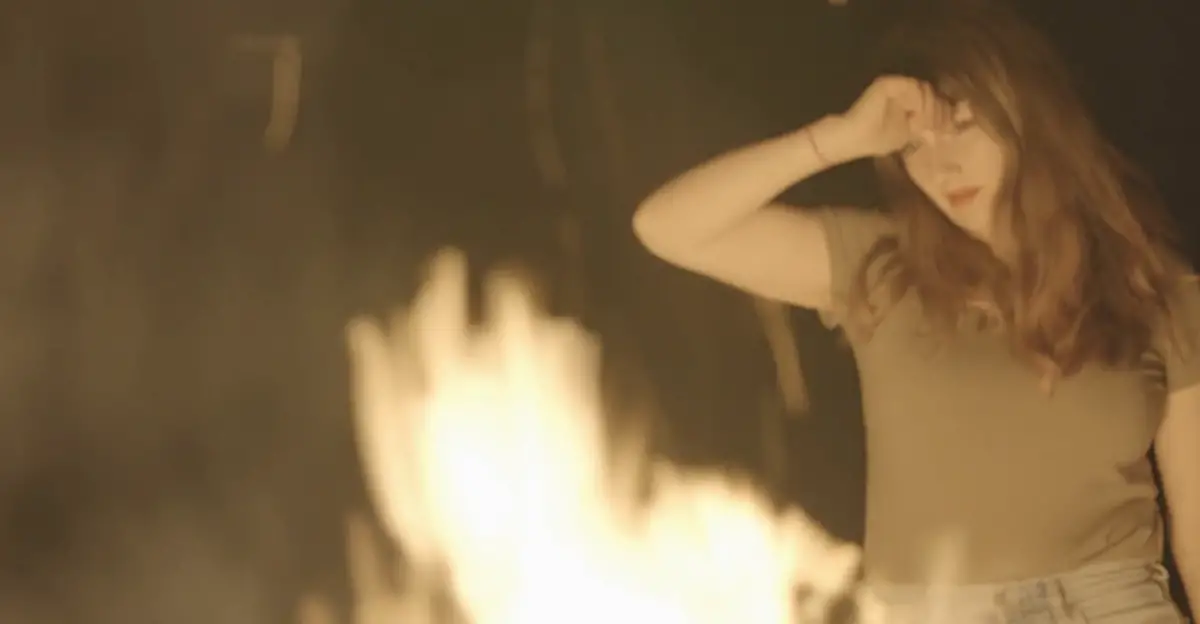 And, for extra lighting, we attached magnetic lights to a baking sheet.
It was a cathartic experience. The video itself consists of throwing items into a fire. We shot it on the first day of the new year. It was really good timing. A good way to welcome in a new era.
And, when we woke up the next day after finishing all of the shooting, there was two feet of snow on the ground. If we'd have waited another day to film, it would have been impossible to access the field and build a fire. It all worked out just right.
Can't wait for you to see it. I hope you enjoy it. Let me know what you think!
J
— —
Stream: "Acid Trip" – Roan Yellowthorn
— — — —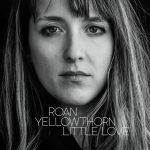 ? © Jackie McLean
:: Breaking the Record ::
---