Dallas-based MOTORCADE shine with charming post-punk passion on the urgent and undeterred "Slip," one of the soaring standouts off their recently-released sophomore LP, 'See You In The Nothing.'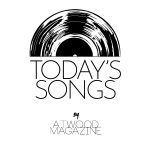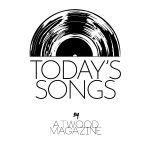 Stream: "Slip" – MOTORCADE
---
---
The first word that comes to mind when thinking of MOTORCADE's "Slip" is urgency.
The song hits the ground running with a groundswell of feverish cellos, and as soon as these strings have laid their framework, the full band joins in with a rush of radiant energy and raw verve. There's a strut in the drums and a spark in the keys, a fire in the guitars and a charge in the vocals: Everything's surging forward with dramatic, volatile force, and yet MOTORCADE are calm, cool, and collected: Masters of balancing chaos with control, they shine with charming post-punk passion as "Slip" soars with captivating warmth and undeterred drive.
Sometimes I don't have faith in the structure
I don't trust it not falling down
And you'd never hear a sound
Losing sleep for volcanic eruptions
You know they happen every day
And they seem so far away
Waiting out the outcome
Whenever it comes
Desires are slighted
And my fate's decided
As I let slip
What I would never admit
On my own.
Originally released as a single last September, "Slip" is one of the many standout tracks off MOTORCADE's recently-released sophomore LP, See You in the Nothing (released April 15, 2022 via Idol Records). The Dallas-based four-piece of John Dufilho (Bass, Voice), James Henderson (Guitar, Keyboards, Voice), Andrew Huffstetler (Voice), and Jeff Ryan (Drums), MOTORCADE emerged in 2018 as harbingers of the next post-punk revival: Their self-titled debut remains an exhilarating and expressive tour de force, recalling the likes of The Smiths, Echo & the Bunnymen, The Cure, Depeche Mode, New Order, and so on – all with a fresh, modern twist.
See You in the Nothing builds upon MOTORCADE's cinematic sound while dwelling in darker spaces and moodier atmospheres. That urgency surrounding "Slip" encapsulates a full album's worth of material that reckons with the considerable turmoil that has already marred the 2020s. With everything we've collectively experienced in recent years, is it any wonder that vocalist Andrew Huffstetler would start off singing, "Sometimes I don't have faith in the structure"?
We can appreciate "Slip" for what it is: A sign of turbulent times; an anthemic, emotional rallying cry in the darkness; a valiant outpouring of self-expression in a sea of overwhelming futility and frustration. Talking it out often does help, and that's exactly what MOTORCADE are doing here: Working through the storm, one step at a time.
Sometimes I don't trust my education
That can't be any fault of mine
I never listened at the time
Nevertheless I still feel superior
But I can see it's all going wrong
And everything's gone
Tell me why do we live so long?
For MOTORCADE's band members, See You in the Nothing is a triumph and a true labor of love.
"I wanted the new album to be an extension of the first one, just with a little more oomph," MOTORCADE's James Henderson tells Atwood Magazine. "The drums and guitars are more 'rawk' than on the first one. Of course, it took quite some time to finish it, having been made in the heart of the COVID restrictions. Progress was made in fits and starts. Sometimes months would pass without any work being done at all. But I don't think it sounds like that. I was mindful of sustaining a cohesive feel throughout, although at times I felt like we should just release a bunch of singles or a couple EPs because it was taking so long."
"My main influences Wire, Echo and The Bunnymen, and Siouxsie and The Banshees among others always loom large with MOTORCADE. Then bands like The Who, The Beatles, and David Bowie that I've loved so long they just seep into whatever I'm doing whether I realize it or not. There's a vast amount of people I consider great or fascinating, but I don't know if I'd call them influences."
Waiting out the outcome
Whenever it comes
Desires are slighted
And my fate's decided
As I let slip
What I would never admit
On my own.
MOTORCADE recently announced two Texas show dates supporting Fort Worth rock band Toadies, on August 25 at Lava Cantina in The Colony and on August 26 at The Barn at The Frio in Cypress. Get lost in the wondrous post-punk world of See You in the Nothing, and be sure to pay special attention to the dreamy and driving "Slip."
— —
Stream: "Slip" – MOTORCADE
— — — —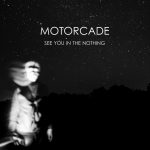 ? © Jerome Brock
:: Today's Song(s) ::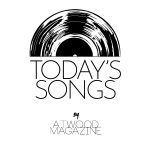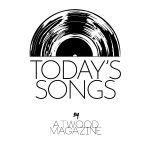 ---
:: Stream MOTORCADE ::