There's so much more to people than meets the eye – no one shows their full hand. Similarly, there's so much more to music than meets the eye: You wouldn't know it from the outset, but Warming's "White Lies" is far from just another burst of sunshine. Inside the shimmering synths and popping guitars of this new song is a desperate attempt to understand addiction and empathize with those suffering from it.
Virginia made up that thing
Baby couldn't care less
What it's worth
Sneaking pass me in left lane
Kissing in the corner
Is there nothing worse
Oh babe
Listen: "White Lies" – Warming
---
Atwood Magazine is proud to be premiering "White Lies," the lead single off Warming's forthcoming self-titled debut album (independently out June 30, 2018). The brainchild of Winnipeg's Brady Allard, Warming is the result of heartache and transition, confusion and change: Its songs were written after Allard's partner of a decade left him, which prompted the Canadian artist to trade in "his white picket fence for a minivan," which he lived out of for some time – her, his job, and his home behind.
"White Lies" finds Allard trying to understand people – something we all do, from time to time. It's a deep exploration of addiction that balances the darkness of that territory with the sort of light, breezy pop we might have heard from '60s psych bands. Lush and full of energy, Warming sweeps us into his dazzling musical world, wrapping us up in layers of emotion and sound.
White lies
They come true
If you want em to
I know you're trying so hard baby
Looking at my phone
Is that virginia calling me
Oh babe there's always something
Sitting at the crime scene
But there's nothing here to see
"White Lies is sort of a caricature of all the friends and relatives I have who suffer from addiction," Warming shares. "From the compulsive liar friend, who lies so much they forget what was even real. The coworker that asks you to cover for them while they steal from the till. Or the friend, who after months of silence, asks if you can e-transfer them $50 for "gas money." My earliest memories involve addiction; I've watched it slowly creep up and destroy people I care about my whole life. People that I love, but are hard to love. It can be very taxing at times to support these people and I guess this song is from that perspective."
I just want the chance to say
You're leading me on here
For coke and partying
And you said
I'm read to fall
And I'm ready to pay
But nothings all that's worth
A mesmerizing introduction that has us excited for more, "White Lies" is but a taste of what's to come from Warming's debut. We can't wait to hear more from Warming over the coming months, but for now we're left basking in the vibrant tones of "White Lies" – exclusively on Atwood Magazine!
— —
— — — —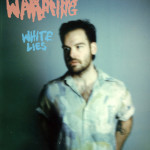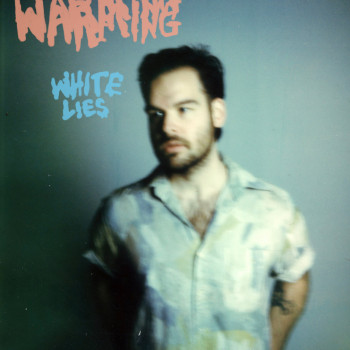 ? © Calvin Lee Joseph
:: Stream Warming ::