The WLDLFE premiere new single "Self-Lovin" and frontman Jansen Hogan discusses the song's origins, their debut album I'm Not Worried Anymore, the band's creative process, and more!
Listen: "Self-Lovin" – THE WLDLFE
---
Indianapolis' THE WLDLFE have everything it takes to be your next favourite band. With their discography thus far, the five-piece of frontman Jansen Hogan, guitarist Jason Boucouras, drummer Geoff Jones, bass player Jack Crane, and multi-instrumentalist Carson Hogan have, seemingly effortlessly, managed to embody the playful spontaneity of a coming-of-age movie while simultaneously stunning with the sincerity of a hard-hitting drama. Tracks such as "I Don't Mind" and "Waterfalls" bubble with an effervescent energy that's nothing short of enthralling. Meanwhile, newer releases "The Other Side" and "A Boy on a Phone" magnificently showcase the band's lyrical evolution.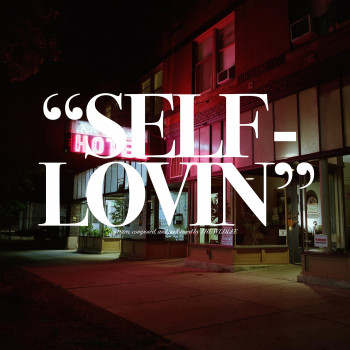 Late night all alone
staring at my phone
waiting on somebody new to call
and i feel less blue
when i'm without you
yeah, i'm barely missing you at all
i need a break before i break,
is it all a waste cause i don't wanna wait?
Today Atwood Magazine is proud to be premiering "Self-Lovin," the latest single from innovative indie pop group THE WLDLFE. The track tactfully tackles the realisation that in the midst of a society that's increasing requires that you always be on, it's never been more important to look after yourself. Dealing with the problem of over-exhaustion elevates the band upon the usual indie-pop tropes of fixating upon a melodramatic romance or a bad break-up.
"Self-Lovin" sees THE WLDLFE perfectly utilize some of their best lyricism yet, approaching the problems of having unrealistic expectations of yourself and obsessing over a romance, at the expense of every single other aspect of your life, with an alluring elegance. Their increasingly self-assured approach has seen the band magnificently multiple their track's complexity and depth, which still retaining a firm grasp on what's already made been them so beloved.
gonna give myself some self-lovin
cause lately I've been giving me nothing
is it wrong for me to want something?
gonna give myself some,
gonna give myself some
self-lovin
Although the band have already unleashed their debut album, it's blazingly evident the best is yet to come from this astoundingly talented five-piece. Beneath the surface, The WLDLFE's lyricism is much more multifaceted than it may initially appear, with subsequent listens of their tracks unravelling a multitude of hidden meanings.  While obviously drawing upon deeply impactful personal experiences, their music beautifully blends that grounded authenticity with perceptive observations, that are painfully relatable to anyone navigating love and life in the 21st century.
There's a wonderful cinematic-esque timelessness to their music but, concurrently, their sound feels cutting-edge when compared to the current avalanche of upcoming alternative rock and indie-pop bands. While fans of artists such as Coin, The Band CAMINO and Fickle Friends will naturally be drawn to THE WLDLFE's sound, it's the band's singularity and urge to innovate that'll keep people hooked.
With "Self-Lovin" out tomorrow, Atwood Magazine questioned frontman Jansen Hogan on the origins of that track, debut album I'm Not Worried Anymore, the band's creative process, and more! Stream the new song exclusively on Atwood Magazine, and dive deeper into THE WLDLFE below!
Listen: "Self-Lovin" – THE WLDLFE
A CONVERSATION WITH THE WLDLFE
Atwood Magazine: "Self-Lovin" is an absolutely incredible track. The lyrical sentiment is pretty self-evident from the outset, where did the initial idea for the track come from?
Jansen Hogan: To be honest, I was killing time watching YouTube videos and there are these two guys called Kian and JC and, in this video, JC was wearing a black and white striped shirt with "Self-Lovin" embroidered in red on the chest. I'm not sure why, but that really just flipped a creative switch for me. I think that I probably needed to get those words out, but didn't realize it until I saw that shirt. It only took me an hour or so and I sent it to the guys immediately.
take my-take my doubt,
watch me cash it out,
because i've got no more tears left to cry
and it feels so good,
in my neighborhood,
cause i'm worried about myself and i
i need a break before i break,
is it all a waste cause i don't wanna wait?
Consistently loving and looking after yourself is something that a lot of people struggle with. When you're on the road, how do you look after yourselves?
Hogan: I think the struggle for us is maybe worrying about meeting expectations for what a band should be. The image, the persona, I think is hard for us because we all are pretty simple people. I think we try to do what we would do if weren't in band everywhere we go. We had a day off in Arizona a year or so ago and climbed a mountain just because that sounded like fun. It keeps us ourselves to do things like that.
You head out on tour starting in September with Nightly. What can people expect from your shows?
Hogan: Just a whole lot of energy. As an opener, it's our job to get people excited for Nightly and win the people over who haven't heard our music before. It sounds super cliche but we are just trying to have the best time together every night and we take that pretty seriously. 100% every night, nothing less.
Where did the inspiration for the name THE WLDLFE come from?
Hogan: When I was trying to decide on the name of the band I really just wanted a word that had a double-meaning. We want to create in the most human way possible and for us that means we can't be just one thing all of the time because that's just not the reality for a living person. "THE WLDLFE" can mean different things to different people and means different things on different occasions to us. It just felt representative of our goal as artists when we started writing and recording together.
Congrats on the success of "The Other Side!" What was it about the track that made you know it was going to be your first release since your debut album?
The simplicity was really what sold it for us. Up until this cycle of music, we've done a lot of music that felt very big and dense and I think we wanted to move away from that and start try to make music that feels simple but still is cinematic in execution. "The Other Side" fit that for us and was really a no brainer when it came to deciding what we put out first.
In May, you dropped "A Boy on a Phone," which I love; what's the story behind that track?
Hogan: Yeah, I started to write that song when we were in Yosemite National Park a couple years ago. I was feeling a bit helpless because I was so far away from my girlfriend and so I wrote down, "How am I supposed to convince you that you're not alone, when I'm just a boy on a phone?" I forgot about it to be honest and found it again about seven or eight months ago, and just decided to write the song. I think that might be one of my favorite stories when it comes to how songs came together.
What was the thought process behind titling your debut album I'm Not Worried Anymore?
Hogan: We really wanted to give some finality to the first 3 years of our band, and it felt fitting for that. I had written a song for the album called "I'm Not Worried Anymore" for the album that end up not making it on the record, but I just really loved the title and wanted to use it. Ending up making it an instrumental track at the end of the record.
Talking about your debut album, how was the process of starting to conceptualise the album and what you wanted to achieve with it?
Hogan: We just wanted to make really good music and the rest kind of followed on its own. We never really had any specific goals other than to provide some finality to our start as artists and grow, and I think that the growth that we had throughout that process, as people and artists, was even more important than the growth of our music itself.
From your earlier work, it seems that "Waterfalls," "Oversentimental," and "Lol" have resonated with fans the most. What do you think it is about those tracks that has made them have that level of connection with fans?
Hogan: I'm not positive why those songs hit so hard with fans. I think that there is some relatable-ness to "Waterfalls" and I would like to think that it's clever. I think "Oversentimental" is just really fun and "Lol" just maybe has a teenage nostalgia to it in a way. Regardless, it's crazy to hear people sing them back to you, that's for sure.
How have your influences and musical tastes changed since you released your I.L.Y. EP in 2017?
Hogan: I think truly we have just become more of ourselves as artists. We definitely are still influenced by pop culture and music that we grew up listening to, but I think we've learned that we love simplicity in all aspects of our art and that's what is fuelling us right now.
So many of your songs incorporate with catchy hooks but still embody poignant, thought-provoking lyrical sentiments. Is there ever any conflict between incorporating both of those things in your music?
Hogan: We haven't run into an issue with it yet. I think it's all in how committed you are to your words. If you believe in what you're saying, then I don't think it really matters what's accompanying them.
What's the songwriting process like for your tracks? Do you write together or does one person take on songwriting duties?
Hogan: Most of the lyrical work and skeleton of a track Carson or I write separately from the rest of the guys and then once we get in the studio, we all start to write our parts and build from the ground up. It happens differently every time but that's the process that has really worked for us.
You're from Indianapolis; what was it like growing up there, and how has that influenced your music?
Hogan: We all actually grew up in different parts of the Midwest and met in Indianapolis, but it's really all the same for the most part. I think that it has had a strong influence on how we view ourselves and has given us a bit of a competitive drive. Not many people Indianapolis have made a career from their art and we want to put it on the map.
Lastly, what does the future hold for THE WLDLFE? What are you most excited about?
Hogan: More music, more touring, more everything. We are working hard in the studio right now to get more records finished up and then hit the road. It kind of feels like forever since we toured so we are excited to play a bunch of shows, meet new people, and be stuck in the van together for a month or so!
Listen: "Self-Lovin" – THE WLDLFE
— — — —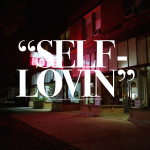 ? © 2019
:: Stream THE WLDLFE ::