Indie pop queen CAPPA pours everything she's got into "Waste My Time," an intimate electropop song with a pulsing and infectious dance beat.
— —
The past two years have seen Nashville's Carla Cappa go from excitedly dipping her toes into the indie pop world, to redefining the scene's potential and stretching the upper limits of an independent, self-made pop artist. A little over a year after releasing her debut EP Queen of Hearts, CAPPA has returned to usher in 2018 with "Waste My Time" (out 12/15/2017 off CONGO Records via Spinnin').
You will take my breathe like you used to.
Used to call like you did before.
See that you wanna be like we used to.
But I know how it goes (waste my time)
Watch: "Waste My Time" – CAPPA
---
An intimate electropop song with a pulsing dance beat, "Waste My Time" finds CAPPA exploring warm sounds, provocative textures, and freshly relatable themes with the confidence and charisma we've come to expect from her. Her voice flows light as a feather through a engulfing soundscape of heavy synths and a crisp electronic drum kit, but it's the transformative studio effects – echo and reverb, vocalizers, etc, – that ultimately expand CAPPA's presence without taking away from her natural talent.
If this is where CAPPA's headed in 2018, then we're in for a good time. As was the case with her pop ventures in 2015 and 2016, CAPPA feels completely at ease in the sonic deluge of EDM-influenced sound and structure, flexing her vocals in new ways to get more emotion out of fewer words and tighter phrases.
Still, she manages to pour everything she's got into a song about love's strain and emotional drain – quite frankly, "Waste My Time" speaks for itself:
I don't wanna work it out.
I don't wanna talk right now.
I don't wanna talk..
I don't wanna talk..
I don't wanna play the game.
I know that it's all the same.
All the same, all the same.
Don't even waste my time.
"Waste My Time" captures the anguish and exasperation, not to mention the heartache caused to so many lovers by their flaky, lesser halves. "It had been about a year since I released music of my own and I chose to come back with "Waste My Time" as the new single largely because I felt like it was so relatable," CAPPA tells Atwood Magazine. "I feel like SO many people have this on/off style relationship and it all becomes so fickle. At some point, you're just like, love me or leave me alone already! I literally do not have time for this."
She continues: "Sonically, ["Waste My Time"] was also a big step forward for me. I spent a long time sitting in the studio with my producer picking the sounds that we wanted and creating something we felt stood apart from what I had done in the past. Music is always progressing, and I wanted to be open to trying new things and progressing with it and not be stuck in my old ways. I've set out to do that with all of my new music. I don't want to be afraid of trying anything."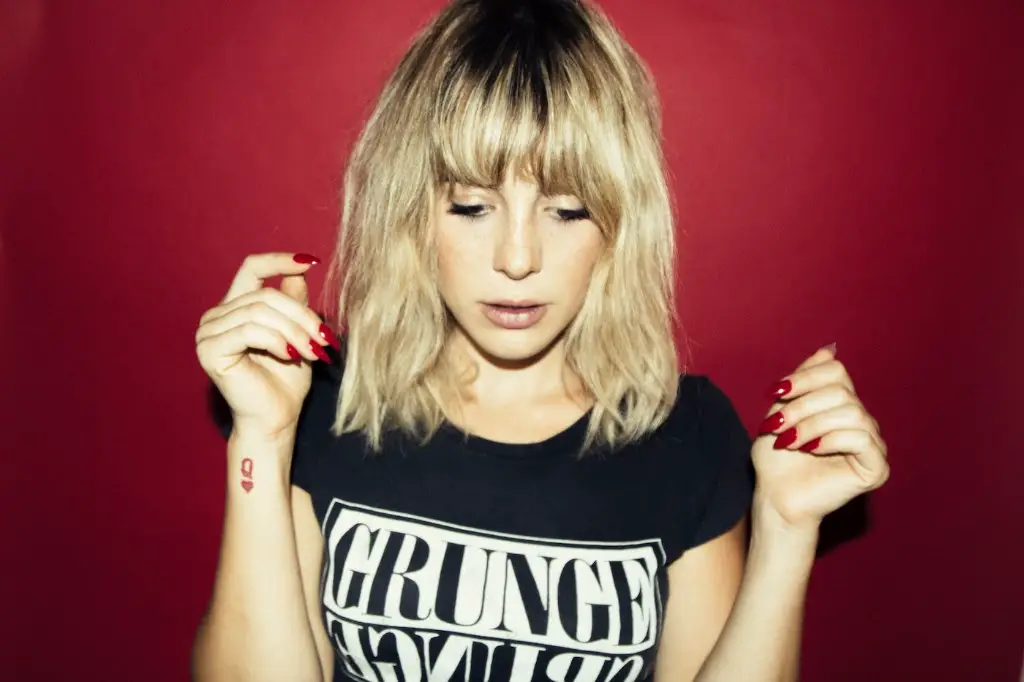 We're always in the back where we started
But where we started it feels like a blur.
Always seems to be hesitation.
So here we are, right where we were.
Directed by Nashville's Jonathon Kingsbury, "Waste My Time" finds CAPPA in the desert setting of Joshua Tree, flexing her independence through intimate scenes of solitude and self-reflection:
It's endearing to see such great talent being put to good use. "Waste My Time" is perfect for the club or the party, the bedroom or the walk to work: Its infectious bounce makes it all the more fun to listen to, and its dynamic self-empowering lyrics offer a refreshing resilience that hits our ears like static electricity. Welcome back, CAPPA! We missed you.
— —
— — — —
photo © Congo Records
---
:: Stream CAPPA ::
---