Jack Tatum's music might often be shimmering and hazy, but his message on Wild Nothing's new single "Suburban Solutions" is a direct one, a sort of witty, self-improvement (or anti-self-improvement) track that takes aim at today's unceasing culture of advertising and content.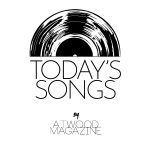 Stream: "Suburban Solutions" – Wild Nothing
---
On the heels of a move back to his birthplace of Virginia from the bright lights of Los Angeles, Jack Tatum, the leader at the front of Captured Tracks indie heroes Wild Nothing, came to a realization. Incessant advertising and content is everywhere, so why not "embrace sweet oblivion" and lean into it?
It's a satirical thought, of course, but it captures the in-the-know sensibility Tatum has cultivated since Wild Nothing began picking up blog buzz in the late 'aughts. Tatum's music falls right in line with other Captured Tracks acts of the era, like Beach Fossils, which rely on waves of fuzzy guitars and alternating splashes of synth pop.
"Suburban Solutions" fuses the two seamlessly, and Wild Nothing tracks have a rich sense of texture and in this case, a vibrant sonic backbone that calls to mind '80s nostalgia.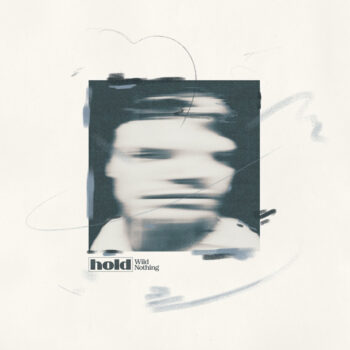 Take a deep breath
Suburban Solutions has your back
We've come to the end, put up your feet
Come to the end
Take a big bite
As much as you can fit
We've come to the end, put up your feet
Come to the end, come to the end
2010's excellent, well-received Gemini and 2012's ethereal Nocturne helped put Tatum on the map as a master of what you might call "bedroom rock," but with a shot of guitar that helped Wild Nothing open for the likes of Local Natives.
And since then, Tatum hasn't been afraid to experiment, as "Suburban Solutions" proves quite handily. The fact that it hails from Wild Nothing's first LP in five years is a breath of fresh air – this track, satirical viewpoint and all, sounds refreshed and energetic.
It's also the first record Tatum self-produced since his 2010 debut, and sees him partnering with the likes of Molly Burch, as well as Tommy Davidson of Beach Fossils.
It follows the neon-kissed "Headlights On," which sees Tatum team up with Hatchie in another change of pace – that single was funky, groovy and a nice installment alongside 2018 synth pop-focused LP Indigo.
That's not the only reinvention of sorts Tatum has gone through – for the release of "Suburban Solutions," Tatum even partnered with New York Finger Lakes natural winery Osmote Wines on an exclusive collaboration wine.
The namesake wine is part of a bundle with milky clear and black split vinyl, a fitting complement to Tatum's sophisticated musical approach.
"We landed on a Riesling from Osmote, not only because they showcase what these guys do so well, but because it's also exactly the kind of crisp, dry wine I'd reach for myself when out at dinner or having a few friends over," Tatum said.
Other bands are a natural fit for whiskey or beer, so why not a pleasing wine to go along with Tatum's always-tasteful sonic backdrop?
If Tatum has anything to say about it, the best "suburban solution" is a crisp glass of vino and some new tunes from his forthcoming LP (Hold drops on October 27th). Until then, you've got this track – and a new bottle of wine – to keep you company.
— —
Stream: "Suburban Solutions" – Wild Nothing
— — — —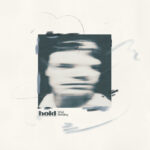 © Ethan Hickerson
:: Today's Song(s) ::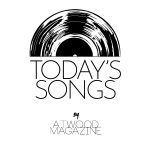 ---
:: Stream Wild Nothing ::