No longer content to solely cover the Beatles, British-Pakistani singer Riaz Ahmad has pulled off a four-track EP of immersive original content in 'All at Sea'.
Stream: 'All At Sea' EP – Riaz Ahmad
---
The music business is a tough one, no question. But Riaz Ahmad has got both the "music" and the "business" side of it down.
A native of the United Kingdom, Ahmad earned his B.A. from the University of Oxford and then a master's degree in development economics at SOAS University of London. This interest in number-crunching took him on adventures throughout both the public sector— he worked as a senior economist for the National Treasury of South Africa— as well as the private one— he spent another three years conducting market research for LMC International back in Oxford. Yet all the while, Ahmad has kept his passion for performing alive and has now spent the last few years as a self-employed freelance musician, making a living out of projects such as vocal coaching, music marketing and voiceover work.
Ahmad has a knack for covering other artists' music— he's given the works of Peter Sarstedt and Jeff Buckley a go, and is even part of a tribute band called The Oxford Beatles with some of his schoolmates. But at some point, Ahmad also decided to commit himself to devising original compositions of his own, a resolution that has recently resulted in the release of his first-ever solo record. All At Sea, which saw the light of day last month (February 21, 2020), is a four-track EP which pays tribute to Ahmad's heritage both musically and lyrically. Its instrumentals harken his British-Paskistani background, while his words cover themes of family, migration and love— all of which have been critical elements of the singer and his family's time on Earth.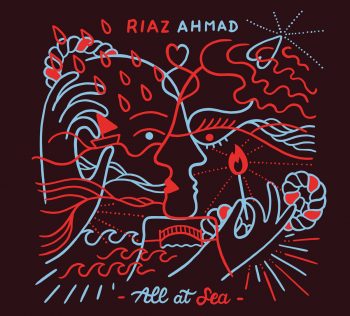 Ahmad gets things going strong with "Pray to God," a super-gentle song that showcases his stunning vocal prowess while also incorporating a smooth blend of guitars and drums. The singer has figured out a way to pay tribute to his own mother while also recognizing that she's quite a devout woman who would have much rather seen her son head down a career path unrelated to the music industry.
He honors the journey she made from Pakistan to the U.K. as a teenager and recognizes the many trials she had to face while entering an arranged marriage in an entirely foreign region ("She crossed the world for a man she's ever seen, let home for a stranger's family at age 19," he sings). Engaging in such a personal topic on record has certainly been enough to win over critics: DJ Bobby Friction, who spoke with Ahmad on BBC Radio in January, described "Pray to God" as "unlike anything I've played on the show for quite a long time. It's beautiful, pastoral English folk music."
Watch: "Pray to God" – Riaz Ahmad
---
The second track, "Blank Canvas," upholds Ahmad's stated objective of telling a distinct story with every song on All At Sea. This time around, he narrates the efforts of an unnamed woman trying to find her footing in society and establish a genuine emotional connection with her male partner— even though, at the moment, "when she looks into his eyes, with an eagerness to please… a blank canvas is what she sees." While not explicitly stated, it can be safely assumed that this is a further examination of the trials faced by South Asian women like Riaz's mother, who immigrated to Europe in the 60's and 70's and set about raising their families. Once again, Ahmad's beautiful voice and nimble acoustic guitar-playing do wonders for his music.
All At Sea's title track serves as its lead single, as well as Ahmad's debut single as a lead artist. It's a song about longing for genuine companionship ("The first kiss, I've waited so long") and the turbulence that this search creates ("I'm all at sea, these waves keep pushing me from side to side"). It's possible that Ahmad maybe singing about another subject, perhaps even himself, this time around, rather than further elaborating on his mother and her arranged marriage. "All At Sea" is the only purely melancholy track on the album and that naturally makes it more solemn and slower-paced than its predecessors. But it's a sincere and heartfelt composition all the same.
The tempo picks up again immediately with "It's Not A Crime." It's the jazziest of the four songs here, with a solid dose of drums and flugelhorn sprinkled in for good measure. Ahmad lets his altruism shine to the fullest, reminding us all to "be kindly, be kindly, a gentle soul like yours needs time." One suspects he is once again honoring his mother and others who have endured similar hardships by offering "recognition for your pain, years spent alone and tears all in vain." It's hard to think of a more tender and sincere way for him to close out the album.
At a tidy 18 minutes, All At Sea represents a brisk trip through Riaz Ahmad's astonishing vocal talent and song-crafting skills. His mum may still feel otherwise, but music really seems to be a promising path for Ahmad and we have much to look forward to as he builds upon the personal catalogue that this new EP has just initiated.
— —
— — — —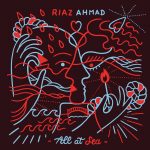 ? © 2020
All at Sea
an EP by Riaz Ahmad
---