Every Friday, Atwood Magazine's staff share what they've been listening to that week – a song, an album, an artist – whatever's been having an impact on them, in the moment.
This week's weekly roundup features music by NGAIIRE, Leah Blevins, Assemble & SK Shlomo, Samm Henshaw, Maygen & The Birdwatcher, Sprain, Half Gringa, Alicia Stockman & Mary Bragg, Natalie Claro, & Austin Basham!
•• •• •• ••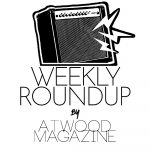 — —
—
:: "Moonshine" – NGAIIRE ::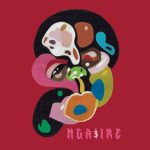 "Moonshine drank up all our minds… Lovers in a land mine suicide…" The focus single off NGAIIRE's brand new third album 3 is something of a dazzling fever dream: A reflective, poignant, and visceral plea wrapped in the radiant haze of a half-lucid, half-baked state. "Moonshine" is asleep and awake, present and gone, in a daze and trying to break free. NGAIIRE envelops the ears in catchy and compelling 'future soul' brimming with inner heat – a kind of undeniably intimate and charged passion. Glistening grooves, gently pulsing pianos, and NGAIIRE's stunningly expressive vocal performance make for a beautifully bittersweet upheaval that hits on multiple levels, bringing us deeper into the artist's heart and soul the more times we listen.
I am the night sky
Deep purple and blue dye
Some days u can hear me cry
Some days I'm ok but not alright
I'm shaking fists  at  long laboured lists 
Wondering where the future goes, and what I could miss 
NGAIIRE's poetic lyricism conjures up vivid imagery, under which is revealed a world of tension, uncertainty, struggle, and pain. "I wrote this while I was high on opioids," the Sydney-based, Papua New Guinea-born artist explains. "I just desperately wanted to feel like a whole human again. Most days I'd be writhing in pain on the floor screaming, or throwing whatever I could find near me at the walls because I was just so frustrated at how I felt. The neighbours must have worried. The painkillers helped sometimes but mostly never even touched the sides as my body had grown immune to the drugs. As a result I was mostly just in a constant state of stupor on top of the excruciating pain.
"I was popping about 8 top shelf opioids a day just to take the edge off, but I was feeling increasingly out of control of my life, my career, my pregnancy and the life of my baby. I was in and out of hospital with no answers, hanging on the words of the revolving door of doctors that were sent to my bedside. The more questions went unanswered the more I felt trapped and so far away from what I knew of as my normal life. I'd watch the sun go down and then the moon would illuminate how delicate my mental capacity had become. All I wanted was to sit at my favourite bar and throw a few very stiff drinks back. Until the bar shut. With my lover who I'd just married. Just like the old days. Ironically I wanted to be reckless and out of control on my terms so as to not feel out of control by something that seemed to own me. I just wanted that moonshine."
So baby sweet pie 
Remind me when we used to ride 
When none of us would check the time 
Cuz the moon shine drank up all of our minds 
Cuz we were lovers living in a land mine suicide 
And even come sun shine we still be blind
"Moonshine" is multi-chromatic: A danceable eruption from the depths of the artist's person. One could hear it as a representation of self-actualization or the healing process in action – perhaps it even counts as an admission statement, and recognition that there's a problem. Each of these interpretations is valid, but ultimately the beauty of NGAIIRE's music is that it can be whatever it needs to be for those listening: A song of strength; of indulgence; of resilience; of vulnerability. And at the end of the day, once you've finished your deep dive, you can dance the feelings clean while getting lost in NGAIIRE's enchanting, wondrous musical landscape.
:: First Time Feeling – Leah Blevins ::
Last week, country singer Leah Blevins released her debut album, First Time Feeling. I stumbled across Blevins on one of those evenings when I found myself in the Instagram wormhole. What first struck me was Blevins' voice, which sounds like a reincarnation of Dolly Parton and Amanda Shires.
First Time Feeling feels at times like both a country album with all its glorious twang, backdrops of small-town white picket fences and golden fields, and also a gospel album with its soulful choruses. Since buying the album on release day, I have found the album to be utterly addictive. The songs travel the spectrum of life, love and loss and then some more. The arrangement and production are exquisite. Blevins voice rides high on the instrumentation, which is kept in perfect balance throughout, neither one overshadowing the other.
My favourites from the album are in the infectious title track, the tragic 'Beautiful Disaster', the bittersweet 'Little Bird' and the rebellious 'Magnolias'. I don't know why, even the songs that should leave you in tears, like 'Mexican Restaurant' where Blevins is begging for just four minutes of a lover's time to tell him how she feels, makes me smile.
:: "Blue Monday" – Assemble ::
When it comes to electronic music, its classic production components give it its futuristic and high energy name, but how about electro-acapella? Musical collective Assemble is the UK's emerging acapella group taking the classic "Blue Monday" single and putting their own switch on the track.
With a mix of genders, ages and ethnicities, the group hold inclusivity at the heart of their music. Born in the midst of lockdown, the remix of "Blue Monday" hits on the magic of hope, togetherness and love. With brassy bass sounds, layers of hundreds of vocal parts, euphoric melodies, harmonies and a powerhouse of lead vocals, this track will blow you off your feet with the replication of electronic sounds.
:: "Grow" – Samm Henshaw ::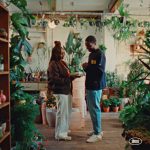 Samm Henshaw's sweet, cinematic soul is incomparable. Between his own jaw-dropping singing and his stunning instrumental arrangements, the Atwood "artist to watch" has proven himself, time and again, as one of the present day's finest purveyors of self-expression. Following May's single release "Still Broke" – his first of the year – and a Keyon Harrold "cocktail mix" in June, Henshaw unveiled the summery song "Grow" in late July. A sunkissed reverie, "Grow" finds the artist basking in the warm glow of love and intimate connection. It's a love letter to your one and only, asserting endless devotion, steadfast dedication, and perhaps most of all, excitement at the world of wonder your partnership unlocks.
I just need you near me
With you, it's easier to get by
Like blue skies on a Sunday morning
I know that heavens on our side
If it hurts baby, let it hurt baby
It won't work, no, 'less we try
Love isn't easy, but it's worth all those growing pains. "'Grow' is just a song about understanding that the hard parts of a relationship (any relationship) are necessary for growth and strength, and that we shouldn't give up at the first sign of trouble," Henshaw shared upon his song's release.
Henshaw's lyrics make it all feel so… easy. Natural. Organic. His songs are like honey: Naturally sweet and glowing with a dulcet golden shine, and "Grow" is perhaps the sweetest of all. Let this musical gem be a part of your soundtrack to a happy life.
:: "Jigsaw" – Maygen & The Birdwatcher ::
Minnesota based folk/Americana duo Maygen & The Birdwatcher know family dynamics are not always the easiest to navigate. One wrong move and everything can fall apart. More than ever with this recent pandemic that could not be truer. With families all together under one roof, it can either bring you together or tear you apart. Their single "Jigsaw" is about getting the pieces placed just right. With bright banjo, energetic guitars and stunning violin, the heartwarming tune bursts with so much vibrancy. Their rich vocal harmonies are so raw and compelling adding to the track's emotive nature.
Maygen Lacey is a CMA nominated singer/songwriter, gaining praise around the world. Noah Neumann is a skilled guitar player who gravitates towards Delta Blues. Together they craft masterful music, perfectly pairing indie-folk, soul and Americana-Newgrass. The group is doing more than just breaking genre barriers. Their knack for artful storytelling, make their offerings so enchanting and relatable.
:: "Slant"- Sprain ::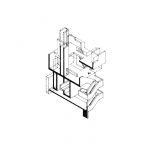 This song, and the album that this song appears on, have been out for a year already and it's shocking for two reasons: The first being that this sounds like something I should have known about, and the second being, well, time has effectively lost enough meaning, shape, and definition over the past year and a half that things have stopped feeling real. Existential crises aside, "Slant," the opening track on from Sprain's 2020 release, As Lost Through Collision, is a dense sonic offering with a solid, throwback, post-hardcore sound. "Slant" weaves moments of heavy dissonance that begin to layer and casually veer into moments of melodic guitar lines, heavy rhythms, and even, subtle grooves. Throughout the track, the group teeters between abrasion and melody, oftentimes laying in to both at the same time, without missing a step dynamically or compositionally, which makes "Slant," and of course the whole album, an engaging listen.
:: "Sevenwater" – Half Gringa ::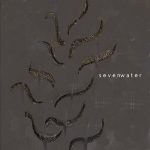 It's pretty easy to hear the sorrow in Half Gringa's voice as she sings her latest song. "Sevenwater" is somber and reflective; a space of heavy-hearted introspection exploring life, death, and endings. The artist's first release since 2020's sophomore album Force to Reckon invites us to dwell in some harsh truths wrapped in stirring poetry and even more breathtaking music: Naked acoustic guitar strokes and soft piano presses join Izzy Olive's plaintive voice on a journey into a heart of darkness.
Trapped in amber
My beloved, dancing
On a slender edge
Hold tight and tender
Half-revealed I sense the dullest deep surrender
Sevenwater
Slushy silt somehow the center of the roses
I am carried through the room
Like silence chose me
Stick a pin into the wheel to stop it spinning
Sighing try to rid the waste intrusion
I feel a chill and am it, goddamnit
Smiling faces tell me somehow keep on going
And now it's snowing
"Recently, I have been experiencing a very intense fear of the end of the world," Half Gringa explains. "I think what it really means is I am having trouble visualizing the future. Any time someone asks me about it, I feel paralyzed. I read a lot of fantasy books to soothe myself in the past two years (including Juliet Marillier's Sevenwaters series) and keep thinking about my ancestors and how they might have dealt with the changing of their worlds. Did they dream of escaping somewhere despite not knowing what the outcome might be? Or was it the hardest thing in the world to leave everything they knew, would they have preferred to stay where they were and watch everything around them change beyond recognition? I sense that this fear in me is very old and predates my existence. This song helped me explore it and think about my personal addition to its legacy."
There is a tremendous sadness flowing through "Sevenwater," but also a strain of beauty; perhaps it's the beauty of raw human expression at work. This powerfully bittersweet and evocative reckoning takes us all to a similar place of reflection and humble recognition of our infallibility, our fragility, and of course, our mortality. For all those who have been struggling lately, may this song bring a small glimmer of empathy and understanding into your lives.
Waking often
Once I believed so beautifully in the illusion
I wish you'd never come to me to take the blindfold
I didn't let you in, no, I would never choose this
You treat sorry like a swear and take all you can carry
But one ancestor woke up, shivering and sleepy
Was she so silent for a reason that disproves me?
Her force is coming so you'd better get to leaving
Was she unhappy? Is this a reason?
:: "When Alcohol Tastes Like Juice" – Natalie Claro ::
In the famous words of Lizzo, "don't blame it on the juice", but maybe those drinks just taste too good when we forget the repercussions that alcohol brings to us. Natalie Claro's new single "When Alcohol Tastes Like Juice" is the ultimate coming of age single. Speaking of losing touch with reality and being blindsided by the intoxication of temporary, instant gratification, her single is rich in rock tones wrapped up in a bubble of pop sensibilities.
With a skeletal entrance, much like those juicy cocktails, the track deceives us by giving off a chill and minimal aura before later kicking in with an intoxicating rock splash. With huge guitar riffs and a rollercoaster of dynamics, the single is overflowing in stunning harmonies, relating to those highs and lows of drinking. "When Alcohol Tastes Like Juice" is the perfect lyrical and sonic metaphor and a tasty one too!
:: "Stay Between the Lines" – Alicia Stockman ::
If we always stayed on the straight and narrow path, would life really be that interesting? Alicia Stockman is asking herself that very question with her gritty Americana single "Stay Between The Lines." The haunting track showcases echoing guitars and passionate vocal harmonies. The single beautifully details trying your hardest to do what is right, but also being tempted by the wrong. The idea came to her during a drive home from New Mexico and the swampy tune evokes the feeling of cruising down a long highway road. The single also features Mary Bragg who's known in the Nashville Americana scene.
Rail between is paper-thin
The highway ends where I begin
I'm trying to
Stay between the lines
The Utah-based Americana talent's music oozes with intimacy. Through her stunning voice and detailed storytelling, listeners hang on her every word. Inspired by iconic singers such as Brandi Carlile and Jewel, you can hear that same emotive, textured tone in her work. "Stay Between The Lines" is the first single from Alicia Stockman's debut album These Four Walls, which is set for release November 2021.
:: "Still Beating" – Austin Basham ::
Indie folk singer/songwriter Austin Basham's return after three long years comes in the form of a tender Mac DeMarco cover: "Still Beating" was always something of an emotional breakup song, and Basham's performance mixes DeMarco's laid-back effervescence with an up-close intimacy that makes those poignant feelings all the more stinging and clear:
Never meant to make her cry
And now I'm seeing tears in her eyes
Half and half, make-believe
So she thought that my heart was on my sleeve
Honey, I cried too
Better believe it
Honey, my heart still beats for you
Even though you don't feel it, beating
"To preface, I'm a big Mac DeMarco fan, so this cover choice might not come as a surprise to those who know me, but it was actually kinda spontaneous," Basham tells Atwood Magazine. "Sometime around 2018-2019 I had gotten an op-1 synth and started jamming to various Spotify playlists on it. Mostly just tinkering around on it; trying out new sounds. 'Still Beating' popped on, so I started playing along and came up with a riff on my op-1. The riff stuck with me for some reason so I ended up tracking some other instrumentation around just the op-1 line. Then I started to sing the original lyrics with the new music and it took on a totally different sound. The more I sang it the more the words started to resonate. Especially the lines "Honey, my heart still beats for you even though you don't feel it – – beating." I found the repetitive reassurance of his affection comforting and relatable. I eventually decided to just do a cover of the song. I self-produced and recorded everything in my home studio."
"Still Beating" arrives alongside the announcement of a new Austin Basham EP, set for release later this year. The song's graceful flow and layered warmth – the result of a tasteful arrangement including guitars, synth, whistles, drums, and vocals – showcases all there is to love about Basham's musicality, and serves as an anchor to build excitement for the original music waiting just around the bend.
— — — —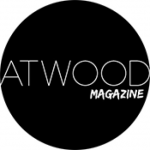 :: Weekly Roundup ::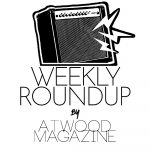 ---
:: This Week's Features ::
---