Every Friday, Atwood Magazine's staff share what they've been listening to that week – a song, an album, an artist – whatever's been having an impact on them, in the moment.
This week's weekly roundup features music by Sam Krats ft. Craig G, Maggie Lindemann, AKS, Sage Bava, KIANA, Meyru, Gabrielle Macafee, Glassio, Klaya, Fischer King, & Bo Baskoro!
•• •• •• ••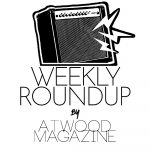 — —
:: "Culture" – Sam Krats ft. Craig G, Mysdiggi, Gee Bag, Ramson Badbonez, Phoenix Da Icefire & Jazz T ::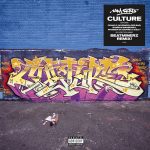 "I do this for my culture, to let 'em know – I represent the real." An "old-school" '90s hip-hop song made for 2021, "Culture" hits hard, it hits fast, and it hits home. Bristol producer Sam Krats' collaboration with legendary Juice Crew member Craig G, MysDiggi, Gee Bag, Ramson Badbonez Jazz T, and Phoenix Da Icefire is a loaded track in more ways than one. Spanning multiple generations of hip-hop talent, "Culture" is an ode to the old hip-hop scene itself; a nod to where it all came from. Packed with passion, life lessons learned the hard way, advice for the next class, and more, it's a twist on a timeless classic sound that feels fresh, with deep roots in both the present and the past.
I used to love her, now I hide my heart under the covers,
Afraid of what's happening here, with need another
Way to display these skills that ran prevalent,
From another era the 90's is what I represent,
You had to know how to command the microphone,
A stage and the studio a flow with a type of tone,
Autotune was left up to Zapp and Roger,
Our voice was our calling card, persona stayed larger,
Anything these guys do know it's all similar,
How many different ways can I talk about killing' ya?
Nothing original from beats to the vocal tone,
Offer you a payment for publishing that you hope to own,
360 deals where the label takes your merchandise,
Sign the wrong contract, it could really hurt your life,
Think about it before you deal with vultures,
The game ain't the same, ain't change me for Culture.
"The track initially came about after a conversation with Craig G around the fact that the true essence of hip-hop was getting lost in a lot of modern day releases," Sam Krat tells Atwood Magazine. "We discussed the idea of doing a track with a number of artists, and I got to work on the beat. I wanted something that had a nostalgic boom bap feel but delivered with a modern twist. Once I was happy, I liked the idea of working with some UK MC's on the track in addition to Craig's vocals to make it a transatlantic affair. Myself and Gee Bag have worked together on my occasions on previous releases and for me it was a must that he blessed the track. Having then played the demo track to Mys, Phoenix and Ramson, they agreed to come onboard and the circle was complete."
"I played the track to a good friend of mine and internationally renowned graffiti writer, Inkie who was passionate about the track and the project as a whole – to the point that he wanted to do a piece on a wall in Bristol, UK where we both reside. We documented this process and the fruits of which made it in to the video. The finished piece was photographed by Bristol photographer, Simmo and graces the cover art. This then led to production of a video shot by Dylan Facer (UKHH) at two locations – both in London and the US and the subsequent video which combines all the elements."
Sit back and reminisce over you,
Missing when we were this close, what's a kid s'posed to do,
Knowing this ode's a bit overdue,
The leader of the new school, Busta Rhymes with a Flipmode salute,
As we celebrate levels many say they couldn't emulate,
Never mate, we're talking a decade of some heavyweights,
Who made you listen clear cos the days were different there,
When you were bound to hear some brand new Flava in ya Ear,
Disc jocks they knew that this shit was gonna stay,
Cos it was the only thing that these kids would want to play,
While the rich lot started binning Slipknot, good day,
And quick rock, breakdancing to Hip Hop Hooray,
The fashion leads to awards, baggy tees and saggy jeans,
Magazines printed images of the graffing scene,
Geto Boys and girls with Organised Confusion,
Would cross borderlines, immortalise the movement of the Culture,
Laden with name-drops and references, "Culture" evokes the soul of '90s hip-hop with a collaborative spirit, charismatic confidence, and undeniable edge.
:: "Water Horizon" – Klaya  ::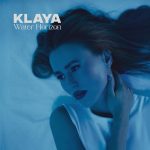 As a cognitive science student at NYU, Klaya is able to make clear sense of human emotions, and also has access to one of the broadest performing arts scenes of any city in the world. Both of those qualities have inspired her to get some singing and songwriting down during her time in the Big Apple. The latest product of that ambition comes in the form of new single "Water Horizon," in which the Lithuanian singer reminisces on a love affair gone wrong over a gorgeous blend of piano and strings provided by Emmy Award-winning producer Arthur Pingrey.
"It is a mix of wanting to hold on and wanting to let go," Klaya explains the song's lyrical concept. "It encompasses those contrasting feelings of first loves and fairy tales crumbling down – idealistic relationships that don't translate into the real world. It's an interplay between feelings of solitude and hopes for true love, but at the same time, with the realisation that 'Disneyfied' love doesn't exist."
In a video that would make Eiffel 65 happy— mainly because it was shot in the group's native Italy, of course 🙂 — Klaya can be seen shifting through a blue-drenched universe as she belts out the tune in full. The watery imagery featured throughout readies embodies the song's thematic purpose — which, according to Klaya, is "[to] evoke the feelings of standing in front of the ocean during a rainy day, while contemplating love and the romanticism of relationships." With so much artistic maturity already on display, Klaya is poised to be testing out many more creative waters in the years to come.
:: "If Love Is All It Takes"- Glassio ::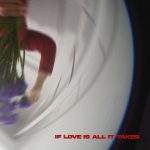 Many people, especially since the pandemic, have felt so stuck in these melancholy emotions. Sometimes feelings of gloom can be so hard to shake. Glassio understands all too well the burnout still lingering from 2020 and expresses that frustration in "If Love Is All It Takes". The dreamy soundscapes and glossy vocals come together to create a truly intoxicating tune. Passionately singing, "I wanna make it through" that is a sentiment that we can all resonate with.
The Irish-Iranian artist music takes you on a stunning whirlwind, fusing electro, dance and new wave music. Sam R, the brainchild behind Glassio, takes on many creative roles. A singer, songwriter and also a producer he puts his all into each facet of the music process. That strong commitment to his craft is what makes him the blossoming talent he is today.
:: "Parity" – AKS ::
Few forms of love are stronger than a father's love for his child, and that's the level of devotion and power that radiates throughout AKS' new single "PARITY." The British rapper and producer explores generational differences – the ideas that divide us, and the ties that bind us – on his latest release, taken off his forthcoming third EP. An open letter to his son, "PARITY" is a heart-on-sleeve reflection on what it means to be a father: The success and the struggle, the humility and the pride.
Calculating all my losses,
Tryna gain some Ws,
I've been out here flying family colours,
Never thought you'd paint me as a prodigal,
It's been a struggle tryna level up,
Both in public and in solitude,
If I could leave my people anything,
At least be moments that are opportune!
"This one's been a labour of love from start to finish, and I've worn all the hats from producer to bringing about the visuals," AKS tells Atwood Magazine. "I wanted to explore generational differences, both the things that separate us from the generations that came before us and those points of commonality. Like, wanting the best for your kids is universal, right? 'Parity' song was born out of conversations I was having with other parents about the hopes and dreams that they had for their kids and the struggles they had with their parents."
"More and more I realised that many of the choices that we're making as parents are the same choices that our parents were faced with, and try as we might to step with our best foot forward and usher in a world, we'd be happy for them to inherit, some of those aspirations don't come to fruition. We're all learning on the job. Still, we pour out our best for them with the thought that the best of our yesterdays are the worst of their tomorrows."
Generational differences,
Makes love taste so sweet with some bitterness,
Compared to Pops we grew up with some privilege,
You know dem ones? (You know dem ones?)
Now I look at the life of the littlun,
It's funny how a little time can diminish things,
In a world that don't witness his innocence….uh!
I've got friends who are shackled to the ends we were trying to escape from,
The words that we sing, do they put the offspring in a better situation dawg?
It's been a year and a week since AKS released his last single, the anthem "Up & Up (Heaven's Above)," which itself was the artist's first offering in nearly half a decade. A spirited reminder to be our best selves and fight the good fight – welcomed as "a promise full of resolve and love," with "urgent vocals that shine brightest and boldest" – "Up & Up" began a new chapter in AKS' artistry that continues with "PARITY." This song is a moment of truth; a reckoning with everything his father went through, everything AKS has had to go through in his own life, and an acceptance – or rather, recognition – of all the things his son will have to face in his. "It's been a struggle tryna level up, both in public and in solitude," he sings, going on to reflect, "Generational differences, makes love taste so sweet with some bitterness. Compared to Pops we grew up with some privilege…"
Still…there's tough things that we've gotta ask,
Do you really want a white picket fence with a garden,
when your son's the only black kid in the class?
….Bars!
See I've been changing gradually, (gradually!)
I'm sorry if I don't embody the all of the dreams
that you had for me, (that you had for me!)
Ain't it mad how we haggle over trading peas for our sanity,
But no matter the price, we still have to eat off the salary
This is a smart song, and a poignant one. As a father, AKS has already found himself asking tough questions about his child's future. "PARITY" is surely the beginning of a longer conversation he is sure to be having for the next two decades, and beyond – and what a beautiful way to start things off. AKS' As Plane As Day: Departures & Arrivals EP is due out in 2022.
All these raps and analogies,
In my back there's a battery that's the anatomy,
We know pain, we know tragedy, Lord God,
They want art, let me paint them a gallery,
There's family factory settings we're deading to spare your kids eventualities,
if it's not profit on a balance sheet,
then pray our losses give 'em parity!
:: "Dance Myself to Death!" – Gabrielle Macafee ::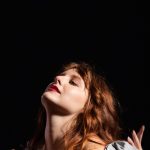 Gabrielle Macafee may not have an extensive songography just yet, but that does not mean she's not already making an inimitable impact. Macafee, who's based out of New York, only just released her debut single, "Apocalypse Rodeo," back in July, introducing herself with a peppy pop tune that sardonically tackles the paranoid condition of the Evangelical Church – something that was once familiar to the singer, but now feels foreign. "Apocalypse Radio" presented Macafee as a witty songwriter with a knack for a good pop hook, and her follow-up single, "Dance Myself to Death!" only further proves this.
"Dance Myself to Death!", released on October 19th, finds Macafee in a freer state of mind – or, at least, the illusion of a freer state of mind. "Dance Myself…" feels like escapism; escape from the throes of life, escape from a failed love, escape from oneself. "Dance Myself…" thus gives listeners the opportunity to break free with Macafee, allowing for a shared experience of carefreeness, even if that feeling is just temporary. While a shimmering pop gem in its production and with Macafee's sirenic vocals, the song's passionate lyricism hints at something deeper, a feeling that the entitled dancing is merely a ruse to abscond from reality, with the singer crooning in the chorus: "Now I'm dancing myself to death / to get the upper hand / on anyone who's broken my heart." While she is able to be as expressive as she wants to be, it may be a fake-it-til-you-make-it mentality – and that is perfectly okay.
"Dance Myself to Death!" grants Macafee the freedom to grow, to become the best version of herself yet. Macafee reminds us that it is okay to not be okay, that it is fine to fake it sometimes, and that while these feelings are temporary, they are still valid and important. Macafee's foray into pop music may just be beginning, but with two glittery pop gems under her belt, the future already seems bright for the songstress.
:: "Stronger" – Sage Bava ::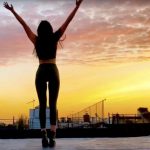 Delivering dark, alt folk at it's finest, New York artist Sage Bava gives us the beautiful and empowering "Stronger." Written as an anthem to pick the songwriter up when she's feeling down, the track speaks of all her amazing courage and fortitude, which has allowed her to continue fighting when times get tough. She shares, "Stronger was written in a time of unravelling of my mind of years of tightly wound coils of trauma, systemic beliefs and my own doubt and guilt." Providing an uplifting message of hope and aspiration, Bava encourages us to search for the light at the end of the tunnel.
Combining stunning dark folk melodies with an R&B groove and jazz flecks, "Stronger" feels like a summertime, Mediterranean song to warm us up in these colder months. Featuring Latin-inspired guitar riffs and buttery, velvet vocals, the artist whisks us away into a tropical paradise, helping us to forget any worries and see the beauty in life.
:: "Playing This Alone" – Meyru ::
NYC indie rockers Meyru have us swaying to and fro in a nostalgic reverie on their latest single. With guitar fuzz on high and hearts on their sleeves, "Playing This Alone" is an intimate outpouring of honesty and vulnerability dwelling in romance's dark depths.
"'Playing This Alone' was written about how relationships in your 20s can often feel like one big game," frontman Nic Grunewald tells Atwood Magazine. "Sometimes it feels like we're all just bending and changing for someone we want or wasting each others time just for fun. Hate that, but we all do it too. It's heavy hitting and written in a 6-8 time signature, which gives it a real 50s feel. Something we've done a few times on this album."
Between Grunewald's impassioned singing, the track's swinging groove, and its radiant lead guitar soloing, "Playing This Alone" feels like a mesh of Wilco and early Arctic Monkeys-meets-Grease. It's a fun and smoldering song: Romantic, soulful, and sweet.
"My favorite line has always been 'Do you still feel young? Or am I playing this game alone?'" Grunewald says. "Basically wondering if we're all still fooling around, or if I'm still the only one refusing to grow up."
Following Meyru's 2019 debut album Good to See You and last year's standalone single "At Some Point," "Playing This Alone" finds one of the city's hidden alternative / indie rock gems ready to rise through the noise, rise out of the rough, and shine.
:: Wildfire – Bo Baskoro  ::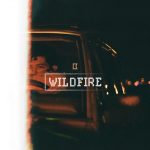 Discovering many emerging artists and their quality music via Atwood is consistently a pleasure; watching them blossom and develop in the long run, all the more so. Bo Baskoro is the latest to demonstrate that trend. I had the good fortune of premiering his moving single, "Close Enough," in the spring of 2020. Now, the better part of two years later, it's especially fulfilling to see him follow through with a complete body of work in the form of his first EP, Wildfire.
This record brings back "Close Enough," a track its author describes as "​​me taking responsibility for the mistakes I've made that separated me from someone I loved and the hurt I never wanted to cause." Wildfire includes an additional five tracks, including the more recent single, "The Color Blue," as well as "3:18 PM," which finds him venturing into spoken-word terrain. All throughout the record, the singer's powerful vocals and upbeat electro-pop production are on proud display, while we get a thorough lyrical chronicle of his rebound back from past ordeals, both romantic and health-related. If I was given plenty to admire when I reviewed one Bo Baskoro song last year, there's even more this time around, and that total will surely increase yet again once his debut LP sees the light of day.
:: if we turn to strangers – KIANA ::
Toronto R&B artist KIANA has just released her new EP, if we turn to strangers, touching on themes ranging from personal experiences, growth, love, heartbreak, nostalgia and curiosity. The honest and vulnerable five-track release allows listeners to look into a crystal ball, getting a glimpse at the future and all the possibilities that lie ahead. The Canadian singer shares, "As an overthinker, I always have so many different thoughts going through my head. Constantly thinking about the past, present and future all at the same time. This project is titled "if we turn to strangers", a perspective that looks into the future and wanders through all the possibilities of what could happen on the other side if two people who felt so much love for eachother never speak to each other again. It's ultimately a sad title, but it's probably the most common human thought and experience."
Taking inspiration from the likes of Jorja Smith and Amy Winehouse, the EP is soaked in soul, with KIANA's deep, compelling vocals gliding effortlessly atop smooth, minimalistic arrangements. Slow and steady beats, sensual, echoing synths and warm piano melodies reminiscent of Alicia Keys, KIANA ignites a fire of passion and retrospection. Setting the tone for listeners to reflect on their own lives, we follow the songwriter on her journey through different emotions, confronting feelings which we have previously avoided.
:: "Memory into Error"- Fischer King ::
Have you ever heard a family member tell the same story over and over, but each time it comes out a little differently. The human memory can be a funny thing. Sometimes those exaggerations we spin become our new reality. Fischer King's "Memory Into Error" explores this concept. His bold, intricate electro arrangements make the track so hypnotizing. The soulful vocals paired with that vibrant landscape create a completely addictive combination. The visuals are equally as powerful with shadowed lines across his face, pulsating brain waves and glowing hues of blue and pink.
Fischer King is a Los Angeles based producer and composer known for his daring alternative pop. Influenced by talents such as Nine Inch Nails, his edgy sound really soars. "Memory Into Error" exudes that same exhilarating style. He reveals, "In a broad sense it's about how things slip away – time, people, life – both in a literal sense, and the way you feel about them. But more specifically, it's about how deeply malleable human memory is. It's not a photograph or a recording."
:: "She Knows It" – Maggie Lindemann ::
An angsty alternative outpouring full of feverish passion and intimate desire, "She Knows It" is as intense as they come. Maggie Lindemann's searing first single since January's debut EP PARANOIA finds the emo-punk singer/songwriter spilling her guts with roaring energy:
I like a girl that's got a boyfriend
Can't seem to get her out of my head
She knows it should be me in her bed
ya she knows it, she knows it, she knows it
I think I'm in love, you're my like my twin flame
You and I we're perfectly aligned, it drives me insane
That he gets to call you mine, when he don't get your brain
Like I do, ya
Guitars roar and drums churn around Lindemann's vocals, bringing to mind everyone from Paramore and Avril Lavigne, to My Chemical Romance and Evanescence. An energetic pop song dressed in dynamic rock clothes, "She Knows It" is infectiously catchy and forever forward-moving.
As the artist explains, this song is pretty literal and no-holds-barred. "A couple years ago I liked this girl who had a boyfriend, so this year while working on my album I decided to write a song about exactly that," Lindemann tells Atwood Magazine, laughing. "She would confide in me about how shitty he was and say and do things that would kind of lead me on but then tell me she didn't 'mean it like that'… She would flirt with me and do things so I knew it was mutual, but then would make it seem like it was all one-sided, but me and my friends all knew the truth. So I said 'f*** it! Imma write about it – and I know lot of wlw can relate."
It's like Ecstasy
When you're next to me
Think that you should leave him
And stay with me
I like a girl that's got a boyfriend
Can't seem to get her out of my head
She knows it should be me in her bed
Ya she knows it, she knows it, she knows it
"She Knows It" burns with a familiar feeling: The knowledge that your desires are likely to remain a fantasy – that the narrator won't see this particular dream come true. Unfortunately our heads and our hearts don't operate on the same wavelength, and knowing something to be true in your head doesn't translate into a pacified heart. That's what makes Lindemann's emotions so easily relatable: That longing for what you can't have is a tale as old as time.
— — — —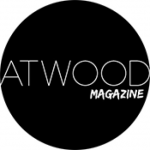 :: Weekly Roundup ::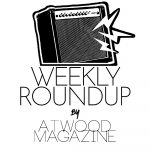 ---
:: This Week's Features ::
---