Every Friday, Atwood Magazine's staff share what they've been listening to that week – a song, an album, an artist – whatever's been having an impact on them, in the moment.
This week's weekly roundup features music by Sunnbrella, Dua Lipa & Megan Thee Stallion, .wavrunner, Lizzy Dutton, Cristóvam, Onyda, Free Daggers, JANOS, Punctual, and Thomas DaVinci & Stewart Hidalgo!
•• •• •• ••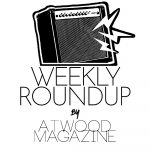 :: "Fever Dream" – Sunnbrella ::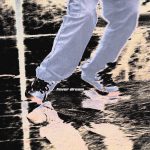 I don't know exactly what it is about Sunnbrella's new song – actually, I do – but the second I heard "Fever Dream" I was transported back to the late '90s and early 2000s, where I spent my youth tolerating the music I heard on mainstream radio (and digging into my parents' LPs and cassettes from the '70s and '80s). Most of the songs on those stations (cough Z100 cough) went in one ear and out the other – I could respect or appreciate a good pop song, but that didn't necessarily mean I had to "like" it – but every now and then, I would hear a crossover from the alternative universe: Something ambient or crunchy, perhaps with electric guitars drenched in reverb, or vocals that weren't overproduced to some fantastical, idealized state of "pop perfection." Songs from bands like Oasis, Blur, Radiohead, The Smashing Pumpkins, Goo Goo Dolls – these were my first taste of contemporary alternative, and they opened my eyes and ears to a brand new world of sonic wonder.
"Fever Dream" brings all these emotions rushing back to me, in nostalgia-tinted waves of musical discovery and excitement. The project of Prague-born, London-based David Zbirka, Sunnbrella was founded in 2018 and first served as a lo-fi bedroom pop project. In the wake of 2019's debut EP Wanted Time, Zbirka has spent the past two years releasing a scattering of standalone singles full of verve, passion, and zeal: His last release, "Pauline," carries an especially energizing punch – as, of course, does the more sun-soaked and ambient "Fever Dream."
And tonight I feel the way
Of a heart that's not afraid
So won't y'a
Turn it up
Turn it up and let me dance all night
Turn it up cause now I'm letting go
Turn it up
Turn it up and would you hit the lights
Turn it up
No I'm not going home
"'Fever Dream' is about feeling yourself for the first time in a long time," Sunnbrella explains. "It's about embracing the night at a club or a party instead of standing in the corner on your phone. It's about overcoming your fear of the dancefloor and talking to strangers. I thought of it as "dream rave" at the time that I wrote it, as I was listening to a lot of 90's dance music. Lots and lots of Chemical Brothers, Prodigy and even trancy stuff like Children by Robert Miles – on top of the more obvious influences and inspirations that people might pick up on when listening to the song."
"I was going out a lot more than usual at the time and learning to have more fun when doing so," he adds. "I think there's a melancholy to the song, the idea that this feeling won't last forever, which often lingers in the back of my mind whenever I'm having a good time. Just because you're feeling blue doesn't mean you can't get down."
Alternative music, in my experience, isn't often "happy" – or rather, a lot of artists in this umbrella space tend not to write in such a one-dimensional fashion, or they're either unable to, or tend not to allow themselves to feel happiness (someone please feel free to call me on this). "Fever Dream" is multi-dimensional in that it conveys euphoria alongside a lingering sadness, and if you let it, it will whisk you into a fever dream of your very own. Exceptionally immersive and unapologetically dramatic, this is the kind of track that longs to be played on repeat – just so you can stay and dwell in its world a little longer.
:: "Sweetest Pie" – Dua Lipa & Megan Thee Stallion ::
Getting embraced by American audiences is a surefire sign that a British musician is on the rise (check out the 58-year-old evidence here). Dua Lipa has been proving that much with every step and turn lately. On top of wrapping up the wildly successful North American leg of her Future Nostalgia (which I was fortunate enough to catch in Boston last month), the London songstress is keeping her hot streak of fiery collaborations with U.S. recording artists alive. Following "Prisoner" and several of the "Levitating" remixes, her hot new collaboration with Megan Thee Stallion, "Sweetest Pie," adds to that collection in scintillating style.
"I'm driving, you just lay back," Dua sings in the chorus (it's kind of hard to take her word for it after watching the "Prisoner" video, but so be it). "I might just give you a bite of the sweetest pie." If you're confused by what that means (unlikely), you won't be after Megan drops in with her ever-explicit, ever-sassy bars. "I got cake and I know he want a slice," the Houston rap star declares. "That Hansel and Gretel, let him eat me up." Ms. Stallion has long demonstrated a knack for balancing raunchiness and melody, going back to her Good News days, and it's great to see her pull off the feat again with Ms. Lipa's assistance. For what it's worth, the jungle-set music video (reminiscent of Nicki Minaj's "Anaconda" to some extent) is definitely worth checking out, as well, simply for the thrill of seeing the two extend their steamy studio chemistry onscreen.
:: "Camera Shy" – .wavrunner ::
With March being women's history month .wavrunner craft the perfect release. Their single "Camera Shy" raises up females with the aim of making them feel secure in their own skin. This rhythmic, feel-good anthem is sure to pump you up with colorful synths and charismatic vocals. They are known for their fun and upbeat tracks and this piece is no different. The trio reveals, "we wanted to write a light hearted song to make females feel confident. And dance while they're at it! We wanted to uplift girls, and make them feel as special as they truly are."
The infectious threesome consists of Jack Wesley, younger brother JJ and Griff. Jack (lead vocals), Griff (co-vocalist) and JJ (beats and arrangements). Their tongue in cheek lyrics and undeniable passion provide the ideal combination. That enormous drive can be felt within this song. "Camera Shy" possesses chill, sunny vibes, here just in time for spring and summer.
:: "Lullaby" – Lizzy Dutton ::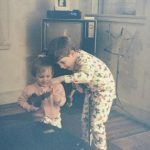 True to its name, Lizzy Dutton's debut single is a sweet and gentle "Lullaby" that soothes the heart as it stirs the soul. The Oakland-based singer/songwriter and multi-instrumentalist introduces herself through warm and wondrous folk textures, immersing the ears in a vivid yet tempered array of lilting acoustic guitars, radiant pedal steel, elegant violins, and her own lush, tender vocals. Beyond these rich and tranquilizing songs, "Lullaby" sees Dutton dwelling in the depths of grief and impermanence: The entire song is, in a way, an attempt at acceptance of our inherently transient nature and life's innate fragility. Dutton could be singing to herself, but it feels like she's singing to us – in compassionate, hushed, and settling tones, the way a parent might speak to their child:
it's okay to say
goodnight, goodnight
it's okay to say how you feel
know the mystery inside is just as real
it's okay to save
satchels for another time
they'll open themselves up
when the moment's right
it's okay to say
goodbye, goodbye
goodnight
Dutton herself shares that she procrastinates going to sleep almost every night; I often do much the same. Considering March is National Sleep Awareness Month, this particular "Lullaby" couldn't have come at a better time.
"At the time I wrote the song, I was reading Stephen Jenkinson's book, Die Wise, which is about death and our cultural avoidance of it," Dutton tells Atwood Magazine. "The book made me consider my relationship to endings. Our cultural infatuation with putting off something inevitable is kind of astounding. In retrospect, it's easy to see I was also in the process of grieving old wounds when I wrote this song. I needed to write something to tell myself that it's okay to let go."
At nearly two minutes in length, "Lullaby" is itself a transient being: Here and gone in a flash. Yet what it leaves in its absence is the musical equivalent of a big, comforting hug – the kind that wraps around us like a blanket in cold weather. Lizzy Dutton may just be getting started, yet this song makes it feel like she's known us – and we, in turn, have known her – for years.
:: "Golden Days" – Cristóvam ::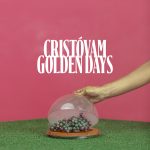 Portuguese singer/songwriter Cristóvam recently released yet another charming single "Golden Days," adding to his library of feel-good anthems. Known for creating pure and organic songs which radiate positivity, the artist allows us to experience just a glimpse of what it's like to live amidst the stunning Azores islands. His music is a sonic reflection of his surroundings – raw, simple and not flawed by an excess of human interference. Singing about the joy of being young and carefree, the songwriter shares, "I think there's a beautiful parallelism between Spring and youth and I'm hoping that we captured some of it in this song."
Bringing nostalgic flashes of Forever So by Australian band Husky, Cristóvam's warm, soft and all-encompassing vocals wrap you up like a blanket, transporting you to a safe space. With sunny hues and rolling drums, he concocts a dreamy atmosphere, allowing your mind to wander off into an idyllic place "under violet skies" and with "flowers in your hair."
:: "Waitress" – Onyda ::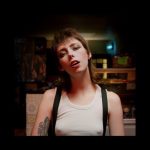 I have never heard someone implode in such slow motion in song. The latest single taken from Onyda's forthcoming debut EP, "Waitress" smolders with a burning fever as the Stoke-based artist, born Shae Rhiannon, dwells in the throes of their own creation. "Waitress" is a reflective reckoning; or as I like to call it, a "tender tempest": Soft and cool, yet bursting with raw feeling and rife with a kind of tension that never gets released. Imagine a tea kettle that keeps coming close to boil, but the whistle never quite comes. Rather than come to a dynamic eruption of fervor, Onyda exhausts themself in a quieter and more subdued letting-go. The result is a song that floods the senses with a tremendous and relentless – and let me add, insatiable – emotional weight. It hurts so good.
Jaded heart of mine,
May you go to the dark side.
Now I'm an evil bitch,
He can take every bit of it.
Now I love the way I talk,
And I love the way I am,
But I'm starting to belong,
To someone else's woman.
"This song is a very literal account of a very messy and traumatic time in my life that I would not like to repeat, however good the song that came out of it is," Onyda explains. "It took me three years to write this, [and] at the time I was good for nothing, except maybe partying. Honestly, I had no idea who I was, I had very low self esteem and I was in a bad relationship, I was coming to terms with my sexuality, I was drinking a lot… it was absolute chaos and I loved it."
"Living through chaos means you don't have to take responsibility for yourself, you can just jump from one drama to the next, there's a freedom in that. Not a very sustainable freedom, you'll have to go to therapy eventually, but it's fun for a time."
Few artists can control their own life's chaos, let alone convey it thoughtfully and prudently in song. The result of damage and to some extent, recovery, "Waitress" is a truly spirited, subtle reverie – and the perfect introduction to an exciting artistry blossoming before our very ears. Akin to artists like Reb Fountain and perhaps Laura Stevenson, Onyda is a cinematic, poetic storyteller weaving wondrous worlds of sound backed by profoundly intense emotions and reflections. I, for one, cannot wait to hear where they take me next.
:: "Bobby, Don't Blink"- Free Daggers ::
During the pandemic there were people who were deeply concerned with the state of the world and others who could care less. Free Daggers' "Bobby, Don't Blink" focuses on the apathy much of society displayed. With relaxed, jazzy instrumentation and smooth vocals you can sense that deep indifference.
Indie pop/rock project Free Daggers is led by songwriter & producer Nic Hanson. The London/Philadelphia group crafts chill jams with a silky, suave nature, and their strong passion for the arts shines through in every release. Their laid-back style has gained them many fans, and this new single possesses that same easy-going charm.
:: "JUICEBOX" – JANOS ::
Scandinavian band JANOS know how to start a party and their latest single "JUICEBOX" is demonstrative of that. Bursting with color and pizzazz, their music is uplifting, fueled with dance-worthy melodies and fast-paced beats.
The relatable song touches on the unavoidable urges to do things you shouldn't be doing, with the songwriter sharing, "Lyrically I tried to express that inner struggle of good vs bad in a way. I think the word for it is cognitive dissonance. You get opportunities to act in a certain way and give in to temptations but you know it's not gonna do you good." Emphasizing that party lifestyle, the sparkly track is the ultimate Scandi-pop anthem, certain to get you up off your feet and put a smile on your face!
:: "Do It All Again" – Punctual ft. Jordan Shaw ::
"We'll do it all again when all the lights go down till we both pass out, then we come back round," English singer Jordan Shaw croons over a lively electronica beat concocted by his countrymen Will Lansley and John Morgan, who are known collectively as "Punctual." This ode to partying hard– featuring an interpolation of "Smaltown Boy," a 1984 hit by synthpop trio Bronski Beat– has, like many recent singles of such nature, been fueled by a desire to enact that unalienable right once more, after having been alienated from it for far too long as of late.
"We wrote the track whilst looking forward to post-pandemic life and being able to party freely again!" Will & John said of this song. "This has been a crazy couple of years and we really wanted to write a song that encapsulated the feeling. We also really love Jordan's voice and have wanted to do a tune with him for a while, so we are super excited to have this one out."
It's a great creative triumph for the duo, who've been at each other's sides since their days at the University of Bristol and their earliest EDM collaborations, starting with their 2016 joint single release, "Eva & Fix." They've managed to achieve some high-profile collaborations over the ensuing years, the highest of them all likely being Jason Derulo, for whom they produced last year's "Acapulco." But for now, they're focused on increasing their own stockpile. Another club-oriented single, "We Could Have Had It All," is scheduled for release in early April, and their debut EP on their new label, Monstercat, will follow suit shortly thereafter. When it comes to steadily delivering more infectious electronica, you can expect this duo to live up to its name.
:: "Show You Off" – Thomas DaVinci x Stewart Hidalgo ::
There's something so innocent about the premise of "Show You Off": Thomas DaVinci and Stewart Hidalgo's new song is a radiant expression of devotion and desire, romance and respect. "I just want to show you off to my friends," we hear at the top, DaVinci's singing voice soaring over Hidalgo's woozy R&B grooves.
Released in mid-February, "Show You Off" was not only a timely track for Valentine's Day, but it also serves as the lead single off the pair's forthcoming collaborative EP, Useless Thoughts (set to release later this year).  "What inspired our collaboration was a mutual friend, Chris Ruckus, bringing us together via Instagram," Thomas Da Vinci explains. "Initially we were to do one song but that one song was so good we decided to make it an EP. The way this one came together was real organic and not forced – not to mention, we did it at the peak of a pandemic all while remaining on opposite sides of the country. We've also both suffered losses and were still able to breakthrough without breaking down."
"The narrative of this project is a love letter to something or someone a person is passionate about," he adds. "Openly expressing emotions that would be hard to communicate through an everyday conversation with the intent to be understood. Personally this is my message in a bottle to music." We hear this love channeled purely throughout "Show You Off":
No face. No case,
First place on your worst day,
No fake. Dumb cake.
Most hate at the work place,
Sweatpants. Hair tied,
Face dry still the prettiest thing alive,
My my my,
Can't believe that you're mine no lie,
Cause I ain't worth it you too perfect,
How you put up with me,
How you searching through my surface,
and still Love me for me,
I reciprocate the energy,
Your best is what I'll always see,
You said to move in silence,
But I'll climb the highest mountain singing.
For those who love being in love, this song's an intoxicating celebration.
— — — —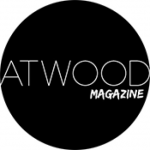 :: Weekly Roundup ::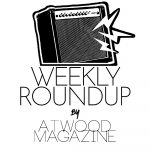 ---
:: This Week's Features ::
---