With the massive Idaho-based Treefort Music Fest upon us, Atwood Magazine compiled a list of to-do's and must-sees in honor of the festival's 10th year celebration.
by Sophie Prettyman-Beauchamp & Ben Niesen
---
Boise's Treefort Music Fest prides itself on being a festival for everyone, and they are pulling out all the stops for their 10th anniversary.
This year's installment boasts a lineup of 462 artists from around the world who will play 30 different stages across the downtown area, but music isn't all they've got in store.
From yoga to drag to family activities, there really is a little something for everyone – it's a Choose Your Own Adventure where boredom is out of the question.
Below are some solid reasons to get pumped for Treefort, along with some highlights and events you'll want to include in your own itinerary. Happy festival-going!
10 Things To Look Forward to at Treefort 10
1. The Headliners are Legendary
While hometown heroes Built to Spill are an always-exciting Treefort staple, the additions of alt-rock icons Kim Gordon and Guided by Voices to the top of the bill sweeten the deal tenfold. Zamrock forefathers W.I.T.C.H. are back in action and bringing their '70s psychedelia to a new generation, all the way from Zambia. For a truly wild show and a taste of today's contemporary rock royalty, catch the ever-beloved and always raucous Osees and ska-punk king Jeff Rosenstock.
2. Indie Artists, Indie Artists Everywhere
Treefort's stated goal has always been to spotlight independent artists. Whether icons or new artists finding their footing, the sheer size of the bill means that you can always find your next indie obsession. Sensations not to miss at the main stage include Snail Mail, Indigo de Souza, Deerhoof, Acid Tongue, Durand Jones & The Indications, and Shannon and the Clams.
But don't let the main stage limit your Treefort experience! Electronic duo Magdalena Bay will be dancing at the Egyptian Theatre; avant-garde indie rocker Ryley Walker will be playing at Boise's famed Neurolux, El Korah Shrine and Sanctuary; and the riotous Smokey Brights will be blowing the roof of The Olympic.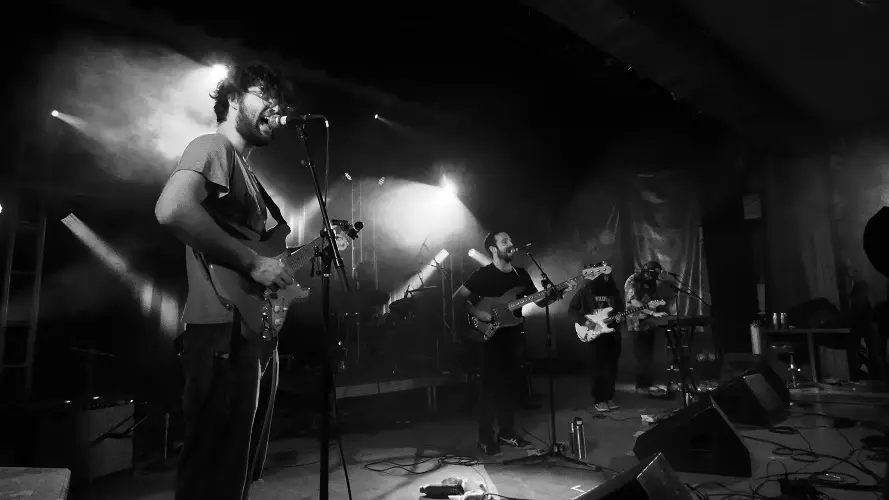 3. All About The Forts
Aside from the music, there's plenty of entertainment at the various eclectic forts. Alefort opens on Thursday, ready to serve as many drinks as can be offered by Boise's illustrious craft breweries. Aspiring writers can attend Storyfort events to find their next inspiration and bulldoze through writer's block. Movie buffs can catch prime short film programming at Filmfort, which runs alongside Treefort as a standalone event showcasing independent filmmakers from around the country. Artfort will be hosting multimedia and performance art as well as mural painting events around the city, as well. Fans of ballet should be sure to catch Ballet 22 at the Egyptian Theatre.
If you're looking to get pumped up, Skatefort will be running all week, with local skateboarders, roller skaters and bikers ready to show off their skills. If you're looking to relax, Yogafort will be hosting mindfulness sessions to stretch your body, mind and soul. Finally, for those who love nightlife pageantry, Dragfort will be presenting drag shows at The Balcony on 8th Street, not to mention runway parties at the Main Stage and Alefort. They will be hosting events to build connections between and highlight talent across the Treasure Valley's LGBTQ+ community.
4. Music Talks For The Inquiring Mind
Treefort is not just for patrons who want to watch live music, but for the people who make it as well! Music Talks are ways for artists to explore the nitty-gritty and often undiscussed parts of the music industry. Artists still early in their career and unsure of how to create their own brand can attend music talks hosted by independent musicians Mark Hadley and Dresage about recording their own music, or catch a discussion with the National Independent Venue Association. Additionally, Terra Lopez will be hosting REAL TALK with Backline to discuss mental health in the music industry, creating a space to open up and converse with colleagues.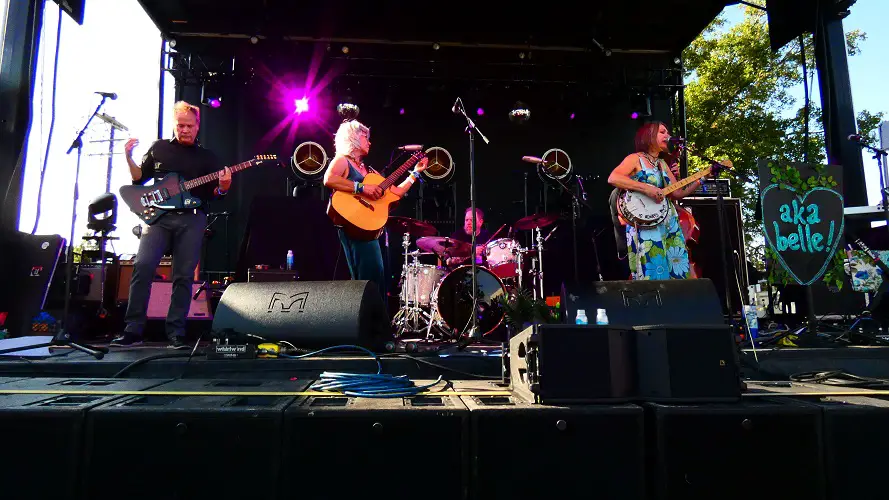 5. Hack The World
Are you really into technology? From throwing a weeklong LAN party to hosting events and workshops to learn more about 3D printing, lock picking, cybersecurity, streaming, the Metaverse and social media trends, Hackfort is the place to be if you want to expand your knowledge and skills in the virtual world. For those looking for an immersive experience, be sure to catch the VR1 Arena Scale Experience at the Boise Centre and play one-on-one with your friends to find out who is king of the hill. VR1 will be running all week from 1-4pm.
6. Stay Out Past Your Bedtime
The fun keeps going 'til way after dark! Dance the night away to DJ sets by Chong the Nomad, Jax Anderson, Rituals of Mine, and more. Rapper bbymutha's Saturday night show at Reef is another set that is sure to be a party. For mosh pit-seekers, bands such as The Macks, Lightning Bolt, and The Nude Party will also be rockin' into the wee morning hours.
7. Venue-Hop Your Way Through Boise
While the main stage is the hub of the festival's goings-on, there are plenty of local venues and businesses hosting performances around town worth catching. As you bounce between stages, you'll take in local art like Dreyfus's murals, or perhaps find yourself wandering through Freak Alley. We anticipate some of the most crucial sets of the week going down at Neurolux, El Korah Shrine, Linen Building, and The Shredder, a few of our favorite venues from our time at Treefort 9 last year. Make sure to stop by Skatefort for some killer outdoor gigs and a uniquely gnarly show experience.
8. Savor The Local Flavors
AleFort is the go-to spot to try local craft beers and wines, along with specially curated cocktails. Don't miss Dragfort Brunch (mimosas and delicious local eats) on Sunday.
When you think of Idaho, the first thing you probably think about are the potatoes. You can't go wrong with anything potato-based, but Boise Fry Company is especially worth your while.
Stop by Guru Donuts for gourmet donuts and local coffee, stay for Storyfort
For a more upscale dining and tasting experience, visit KIN, which Michelle Zauner shouted out during her set as Japanese Breakfast last year. Treefort passholders can grab hot noodles and cold beverages during the weekend of the festival.
Walk over to the Basque Block on Wednesday or Friday at noon, and you're sure to catch the wonderful aromas of fresh paella cooking on The Basque Market patio. Come early before it sells out.
9. We All Deserve A Second Chance (Show)
With so many artists playing Treefort, it's inevitable that you will run into a scheduling conflict, so the Treefort team has made it easier by scheduling some Second Chance Shows. Attendees will be glad to know legends like Guided By Voices and Built To Spill and new kids on the block such as Geese and Ghost Funk Orchestra will be playing multiple sets across the weekend. We're particularly looking forward to catching The Ophelias, Hillfolk Noir, Blushh, Ducks Ltd and Pink Fuzz.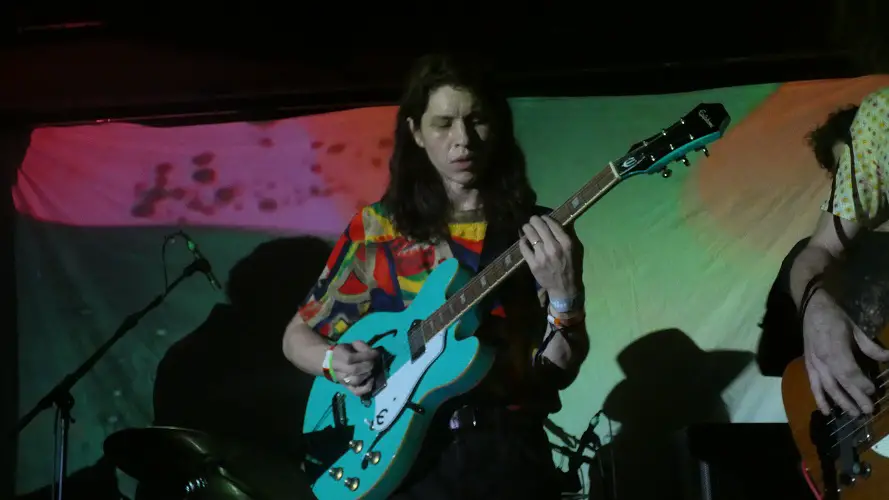 10. Discovery Is Always Right Around the Corner
With such a gargantuan bill, it's impossible not to stumble across at least a few new favorite artists. Take in the sounds of local Boise acts like Blood Lemon, Afrosonics, Barn, and winterforever. There are also plenty of fantastic out-of-towners to familiarize yourself with, such as Kari Faux, Men I Trust, and The Regrettes. Treefort has also invited artists from even further out of town. Some international artists to spend time with include Genesis Owusu, Snotty Nose Rez Kids, Isla De Caras, and Mint Field.
— —
For more information on TF10 schedules, venues, programming, and more, you can visit the Treefort website or download the app on your mobile device.
— — — —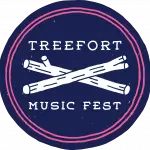 ? © Ben Niesen
:: Stream Treefort 2022 ::
---