Every Friday, Atwood Magazine's staff share what they've been listening to that week – a song, an album, an artist – whatever's been having an impact on them, in the moment.
This week's weekly roundup features music by Ogi, Haru Nemuri, Beharie, Taylor Swift, POESY, Alysia Kraft, R. Flex, Milk Jennings, Lisa Wright, and Jet City Sports Club!
•• •• •• ••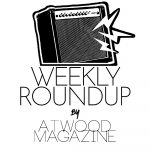 ---
:: Monologues – Ogi ::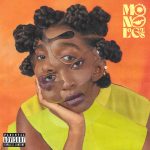 Tender, stirring, and stunningly soulful, Ogi's debut EP Monologues is an absolutely enchanting set of dreamy, intimate R&B-tinged serenades. Produced by the legendary No I.D., the Chicago singer/songwriter's formal introduction to the world, released May 5 via Atlantic Records, sets a high bar musically and lyrically. Ogi's vocals melt like butter over smoldering, smooth instruments, and whether she's wearing her heart on her sleeve or pouring raw emotions out in a confessional moment of truth, her songs never fail to soar, stir, and light a fire deep inside.
"These songs are my outlet to say what I really felt about something but didn't say because my feelings didn't fit the script," Ogi explains. "I was afraid of looking cocky or unruly ('Looker') or being overly resentful ('Bitter') or too apathetic ('Let Me Go') or being too affectionate ('IKYK'). These are performances of songs by a person who feels like she's performed all her life. How meta. The most relatable thing about my experience is that I tried to be something that I'm not to fall in line with an internalized notion of myself. In other words, I performed the expectations that I was given. And everyone can relate to forgoing the fullest expression of themselves for the sake of the crowd – the audience. But now I'm putting myself display and staging those thoughts I never intended for people to hear. We love radical (maybe too specific) honesty."
Preceded by the singles "I Got It" and "Envy" (released this February and March, respectively), Monologues is a six-track conversation between the artist and her audience. The moody, harmony-rich "Let Me Go" sets the scene with a bevy of soft multi-tracked vocals and a plea for release that can't help but lure listeners in. Ogi goes on to dazzle the ears and mesmerize the heart for 21 very special minutes, ultimately concluding with the achingly impassioned "IKYK," a soaring ballad packed with organ- and brass-fueled passion, camaraderie, togetherness, and loving care. "But when all of the work is through, I know that you will shine," Ogi sings. "Why would you go alone in light of what's going on? Don't do this on your own, 'cause I been here all along."
You don't need to doubt it
You won't be without
The best team
A family, you and me
Don't care whose about it
You can't lose 'cause we're the best team
We won't leave you guessing
Ogi ends her EP on a high note, and yet it doesn't feel anything like a goodbye: If anything, this entire record is one long and lovely hello to the world. We wouldn't have it any other way.
:: Shunka Ryougen – Haru Nemuri ::
Haru Nemuri, the stage name of Haruna Kimishima, self-described "poetry rapper" delivered one of the most singular albums of 2022 thus far with her Shunka Ryougen, her first full album since 2018 (though punctuated with 2020's heartfelt and crystalline EP Lovetheism). Shunka Ryougen at once sounds of apocalypse and rebirth, as on "Déconstruction." The track begins with Kimishima's breathless and heady poetics only to erupt into libidinal catharsis, "Deconstruct all, ratta wowowow," a metropolitan skyline exploding at the end of the Fight Club she references earlier in the song (a reference that plays far better outside the sweaty halls of college dorms).
Kimishima's music reflects deconstruction itself more strikingly than anything. Some songs have shades of j-pop, but Haru Nemuri is far more an art rock project, Kimishima throwing herself into performance with rattling abandon. On "Kick in the World (déconstructed)," she howls with more passion than most punks, sing-raps, (in translation) "There're not any flowers in my secret garden/It's filled with various precious stones, the color of which my mom cannot acknowledge," with a mind sharp for metaphor somehow intangible and evocative and imperceptibly wistful.
There is a self-possessed earnestness in Haru Nemuri's music, though that isn't to say she's humorless, just that she doesn't affect the now-bland sneering irony of her contemporaries. Her anger erupts, her voice trembles with melancholy, yet through it all she insists on love. When she finally gushes, "how beautiful life is," on "Ikiru," you sense she's earned it.
:: "Simple Mistake" – Beharie ::
Listening to the soulful sounds of Norwegian artist Beharie is like the sonic equivalent of liquid gold. Warm, buttery and totally intoxicating, his new single "Simple Mistake" is the perfect example of the type of magic he can create. With a steady beat, Beharie acts as a bandaid for life's ups and downs, as his laid-back, easygoing sound lifts you up and wraps you in cotton wool.
"Simple Mistake" speaks about wearing those rose-tinted glasses when it comes to dating and avoiding the inevitable demise as a way to avoid the pain. His soothing indie-soul melodies set the backdrop for his velvet vocals, as jangly guitars and vintage tones build into the ultimate feel-good chorus that will stay in your head all day long! The Oslo artist (AKA Christian Beharie) manages to put a spin on a more somber narrative as he shares, "It's inspired by stories and feelings from my own personal life. And mostly by the more melancholic side of the story."
:: "Still Breathing"- POESY ::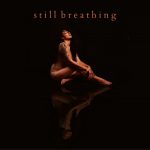 With the COVID-19 pandemic, we have dealt with so much hardship and grief. Some have handled it better than others, but all of us have had to heal. POESY's single "Still Breathing" is undeniably relevant as it is a narration of pushing ahead after a difficult period. Her piercing vocals soar over edgy alt-rock arrangements to create an empowering piece. She boldly states, "cause you're nothing, and I'm still breathing."
Sarah Botelho is the brainchild behind POESY. Known for her drum-driven style, her sound hits hard. She catapulted into stardom after appearing on the first season of Canadian music competition show, THE LAUNCH. Her music perfectly pairs her deep life experiences with inspiration from novels she has read, and in "Still Breathing," she creates a space we can all relate to and take solace in.
:: "Little River" – Alysia Kraft ::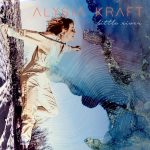 An inspiring song of taking control of your life, embracing change, and becoming the person you want to be, Alysia Kraft's "Little River" is a tidal wave of emotion and sound alike. Already a mainstay of Colorado's music scene through her work in bands like Whippoorwill and The Patti Fiasco, Kraft debuted her solo artistry earlier this year with the stunningly intimate and beautifully ethereal acoustic(ish) ballad "Cold Mountain." Released in mid-April, "Little River" is an enchanting sophomore follow-up, and one whose immersive alternative and indie rock leanings only further cement Kraft as an artist worth paying close attention to over the coming months.
"'Little River' feels like a classic in the making. A driving outpouring of tension releases through emotionally charged vocal lines brimming with heartfelt poetry. Within Kraft's invitation for personal transformation, however, is a harrowing tale of a near-death experience that shook her to the core, and set her down the course she's on today.
"The short story of this song is – I almost drowned in the river by my parent's ranch in the summer of 2020," Kraft explains. "It was a freak accident. The railing snapped on a bridge I was standing on and I was instantly tossed into a very high, very debris-choked river raging with freshly thawed spring snow. I got trapped beneath a debris pile for what felt like forever and then pushed beneath it by the current right as I about to lose consciousness."
"Following that, I got help to work through some PTSD and my therapist wisely said, "you can choose what you want to leave in that river now." That was the catalyst to start leaving behind what no longer serves me and to let myself be fluid and changing and changed by experiences instead of holding so tightly to what is known and what has been. The river changes every minute – it's never the same river – and this song this song is about the personal liberation that comes with staying inside the stream of life and experiencing change and reinvention and possibility inside yourself while breaking cycles that keep you stuck in one place."
"Little River" is a kind name for the massive things that can all too easily shake the living daylights out of us. And yet, it's those parts of our lives that seem so innocent, that can be the most devastating. Kraft's song gives us pause, offering a fresh perspective via catchy, comforting music that drives us to rewrite who we are here and now; to manifest whatever changes we need to get by and be our best selves.
:: "This Love (Taylor's Version)" – Taylor Swift ::
Man oh man… this must mean that 1989 (Taylor's Version) must be swiftly on the way, right?! 🙂 There's plenty of cause for excitement right there– 1989 was arguably *the* blockbuster album of the 2010s, after all – and this past week it's been great to listen to this early snippet of it: a re-recording of "This Love."
Clear blue water
High tide came and brought you in
And I could go on and on, on and on, and I will
Skies grew darker
Currents swept you out again
And you were just gone and gone, gone and gone
It's interesting that Swift would produced this reimagined version of 1989 – an album that produced three #1 singles and an additional four popular hits – with a song that was never even released as a single at all. This might be her way to draw more attention to the album cuts, all of which were strong on this record. Anyways, as with the past "T.V.s", it's an awesome old-meet-new exercise to hear Swift return to her past records and once again do them justice, especially with more mature vocals. The soothing and absorbing "This Love," bolstered by Nathan Chapman's ever-stellar country-pop production, is hopefully a testament for what's in store once the accompanying album sees the light of day.
In silent screams
In wildest dreams
I never dreamed of this
This love is good, this love is bad
This love is alive back from the dead
These hands had to let it go free, and
This love came back to me
:: FLEX WITH BENEFITS – R. Flex  ::
Toronto R&B artist R. Flex has the perfect party playlist for you. Their new EP, FLEX WITH BENEFITS is certain to raise the roof, brimming with upbeat, dance-worthy melodies, fast-paced beats and kaleidoscopic synths, the six-track release delivers anthem after anthem. The Canadian artist has without doubt succeeded in delivering music to make people feel-good. The addictive nature to their music will keep you coming back for more, as R. Flex shares tracks such as "Too Late," "4U" and "La La Land" – all of which vibrate with colorful synths which ascend alongside iridescent vocals demonstrating an insanely impressive range.
R. Flex allows listeners into their "Queertopia" with the new EP. They share, "​​The deeper I got into creating FLEX WITH BENEFITS, the more I wanted to exploit that feeling of queerness from the music to the visuals. I wanted traces of queerness all over the record. I wanted my queertopia." An irresistible blend of David Craig meets Mariah Carey, the EP gleams with a glorious mix of UK garage, pop, R&B and electronic, all fusing to create a dose of pure dopamine.
:: "Downtown" – Milk Jennings ::
"Baby I wanna dance 'til mornin' tonight, baby I wanna fight 'til your heart is fine," sings an impassioned Milk Jennings in his captivating third single. "Lately I've been lost in my mind, so meet me downtown tonight." A poignant romantic indie rock song of connection, togetherness, and dancing the night away, "Downtown" is a charming display love in its finest hour – albeit with an ever-present tinge of distance and longing. Taken from the artist's forthcoming debut album Sleep Talker (out June 3rd), the song sees Milk Jennings – the project of Seattle, Washington's Bryce Barsten – inhabiting the fuzzy, fervent sonic space in-between Bruce Springsteen, Lord Huron, and Del Water Gap. Psych-infused electric guitars reel and sizzle in a landscape bustling with radiant energy and achingly raw sincerity.
The bittersweet truth about this song is that, despite the narrator's desire to be together, "Downtown" only ever loves at a distance. He never gets the reunion he so passionately sings about and hopes for – and while this doesn't necessarily make Milk Jennings' plight tragic, it certainly gives this song an incredibly intimate emotional depth.
I'm comin' out to see ya'
I'm comin' to the war
And I'll pick you up
Swing you around
Downtown, downtown
Are you ready to dance the night away?
"I wanted to be cliché with the romance in 'Downtown,' because in truth, the song is coming from the lens of someone feeling depressed and distant in their relationship, and longing for those sweet and simple moments of romance and intimacy – but not having the energy, or will to make them happen," Jennings tells Atwood Magazine. "'Downtown' is a fantasy-land – a place far from reality, where you're able to dance the night away with your partner. 'And I'll pick you up, swing you around, Downtown.' The last words in the chorus are, 'Lately I've been lost in my mind. So meet me Downtown tonight.' It's romantic, sad, and hopeful all in one."
"This is one of the oldest songs on the album (written in early 2020 I think), and I worked with the incredible Sam Cohen (Kevin Morby, Alexandra Savior, Cass McCombs) on the track. He produced/mixed it (along with the whole album), and performed drums, bass and 12-string acoustic guitar. Sam is the best of the best."
From his slow-burning January debut "Head Talk" and March's soulful and smoldering "Raincoat" to "Downtown," Milk Jennings is well on his way to making a name for himself in the indie rock canon. His songs are catchy and cathartic – filled with tangible feelings and intangible sensations, all of which promise to add up to a debut album that will enchant the ears and soothe the soul. Sleep Talker, which Jennings himself calls "impulsive, spontaneous, and uninhibited," is set to release June 3rd.
:: "Ready Now"- Lisa Wright ::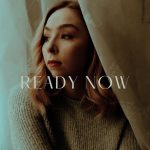 It takes a lot of bravery to bare your soul to someone. Being vulnerable can be scary. If you let a person fully in, they could easily break your heart. Lisa Wright explores the concept of the strength it takes to give all of yourself to love. With peaceful piano and silky, tender vocals she stunningly sings of the reluctance that comes with new relationships. The visuals are as poignant as the song itself. Through interpretive dance and soft sunlight the piece shines with its intricate delicacies.
Lisa Wright is an Essex based singer/songwriter concocting mesmerizing tracks that take us on an expressive journey. The genuine lyrical messages are her emotional liberation. Inspired by greats like Carole King and Sasha Sloan, she too has a way of connecting to listeners on a profound level.
:: "She Don't Need No One" – Jet City Sports Club ::
Jet City Sports Club's first single of 2022 (and seventh overall song release) is a radiant, refreshing ray of sweet sonic light. Released in mid-February, "She Don't Need No One" is a sun-soaked embrace of the independent spirit: With a can-do attitude and perseverant mindset – not to mention some rollicking beats and a rocking guitar solo – the Sydney, Australia band craft an invigorating experience that is as uplifting and dazzling as it is charmingly innocent and purely inspired.
"'She Don't Need No One' is a summer anthem about independence, self-assurance and love," Jet City Sports Club tell Atwood Magazine. "It is a laid back, airy indie song with a melancholic reflection of a personal relationship. It features one the band's now signature catchy choruses, which is an easy singalong from the first listen."
Consisting of Lilla Obradovic, Jack O'Connor, Sebastian de Haas, and Dominic Maher, Jet City Sports Club formed in mid-2020 and released their first single, "Bloodhounds," in December of that same year. The band went on to release their five-track debut EP September Sun in March 2021, inhabiting a buoyant, feverish indie pop sound that mixes the bubble and spark of Anteros and Alvvays with the sheer rock drive of artists like Angie McMahon and Jade Bird.
"She Don't Need No One" is a particularly full-bodied release from the band, and one that hints at great things to come as they blaze an undeniably bright trail through 2022.
— — — —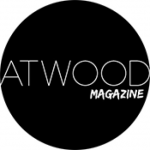 :: Weekly Roundup ::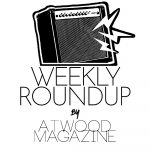 ---
:: This Week's Features ::
---