Atwood Magazine is excited to announce our newest column, Watts' Weekend Picks, a weekly playlist of songs curated to fit your weekend lifestyle. Whether you're getting ready to go out, driving on a long road trip, or cleaning your home, there's a song for you. In his latest column, Watts picks tunes from Tom Misch, Tiesto, and more. From turning up to hitting the gym, there's always a record for you!
---
:: Morning Vibes ::
Water Baby – Tom Misch ft. Loyle Carner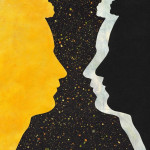 Recenty, I've been forgetting to play music when I wake up on a weekend morning. I've been jumping straight into a TV show or social media. I really should get back to a cup of coffee and a good record in the morning because when I remember to do it, I feel so relaxed and ready to tackle the weekend ahead. I'm actually looking forward to waking up Saturday and Sunday morning simply just to play this new song from the British rapping and singing, jazz sensation, Tom Misch.
I've been a huge fan of Tom Misch's for years. His trademark, deep, soulful, calming voice literally always sounds incredible over his upbeat, jazz instrumentals. The whole world is waiting for his new album, "Geography" to come out but until then, we're going to have to wait with this new single, "Water Baby," featuring a smooth opening rap verse from UK's own Loyle Carner. Between the jazzy percussion, relatable lyrics, and heartwarming tones, "Water Baby" is the blueprint for the perfect, weekend-morning tune. Grab your coffee, put down your phone, and let this song take you in to your weekend.
:: Gym Flow ::
BOOM – Tiesto, Gucci Mane & Sevenn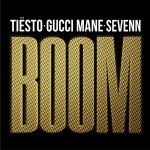 You don't have to go to the gym consistently to know a good gym song. Like I haven't had time to go work out lately but I still hear songs that would be perfect for hopping on the treadmill or weightlifting. Electronic legend, Tiesto, created a hype dance beat for Gucci Mane and Sevenn to both rap on. The song is appropriately called, "BOOM," which is also the noise you're going to make when you throw those weights back on the rack after your killer set, bro!
"BOOM" is your typical rap-over-a-dance-beat song but the difference here is that Tiesto actually put some effort into forming his instrumental around the voices of Gucci Mane and Sevenn. Between a fun vocal sample, wide claps, and confident lyrical flows, "BOOM" is a trap-rap infused, club song made for crushing your goals in the gym. To be completely transparent, I'm not sure if I'd ever listen to this song unless I was working out or ripping shots alone in my living room. It's loud, in-your-face, and simple enough for a workout, yet too simple for a party or driving song. Turn it up and rock out but make sure it's on your workout playlist; your abs will thank me later!
:: Windows Down ::
F**k Your Money – Elohim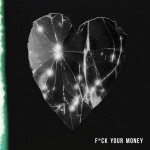 Who doesn't love a fun, sing-along song to accompany their long road trips? That song that comes on when you and your friend are looking to sing at the top of your lungs…I live for those tracks. Now, Elohim's "F**k Your Money" might take some time to learn but the hook and chorus are so catchy and infectious, it's going to be worth it when you're screaming it out on the interstate with your best friend.
The LA-based pop star has been making huge strides lately, collaborating with the EDM stars Louis The Child last year on their track, "Love Is Alive." This past week, Elohim dropped a personal song called, "F**k Your Money," which was written about how she grew up with little money but with lots of love from her family. She takes a bright approach to a difficult concept and finds a toy-like drop that accompanies her delicate vocals quite nicely. This is one of those records that is so well produced, it's almost impossible to get it out of your head. Put your windows down and join Elohim in screaming out, "I got love, f**k your money" this weekend.
:: Pre-Game ::
Guilt Trip – Julie Bergan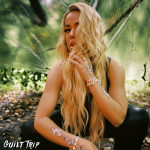 Okay I'm not even going to try and pretend this week that this choice wasn't influenced by what I think girls want to hear while they're getting ready to go out with their friends. When I heard this song last week, I immediately thought it should be played in Sephoras and Ultas around the world. This is the new single from the Oslo-based pop sensation, Julie Bergan; the song is called "Guilt Trip."
Julie Bergan, who dropped her debut album today (Feb 2nd), is a big name in Norway. Her soft, sensual voice is a classic example of Scandinavian vocal styles. Utilizing a Max Martin style of production, Bergan sings out the hook over a funky, minimalistic bass line. It's every girl's favorite new song and every honest man's guilty pleasure. Through simple and relatable lyrics, she sings of guilt tripping a guy back home with her after a night out. Ladies and fellas, turn this on the next time you're pre-gaming or getting dressed before going out with friends then show them the song and pretend like you found it yourself!
:: Lituation ::
Love N Hennessy – A.CHAL
Shout out to my Latino and Latina friends on this choice because they are obsessing over this new remix of a Spanish classic. Peruvian singer, A.CHAL, who bursted on to the scene last year with his first major album, "ON GAZ," just dropped an important collaboration that's going to put him at the top of his genre. Featuring a heavy verse from 2 Chainz and a Spanish verse from Nicky Jam, "Love N Hennessy" is a crazy tune to blast during the early hours of the morning when you're really feeling yourself and your friends.
A.CHAL dropped the original version of "Love N Hennessy" on his album last year and I even wrote about it for Atwood as a Today's Song article. Keeping the same reggaeton vibes and adding the vocals of 2 Chainz and Nicky Jam, A.CHAL takes the record to the ultimate pinnacle of excellence. Smooth, sexy, Spanglish lyrics make this record a great choice for that moment when everyone around you is drunk and grooving. Simply put, this song makes me do some questionable dance moves and I think it will make you do some questionable dance moves as well. So don't be afraid to put this on at the next party and if people start judging, tell them, "Dame poco love with some Hennessy!"
:: Staying In ::
Do It – Beano French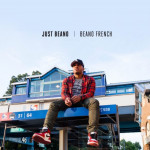 I've been choosing songs for this category based on how cool it would sound when sitting on a couch with your best friends. But I never thought about choosing a song that would be perfect to help "set the mood" with your significant other since most nights in are spent with a love interest…aye. Philadelphia's own Beano French dropped an album a few weeks ago with one particular song that stands out to me as a dope, beautiful, slow jam. It's called "Do It."
"Do It" starts out as a run-of-the-mill, Chris Brown-sounding RnB song…until the beat drops. Once the bass kicks in and Beano French sings in between the percussion hits, it's clear that this is a sexually focused, love tune. The Philly-based artist takes the listener on a journey through a hot and heavy night with his girl. While most slow jams lose my attention because of lackadaisical lyrics, Beano shows his special flow as he jumps in and out of a bass-heavy trap beat. I'm not exactly sure how or when I'd ever play a smooth song to help "set the mood" but if I did, this would 100% be the song I choose. Light a few candles, put this record on, and enjoy (insert wink emoji).
:: Deep Clean ::
Honey – Johnny Balik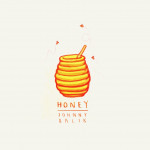 I've had my eye on Johnny Balik for quite a few months. Consistent in his falsetto sound, Johnny's vocal range is refreshing and simply beautiful. Working with a few hip-hop producers, Johnny found his comfort zone in his new single, "Honey." It's been on repeat since I heard it last week and since the lyrics are so easy to remember, it's my choice for this weekend's cleaning/chore song.
Sounding like a deep fusion of Andy Grammer and Gavin Degraw, the up-and-coming alternative singer, Johnny Balik, sings, "Honey don't taste like summer no more, stick around now, miss ya every night." The hook is so damn catchy and memorable that it's honestly been stuck in my head for a few days now. People think my cleaning song choice is a slap in the face to the artist but it's actually the biggest honor in my opinion. If I'm doing something boring and mundane, I absolutely need a tune that is easy and exciting to sing. "Honey" dances around the verses and funky chorus to give the listener the ideal ear worm. Put this on repeat, learn the lyrics, and remember that Johnny Balik just gave you one of the best songs of 2018 already.
:: Sunday Scaries ::
The Middle – Zedd, Maren Morris & Grey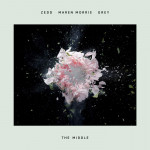 There is really nothing more refreshing than finding a tune that literally makes you feel happy. The 2000s were famous for those tonal sequences but every now and then, a new song comes along and makes me smile big and wide. I actually first heard this song during the Grammys last weekend but I instantly fell in love with the production of it. The sunny electronic vibes combined with country vocals make "The Middle" by Zedd and Maren Morris the cure to your Sunday scaries.
Zedd, who has been quiet for the last few months, shows us that he's not going anywhere as he produces a signature, synth-heavy pop instrumental. I also love how Zedd creates depth on the song by singing the hook into a modernized voice box…so inventive! What surprised me, however, was country pop star, Maren Morris, hopping on to do the vocals. Filling the country/pop void left by Taylor Swift, Maren Morris absolutely crushes it on "The Middle." The country guitar riffs along with Maren's midwestern voice turns the otherwise EDM banger into a perfect fusion that is making this song quickly shoot up the charts. It's no surprise that this song is a hit but do yourself a favor and play it this Sunday night after the Super Bowl to  cheer yourself up if your team loses.
PS Look out for the key change at the end of the song; it'll get ya every time!
Listen on Spotify:
Listen on Apple Music:
— — — —