Atwood Magazine is excited to announce our newest column, Watts' Weekend Picks, a weekly playlist of songs curated to fit your weekend lifestyle. Whether you're getting ready to go out, driving on a long road trip, or cleaning your home, there's a song for you. In his latest column, Watts picks tunes from Felix Jaehn, O.A.R., Bazzi, Nipsey Hussle, and more. From turning up to hitting the gym, there's always a record for you!
---
:: Morning Vibes ::
Taste – Rhye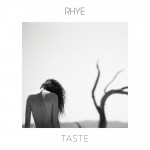 Melodic, ambient, funky, and light as a feather. "Taste" from the electronic-pop duo, Rhye, displays their creativity and independent outlook on music in an over-saturated genre. They sound like AlunaGeorge if AlunaGeorge stopped making pop records and focused solely on deep, emotional vibes. This is a perfect song to wake (and bake) up to.
:: Gym Flow ::
Hussle and Motivate – Nipsey Hussle
Just when you thought Nipsey Hussle's career was over, the West Coast rap legend drops a massive album featuring collaborations with Kendrick, Puff Daddy, YG, and more. However, my favorite record on the album is solely him rapping on "Hussle and Motivate," which pulls the piano sample from Jay-Z's "Hard Knock Life." It's perfect for working out to simply because it makes me want to run through a wall. I'm very impressed with Nipsey's latest music and you should be too; give it a listen.
:: Windows Down ::
Where's My Phone – Mytus ft. K2 World & Double E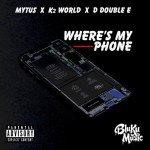 If you know me, you know I absolutely LOVE to drive to UK grime music. It has high energy, fast-paced lyrics, and contrasting rhythms. This weekend, give British MC, Mytus, a listen as you cruise around town. Put your windows down and focus on the inflections of the different London-based rappers. Also, bonus points if you can understand them! The song is called, "Where's My Phone," and it's as goofy as it is unique and fun to groove to in your car.
:: Pre-Game ::
Feel Good – Felix Jaehn & Mike Williams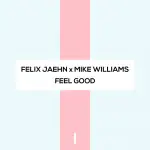 German DJ, Felix Jaehn, released a 24-song album last week that is pure gold. Every song has it's own place and sounds different from the last. Tropical house, electro, hip-hop, deep house, dubstep, and pop are all included on the album. After going through it a few times, "Feel Good" featuring Mike Williams, really stood out to me. For a pre-game song, this record is perfect. Upbeat vocals, complex instrumentals, and a 2012 Avicii-like drop that made me giggle to myself. Bright in nature, turn up "Feel Good" this weekend and dance those worries away!
:: Lituation ::
Mine (Jengi Remix) – Bazzi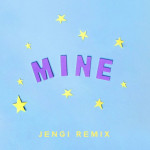 Bazzi is all the rush right now. Dude is 20 years old and moving quickly up the charts with his latest single, "Mine." While the original is catchy and smooth in it's own right, it's the remix from Jengi that sets it off as an instant lifestyle record. It's been on repeat for me as I've been listening to it in the shower and playing it for friends all week. Grab the aux cord and press play this weekend; your friends and others at the party will thank you.
:: Staying In ::
Bye Polar – Rejjie Snow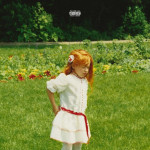 I could have picked 8 different songs off Rejjie Snow's debut album, Dear Annie, for this column. The album is so original, mellow, and confident; think Chance The Rapper meets Anderson .Paak meets Vince Staples. His new song, "Bye Polar" combines funky jazz vibes with an uptempo, filtered rap verse. Talking about his weirdness, Rejjie relates directly to his young, unique audience. The whole album is great for staying in and listening to with your friends…especially, "Bye Polar."
:: Deep Clean ::
Just Like Paradise – O.A.R.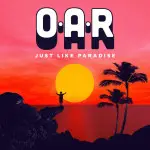 Fun fact: O.A.R. is my favorite band of all time. I've seen them 7 times and counting and each show is filled with the carefree, jazz-rock-jam sound they are so famous for. Their new single, "Just Like Paradise," is centered around a reggae-pop hook and pounded home with their loud brass ensemble. It's classic O.A.R. and man does it feel good to have them back making new music. Turn this song on when you're running your errands this weekend and put yourself in a better mood instantly.
:: Sunday Scaries ::
Straightjacket – Quinn XCII
2017 was the year for Atlantic Records with Bruno Mars, Kelly Clarkson, and Ed Sheeran all releasing monster albums. Not to take away from them moving forward but if Sony's Columbia Records can keep finding artists like Quinn XCII, they're going to have a monster 2018. The Detroit-based vocalist released his debut album, The Story of Us, last week and has been met with strong praise from journalists, radio stations, and critics around the world. "Straightjacket" is a hook-infused, bop-your-head-for-days, ear worm. Singing of a crazy ex-girlfriend, Quinn uses his soulful pop voice to infiltrate the ups and downs of the masterfully produced strings-filled instrumental. This song is so catchy and so cohesive that it put me in a great mood instantly. Thus, it is your cure for this weekend's Sunday Scaries.
Listen on Spotify:
Listen on Apple Music:
— — — —