One day can open your eyes and change your life, as Wyland vividly depict in their cinematic "Nowhere Now" music video.
— —
Bruce Springsteen wasn't the only small-town kid born to run: No matter who you are or where you're from, each and every one of us is on a constant path of self-discovery, breaking free from who and where we are as we seek answers to questions about our purpose, place, and destiny. Sometimes, that process comes easily; we take a class or meet someone who transforms our world, and the rest is history. One day can open your eyes and change your life, as Wyland vividly depict in their cinematic "Nowhere Now" music video.
I don't want to be another lonely soul
In a lonely town with nowhere to go
And I don't want to be the one with plastic dreams
In a plastic town where nobody's free
Stream: "Nowhere Now" – Wyland
---
Atwood Magazine is proud to be premiering the music video for "Nowhere Now," Wyland's impassioned coming-of-age anthem of discovery and transformation. Already a mainstay of their hometown scene, New Jersey alt-rock band Wyland pairs vocalist Ryan Sloan (lead vocals, guitar, piano) alongside Ariella Mastroianni (vocals, keyboards), Chris Luna (drums, vocals), Patrick Viso (guitar) and Zachary Calidonna (bass guitar). "Nowhere Now" is the lead single off the band's upcoming EP In a Circuitry of Lonely, which promises to find Wyland at the highest point of their career yet as they tackle universal themes and experiences in colorful ways.
Because people here just don't want to see…
Sloan sings full of heart, conviction, and direction in a chorus built on raw hope and big dreams:
So I'll go where my feet don't touch the ground
Full speed to nowhere now, before the fire in my heart is out
And you wonder what it's all about
Come where your head's not
filled with doubts to nowhere now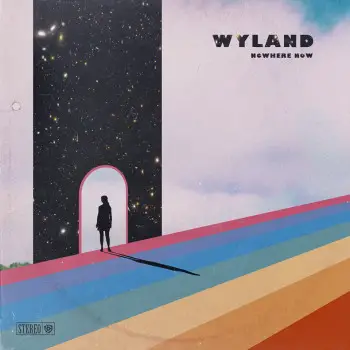 "I wrote the chorus to this song while in a hotel room in Austin, TX," vocalist Ryan Sloan says of the single. "The band was out on the streets of SXSW and I isolated myself to work out this melody in my head. The verses came to life right before we left for Ireland. I was working a pretty horrible job at a prison in Hudson County, New Jersey where the rest of the song came pouring out. I don't want to tell you specifically what the tune means to me because then it would become that for you. So instead, let the song speak for itself and your interpretation is all that matters."
Directed by Sloan and starring Catharine Daddario, the "Nowhere Now" music video is a true story of discovery. We watch a young adult's eyes open for the first time as she begins to use a mysterious video camera that shows up at her doorstep. What she finds through the viewfinder moves her beyond her horizons, and she explores more and more of a once-familiar world with fresh eyes and a new point of view.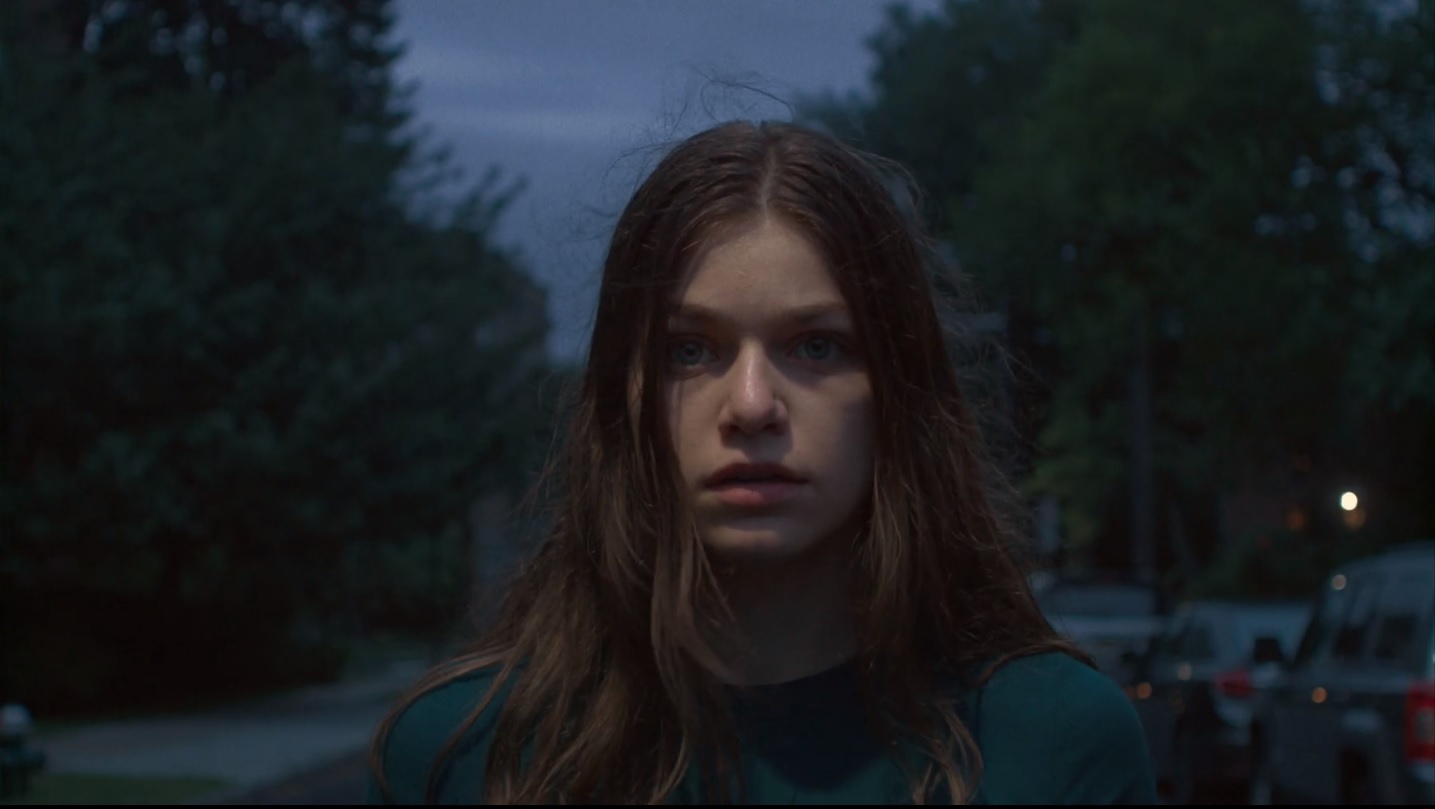 Director of Photography Matt Bastos explains the unique approach he and Wyland took to making this filmic short:
"We wanted to make this video really different and visually unique, so we sought over a very rare and discontinued digital camera called the, "Digital Ikonoskop A-Cam dii." It's a Super 16 sized CCD sensor, in a tiny little camera body. I only know of 2 or 3 in all of the US, and we were lucky enough to find one by us. The camera was honestly a huge pain-in-the-ass to use and get a hold of. The ergonomics were difficult, and the use of software as well, and I found myself almost regretting it, until I saw that beautiful footage that the sensor captured. It suddenly made it all worth it for me, and I would definitely use the camera again when the project calls for it. We paired the Digital Ikonoskop with a set of vintage Super16 Zeiss Superspeed lenses. The camera natively functions very much like a 16mm film camera shooting Kodak 7213 200T ASA film stock, which just so happens to be my favorite, so I felt at home. We shot the rest of the video on Kodak 7213 200T (again, my favorite film stock) on a Canon 514XL Super 8mm camera. With the Digital Ikonoskop sensor being developed by Kodak many years ago, the two felt like they could live together in harmony, while still having their own souls and likeness."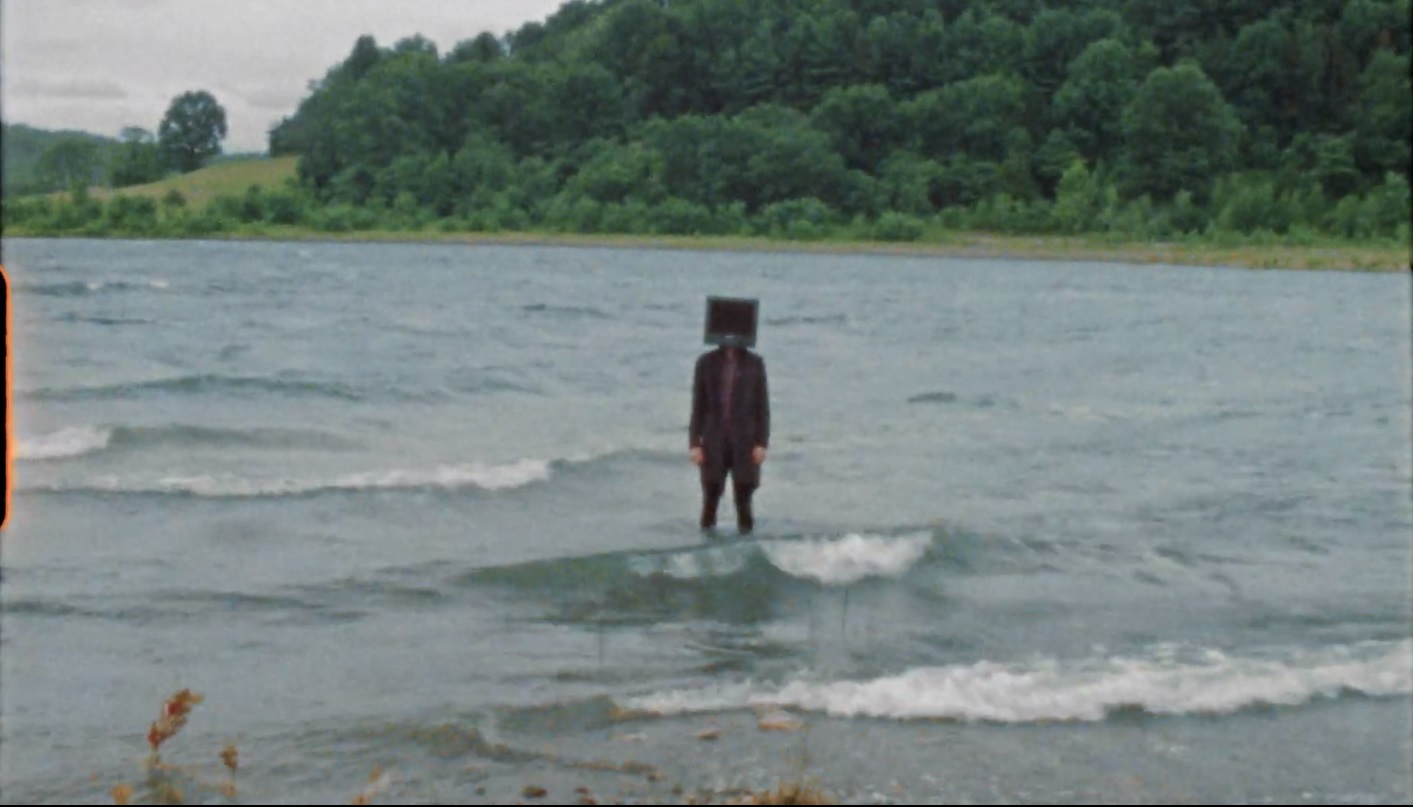 Wyland have been active for four years now, making waves throughout New Jersey and New York. Still, "Nowhere Now" feels like an ascension; from Dadaddario's entrancing acting to the band's own encapsulation of searching for something more, this song feels big, because it is big. It's a massive declaration from the deepest depths of the self; an anthem of escape, determination, and breaking through. Many of us are in the same boat as the protagonist – waiting for our own mysterious cameras to open our eyes, as we figure out our own paths.
Watch "Nowhere Now" exclusively on Atwood Magazine, and keep your eyes on Wyland: This just might be their year of discovery.
Stream: "Nowhere Now" – Wyland
— — — —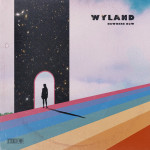 ? © Kelsey Ayres
directed by Ryan Sloan
:: Stream Wyland ::