Bristol's Yard Arms pen a love letter to the anxious in their anxiety-fueled new single "Mantra," an uplifting outpouring of emotion we can't wait to hear on repeat.
Stream: "Mantra" – Yard Arms
---
It's an empowerment anthem for the flawed and damaged.
We all have a mantra – something we turn to when times are tough, and we need to hold on. Most of us think of a mantra as a saying – "serenity now", or "omm"; yet on their anxiety-fueled new single, Yard Arms open us up to the idea of a mantra as a person: Of a loved one being our anchor to the ground, and helping us cope with the world spinning around us.
Everyone here is damaged enough to tell you,
We're all running away from value,
In our cardboard brick built homes,
What did it mean when I saw you
last week feeling nervous?
You said I need to discover a purpose,
It's all gone so wrong,
You're my mantra
Atwood Magazine is proud to be premiering "Mantra," Yard Arms' first single of 2020 and the third release off their upcoming third EP. The transatlantic Bristol-based "melancholic pop" duo of Noah Villeneuve and Billy Golding, Yard Arms first introduced themselves in October 2018 with the glistening, grungy "Second Life." The band's debut EP Maiden and their sophomore EP A Glossary of Broken Humans & Beating Hearts showcase their brooding tendencies and prolific nature; it's not every group that amasses an eight-track catalog in under two years.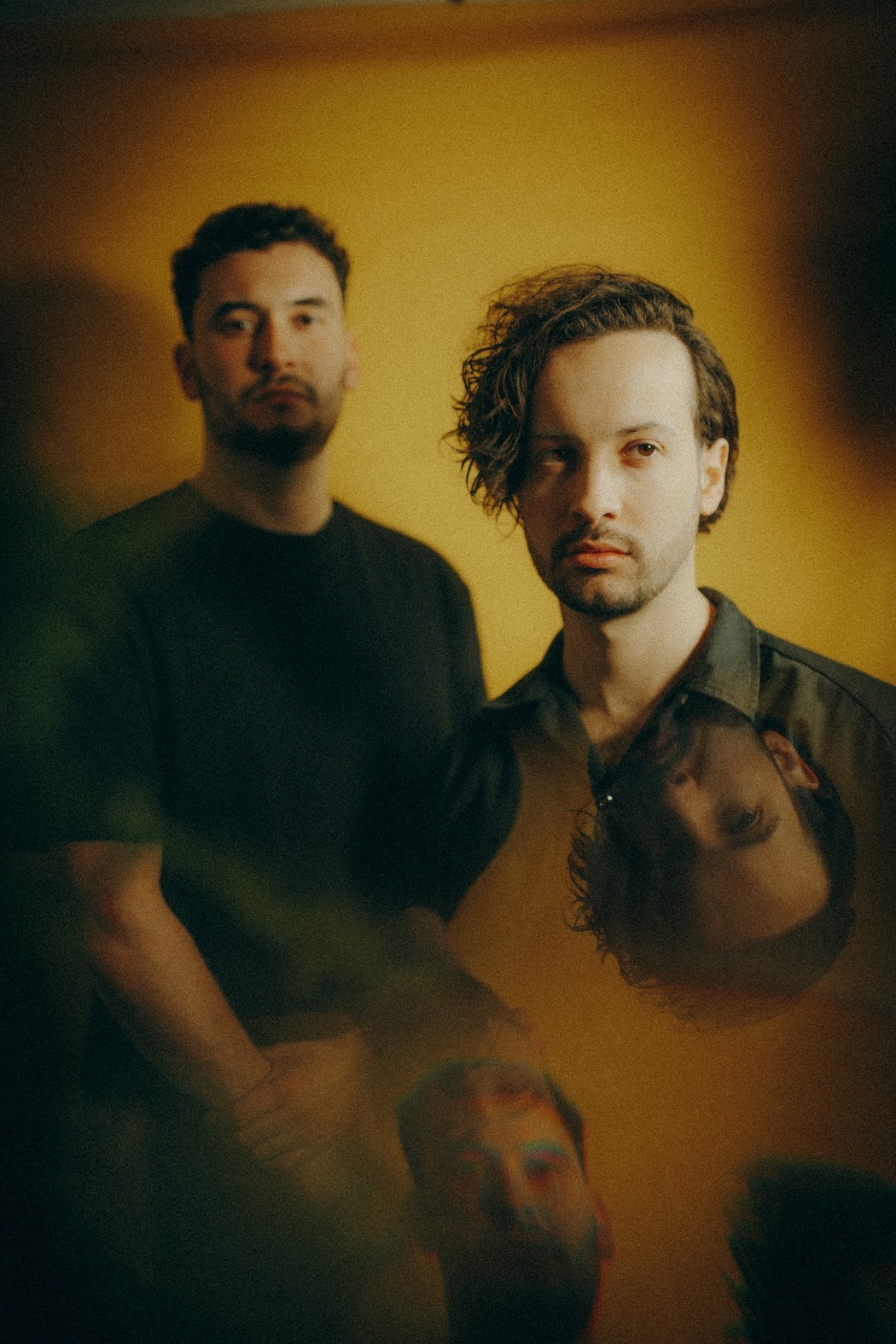 Arriving on the heels of last November's EP release, "Mantra" feels lighter and more spacious than much of Yard Arms' previous catalog. The band have foregone the heavier overdrive for lighter, bright guitar licks reminiscent of what we may find on a Tears for Fears or U2 song; as such, lyricist and frontman Noah Villeneuve's voice shines bolder than ever before as he pours himself into the song:
Eclipse of the scene,
To focus on what we need to fix this,
You said you want human beings to witness,
We're not just fake fused cruise control,
Insensible dreams don't mean what they seem,
We're all victims of composing a plot that reads,
It's all gone so wrong,
You're my mantra
Pulsing and groovy, with deep reverb and a light, easy-going vibe, "Mantra" is an uplifting and soothing experience. "'Mantra' is sort of our love letter to the anxious," Villeneuve tells Atwood Magazine. "It's an empowerment anthem for the flawed and damaged. It's about understanding, accepting and being inspired by people in our lives who are struggling with demons and the beautifully complicated concept of life."
We couldn't have said it any better ourselves. What starts off as a heart-on-sleeve exhaust of emotion ripples out into a full-throttle anthem; Yard Arms leave us with the chorus, "You're my mantra," ringing in our ears as we go on to face another day. Stream this new single exclusively on Atwood Magazine!
Turn down the lights,
Understand that its fine to feel foolish,
On the journey you can't keep up with,
It's all gone so wrong
— —
Stream: "Mantra" – Yard Arms
— — — —
? © GLK Media
art © Sophie Morgan
:: Stream Yard Arms ::
---