A vulnerable and breathtaking indie folk record, almost sex's debut EP 'We're Okay' is an enchanting, intimate anchor here to help us weather whatever storms life throws our way.
Stream: "lucille" – almost sex
---
We hope listeners, particularly our fellow aging millennials, are able to feel a sense of solidarity with us as they listen to this project.
Achingly intimate and beautifully stirring, almost sex's debut EP shines an uncompromisingly raw light on their world: Capturing the good, the ugly, the exhilarating, the boring, and everything in-between, the Brooklyn duo create, in fifteen visceral minutes, an intimate and intense portrayal of real life – the kind we rarely see portrayed on social media, in television, movies, etc. A vulnerable and breathtaking indie folk record, We're Okay is an enchanting and expansive anchor here to help us weather whatever storms may come our way.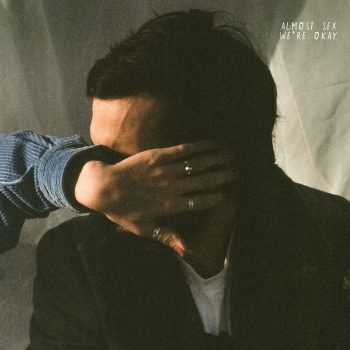 Time was never on our side, Lucille
Goodbye, Lucille, goodbye, Lucille
Oh I think I better write
Gonna be someone else tonight
And after all these conversations
I really should be grateful it's the end
'Cause all you want is
Someone easy to laugh with
Fighting off all of your strangest disease
Independently released April 1, 2022, We're Okay is a wondrous gentle giant of a record. Spanning just five tracks, almost sex's debut EP envelops the ears, and in turn the heart and soul, in a blanket of human connection and understanding. The Brooklyn-based duo of Warren LaSota and Nick Louis, almost sex met on a dating app during NYC's 2020 lockdown; theirs is a story of budding romance and artistic collaboration –the latter of which caught audience's ears almost immediately after their first release. September 2020's debut single "Knockoff" blurs the lines of acoustic and electronic music as the duo spill their souls into a catchy song of self-deprecation and seduction. Their succeeding releases "Charmer," "Rest Up," and "Lie Heartfelt" revealed a diversity of sound, texture, and style as the pair indulged in what they describe as bedroom pop balladry, a toe-tapping folk ditty, and indie-pop dance.
In premiering last April's bittersweet single "Eye to Eye," Atwood Magazine praised almost sex for diving into the poignant depths of connection and disconnect, ideology and understanding: "The duo's focus on ideological differences feels particularly timely, considering the increasingly visible social, cultural, generational, and political divides that have come to bear over the past five years. "Eye to Eye" supersedes all of these nuances, however – capturing from a greater perspective the pain of separation and the ways in which our differences can feel isolating and leave us hurt and down."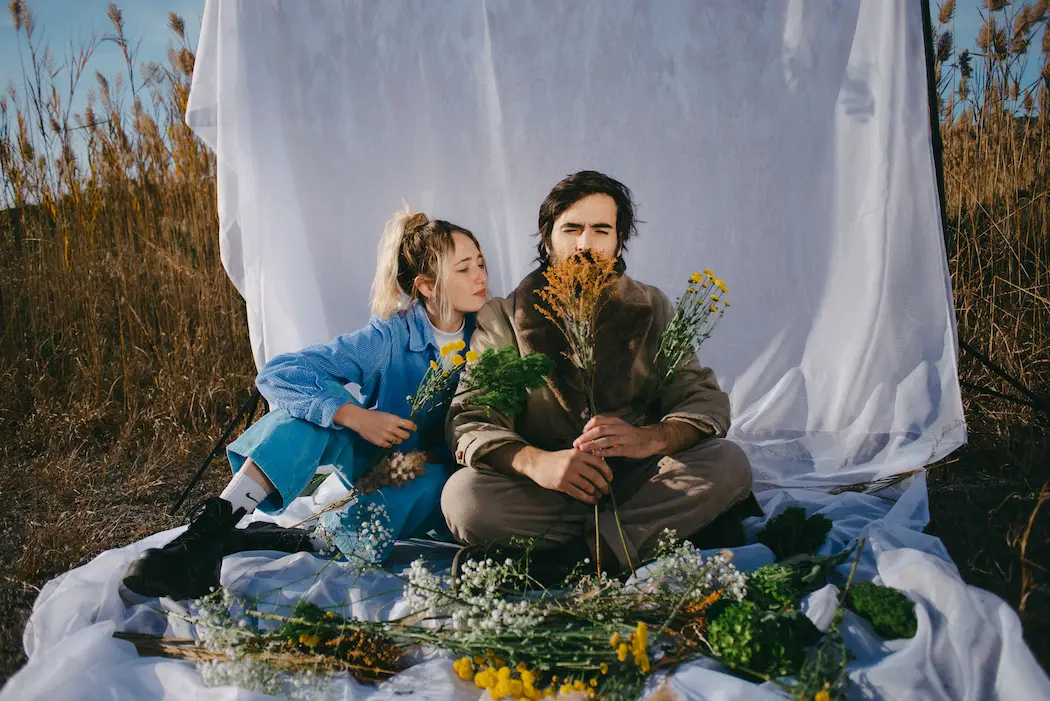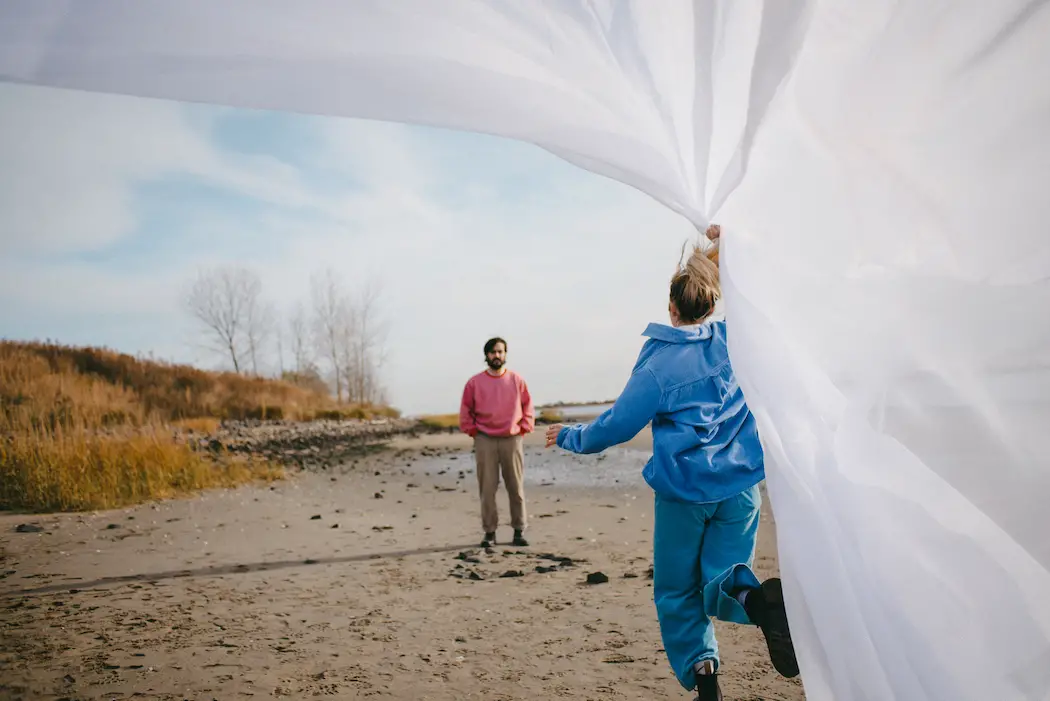 We're Okay builds upon all the intimacy, the honesty, and the vulnerability that has become an intrinsic part of almost sex's identity
At their core, the pair use music as not only their mode of self-expression, but also their mode of navigation: Of processing the little moments and their lasting impacts.
"From the start of this project in late 2020 to the beginning of our EP sessions, we were really only focused on releasing singles," almost sex tell Atwood Magazine. "And since we were still feeling out which sonic direction we wanted to plant our flag in, each single tended to throw genre and vibe to the wind. For this EP, we wanted to do our best to create a cohesive and coherent musical project that effectively represented where we were as a unit at that particular moment in time."
"The mission statement of this EP was all about stripping things back. Our last recording session that produced our 2021 single "Swallow," had us noodling around with all manner of unconventional instruments and placing a lot of emphasis on post-production. We set out to make things smaller by using a pre-determined number of instruments and analog production methods (primarily acoustic guitar, bass, Warren's microKorg, and a vintage Boss drum machine from the late seventies). Our drummer had been away for work for most of the year, so we began performing shows with an analog drum machine from 1979. We decided to take it into the studio with us and it ended up becoming the principal instrument featured on most of these tracks. While the final result ended up calling for a few "cheat days" in the form of some modern-sounding drum samples, we largely held true to our initial intent."
Much of the lyrical content of the project centers around themes of getting older in an increasingly frightening and hyper-commodified world.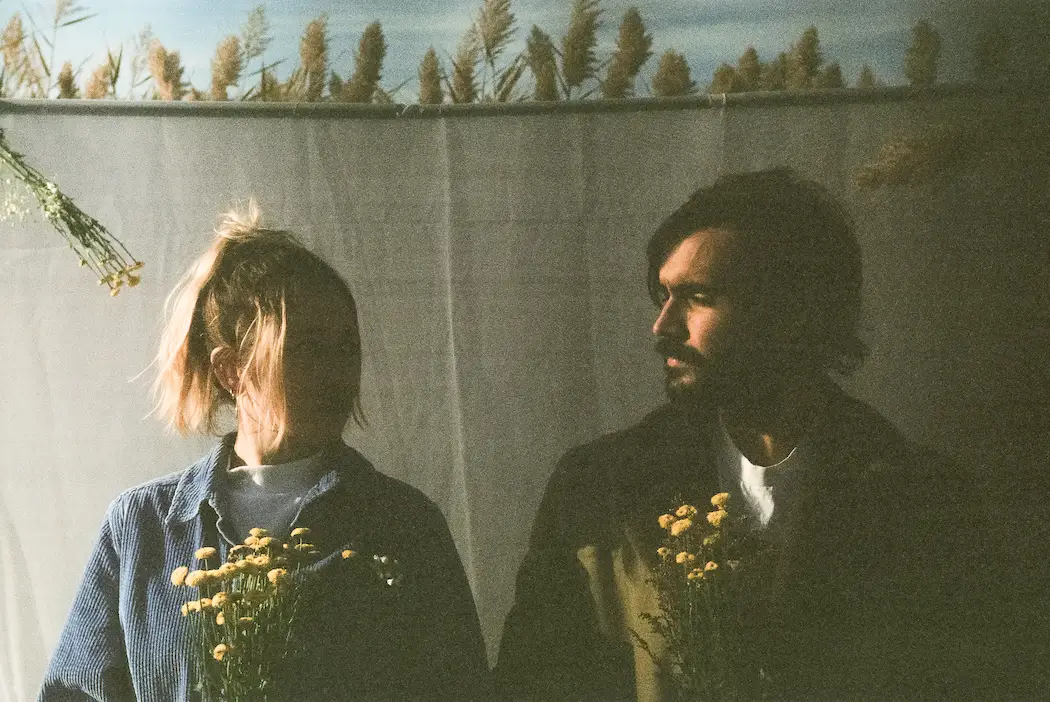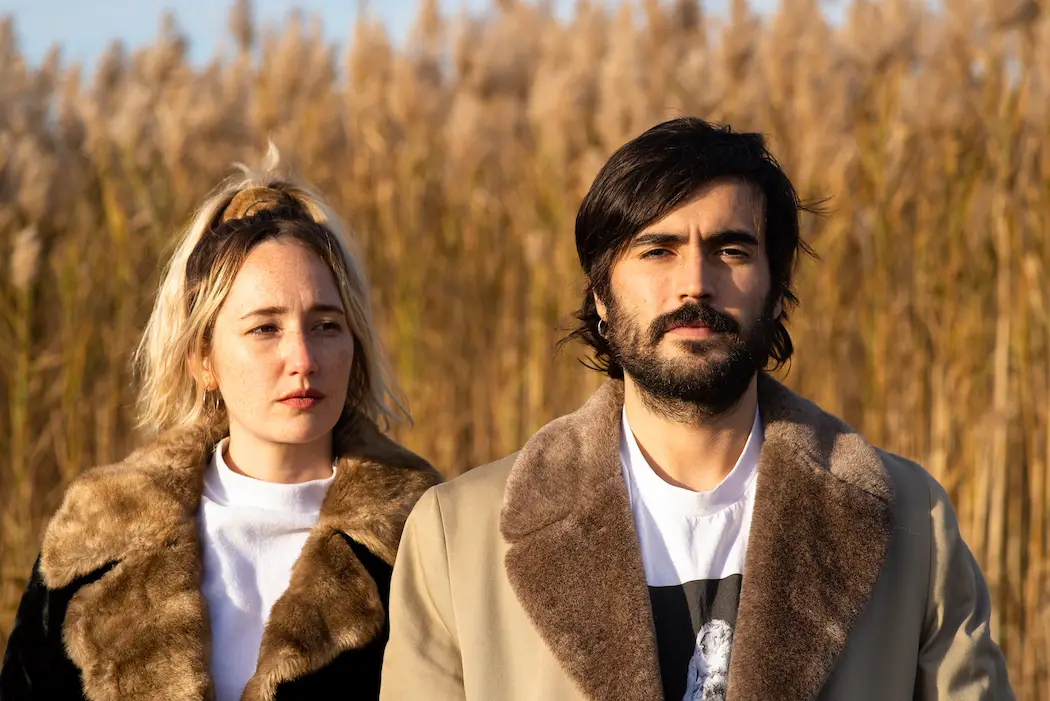 The EP's title itself is a nod to the closing track; it's a message of hope that, just like its songs, shines a little light and love onto a landscape of emotional uncertainty and doubt. "Although "We're Okay" might seem like an unconventional title track for an EP that's home to more than a few readily apparent choices, we felt this song best captured the cautiously optimistic lyrical themes we wanted listeners to hold onto as their main takeaway from the project," the duo note. "We hope this EP introduces us to listeners as a group that eschews trendiness and ironic detachment in favor of earnestness in presentation and message. With this project, are wearing our hearts on our sleeves and intend to continue doing so in the future."
As with most EPs, We're Okay is best listened to in its entirety from start to finish as a means of experiencing both the breadth and the depth of almost sex's artistry. Still, the record is not without its own standout songs: Opener "Show/Tell" is an immediate highlight, setting the tone with a palpable tension and an inescapable urgency that permeates its tender verses and catchy, smoldering choruses. It also has some of Nick Louis' favorite lyrics ever written:
So think of all your bad luck
Ever since you grew up
Celebrate your birthday
Plucking out your first gray
All you could show and never tell
Waste away a whole June
Wishing for a new you
Sell yourself to half-friends
Pining for the past tense
All you could show and never tell.
The EP's second track, "Sound Asleep," is a more upbeat number that retains the duo's intimacy while injecting an uplifting, refreshing energy into the mix. The EP's only single (thus far), "Lucille," is a vivid, melancholy, and aching reflection on the fallout of a relationship "in which one partner has been diagnosed with a terminal illness," almost sex explain. "The subject matter is obviously grim as can be, but we wanted to leave listeners with a hopeful afterglow in the form of the bridge lyrics, 'all that you've been will be again, out into the grace of night.'" You'd be hard-pressed to walk away from this song without a single tear in your eye.
"Personal highlights for me include the choruses of 'Show/Tell,' the jangly verses of 'Lucille,' and the whacked out auto-tune vocal solo at the end of 'Beverly,' Louis notes.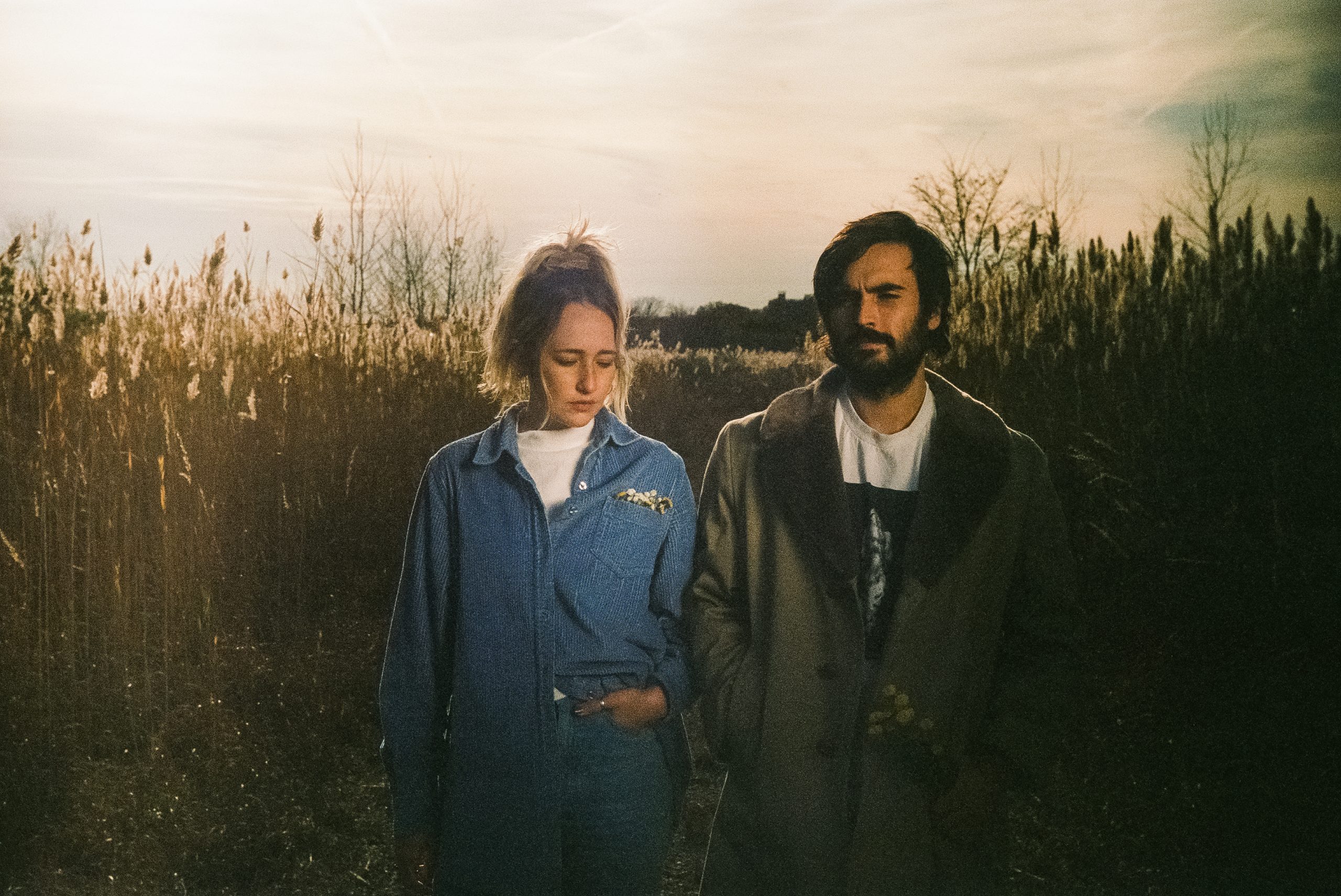 We're Okay is a truly stirring display of talent and intimate self-expression from Brooklyn's almost sex.
By the time the title track comes to its beautifully stripped-down conclusion, audiences are left breathless and dazed in our own insular world of turmoil, tranquility, upheaval and introspection. Imposing and lonely though that may feel at times, almost sex all but ensure that glimmers of light pour through this isolated darkness – instilling in the listener a subtle, yet nonetheless meaningful strain of hope for ourselves and hope for the future.
"We hope listeners, particularly our fellow aging millennials, are able to feel a sense of solidarity with us as they listen to this project," almost sex share. "You're not alone in clumsily navigating the increasingly digital minefield of our post-pandemic, pre-whatever-horrible-thing-is-next world. We are proud of this project, but in typical artist fashion, we're excited to try and do better on our next release."
Experience the full record via our below stream, and peek inside almost sex's We're Okay with Atwood Magazine as the duo go track-by-track through the music and lyrics of their debut EP!
— —
Stream: 'We're Okay' – almost sex
:: Inside We're Okay ::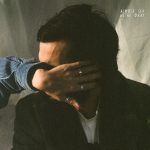 — —
Show/Tell
This was a demo we had kicking around for a few months that we tried to record in early 2021 without much success. On our first attempt, it ended up feeling a bit too polished and radio-ready for the subject matter. We shelved it for a while, but since we loved the bones so much, we gave it another shot when it came time to record the EP. We felt the grittier, hiss-laden aesthetic we were gunning for on the EP served the song a lot better. The lyrical content ended up informing much of the other lyrics in this project, as it deals with themes of aging, nostalgia, and the impact that the current state of the hyper-commodified internet has on our personal relationships.
Sound Asleep
This was the first song we tracked during our EP sessions. I wrote it in the spring of 2021 as a pretty bouncy, lo-fi Americana-inspired little jam. Warren and Ken (our guitarist/engineer/producer) weren't so keen on it in the studio at first, but came around to it once we started adding some of the synth and slide guitar ear candy bits you can hear on the choruses. It's still a song that holds a contentious place in our live repertoire because it takes a fair bit of instrumental gymnastics for us to pull off smoothly, but I think it's a much welcomed tonal bright spot in an otherwise rather somber collection of songs.
Lucille
This song started as a demo that Ken brought to the studio during tracking for our 2021 single, "Swallow." We filled out the rest of the song in the studio a few months later during the EP sessions. Warren and I wrote the lyrics together quickly, which map out the fallout of a relationship in which one partner has been diagnosed with a terminal illness. The subject matter is obviously grim as can be, but we wanted to leave listeners with a hopeful afterglow in the form of the bridge lyrics, "all that you've been will be again, out into the grace of night."
Beverly
The bulk of this song was written while Warren and I were on vacation in Providence, Rhode Island. Our room had a picturesque view of the Narragansett Bay and we made a morning habit watching the fishing boats come in and out of the harbor. We wrote a version of the lyrics from the point of view of a weathered sailor missing his land-lover lady, but ended up scrapping most of them. The sailor's plea for his beloved Beverly not to leave him high and dry ended up sticking around for the final version of the song's chorus, though. I also wanted to add a few lyrical homages to two of my favorite bands, Modest Mouse and LCD Soundsystem by starting the song with the words "alright, already," and finishing out the choruses with "you freak me out."
We're Okay
This song was never meant for release, to be honest with you. I wrote it as a birthday gift for Warren in August of 2021, right after we moved into our apartment together. It was meant to capture the growing feeling of unease we both had about the state of the world while reminding us that because we had each other, we'd ultimately be okay. All of the songs on the EP are fairly lo-fi, but this one takes the cake in terms of griminess because I had to write and record it quickly to finish it in our bedroom studio before Warren got home. Warren really had to spend a lot of time talking me into adding this song onto the tracklist of our EP, because I wasn't sure it was up to snuff (particularly the very rough ending vocal takes). I still worry she's just partial to it because it was her birthday song, but the recording's homespun quality has definitely grown on me with time.
— —
— — — —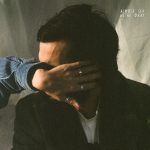 ? © Trevor Brenden

:: Stream almost sex ::
---