New Zealand native Yuki (Hugo Chan) is ready to promote his own eclectic style on his first solo album, 'Be Free.'
Stream: 'Be Free' – Yuki
---
Yuki's goal in life is to avoid staying dormant creatively. Homogeneity in music is never a good thing when there's too much inspiration in the world. The 19-year-old producer understands this because he grew up in an environment where chasing your dreams was encouraged from a young age. According to Yuki, it's alright to be vulnerable or do whatever you want in his home country of New Zealand. Everyone is super laid back.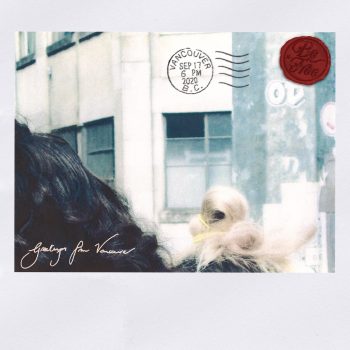 With these principles in mind, Yuki (his real name is Hugo Chan) began making music at 16 and established a network of friends who supported him and vice versa. The ongoing positivity lead him to a life-changing encounter with Jaden Smith at Complex Con, which in turn eventually morphed into countless hours of studio time. Yuki produced multiple tracks on Jaden's 2019 album EYRS, with the most notable one being the Tyler the Creator-assisted "NOIZE." The song was featured on ESPN as the official intro to last year's NBA playoffs.
Now in 2020, Yuki is excited to further expand his multi-faceted sound in the form of a full-length album titled Be Free. The official debut includes hard-hitting production, intricate (and versatile) instrumentation, and sticky vocal melodies that materialize right from the heart. It's the perfect introduction to Yuki's wide-ranging dynamism.
According to Yuki, Be Free is a super collaborative experience thanks to his close friends. He produced, wrote and sang on every single track, and the material encompasses "a melting pot of (his) experiences, musical inspirations, growth, and ups and downs condensed down to 10 songs." He shows a vulnerable side to his repertoire in a short and concise manner. It's an album that's experimental but very listenable.
Atwood Magazine had the pleasure of talking with the accomplished artist about Be Free's versatile vision, his experience with Jaden, and where he finds inspiration on a daily basis. Stream the album on all platforms!
'Be Free' is definitely a coming-of-age album. Every song is written about a different topic that overall ties back to my headspace when I was making it.
— —
Stream: 'Be Free' – Yuki
A CONVERSATION WITH YUKI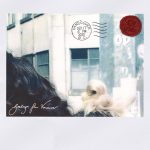 Atwood Magazine: For those who aren't familiar with your music, could you tell us a little bit about yourself? What was your come-up like?
Yuki: My name is Hugo, I'm 19 and from New Zealand. I started making music mostly as a producer, and then over a few years came out of my shell and now have made a proper album! My music is sort of all over the place, inspiration doesn't stick around long for me so I'm constantly making music that combines different phases into one. With this new album, I made it my goal to make a real professional sounding D.I.Y album. I just try to make music that sounds like me but also excites me!
How much of an impact does New Zealand have on your life, particularly your music?
Yuki: I've been asked this a lot and I can never properly pin point certain things. I think it's the way of life here, and how people communicate that has affected my music the most. In New Zealand we are super laid back – if not too relaxed sometimes – so bringing up things like perusing your dreams, wearing whatever clothes you want, opening up emotionally, or being vulnerable in general, can seem quite daunting. So for me, when I express myself in my music, I feel like I'm finding the courage to break that mold and be comfortable with myself.
When did you first start to make music? What were some of your methods for gaining an audience?
Yuki: I released my first (terrible) song in 2016 when I was 16 and still in school. I've grown the audience I have now by collaborating, supporting friends who will support you back, and striving to work harder than everyone else. I think people notice when someone is really rooting for their craft and believes in it.
What did you listen to growing up? It seems like you enjoyed multiple genres based on your versatile production choices on ERYS.
Yuki: Growing up I wasn't a huge music listener to be honest, but I'd always passively listen to what my parents were listening to. My Dad had Contraby Vampire Weekend on his old iPod, and every time we'd drive they'd play that on loop. My Dad is also a huge hi-fi nerd so whatever he was pulling from his vinyl collection and playing was what I heard: Dire Straits, Led Zeppelin, John Butler Trio, stuff like that. The versatility in the production for ERYScame more from my experience with playing guitar since I was young, and I feel like I have a good ear for matching production with whatever vibe someone is putting out.
One thing I really enjoyed about Jaden's album is how cinematic the landscape is. There's an eerie chaos found on a lot of songs, especially "NOIZE." What inspired you to experiment with these left field sounds?
Yuki: That all started with Jaden. When he works he likes to build worlds, he would even make the studio look like an ERYS-themed studio. He had a very clear, sonic direction for ERYS, and when I joined the process I heard where his mind was and added my take to it. I didn't produce the core beat on "NOIZE." but I remember the moment when I thought it really needed something to make it more cinematic and epic! So I laid down all the guitar layers and the solo at the end.
How did you and Jaden link up, and when did you guys decide to make music together? How was that studio experience?
Yuki: I met Jaden at Complex Con and we already had mutual friends that had showed him my beats. He'd recorded on a few of them already but there was no contact. When we first talked, I just told him who I was. he recognized me and told me he wanted to work! The sessions got pretty crazy at times. A lot of music was made, a lot of trial and error, but a lot of fun. Jaden's energy in the studio when starting new ideas is infectious; it really motivated me to keep creating and pushing for new ideas.
What does the title Be Free mean to you? What type of style can we expect? Will you be playing the role of producer mainly, or will you be singing and rapping too?
Yuki: Be Free is my first solo project where it's all me; I look at it like my debut. I'm vocally performing on every track, and I produced every track with some help from my close music friends. Be Free is like a melting pot of all my experiences, musical inspirations, growth, and ups and downs condensed down to 10 songs. The songs are quick and sporadic, but open and vulnerable. I wanted the music to be detailed and experimental without being off-putting or distracting. One song could be constructed technically like a Vampire Weekend song, with lots of guitar layers and licks, another a distorted synth fest. The title started with the meaning of getting rid of the weight off my shoulders while growing up, but then the name turned into more of a brand or a badge to wear that to me, represented the motivation to be a better person and move on. It's like a symbol of maturity, or at least an attempt to be mature.
Were you able to work with anyone else on this project? If so, who?
Yuki: Yes! Be Free was super collaborative, especially in the early stages. I have a bunch of guest vocals and some verses from the likes of Maxwell Young, Seungjin, Thorington, Stupid Rich Kid, and Tom Verberne. They were like the "Be FreeTeam;" they all helped me work through the songs during the process. I also worked with James Rim – an amazing producer and engineer, and also my mentor. He mixed and mastered the whole album and ultimately helped me from going insane during the end of the album process. He really helped me trust my ideas and not be too analytical to the point where I couldn't finish anything. Thorington also played live drums on the whole album, he's a beast *laughs*.
You went from obscure to having a song featured for the NBA Playoffs. My guess is more artists will want to work with you since you have a distinct aesthetic. How do you stay true to yourself as you grow bigger?
Yuki: I think it's about finding a balance of both. Being flexible and able to adapt my style and skills to accommodate any artist, by listening to a lot of different types of music, I never feel afraid to try something new. I can make a super simple trap beat for someone, then help produce a theatrical piano ballad. For me, staying true to myself is not being closed off to going out of my comfort zone.
How important is it to have creative control on a project? Do you enjoy other people's input, or would you rather keep your own vision?
Yuki: I think it's very important to stick to my vision and, at the end of the day, make music that represents me. I think a lot of independent artists are scared to share their work or outsource work out of fear of coming off less talented or involved. I learned especially while making this album that some people are just way better than you at different things and you can't do EVERYTHING yourself. I don't think letting people lay down ideas, whether instrumentally or vocally, ever takes away from my vision or goal. How you go about making decisions with those contributions is where you really take control.
Are you interested in sticking with hip hop for the future? Or do you foresee yourself branching out into other sounds and genres?
Yuki: I love hip-hop so much and it's the core of the music industry right now, so I definitely always love listening to and making hip-hop. But if you listen to Be Free, you'll hear that I've already branched out. Be Free is far from a hip-hop album, but there are definitely elements sprinkled in. I plan to branch out wherever I feel like! In recent months I've been super into the production/writing of Anime theme songs so I've been building a folder of similar ideas!
'Be Free' is far from a hip-hop album, but there are definitely elements sprinkled in.
What type of lyrical content can we expect on Be Free? Will it be autobiographical, or something else?
Yuki: Be Free is definitely a coming-of-age album. Every song is written about a different topic that overall ties back to my headspace when I was making it. I never really make music for the writing to be the main focus; I try to focus on how the lyrics and melodies glue to the production and overall construction of the songs. I'm very proud of my song structuring on this album and definitely want the feeling and flow of the songs to be the main focus.
How have you been holding up during quarantine? Any new hobbies, or have you been mostly just working on new projects?
Yuki: Quarantine has been a little weird, we just got out of level 4 lock down in New Zealand which was super scary at the time for me. You would think with more free time and being inside you'd have more motivation to work, but I felt the opposite, like I was being forced to be productive. I've mostly been working on new music and watching a lot of new movies.
Anyone specific you'd want to work with in the future?
Yuki: Hiatus Kaiyote, Ezra Koenig, Tim Kiefer (who is the composer of the Adventure Time original sound track) and A$AP Rocky are high on my list right now.
What are your plans for when things return to normal (whenever that may be)?
Yuki: Try and appreciate everything more day to day and, as cliché as it sounds, live in the moment more. During the album process I was very easily stressed out about the future and the unknown, and with this whole situation being sort of confusing and mysterious, I'd like to enjoy the time I'm in more and focus less on uncontrollable things.
— —
— — — —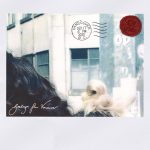 ? © Oli Spencer
Be Free
an album by Yuki
---