In her depth, and reinvention of all being a guitarist entails, Yasmin Williams bridges the gap between the human and natural world in her brilliant and transcendent second album 'Urban Driftwood.'
Stream: 'Urban Driftwood' – Yasmin Williams
---
Yasmin Williams is not bound by anything. Performing with the guitar on her lap, finger-strumming and fretting like she's playing the piano, Williams reimagines all that guitar composition and folk music could be with her strings pointing to the sky.
A master in her own craft, Williams' cultivates her own worlds as she creates and yet moves in ways that are simply timeless. On her second album Urban Driftwood, released via self-described radical feminist label SPINSTER earlier this year, Williams' signature vast guitar sounds are complemented by accompaniments from the kora, djembe, and a range of percussion—on her guitar itself, hand drums, tap shoes, and mallet instruments.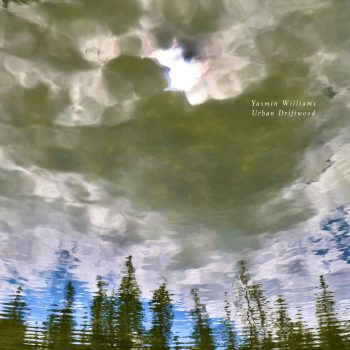 The album cover displays a thoughtful serene scene; peaks of tall trees under a cloudy blue sky reflected through ripples in the water. Urban Driftwood is a body of work that is simply magnificent in its originality and memorability, and is untethered to any particular time or place. Timeless in the way the natural world is, this album could exist at any point in time and be felt, understood universally: Urban Driftwood is the soundtrack of the world it reflects and all the memories it holds.
Through its 10 tracks, Williams draws on the intricacies of a range of landscapes of our natural world. The album builds as it moves through the journey of its distinct moods and movements; as if you're moving forward with it, learning and exploring a little further with every track.
Opening with light and rejuvenation, "Sunshowers" plays between steady melodies and overlapping rhythms going forward together in harmony and joy. Occasionally joined by playful and soft hand drums, the album opens softly dancing through the musing refreshing light and optimism of a sunshower's warmth and the twinkling droplets they bring about.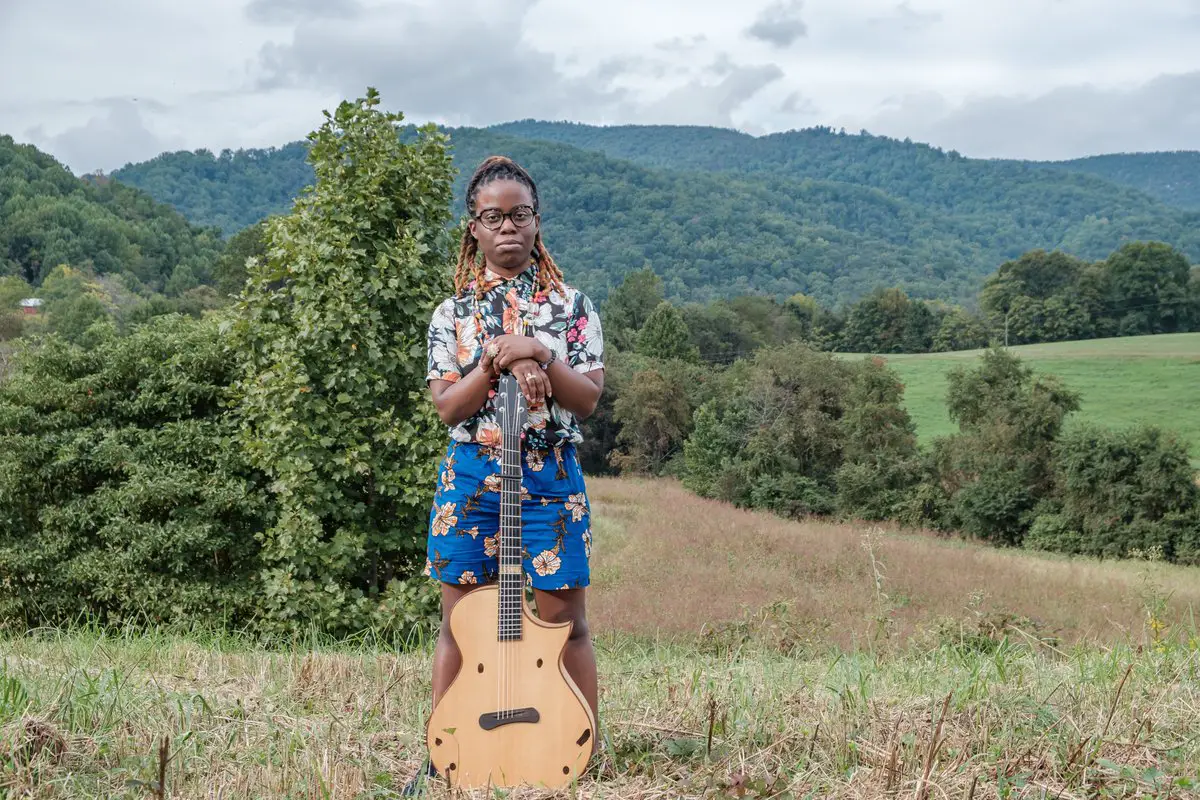 The album progresses into more meditative territory with "I Wonder," drawing on the reflective tendencies, and the intimacy and peace of the night-time's independence, gently and warmly moving onwards until it is superseded by the first lights of dawn. "Dragonfly" breathes luminosity, depth, and freedom all at once, as it offers the eagerness and dream-like tenderness of a late summer afternoon. "Swift Breeze" carries and generates energy within itself—a gentle bright blue whirlwind.
Williams moves into places darker and ruminative on "Adrift," featuring a solemn violin feature by Taryn Wood, to then followed be by a symphony of sounds and colours moving "Through the Woods."
"Through the Woods" casts a spell within its alluring atmosphere. With its leading guitar, subtle drums, and playful mallet tones, this song is a walk through a landscape of sounds and colours; an emulation of what trees would reflect on, water droplets would say, and poetry birds would write, if only they could.
The title track "Urban Driftwood," is arguably the most layered in terms of instrumental range: The mallets return leading echos and melodies dark, mysterious, and mesmerizing all at once, as guitar rhythms burst, pulsing forward in circular motions (sometimes under, sometimes over them,) while fierce hand drums roll and challenge the two.
This journey of an album closes with "After the Storm," in a return to its roots of sweet, soft-yet-certain guitar harmonies; retaining all the preceding depth and intimacy, and offering comfort and closure in the form of a lullaby.
Played on repeat, this album creates a beautifully intricate story—and a perfect loop as well. It would be a vast understatement to put Urban Driftwood in a box of being merely an instrumental folk record. The complexity in the album lies in how Williams is performing, listening, and evolving simultaneously within her compositions; and the brilliance of Yasmin Williams' virtuosic composition is in it being the perfect mirror of the most core tenants of our human nature, of thought, and of the natural world, in ways words simply could not capture.
— —
— — — —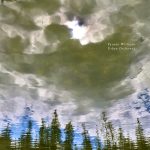 ? © Kim Atkins 
:: Stream Yasmin Williams ::