A stirring five-track upheaval of intimate, raw pop, George Glew's sophomore EP 'Gravity' digs into vulnerable depths while soaring to stunning heights.
Stream: "Gravity" – George Glew
---
An arresting, earnest singer/songwriter with a voice of gold, George Glew has wasted no time establishing himself as one of the UK's most exciting up-and-comers in 2021. His recently-released sophomore EP Gravity is a stirring five-track upheaval of intimate, raw pop that digs into vulnerable depths while soaring to stunning heights.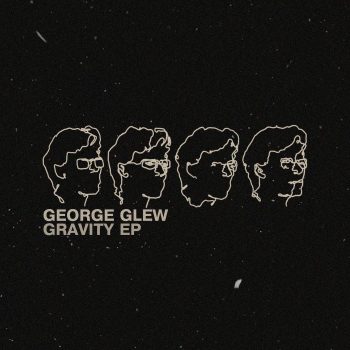 I've been fighting thoughts all day and night
Could it be you've hurt too long
There's only so much left inside
You've been fearless in worse times
But I still worry enough to stay the night
Like the leaves on the ground
When your feet weigh you down
It's only gravity that holds you
I can be your confidence now
Released February 26, 2021 via Chameleon Music, Gravity EP is a beautifully moving (re)introduction to Bristol's George Glew. A visceral performer reminiscent of James Arthur and Lewis Capaldi, Glew introduced himself and his heart-on-sleeve artistry in 2017, and quickly gained a following for his passionate, intense singing style and emotional lyricism. Gravity arrives in the wake of 2018's debut EP Vol. 1 and his well-received standalone single "Higher," and but for the new EP's teaser singles, this release represents Glew's first new music in two and a half years' time.
"Prior to creating this EP, I had to take some time out as my Dad had cancer," Glew says, "and so I was going through the motions with all of that, up until he passed away in September 2019 – hence the reason for the long time between releases."
A record of palpable emotional substance, Gravity finds Glew reckoning with the best and worst of his experiences over the last few years.
It is not only his finest cohesive offering yet, but also a set of tracks that, according to the artist, showcase his breadth of style and sound.
"The idea was to put out a collection of songs that best showed each side of the kind of music I make (which seems ever shifting)," Glew explains. "I worked with a long-time collaborator, Jack McManus, and we started recording it at his studio near London and then the pandemic hit and I ended up finishing the majority of the record at my place in Bristol. It was my first time producing a body of work which was a massive learning curve and I feel there are times where I might have overworked a track or added something for the sake of it but it's a great representation of where I was at the time of making it."
As a set, Gravity holds tremendous weight. This much is obvious from the outset; it's a feeling evoked from the titular song, as well as the title itself: "Why the title "Gravity"? I love the line in the song 'Gravity': "When your feet weigh you down, It's only Gravity that holds you," Glew notes. "I feel that inherently there's a lot of things that we have to go through just to get through the day to day at a base level. It relates to the rest of the topics in the EP like relationships, loss and grief that we all have go through in varying degrees and it's just simply part of life, like gravity."
Gravity progresses Glew's artistry well beyond the introduction he made with Vol. 1, starting with the aforementioned title song – a particularly delicate, passionate outpouring that opens the EP with grace and fervor.
"I really feel like I'm trying to do something different with this EP and not just create songs that are predictable arrangement and production wise," the artist says. "I want these songs to be listened to for a long time and I hope there are new things that you pick up with each listen. Everything about 'Gravity' felt right for it to be the first single off the EP. Personally, I think it's easier to place songs after they're mixed and mastered and you get a better sense of the flow of tracks into each other."
Each of his five new tracks owns a place in his heart, but Glew highlights his songs "Last Light," "Satellites," and "Astronaut" as particularly special moments for him. He shares, "As a sonic highlight, I absolutely love the vocoder sample part I created in the chorus of 'Astronaut', it feels like such a harsh sound against the warmth of the song yet it has so much emotion in it."
---
He notes the lyrics of "Last Light" as some of his favorite lines: "Girl, I found you in the last light, and lost you at the break of dawn / we were newly reborn that night. Now I understand what it was, we were young and freedom tastes so soft, didn't want to get off that ride…"
The dreaminess of this track is juxtaposed against the grounded warmth and pure, intimate energy of "Satellites," a raw outpouring whose soft verses fade into explosive, powerfully expressive choruses. "'Satellites' is one of the songs that I've had the longest and it holds such a special place with me," Glew tells Atwood Magazine.
I've seen the blue skies running grey
I've seen days you won't believe
I hold the words you said in reverence
Over me, over me
I'm not the one to call out loud
I look for space between the rain
Great ways are tumbling to bury me
Calm the sea, calm the sea
Like satellites over me
---
Wherever you listen on Gravity, you are sure to find the stripped-down surrender of an artist who has given himself over to his music. George Glew's breathtaking talent is on full display throughout his second EP; considering all that he's put into these songs and all that a listener can take from these tracks, Glew's breakout into the mainstream is a matter of when, not if.
Meanwhile, the artist himself remains humble and charmed to be able to share this new set of songs. "I just want to create an emotional connection with people," he says. "I hope the songs are something that people can really relate to and take them with them on their journey." Remember the name George Glew.
Experience the full record via our below stream, and peek inside George Glew's Gravity EP with Atwood Magazine as the singer/songwriter goes track-by-track through the music and lyrics of his sophomore EP!
— —
Stream: 'Gravity EP' – George Glew
:: Inside Gravity ::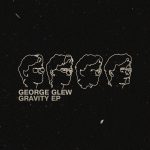 — —
Gravity
Gravity is a song I wrote whilst my girlfriend was struggling with some severe health issues. She had just had a lot of these full body paralysis episodes and it was a very difficult time for both of us but obviously especially hard on her. The song was just me expressing how I wish I could help her in those hard times and lift her up.
Astronaut
I wrote Astronaut just after my Uncle passed away. I had called my Mum saying I was going to head over to visit him but I was too late as he was in his last few hours. It's about not having the chance to say our goodbyes.
Last Light
Last Light is quite general about how we change over time and how we can have such strong connections with people but we ultimately follow our individual paths and sometimes that leaves us distant from those we were once very close too.
Satellites
Satellites was written shortly after I found out my Dad had cancer and is about going back to those figures in our life that we seek comfort from through adversity, in this case the song was written to my Mum.
Dream Song
Dream Song was written after I woke from a dream where I was introduced to my Dad, but in the dream it was him before he was ill. It caught me way off guard and I wasn't right for a few days after.
— —
— — — —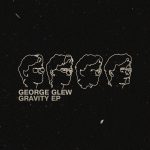 ? © Daniel Harris
:: Stream George Glew ::
---