Intimate and hypnotic, Zoe Boekbinder's "Shadow" is a reflective reminder that darkened periods are just a natural part of our lives.
—
Everybody experiences moments of misery, some more than others, and it's easy to look negatively upon them. Life is too short to be sad! What good does being unhappy do? Turn that frown upside down and move on! But focusing on the darker things, whether willingly or not, can put things into perspective by making the happy moments happier and the lightness lighter.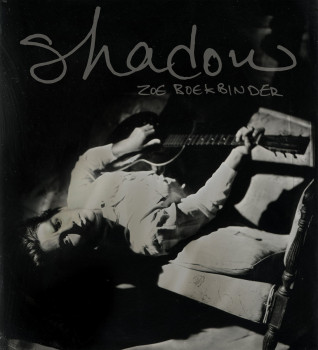 We are still searching for where we belong
It is not where we are or where we came from
Everything that we do is an effort to escape the sadness
We seek distraction and a fraction of light in darkness 
Atwood Magazine is proud to be premiering the music video for "Shadow," the latest single by Louisiana based artist Zoe Boekbinder. The song, intimate and steadily mellow with Boekbinder's soulful vocals drifting over a twinkling melody, is an acceptance of feeling down. "For myself, when I'm in a deep sadness, its hard to remember that I ever felt joy and hard to imagine a future where I will feel happy," Boekbinder tells Atwood Magazine. "'Shadow' is a reminder to myself, and anyone who needs it, that sadness exists in relation to joy, just like shadows exist in relation to light."
Beginning with an introduction into relatable emotions, the bond that can form between listeners and artist is highlighted through third person addressing. "We are together in feeling alone, unloveable and unknown," Boekbinder sings while each word is hypnotically elongated, pulling us and our thoughts together. The second half of the song is advice and reassurance, a thoughtful interpretation of the significance of darkened periods.
We should remember where light can be found
If it burns too bright it's sure to burn out
So take rest in darkness knowing it's just a shadow
And shadows have edges that meet the glow
The video is equally as intimate, scenic views captured inside a Mediterranean ruin. There's a gazing up at the sky, branches blowing against a tranquil blue and a time lapse of racing clouds. Boekbinder pops up while moving under the sun's rays or stood and sat in front of the crumbling peach-coloured walls. You get sucked into the location's atmosphere as its loneliness, the warming tones, and the daydreamy sound of the song create a moment of reflection. It's symbolic with the ruin coated in the brightness but there's seemingly an element of escapism too by retreating to this solitary setting in a summery climate in order to clear the mind. "I shot this video myself on my cell phone", Boekbinder tells Atwood Magazine of its making.  "The location is really special. I found it, somewhat by chance, and was so drawn to it. It is a ruin of an ancient church in Northern Spain and also the home of an artist couple, Madalena and Nik Steven, that have become very dear to me."
It's simple and personal, just a phone camera, a vision, and Boekbinder. The simplicity can be representative of the song, the chorus consisting only of two poignant lines: "shadow can't live without light, day can't live without night." These opposites, obvious and omnipresent, are like the relationship between happy and sad or love and loss – any contrasting emotions that can feel extreme but are a natural part of our lives.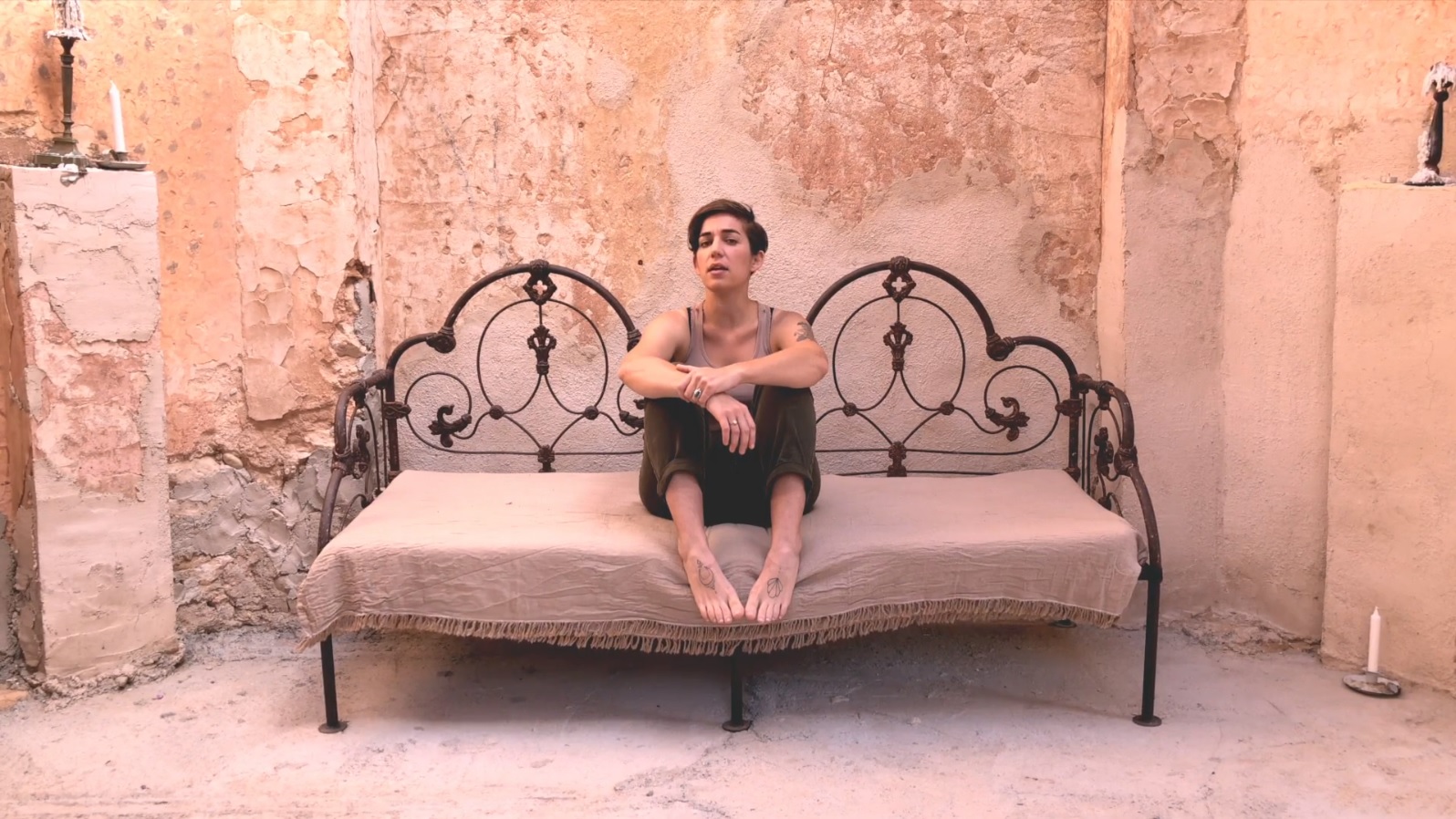 "Shadow" is the title track off Zoe Boekbinder's latest album of the same name (released 24 November). A blending of folk, stripped-back pop, and doo-wop harmonising (the latter prominent in "Darken Your Door" and "Becoming a Nun"), the album was written during a challenging time for Boekbinder. The losses witnessed and vulnerability felt are thus present in the eleven tracks but there are also moments of guidance, such as "I'm telling you now if its not too late / You deserve it all and you shouldn't have to wait / If someone tells you that you're unworthy / Turn around and leave" in "Possibilities."
Feeling down is a personal thing but it can also be broader and more collective. As Boekbinder explains, "This has been a dark few years for a lot of people, and for the world as a whole, it seems. Politically it is looking really bleak. Environmentally it's scary. Socially devastating as we become more and more aware of the prevalence and popularity of fascism. I think a lot of us feel really heart broken." "Shadow" reminds us that it's ok to react to things in a negative way, that sadness is just a form of ourselves coming inevitably in cycles. For all the bad things, there are good things too. Stream "Shadow" exclusively on Atwood Magazine!
Stream: "Shadow"- Zoe Boekbinder
— —
— — — —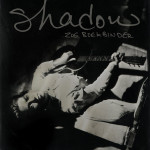 ? © 2018
:: Stream Zoe Boekbinder ::