In the midst of a disjointed return to live music, San Francisco's Outside Lands Festival gave fans exactly what it promised: Diversity, the strongest slate of headliners across the country, and plenty of classic hits and new favorites.
by guest writer Beau Hayhoe
•• •• •• ••
---
From the moment one entered the rolling hills of Golden Gate Park, especially through a vibrant spray-painted stone tunnel at the park's south side, things felt different. Long before finding some elbow room in front of a booming stage, that feeling (the improbable sensation of being in the presence of real, live music) drew a chorus of cheers from a colorfully costumed crowd. And it never let up.
Walking into Outside Lands felt like greeting an old friend after a long time apart (for this writer, the time apart from Golden Gate Park totaled seven years). The emotion was palpable and poignant enough to make you stop in your tracks and lift your gaze to the frequently sunny, sometimes foggy skies.
Without a doubt, the 2021 edition of the famed San Francisco fest, packed with one of the year's best festival lineups, lived up to every bit of hype and excitement.
Take your pick from any one of the weekend's banner showings, from Sharon Van Etten's impassioned Friday afternoon performance to Vampire Weekend's only show of 2021: A frequently joyous, jammy Saturday night opening jaunt ahead of Lizzo.
Revel in the appearance of unexpected throwback favorites (Nelly), up-and-coming stars (Hinds), reliable standbys (Dr. Dog) and of course, plenty of tracks you know by heart (The Strokes).
To be clear, there's certainly been no shortage of rising festival stars across the country this season — Phoebe Bridgers comes to mind — or dependable, soulful sets from veterans of the circuit, like Future Islands at Governors Ball.
But to have so much of it in one place, often in quick succession, felt like a gift from music's surprisingly generous gods. Even somewhat-muddy grounds couldn't dampen the spirits of so many Doc Marten-clad, bejeweled, extravagantly costumed devotees of the festival's Ranger Dave mascot.
And it was everywhere you looked, early and often. If you happened to start your weekend on Thursday evening with an Outside Lands Late Night set from rising indie rock hero Bartees Strange within the narrow confines of The Rickshaw Stop, consider yourself very lucky: It's probably the best $15 you can spend on a concert these days, from his covers of The National to his one-of-a-kind blend of hard-charging rock and rich vocals.
Bartees delivered an encore by way of a jam-packed, diverse Friday afternoon set, a nice precursor to an indie star with quite the pedigree of her own: Sharon Van Etten. Alternating between quiet contemplation and immense singing power, she drew raucous applause near the end of a gloomy Friday afternoon as she launched into cult favorite hit "Seventeen." Cue the goosebumps.
Van Etten was later joined by fellow indie luminary Angel Olsen, capping off her set with the pair's impassioned duet "Like I Used To." It was a treat, not a trick, in a Halloween weekend full of only king-size delights.
Khruangbin shone through a packed Friday shortly thereafter, putting each song through its very groovy paces in an expert blend of shoegaze and psych rock befitting the band's Texas roots.
If you stuck around the Lands End Stage, you caught a high-energy, loud and extremely danceable Glass Animals set. It proved a fitting way for the relatively youthful British hitmakers to pass the Friday night torch to rock's reigning kings this side of the pond: The Strokes, naturally. Tracks off 2020's fittingly named The New Abnormal sounded tight enough to become future classics. Guitarist Albert Hammond Jr. certainly felt that way when talking to this writer on a sunny Saturday afternoon, sipping on a can of his new Jetway wine seltzer in the media tent.
Of the sad, slow crooner "Ode to the Mets," Hammond Jr. said he feels like "everybody's going to be singing along to that song in 10 years." Fittingly enough, if you know the NYC legends, you've assuredly had your own favorites for more than a decade, and the beat goes on. The well-dressed, gracious Hammond Jr. certainly might be right, and there's no doubt the rest of The Strokes' relatively short set delivered plenty of singalong-worthy jams in the meantime. There's the eternal classic "Someday," the sort of track to be sung with your eyes closed and perhaps a tear or two rolling down your face.
There's also the ripper that is "Reptilia," the shout-at-the-top-of-your-lungs epic "Last Nite," the undeniably fun "Bad Decisions" (ad libbed vocal take from Julian Casablancas included), and even an unexpectedly quiet opener (that'd be "Call It Fate, Call It Karma").
The Strokes keep you guessing — there's no telling what Julian might say onstage — but is that such a bad thing after too many long months of livestream shows?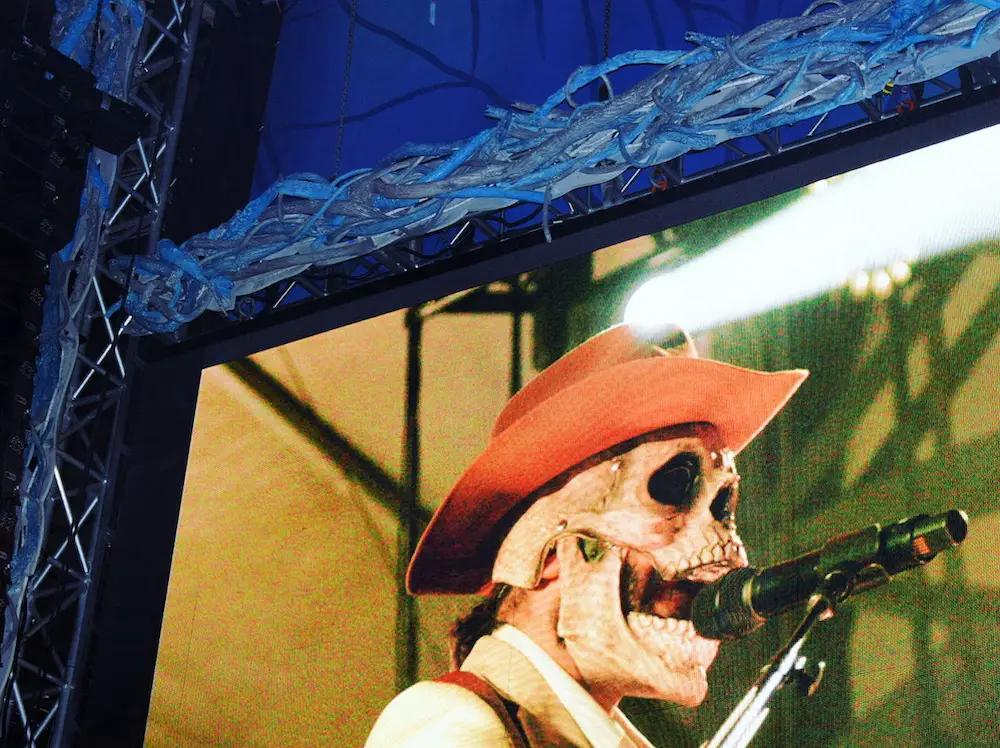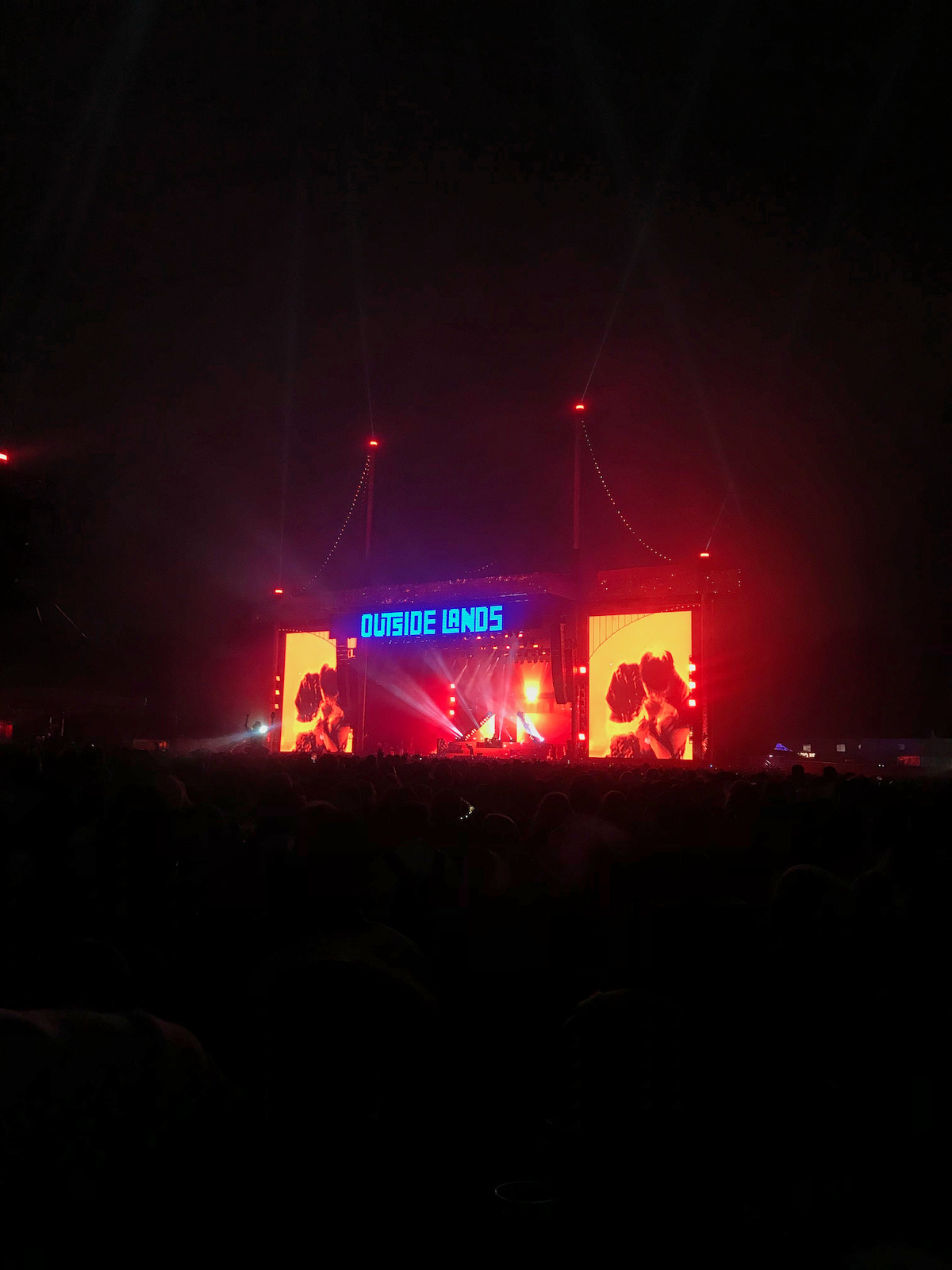 The Strokes delivered a bit of chaos, but Saturday arrived right on time, so to speak, a nice counterpoint filled with dependability all the way through. Psych-folk rockers Dr. Dog drew perhaps the largest Sutro Stage crowd of the weekend, no doubt buoyed by the fact that the band's final tour included Outside Lands.
And as far as reliability goes, Vampire Weekend's Saturday night set offered up a true shot of nostalgic, welcome relief. Think back to the first song on your old, alphabetized iPod track list: It's "A-Punk," right? To say the crowd knew this song by heart is, somehow and some way, an understatement.
Before that late-set favorite, Vampire Weekend easily proved that the band is so much more than just a handful of iconic songs, although they played all of those, too (see: "Diane Young," "Campus," "Cape Cod Kwassa Kwassa" and "Oxford Comma"). Well over a decade into an illustrious career, Vampire Weekend is growing into a surprisingly hard-rocking band with plenty of space to jam, but in a way that's pleasant, tasteful and rarely overdone.
Their set leaned on tracks from 2019's still-fresh Father of the Bride, interspersed with welcome callbacks to the band's early days (closing number "Walcott," preceded by a deeply kind thank-you from frontman Ezra Koenig, again moved this writer to shed a tear, if you can believe it).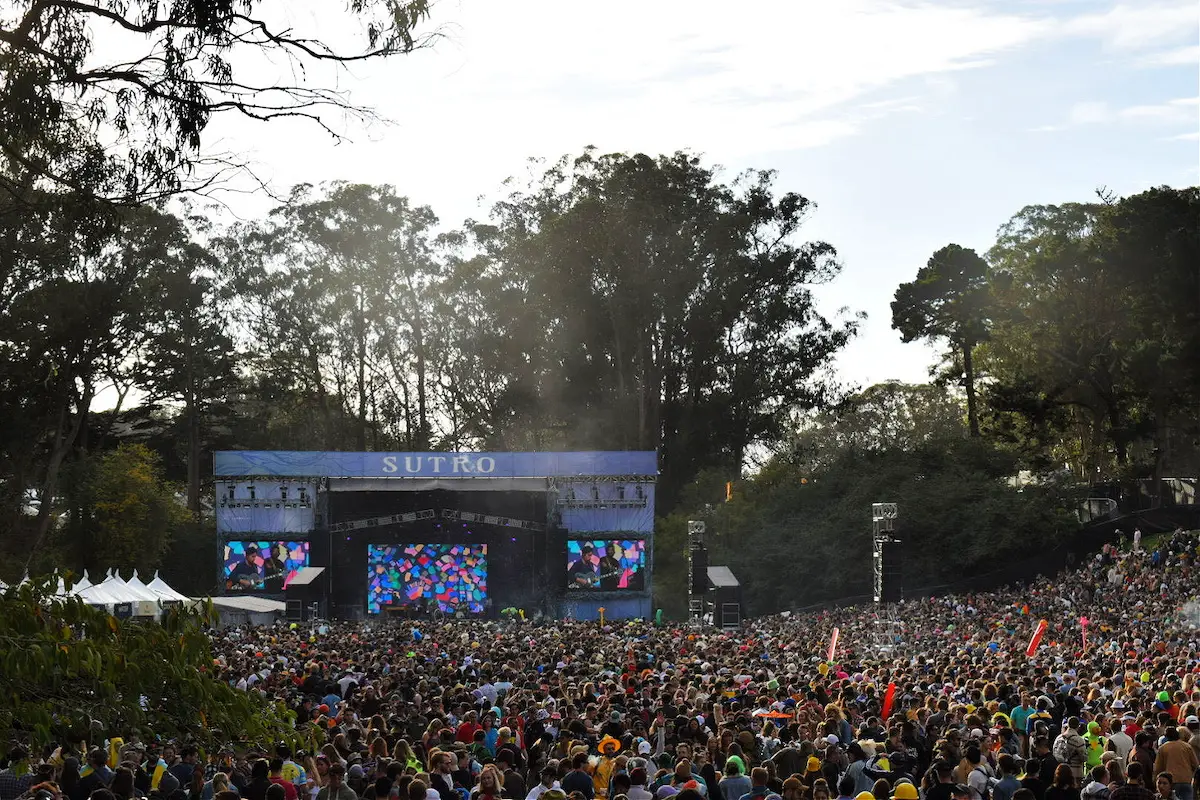 Have you recovered emotionally yet? Maybe? Make your way, then, back to the deep woods of the Sutro Stage, where Lord Huron frontman Ben Schneider greeted the crowd wearing Western finery and a seriously cool Day of the Dead-esque mask.
Playing in front a multi-level rocky, neon cacti-filled backdrop flush with rich orange and yellow lighting, the set proved a soothing, emotional balm to a bustling Saturday.
Lord Huron continue to blossom into a band that can tug at your heartstrings (the beautiful, sad, "The Night We Met") just as easily as they can lead you down a winding, woodsy lane — either in your mind at present or in your memories (crowd favorite "Meet Me in the Woods").
Tracks off the band's 2021 effort — the whimsical, mystical Long Lost — joined favorites from albums like 2018 standout Vide Noir, not to mention (arguably) the band's defining effort, 2015's Strange Trails. For good measure, Schneider & co. played the deeply moving "The Birds Are Singing At Night," an original song from the soundtrack to 2015 film A Walk In The Woods.
The journey through Outside Lands had more twists and turns yet, from a light-on-its-feet Sunday afternoon Caroline Polachek set to an incredibly soulful Lands End showing from Brittany Howard. Howard's band delivered immense texture behind the Alabama Shakes singer, who boasts one of the strongest voices in rock.
By sunset, fatigued though festival attendees might have been (the quiet Sunday shuttle ride to Golden Gate Park indicated as much), no expense was spared in costume or spirit as Aussie stars Tame Impala bounded onto the Lands End Stage, introduced in hilarious and briefly confusing fashion as "The Wiggles."
Kevin Parker and co. had some welcome treats beyond the "headfake" intro to open the set, including the tour debut of "Yes I'm Changing," off smash 2015 album Currents. From the booming "Let It Happen" to closing number "New Person, Same Old Mistakes," Tame Impala provided a psychedelic and inspiring headlining set, in much the same way a legacy classic rock act might have done at Golden Gate Park in years past.
Consider it proof positive that with persistence, a golden hour showing can turn into a festival-closing headline set in good time.
Outside Lands 2022 has much to live up to after a vibrant, oft-mindblowing 2021 edition.
The bar, needless to say, is set very high. If you've had your sights on the West Coast, Outside Lands is where you need to be next year. And did it meet the hype this year? Well, if you know, you need only ask.
— —
Beau Hayhoe is a Brooklyn-based writer covering music, menswear, whiskey, craft beer and more. His writing has appeared at sites like Esquire, Maxim, InsideHook and The Line of Best Fit. His favorite band is The National. When not writing, he can be found enjoying a Brooklyn beer or poring over crate after crate of vinyl records.
— —
— — — —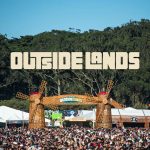 ? © Beau Hayhoe
---