? ? ? ?
They may have a crazy, crazy, crazy name, but HOT LIKE SUSHI are worth putting on your radar. Their new single "Do You Wanna" is a euphoric dance pop power anthem that, for all its familiar ground and played-out scenarios, still makes us want to get up and groove.
You keep on giving giving giving me
back handed signs
Am I just tripping tripping tripping
or is this real life
Listen: "Do You Wanna" – HOT LIKE SUSHI
---
Atwood Magazine is proud to be premiering "Do You Wanna," the third single from Swiss pop trio HOT LIKE SUSHI. Consisting of Elias von Arx, Luka Corman and Sam Schwalm, HOT LIKE SUSHI dub their brand of music "Guitar. Dance. Pop," and well, minimalist advertising strikes again. They're Smallpools on steroids, the next generation of Passion Pit, The Colourist, Magic Man, Walk the Moon and The Royal Concept – and the question begged is, are they too late?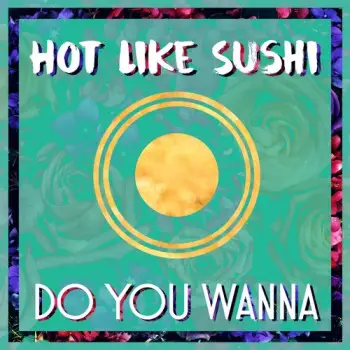 Am I blind can I see these hints you give to me?
I don't know am I missing them unconsciously.
Days keep on slipping slipping
slipping by and we're stuck in time
So many bands have made a name for themselves with high-energy dance music – the list goes on to include COIN, Youngblood Hawke, Bad Suns, MisterWives, Neon Trees, COASTS… and still, we've barely breached the surface. In spite of all that, HOT LIKE SUSHI have earned the attention of over 20 radio stations, and racked up nearly 200,000 Spotify streams.
It's hard to judge a nascent band (debut single "CRAZY" came out September 1, 2017), because you never know if what they've got is runaway success, or a novelty fad. What's clear, however, is that these three dudes are here to have fun and bring the hype – as has been felt on 2017 singles "Purpose" and "Crazy." That fiery factor continues in "Do You Wanna," a pulsing jam that soars with thunderous drive. Produced by Ben Mühlethaler, who just so happened to mix the last two Prince albums, "Do You Wanna" is infectious and intoxicating, a hands in the air delight.
You're out in the dark
Not knowing where your path will lead
I know this is hard
But there's an answer that you still owe me
Do you wanna
I need to know
Do you wanna
Please let me know.
The song is simple: Are we in or out?, asks the narrator to a prospective romance. That's it! That's what the whole song's about: "I just need to know what's going on, tell me baby," cries Elias von Arx as he heads into the breakdown, clapping along with his bandmates in a time-tested and audience-approved slow-rise toward the final chorus.
"Do You Wanna" hits every trope in the book, and that's not necessarily a bad thing. We don't expect innovation every day; all we ask is that, when a band trods over familiar territory, they do so with grace and dignity. HOT LIKE SUSHI give all they've got to "Do You Wanna," delivering a dynamic catchy tune with confidence and poise.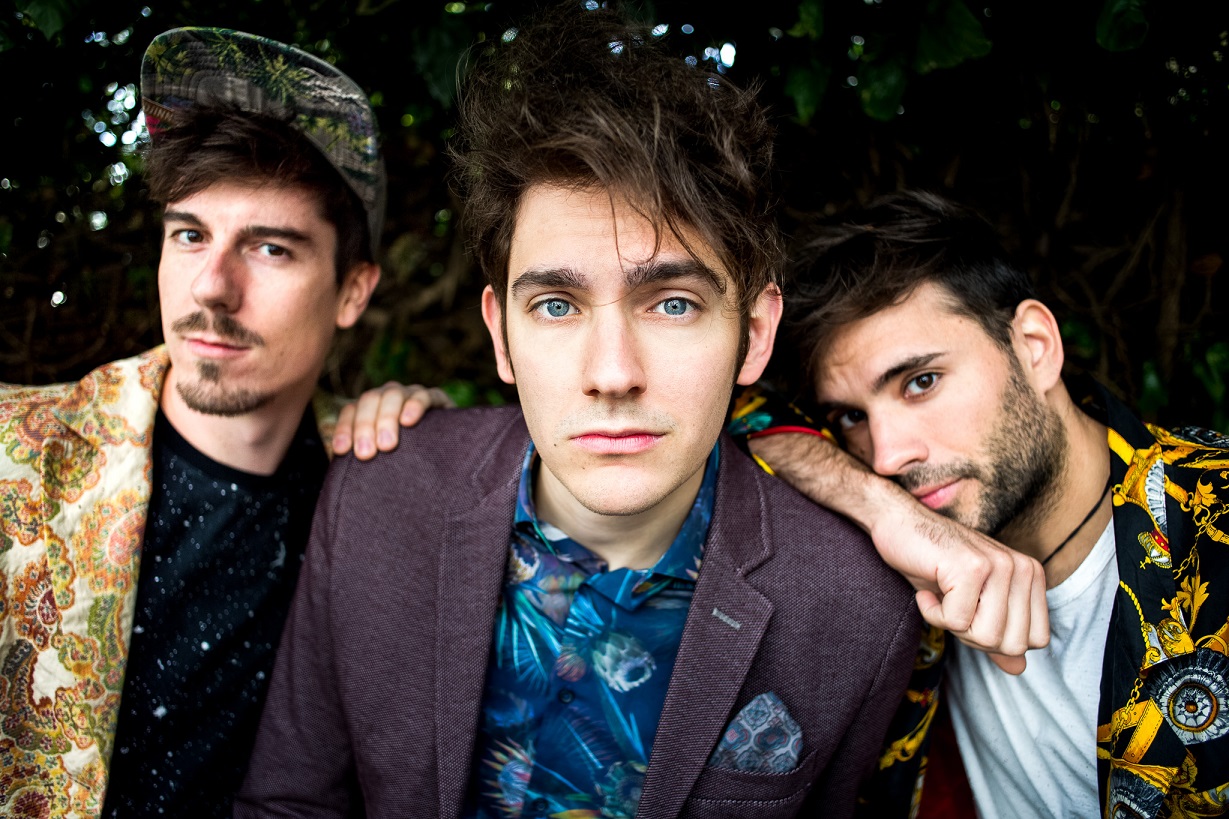 "This is our most dancey song as of yet," the band shares. "Funnily enough, when our keyboarder Luka first came up with the idea, it was kinda slow and ballady, but after like 20 different versions of it, we finally ended up with a version that we thought fit our style a lot more. The main melody has been there right from the start though. The song is about unrequited love, as all good pop songs should be, we believe. We think it's kind of a stylistic element of pop music to find new and entertaining ways to tell the same old story. The protagonist is receiving mixed signals from his chosen target and is unsure what she wants and what his chances are. So he's trying every angle to convince her to go out with him."
Your vibe is kill kill killing me,
I guess I won't survive
I wish I would be swimming swimming
swimming in last weekend's high
Don't leave me hanging by a thread now
you know I'm depending on your known how
Babe, are you willing willing
willing to give this a try
Yes, Smallpools got there first (among others) – and who could ever forget the blissful embrace of "Dreaming"? – but an unforgettable name and a boatload of energy make HOT LIKE SUSHI an act you'll instantly remember: One you'll find yourself coming back to again and again, as you slowly come to realize there's far more to this emerging talent than meets the eye. Stream "Do You Wanna," exclusively on Atwood Magazine!
? ? ? ?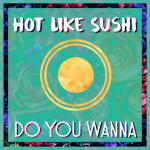 ? © Anna Lena Holm
:: Stream HOT LIKE SUSHI ::