With an inclination toward grassroots marketing initiatives and sporting a big, anthemic alternative rock sound, England's A Silent Film are easily one of the hardest-working independent bands around. After a rather quiet 2014, the duo of Robert Stevenson and Spencer Walker seem hell-bent on making 2015 their loudest year yet.
The excitement started in April with the release of New Year, a four-track EP that marked the band's first release in nearly three years. Offering new twists on the band's familiarly dynamic, larger-than-life sound, New Year was a much-needed wakeup call for the band's fans – a reminder that A Silent Film is still here, and staying strong. Songs like the renewal and change-driven Atwood favorite "Tomorrow" demonstrate a band on the prowl for new musical and thematic territory. Meanwhile, "Paralysed" and "Strong Enough" – two songs that made it onto the band's upcoming third album – find A Silent Film injecting personality and emotions into their Springsteen-Killers-U2-Coldplay-esque music like never before.
There comes a time for every artist to unveil themselves – to strip away the fat and expose their core. A Silent Film did just that on their 'Secret Rooms' tour, a twelve-city expedition that brought the band across America playing what they described as "an intimate and interactive event at a secret location in the city, featuring unreleased music and fan favorites, and a night full of surprises." Relying on social media  alone, the band managed to sell out the entire tour – again, quite the feat for an independent artist. These intimate evenings were captured on film, and a different song from each night can be viewed on the band's YouTube account:
It's no ordinary way to start the year off, but A Silent Film are no ordinary band. After the whirlwind touring that followed 2012's critically-acclaimed Sand & Snow – featuring popular tracks "Harbour Lights" and "Danny, Dakota & the Wishing Well" – it's no surprise that the band wanted to reconnect, both with themselves and with their fans.
Perhaps it's that 'finding ourselves' mentality that looms over A Silent Film's decision to eponymously name their forthcoming third album. A Silent Film is set for release on October 16 via the band's own label, Silent Songs. At the same time, they will be embarking on a larger 27-date U.S. tour, the details of which are available below.
For them to finally name a record after themselves suggests that A Silent Film have reached a new level of confidence and comfort: Robert and Spencer know they are putting their best work forward. Their excitement shows in "Lightning Strike," the anthemic first single off the upcoming album which explodes with energy as Stevenson, amid an enthusiastic barrage of strings, piano, and electric guitar, belts the song's arena-ready chorus:
Are you ready for the big show?
'Cause I've been waiting for it all my life
I see a storm on the horizon
Are you ready for the lightning to strike?
"Lightning Strike" is set to release on Friday, August 28th (find it on iTunes and Spotify). A Silent Film are back, and if this song is any indicator, then they're doing better than ever. The new record will be an exciting addition to the band's vibrant discography, as well as a testament to the past two years' hard work. Give a listen to "Lightning Strike" to experience the electricity of A Silent Film's positivity. These guys are revving to go!
Listen: "Lightning Strike" – A Silent Film
Such pure, unadulterated passion is inevitably impossible to hide, as I learned firsthand during my thirty-minute video chat with Robert and Spencer. Speaking to me from Robert's sofa, the two musical masterminds were in high spirits, constantly joking around while offering deep insights about this invigorating year. Not only do they love what they do, but they also clearly love each other.
Despite intermittent distractions from Spencer's miniature dachshund Coco and Robert's cat, the three of us dove successfully into the inner workings of A Silent Film, exploring their independence, their craft, and the glue that holds the band together. The depth of Robert and Spencer's answers and their effusive positivity is highly indicative of their new music: A Silent Film is ready to get loud.
A Conversation With A Silent Film
Atwood Magazine: Hey Rob and Spencer, pleasure to meet you guys!
A Silent Film: Hey, thanks so much for having us!
It's been a while since you guys were doing a lot of things, so it's good to see that the band is making more noise!
A Silent Film: Yes, it's very good to be back. We are over the moon to be showing people the beginning of the stuff that we've been spending the last year working on, so yeah – it feels good!
Let's talk about that. I originally found A Silent Film from your sophomore record Sand & Snow, with anthemic songs that read like stories. What's changed for you between the last album and this new batch of songs?
A Silent Film: It's been a while – we've been through this huge touring cycle in America, and I think before we had done any of that, there was this notion that anything we spoke about too personally, from our point of view, was perhaps not worldly enough, if that makes sense? Like, who really wants to hear about our lives in rural, middle-class Oxford, England? It's not that interesting, so we were always story writing and storytelling to put our ideas and emotions into something that was perhaps going to be more interesting to other people. I think, in a way, we've now experienced some amazing stuff, and we've earned the right to write some music that's more personal to us. There'll always be story songs and stuff, because lyrically, that's interesting to us and that's what we're inspired by in so many other writers. But I think we've earned the right to speak more personally on this record.
What was your mindset with the batch of songs off the New Year EP?
A Silent Film: I think we just want to "blow the bloody doors off this" is the phrase to use. We're in love with making music and we just want to show that, as much as possible, to people, and not be afraid to put ourselves out there as much as possible. We really like that relationship – we want that relationship where we can not be afraid onstage, and really reach our audiences as much as possible, and have them reach back to us – there's not a sense of any kind of divide there, that we're aware of. I think that's why we do write big, anthemic, emotive-type music. I see it as a sort of fearlessness, if that makes sense.
As you said, 2013 was all touring, and then you holed up for a year. What happened over that time?
Spencer: We got back in touch with our families, and we made up a lot of relationships in our personal lives… It's amazing – having been away from that long, you don't realize how much you miss out on, so it was really nice to reconnect.
Robert: I think that – I don't know – we never said we were going to take a long time to write the next record; we also never set a time limit and we had no deadline. And we just… I'd love to say it was really conscious towards our plan, that we decided to have that year off, that we'd really like – but we didn't; we just started writing back here, and clearly we were writing some kind of different, more interesting stuff to us, and it was like, "Okay, we'll just see where this goes," and then it just followed through! I think the other – the flip side to that, to be slightly more business-like, which we only have to do because we're an independent band, is that it's not as simple for us as maybe it is for some major label bands, where it's like, you're in a five album deal and you go, "Okay cool: Next album, next album." The way we operate has always been to maintain artistic integrity, especially in the writing; we've never wanted to have anyone interfering with that – and that's great, but generally [laughs] it just involves a little more planning and it takes a little more time to set up. We enjoy doing it, but inherently it takes a little longer. We don't have anyone to hold our hand, so you know, we have to do that ourselves.
Spencer: Are you complaining?
Robert: I'm not complaining at all, I'm freaking happy about that.
Spencer: He's complaining, Mitch!
Robert: I am not complaining – I am proud!
Well there's a lot of freedom there, right? It's all on you, and it's been on you. What's been your experience, being signed to what is essentially a venture capital firm, rather than a label?
A Silent Film: It's pretty liberating, and we love it! We've got very little to compare it to. Let's just put it like this: We've never had a successful label partnership in our band's career. It always seems to end acrimoniously – and it's not always our fault, like – but no, we just never make anyone enough money! That's what happens, isn't it? That's just the fact of it. The records get out there, and there seems to be the sense that people aren't generally happy… So we are very much happier finding grassroots-style ways of putting out our music and making sure everyone is happy and has the right expectations around it.
That's a pretty good transition into your 'Secret Rooms' Tour.
A Silent Film: Ah, yeah – absolutely! We're so proud of what the 'Secret Rooms' tour stands for, for us, and how excited our fans have been about it so far – we can't wait.
Why secret? Why not play to a larger audience?
Spencer: It's like a beast who has been in a zoo for a long time, and then it's being reintroduced to the wild. I feel like, if we were, say for argument's sake, a zebra being reintroduced to the wild, I don't think they would just put the zebra back in the middle of a plain because it would probably get eaten by a lion very quickly. I think they'd reintroduce him into more of like, maybe a little oasis, or a little area of water – a waterhole! And he can meet some other animals, and they can be like, "Hey! Do you remember how to do this? Because you've been in the zoo for awhile." It's something like that, except with music and not animals. We just decided we wanted to do something different. We have been away for a while, and we had this idea. The great thing about being independent is you get to do whatever you want, so we thought, "Let's do that!" We're going to be out playing big shows, touring, and doing club shows for sure for the rest of the year. If you don't do it at the beginning, honestly, you never get time to do anything weird again. The cycles catch up with you, and suddenly you have to be here, you have to be here, whereas at the beginning, you can be a little more fussy.
Robert: Plus, we're doing different versions of every single song.
Do you often write at a piano like that?
Spencer: Yeah, on the same bench! [laughs] We start with a bit of "Chopsticks," and then segue into a nice little tune. For this EP, the writing's been done in lots of different ways. Robert handles all the lyrics, and… [to Robert] I'm trying to think, what's on the EP? How did we write it?
Robert: [to Spencer] Hey, come on! You can't talk about it too much – it's too difficult! It's like, the one most important thing – I think – is that you've got to have an open mind to how it could happen next. So you could never, ever, say how a song comes about, because it's not true! It's always going to come from somewhere different. It could be just this tiny little lyrical idea that comes to you, and then you're like, "Oh, yeah! Go!" The whole song can run off from that point, or it can be a little cello thing, or it can be a little thing on guitar, or it could be some random sound! It could be a cat's meow, for all I care, as long as it's inspiring and it has something of meaning.
Spencer: It's quite often a drum thing, properly.
You guys have been doing a lot of recording lately, and to my understanding, you're currently at your house.
Robert: Yeah, we don't make a big deal of it. I have a small recording setup at my house in Oxford, so we tend to work out of here quite a bit. But we go to all sorts of places to make music as long as it's possible. You're in one space for too long, you get kind of cabin fever a bit, and that's definitely something we've learned along the way that's been very helpful.
Am I currently interrupting a session for the album?
Robert: Yeah yeah yeah, kind of! 
It's nice that you get to be a little bit more laid back this go-around. It sounds like you guys are in a good place, in terms of your mentality and your headspace.
A Silent Film: Yeah! It's important to us to be happy, and to make sure this is part of our lives and not something to be indignant to, aggressively, in a confrontational way. This is how we live our lives; also, if you really hate your job, it really impacts on the people around you. You can't have that good home life, family, and stuff like that if you're not proud of what you're doing. We're very proud of the music we're making at the moment, and with the EP. It's easy to be happy, because we're honestly just really excited for people to hear it.
Listen: New Year [EP] – A Silent Film
Why name it New Year?
A Silent Film: It was literally at New Year's when I was like, "I really love it as a title!" I love the fact that it's got that fresh 'rebirth' kind of feeling. I like the wordplay of 'New Year EP' sounding like New Year's Eve – it just feels really comforting and familiar – and I like the fact that I knew when we released it, it wasn't going to be the New Year.
Yeah, you were a little late to the party.
A Silent Film: Yeah, but I find that wonderfully deliberate. If it can be confusing, normally we'll do it.
Was one of you the hand model for the EP's cover art?
Spencer: No!
Robert: Actually, it was in Spencer's kitchen! Spencer's hands are particularly ugly, so we couldn't use them.
Spencer: We're very lucky to work with a photographer called Luca Venter who has done pretty much all our photos for the last few years. He's a guy from Denver, and we wanted him to do the artwork. We flew him over, and he was staying in my house while he was over here for a few weeks. We were doing shooting most days, working on artwork – and he's actually going to be filming on our Secret Rooms tour – but that one, he was like, "I've got this idea." And I just turned around for two hours, and he had a friend come over. A couple of hours later, I turn around and he's like, "Take a look at these!" And it was like, "Oh! You've been busy… In my kitchen." It's easy, with him, because he's good and because when we meet people who inspire us on the road, we continue to work with them. We've always been that way, and again, it's just another part of the way we work that we love: We can make those decisions, and we don't have to worry about it. We know that he's the right person to work with because it feels right. He's a good guy.
There's a clear difference between your writing styles on the last record and on the new EP.
Robert: We're really broadly influenced within music. It's quite rare that we would sit down and listen to a band that other people might think sounds like us, or has sounded like us in the past. We really do listen to a whole lot. I think that's what certainly the exercise of writing, like a song like "Paralysed," which opens that EP – we were so excited about using this sort of American, hip-hoppy style, sort of 'pop' production, but to find a way to fit my voice to it. It's new to us, that seems unusual – it's not what people expect. It just seemed really fun to us, to try something that aggressive, in a way, that we don't usually do. We wanted to display that.
Listen: "Paralysed" – A Silent Film
Robert: The whole of the EP, and certainly the ongoing musical trend, for us, is to reach places that we haven't been before. It's an old cliche, but of course we don't want to tread the same sound or keep putting out the same song, and I hope we'll make new fans with all the new music we make, rather than keep making the same fans happy, if that makes sense.
Spencer: I think it links in as well with what Robert was saying earlier about us being more confident with where we are now. We've learned a lot, and we feel like we're able to maybe make statements and make music that maybe we couldn't have made two years ago.
Robert: With the sticks?
Spencer: With the drums! I make a statement every time I pick up sticks. If you're not picking up on those statements, then we've probably got deeper issues, my friend. Making broad statements – but yeah, we just feel pretty good, and we don't want to fuck around anymore. We feel pretty confident.
What was inspiring you when you were writing?
Robert: A huge abundance of stuff… I don't know, it's so difficult. There are times when you're writing, for me, when I don't want to listen to anything at all that's in the world of what we're doing. It can be distracting –
Spencer: I mean, the big records that came out and inspired us, I guess, would have been James Blake's Overgrown… [to Robert] Do you remember in the first writing session? We got a copy of Kanye West's Yeezus – and that was just so, so amazing to have the first time you hear a record, right there at the same time as you're making your own music. And to be that shocked, and that slapped around the face by an amazing album…
Spencer: I think that most of the artists that we're inspired by have reinvented themselves and offered something new over the years, and it sets a good template. But I don't know – I suspect that it's true that the artist never actually thinks they're changing as much as the fans think they're changing. It's funny, watching – and I really try not to – but because we run our own social media, so I'm doing the Twitter and all of that, and watching people's reactions when "Tomorrow" came out was really interesting. Some people say things and you're like, "Wow, that is such a weird reaction, dude." [laughs] I had no idea that's how that would come across. And you maybe don't think it's such a leap – it just feels quite natural. Maybe that's just going to be always the way that it'll be impactful on an audience.
Taking a step back for a second, I first discovered A Silent Film through your song, 'Danny, Dakota & The Wishing Well.' I've always wanted to know, what's the story behind that?
Robert: Definitely America. Being in America for the first time, seeing firsthand what I'd heard Bruce Springsteen sing about all my life, and wanting to contribute somehow or to just reflect… When you do something for the first time, there's definitely something to remember about that. There's something very important about that first feeling you get, and it was just crossing all these different states, and that feeling of home, and stuff… I just wanted to write a story song about this, and then the idea of unrequited love that gets you in is just something I'm always thinking about. I don't know – it's never off my radar, and it just seemed like a fun story.
Listen: "Danny, Dakota & The Wishing Well" – A Silent Film
Robert: It's amazing, how many people come up to us at a show and go, "We're the real life Danny and Dakota!" And they're just buzzing about the fact that they knew each other as kids, and they ended up getting together later in life, or whatever. That's just so nice when people do that. It's nice to touch people in that way.
The last effort really was about connecting with people through creating these outer experiences from your own outer experiences. Now you're talking about your inner experiences, and I think there's a different sense here. Your songs are actually a little bit vague this time around; there's a sense of urgency and a sense of needing change, but what exactly that change comes from isn't obvious.
Robert: Yeah, well I'm always trying to search for lyrical ideas that come from a personal base for me, but to try not to put them over in such a personal way that it becomes too particular for someone to put those feelings onto themselves. As a fan of music, when I'm really listening and completely emotionally involved with a song, I think it actually connects with me personally. It's not because I empathize so closely with the person who's singing the song; it's because I feel it, in my life, and I compare it to what I'm going through. For an artist to sing so selfishly about themselves in such a biographic way, it's a bit of a turnoff to me; I'd rather be able to share an idea that someone can totally relate to themselves, rather than be impressed by how flowery I use my own…
Listen: "Something To Believe In" – A Silent Film
What are you most looking forward to this year?
Spencer: Honestly man, people hearing the songs that we've been playing for the last year, year and a half – that is just always exciting, and there's nothing… When you release music, it's such a good feeling.
Robert: The horrendous anxieties is all I remember.
Spencer: Well obviously the crushing anxiety of everyone who's probably going to hate us.
Robert: Or I just close all the curtains and stay at home and panic for a week, but you seem to enjoy it.
Spencer: No, it's cool. You never call Robert the day a song is released. He lives in his own little space where he just slowly melts. Look, I could name fifty things I'm excited about for this year, because when you're about to start another cycle, it's just such a buzz. Getting back and seeing all our wonderful fans is going to be great – we can't wait!
Can we expect a more traditional push come the fall?
Spencer: This was one thing that will be followed closely by much more conventional means. We definitely appreciate that this was a super weird way to start a cycle, but we're always going to probably do slightly weird things. Having said that, we will also make sure we do plenty of conventional things as well.
A SILENT FILM FALL 2015 TOUR
October 14 – San Diego, CA – The Casbah
October 17 – West Hollywood, CA – Troubadour
October 19 – San Francisco, CA – The Independent
October 21 – Salt Lake City, UT – Urban Lounge
October 23 – Denver, CO – Bluebird Theater
October 25 – Minneapolis, MN – 7th Street Entry
October 26 – Chicago, IL – Lincoln Hall
October 27 – Detroit, MI – The Shelter
October 29 – Cleveland, OH – Beachland Ballroom
October 30 – Indianapolis, IN – Rathskeller
November 1 – New York, NY – Bowery Ballroom
November 2 – Philadelphia, PA – Union Transfer
November 4 – Cambridge, MA – The Sinclair
November 5 – Uncasville, CT – Wolf Den @ Mohegan Sun
November 6 – Brooklyn, NY – Rough Trade
November 7 – Washington, DC – Rock 'n Roll Hotel
November 9 – Charlotte, NC – The Neighborhood Theatre
November 10 – Atlanta, GA – The Masquerade – Purgatory
November 11 – Nashville, TN – 3rd & Lindsley
November 13 – Gainesville, FL – High Dive
November 14 – Orlando, FL – The Social
November 16 – Tampa, FL – The Crowbar
November 18 – New Orleans, LA – The Parish @ HOB
November 19 – Dallas, TX – Club Dada
November 20 – Austin, TX – Stubbs Jr.
November 21 – Houston, TX – Fitzgerald's
November 24 – Phoenix, AZ – Valley Bar
A Silent Film – A Silent Film
Available October 16, 2015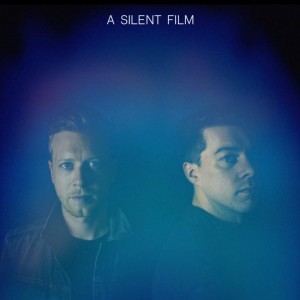 Learn more about A Silent Film online at www.asilentfilm.com
You can follow A Silent Film on Facebook, Instagram, and Twitter.