Wait up, or run off, because you're halfway of never good enough
Like Blondie or Sade, Jo Marches is one of those musical acts with a deceiving name, the kind that often tricks people into thinking entire bands are just a solo, female vocalist. And those kinds of assumptions aren't totally out there – Debbie Harry is famously blonde and Sade Adu's moniker clearly inspired the name of her best-selling band.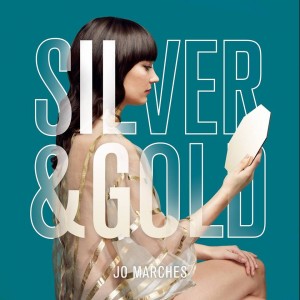 Likewise, the Jo Marches alias takes from Johanneke Kranendonk, the vocalist of the indie pop quartet hailing from central Netherlands. Together with David Hoogerheide (keys), Max Abel (guitar), Rinse Visser (bass), and Thomas Bosveld (drums), Kranendon handed over Jo Marches' short-and-sweet first EP Silver & Gold last November.
Characterized by a balance of gloomy synthpop and colorful psych rock, the EP sounds like the promising product of a hypothetical Pond and Tennis collaboration. Today, Atwood Magazine is proud to premiere the music video for "Silver & Gold," a synth-bubbling lead into Jo Marches' debut.
My hands close to your sleeping eyes
Wake up from the dream before it dies 
Somehow we've seen all this before
Are you losing control or gaining more
Watch: "Silver & Gold – Jo Marches
---
"During the making of Silver & Gold, I was fascinated by the different stages of love, and how different relationships in life seem to take the same direction and blend into each other up to the point where memories become a blur," Kranendonk explain to High Clouds during a November 2016 interview. "All (the EPs) songs are about a different moment in a relationship."
Whatever happened will just happen again
Will happen again, will happen again 
I scratch the silver in my search for gold
Did all I could but my love's turned cold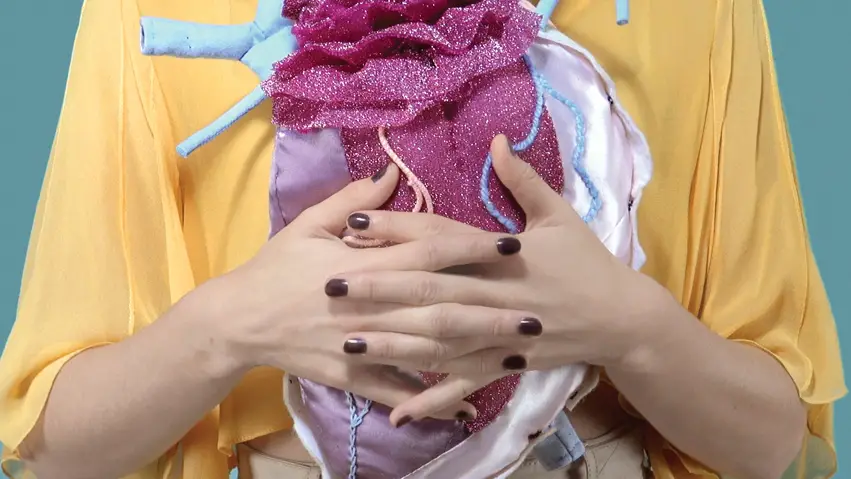 While Silver & Gold explores the multifaced circularity of romantic love, its title track focuses on the intersection of unrest and curiosity. "Whatever happens will just happen again / it's a backwards race you could never win," warns Jo Marches' frontwoman in a reverbed inflection layered over hypnotic drums.
In the song's clip – a brainchild of visual artist Gees Voorhees –  Kranendonk is accompanied by a sparkling, makeshift aorta that explodes, showering her in flecks of gold. This is the video's most visually charged moment, and it fits perfectly with both the song's title and its instrumental break of expansive synthesizers and fuzzy guitar. Fans of "Silver & Gold" are sure to enjoy the rest of Jo Marches' cohesive first EP, out now on Palmboomsok.
— — — —
cover © Gees Voorhees
:: Listen to Jo Marches ::