In honor of Asian American and Pacific Islander Heritage Month, Atwood Magazine has invited artists to participate in a series of essays reflecting on identity, music, culture, inclusion, and more.
•• •• •• ••
Today, Los Angeles-based Chinese-American singer/songwriter, producer, and DJ XIE shares her essay, "A New Breed, a New Generation," carrying the spirit of her heritage as a new breed of first generation artist, as a part of Atwood Magazine's Asian American and Pacific Islander Heritage Month series.
XIE (pronounced "Shay") is a rising force in the burgeoning house music scene with high-profile gigs at Coachella, HARD Summer, and EDC Las Vegas and major label dance releases on Casablanca and Republic. XIE was trained as a classical pianist and violist from age 5 and performed with the esteemed Premier Youth Symphony before studying fine art. She's brought that full range of talents to the dance floor, designing her artwork and lyric videos to writing, producing, and singing in Chinese and English on her songs.
Her party-starting provocative lyrics belie her classical training, and have made her a favorite of the exploding US tech-house scene. Her new single 'Birds In Paradise' marks her debut on the historic house label Thrive, and is described as a 'New Era' for XIE, embracing classic dance sounds with the unique talents and influences of her upbringing. She's set to release a new single, "C'est La Vie," later this month.
•• ••
"A NEW BREED, A NEW GENERATION"
by XIE
There's never been a better time to be an Asian American Artist, and I'm going to proudly wear it on my sleeve and in my heart.
My mother immigrated from poverty in Taiwan, and growing up I never quite fully understood what this meant.
I knew it was in my blood because it was in her blood; I felt the evidence and trauma of what she had been through; I saw the open racism and discrimination she would face even when we were all together in public. I was ushered into piano lessons at 5 years old, Symphony in 4th grade, took A.P. classes, was in summer school EVERY summer, and didn't have much of a social life. I felt different than the other kids, I was so insecure and empty a lot of the time.
Music became my solitude and safe haven, but even still having people like Britney Spears as my idol I always yearned to fit in more. I wasn't white, and I wasn't Chinese; I was too much of either in certain settings; I was nowhere and stuck in between. It's an empty feeling to be lost and feel like no one understands you, but between music and becoming closer to my own story I eventually started to understand where I belong.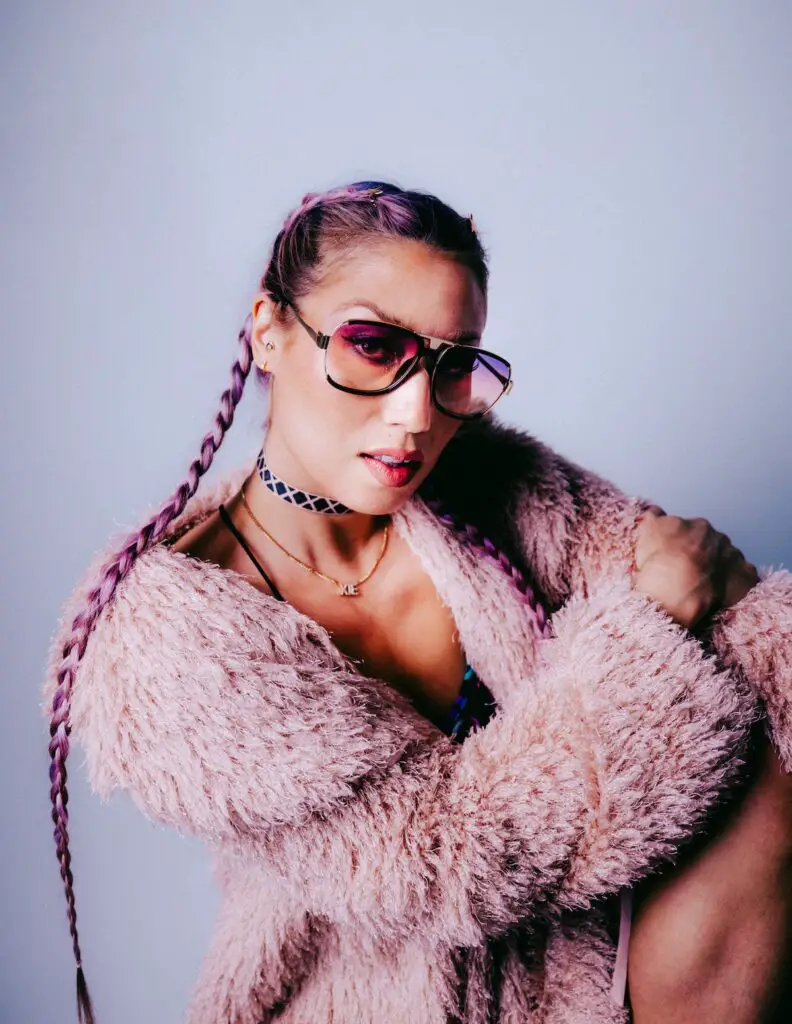 In the midst of a rapidly changing World and cultural landscape, I slowly started to embrace my mixed race by getting closer to my Chinese heritage. I was ready to face my insecurities, look them dead in the eyes and become my own resilient new first generation in America. Our pains and tribulations are often our greatest strengths and assets. If my mom could overcome all the countless challenges in her life, couldn't I at least do the same?
I realized that my Chinese background and being first generation was one of my greatest blessings. It quite literally gave me everything I have: My work ethic, understanding and heart, artistic talents, unique look, and the ability to relate to so many people of different ethnic backgrounds. Sometimes when we're scared or don't understand something it seems easier to just walk away. It reminds me of my dreams and pursuing a career in music – there were so many times I could have quit or didn't feel inspired to sit down and write but I wouldn't be where I am today, and I wouldn't have written that sh*tty song to get to the next great one if I had stopped. Life is all about a series of choices and I always choose to commit with passion, love, and determination.
My journey as an Artist has already been long and arduous, but I wouldn't and couldn't have it any other way.
There is no plan B or other life for me; it's always been music. To be helping shape a new generation of Asian creatives in America means so much to me, I hope to inspire more of this new breed of Artists. Being able to express myself so fully through producing and as a DJ, writer, vocalist and visual artist with my own hands and voice feels completely full circle. I've been afforded the opportunities to pursue my dreams that my mother simply wasn't able to. When her parents sacrificed everything, and when she grew up with very little but her exceptional talents, mind, and personality, THESE are the reasons I will succeed.
Strength can be built, but build it upon the shoulders of your parents and the generations before them and who knows what could happen. I know this – there's never been a better time to be an Asian American Artist, and I'm going to proudly wear it on my sleeve and in my heart. Now I finally know what a true blessing my heritage is. – XIE
— —
— — — —
 © Brandon Densley
:: Stream XIE ::
---